Cosplay Builds: Tyene Sand Part One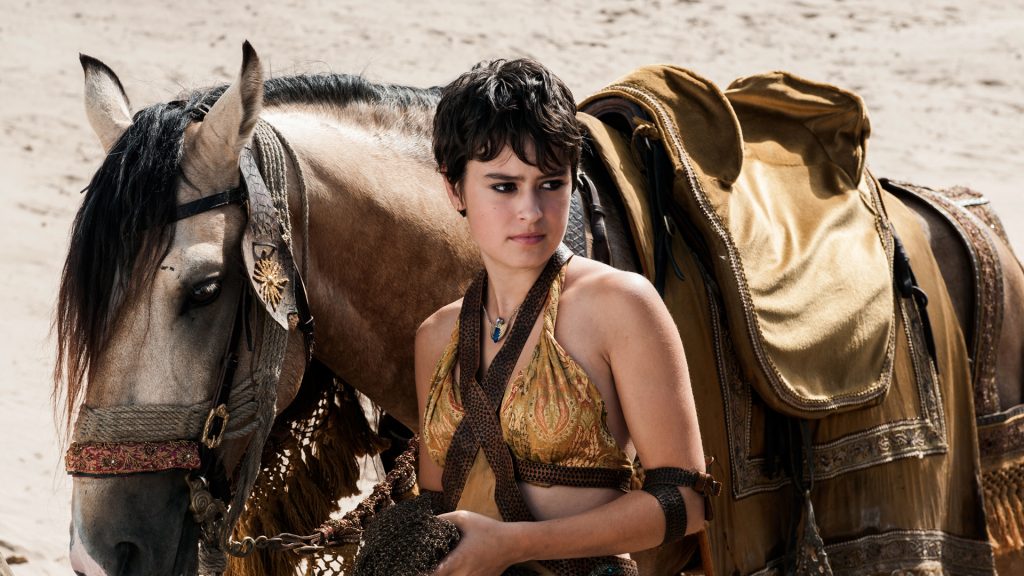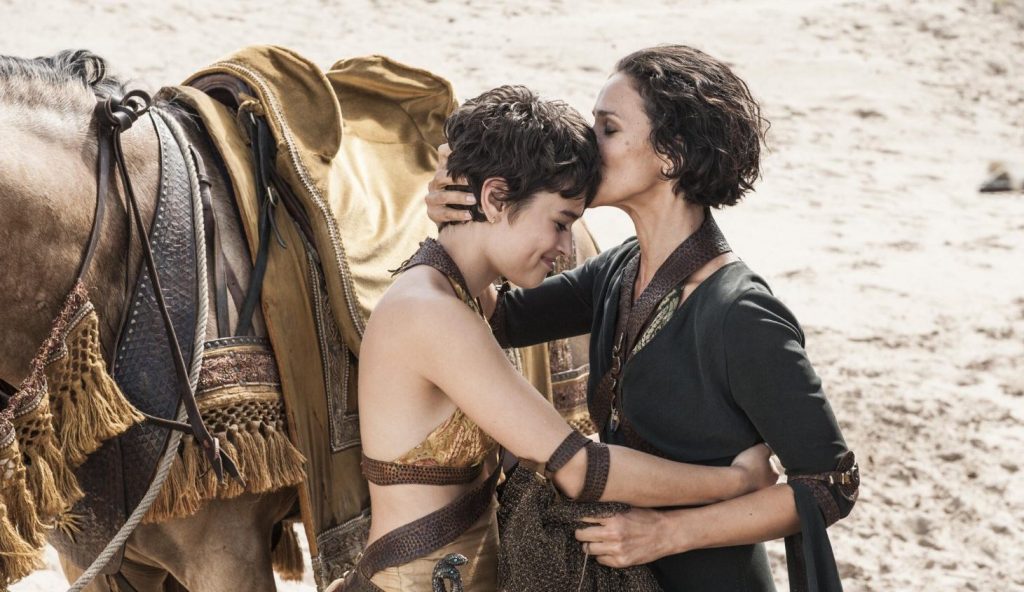 From the small screen to the photoshoot studio, we'll walk you through the creation of our first Cosplay construction.
Cosplay Inspiration Elements
The world of Cosplay is vast, covering limitless genres for creativity and invention. Whether pulling from a fandom for inspiration on upcoming projects, or deciding on something entirely unique for a build, all projects start with a Muse. A picture from a movie, a character from a novel, a color or season that draws the eye… An idea is born and will take hold, demanding an outlet for expression. The first project we are going to explore together is that of the popular R.R. MARTIN Series made into HBO television: Game of Thrones. Our character to create will be Tyene Sand of the Sand Snakes, a dynamic and incredibly visual character from later seasons. Over the course of the next few months, I will walk you through the step by step process of building this cosplay character from the ground up!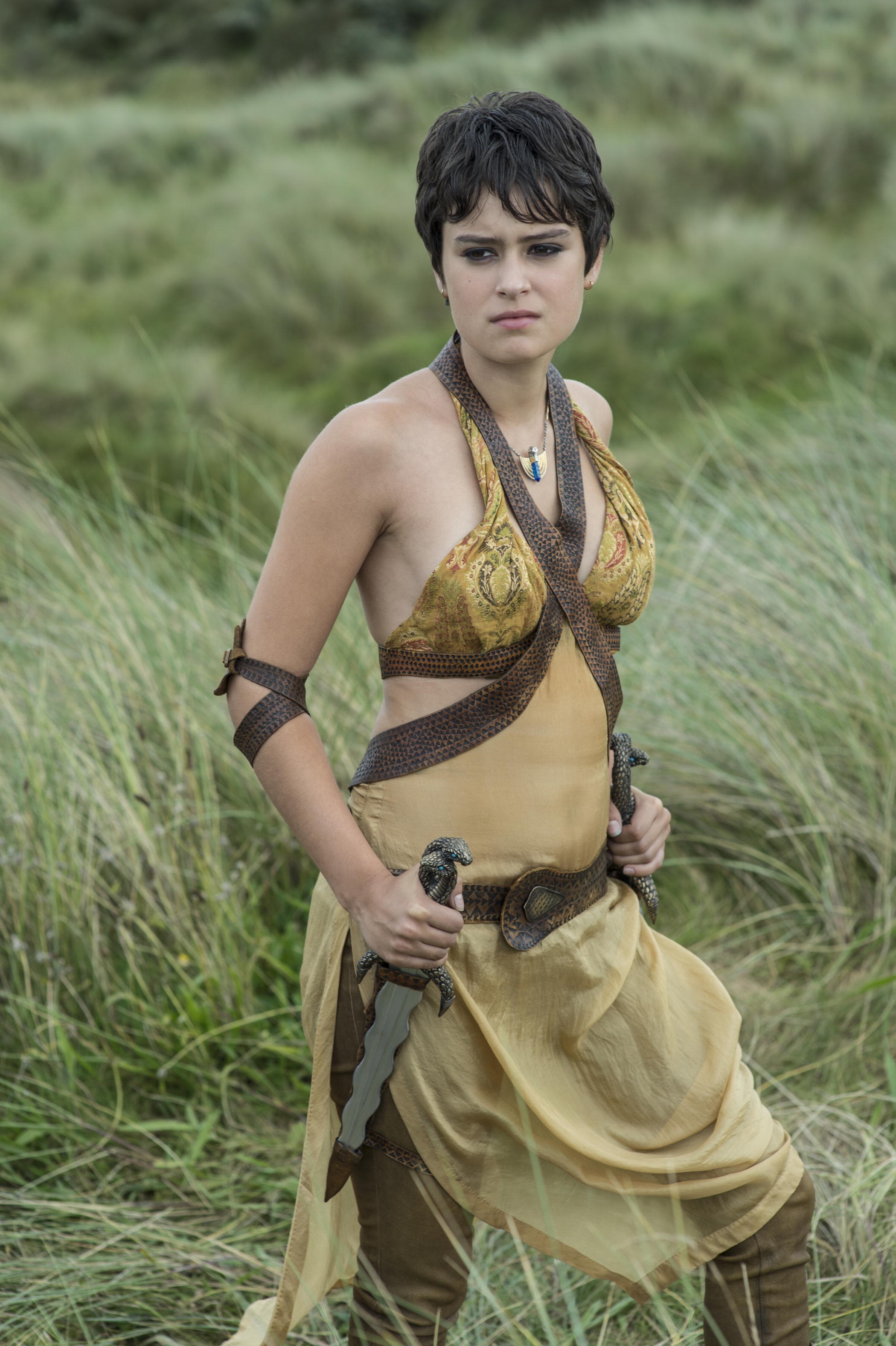 Our Muse, Tyene Sand
Tyene is a character with a LOT of sass, an incredible martial skill-set, and an incredibly unique look. She is a no-holds-barred young woman who never holds back, always fighting for what she wants. Her character follows the eastern influences of her people, dressing in light, easily maneuverable garments that are both fluid and functional. She is most seen in a sturdy pair of riding boots, pants, an over-skirt, and a set of wicked daggers. Her layers are light and made for fighting, the staple of the Sand Snake mystique. For this cosplay build, we will research techniques for leather work, fabric construction, and prop making. We will start from scratch on most of these items, as opposed to creating a "closet cosplay" or sourcing out individual pieces to other artists. I will be learning a LOT of new skills for this build, and really pushing my creative abilities.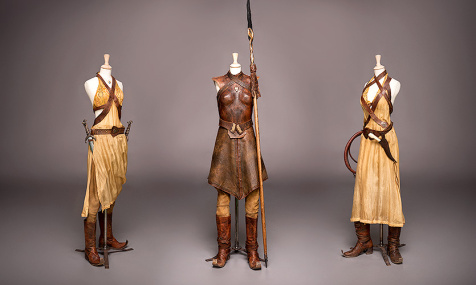 Deadlines and Goals
This particular cosplay build is being designed for a very special event. I have been asked to join a group of Central Texas Game of Thrones Cosplayers for a meet-up happening in the fall at the Texas Renaissance Festival, which is incredibly exciting. The goal for this Tyene build is to have a first draft completed by the beginning of September, allowing plenty of time to set up a great studio photoshoot before hitting the road for the Faire. There will be a large group of GoT Cosplayers at this event who have been , honing and perfecting their builds for a long time, and I will have to work quickly to make sure this project comes out looking camera ready! The Texas Renaissance Festival is one of the oldest and most popular Ren Faires around, and is wildly popular among cosplayers and costumers around the country. I'll have to bring my "A" game if I want to fit in with this stellar group!
~Stay Tuned next month for Part Two of the Tyene Sand Cosplay Build!