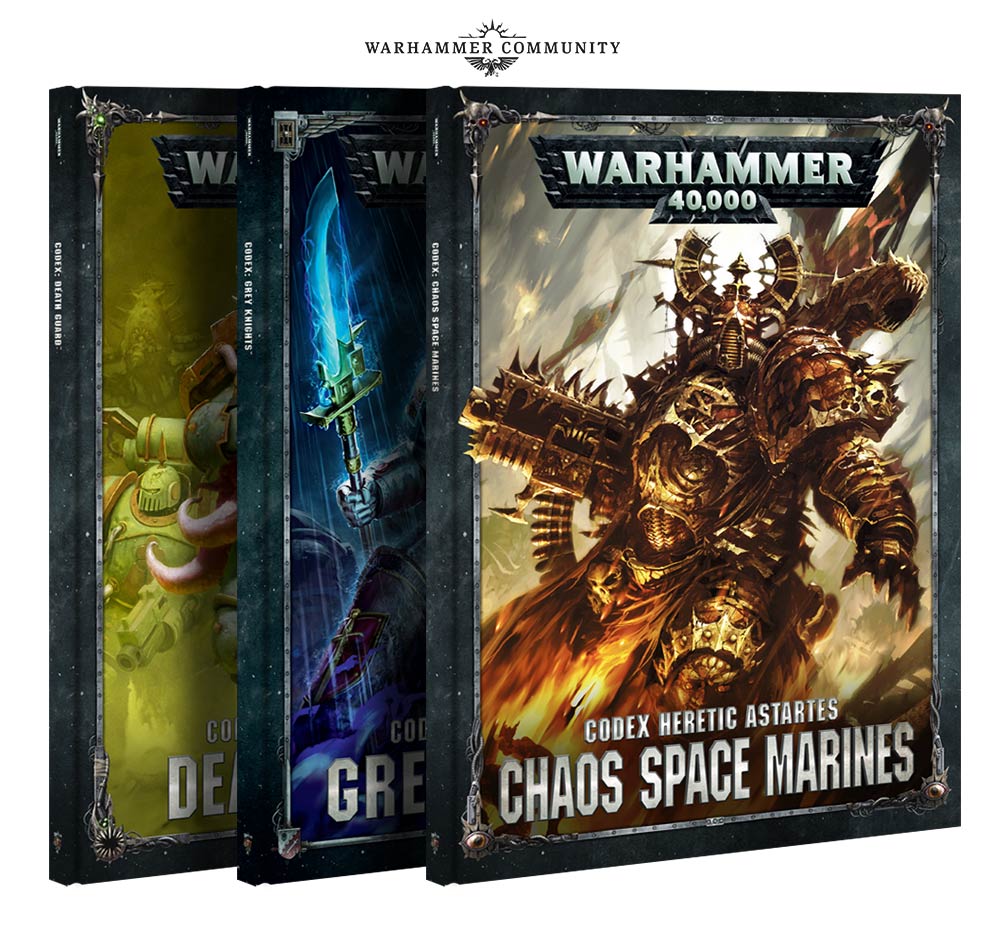 Codex Chaos Space Marines looks like it's up next – but what else is coming with the book?
If the iTunes screenshots are real, then it looks like we're not going to have to wait very long until we get a Chaos Space Marines Codex. With a supposed street date of August 5th, that really isn't much time until the book drops. But I don't want to talk about the codex itself, I want to talk about what else is coming – if anything is coming – for Codex: Chaos Space Marines.
The New Marine book had a handful of new models and units for the Space Marines. The vast majority of those are Primaris models. Heck, we're still seeing Primaris Marines come out…The Repulsor and a few of the Characters are just now going up for Pre-Order. And now CSM is looking to be hot on the heels of the Marines. Is that enough time for Chaos to get some new model love, too? I sure hope so! It would be a shame to have to wait until the Death Guard Codex (sneakily pictured above) comes out for CSM to get some new model love.
That said, I've been poking around the GW website and have noticed a handful of units that are mysteriously still *out of stock. Does that mean we'll be getting new versions of those models? I don't know – but let's take a look at the list to see if we can't make some educated guesses. We've rated them from 1 to 5:  1 means "it's probably just on back order" and 5 is "Oh PLEASE get a new model."
*note: We're looking at the US site. These can vary based on region.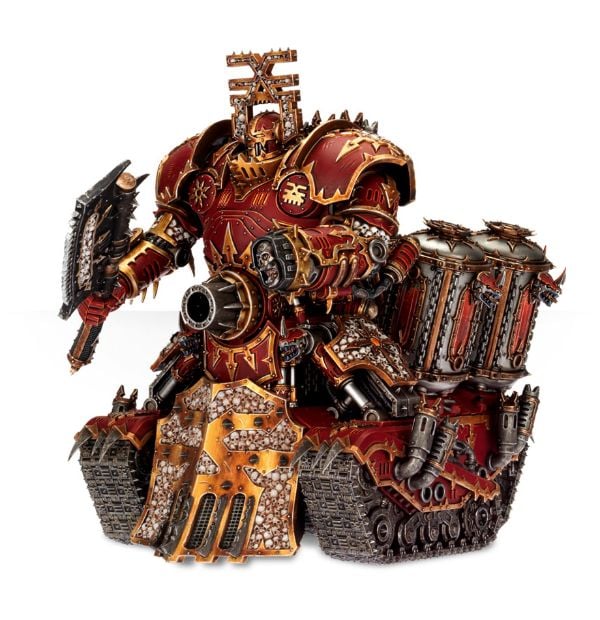 This kit is a pretty cool, modern kit. It's probably just out of stock due to the fact it had some rules changes that made it worth taking again. This one is probably just low on supply and not likely to get a new model.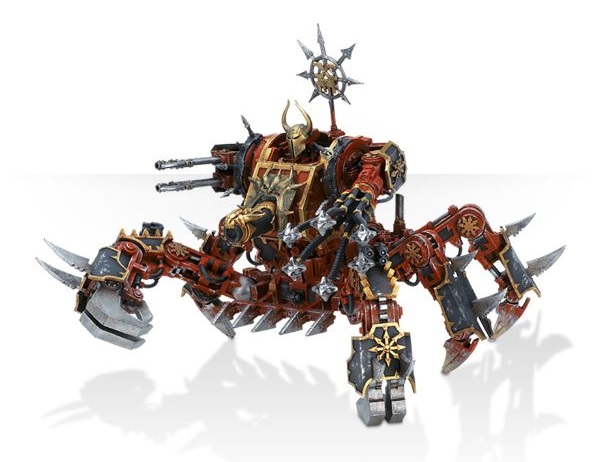 The Defiler kit isn't THAT old. At least, not compared to some of the others on this list. I'd LOVE to see it get redone with some more weapon options and maybe a better looking close combat arm. But It's probably one of those that's just out of stock as well.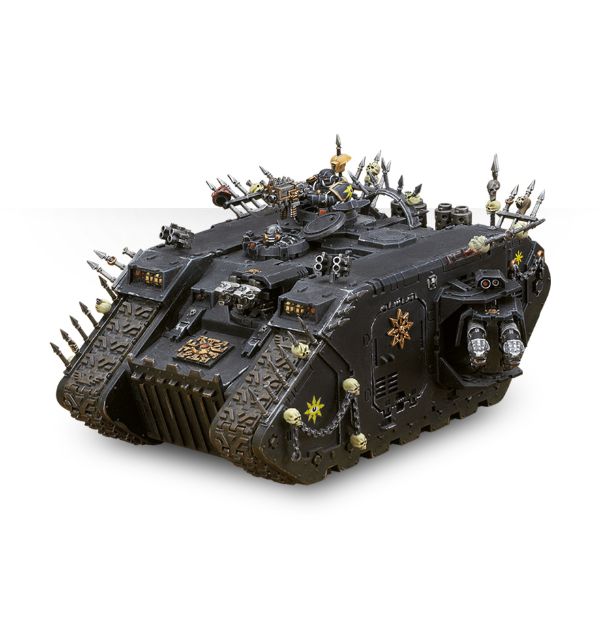 The Land Raider is pretty Iconic. The CSM version is basically the same thing, but with more spikes. It did get a reboxing fairly recently so I'm guessing this one is also just out of stock. Considering the Space Marine version is still in stock, maybe it's just the "Chaos Sprues" that are out of production…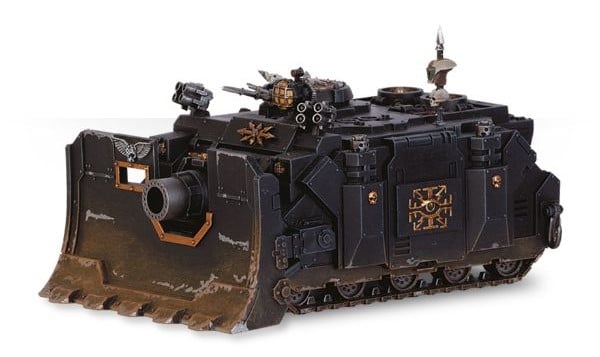 The Vindicator is also out of stock online. As well as the…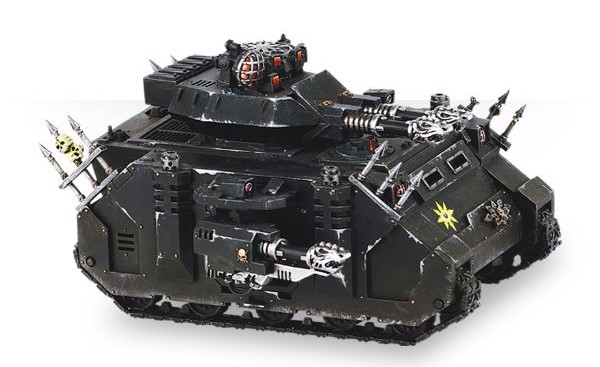 Hmm…I'm detecting a trend here. Their Space Marine counter parts are all still in stock. What's the one item that connects all these? That Chaos Space Marine vehicle accessory spure. Maybe there is something to that theory after all!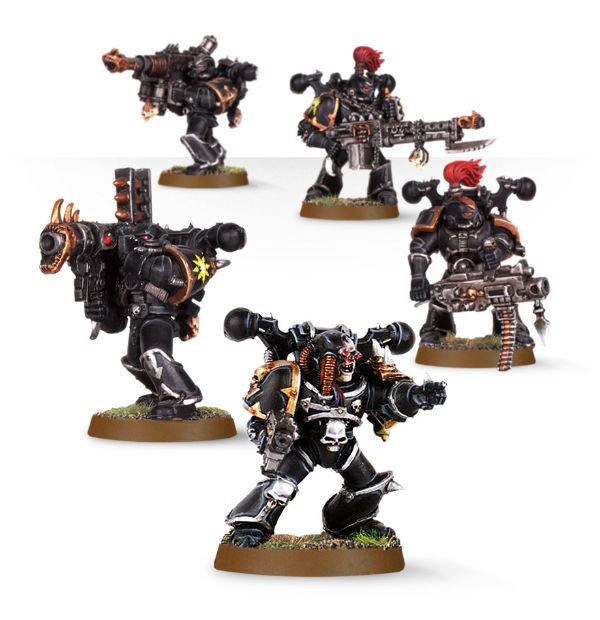 We really need some new plastic Chaos Space Marine Havocs. Not only are these finecast resin (something that GW has quietly been moving away from for their characters – see: Triumvirate releases) but Havocs should be on the rise in popularity. I'm hoping we get a plastic boxed set much like the Space Marine Devastators. It's been YEARS GW…you know what to do.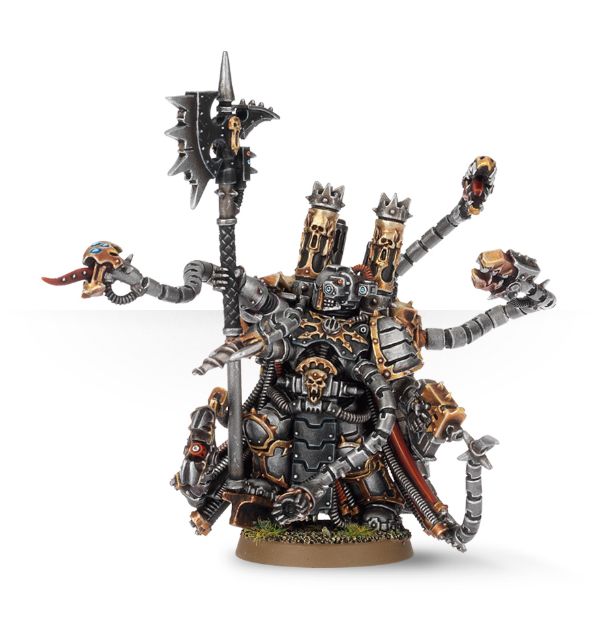 The Chaos Warpsmith is one of those models that we do like, but we could see GW replacing it with a plastic version. It's finecast and maybe we'll get to see a new version in plastic soon. Maybe in a Chaos Triumvirate style box? Please?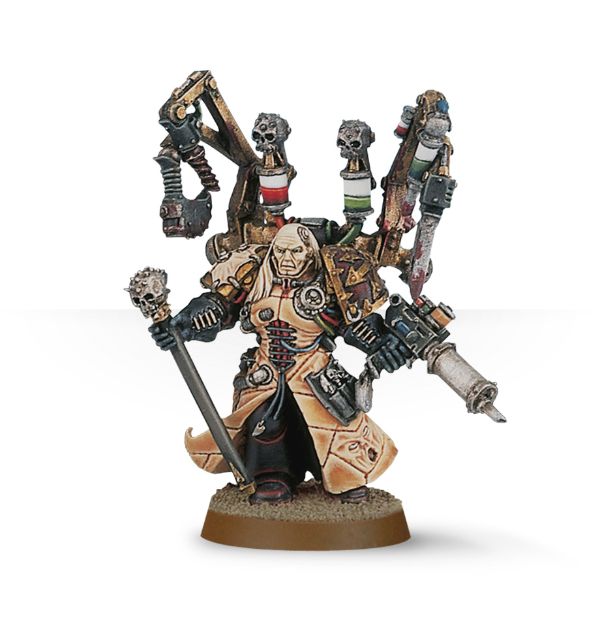 The ultimate Chaos Apothecary should be back in 8th for one BIG reason: Primaris Marines. A while back Fabius Bile got his own book. He's been working on a secret project, not unlike a certain Ad Mech and Primarch's secret plan. Could he be the key to a Chaos revolution 10,000 years in the making? Maybe he has gotten his hands on some Primaris Geneseed/genetic material. Could be fun – but let's hope he gets a new model before the big reveal… He probably is just out of stock, but we can hope, can't we!?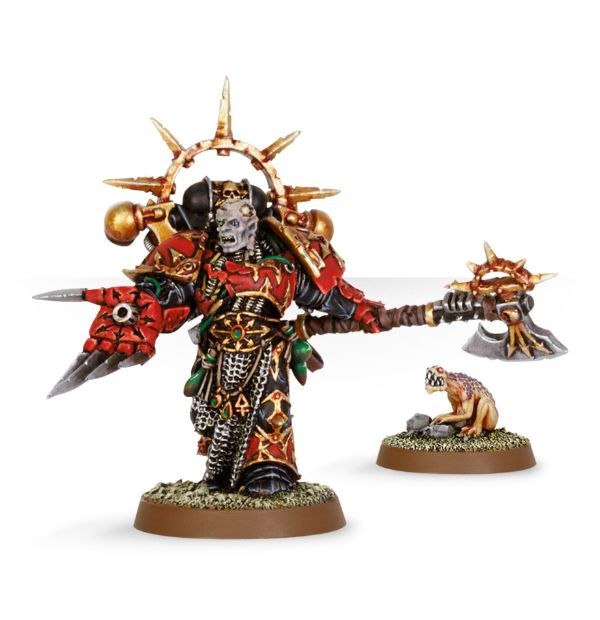 The Huron Blackheart model isn't that old, is it? No, not compared to Fabius. But still, it's finecast and he could also be a candidate for some type of Chaos Triumvirate pack as well. Perhaps after the great warp scar opened up his pirate fleet decided to link back up with Abaddon and do some pirating of their own? Yeah – that's probably just a pipe dream and he's most likely just out of stock, right?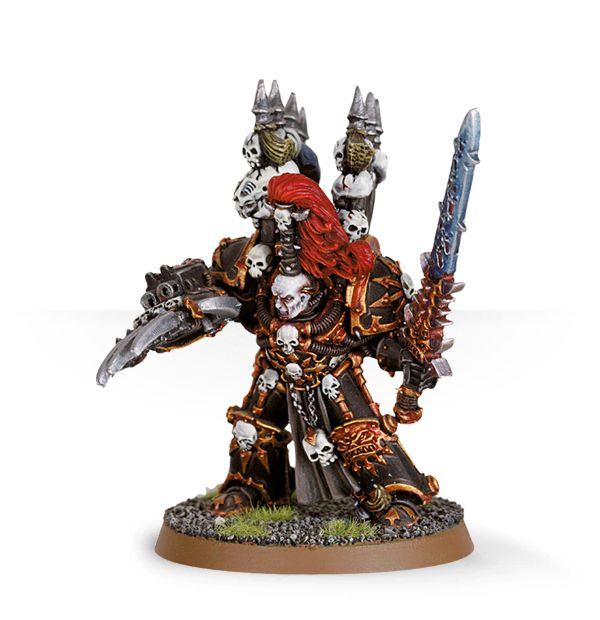 "Hey, I thought this was a 1-5 scale, what gives?!" What gives is that model! Look at it! It's beyond dated at this point. Ahriman has gotten TWO models, Kharn has gotten an update. With Guilliman back, Abaddon would be the ultimate foil to the Primarch. He's needed a new model for a LONG time. Make it happen GW. I'll start a Black Legion army with Abaddon at the center…That's one sale you can count on!
I could see Tyhpus getting a new model – just like Ahriman and Kharn did. We already have seen the new Plague Marines. And the Daemon Prince seems like an easy enough move. However, they might not be coming with the Chaos Space Marine book. No, I expect those will drop when the Death Guard get an updated codex.
There are quite a few models that are out of stock and some of them do seem like likely candidates to get replaced. Is that a sign of things to come or just low stock levels? Guess we'll find out if there are any new models when the codex drops next month!
Just give us a new Abaddon model GW – that's really all I want!