Harry Potter and the Monster Box of Monsters – Preview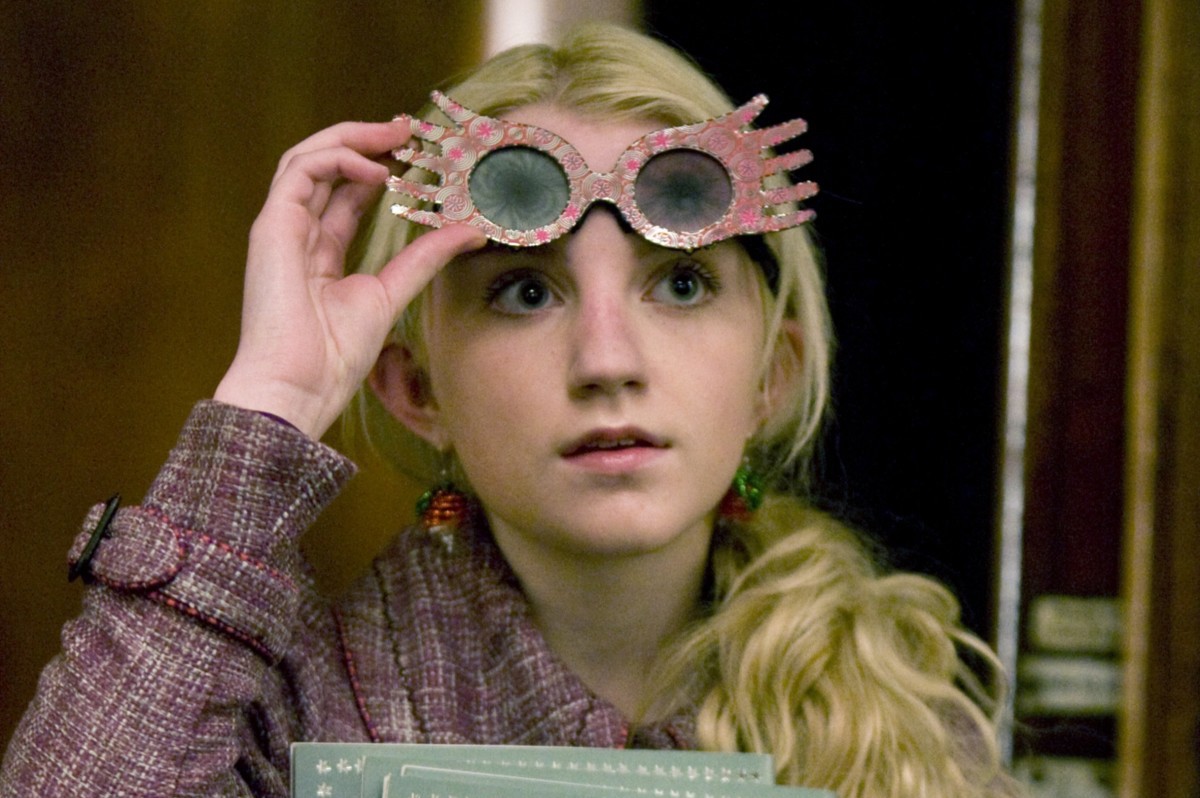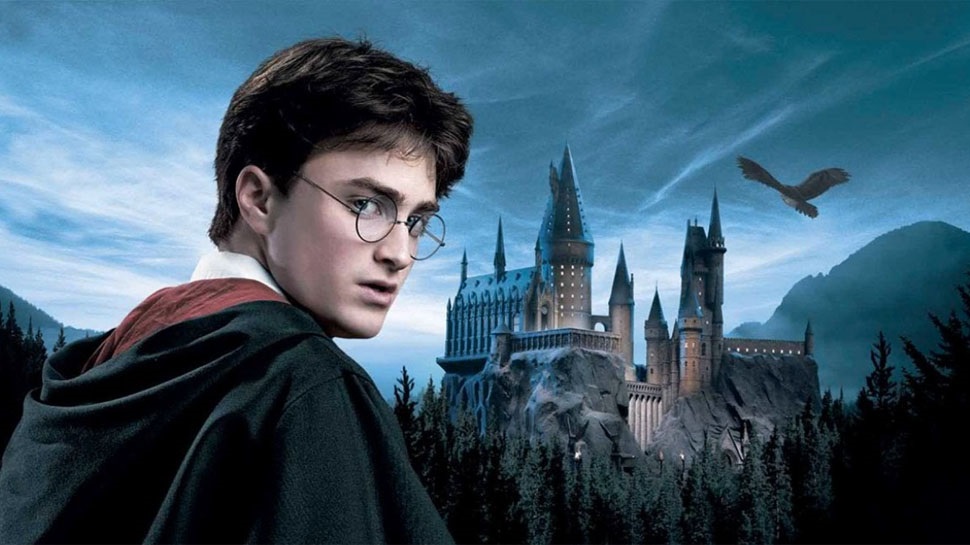 Monsters have been unleashed on Hogwarts. Naturally it's up to the students of the Wizarding World do anything about it.
Monsters are queuing up to go to Hogwarts thanks to the upcoming expansion for the Harry Potter: Hogwarts Battle – Harry Potter: Hogwarts Battle – The Monster Box of Monsters, which is a very confusing sentence to type. The point is, you'll be joining Harry and Co. at Hogwarts, putting together your crew of wizards and witches and trying to defeat the challenges unleashed from this box of beasties.
If you played the original set, HP: HB is a cooperative deckbuilding game where each player assembles a deck of allies and spells and tries to secure Hogwarts as it's beset by Death Eaters, Dark Arts, and more. It is a ton of fun–you can check out our review of it.
The latest expansion is set to take place after you've completed the events of the first game. After Game 7 (each game adding on more and more to the game) you'll be ready to work in the challenges added by the new box. These can include familiar faces like Cornish Pixies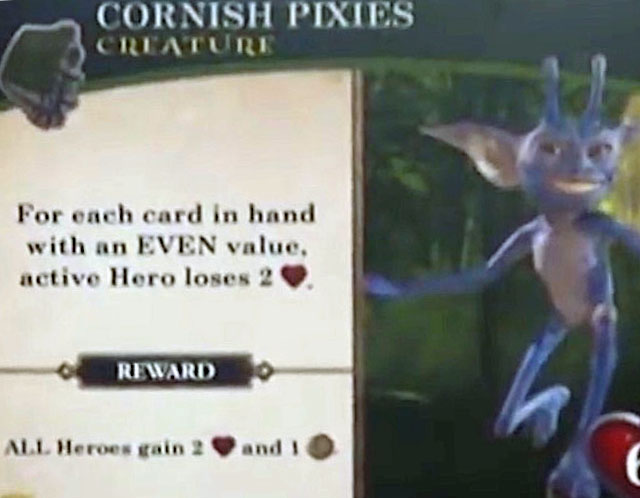 Or everyone's favorite Norwegian Ridgeback, Norbert.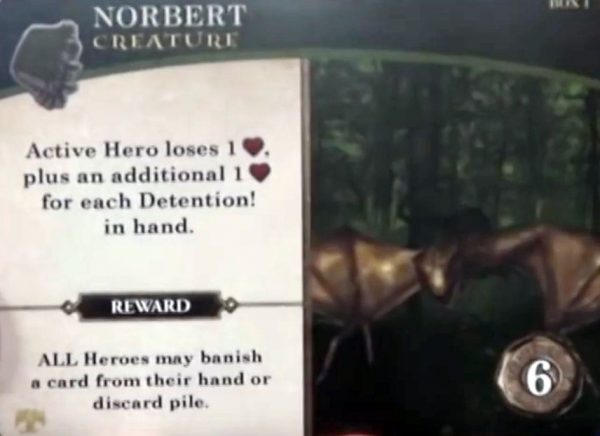 Note the different symbol hanging out at the bottom of our draconic friend there. In order to "defeat" Norbert you'll need to use your collective Influence instead of straight up attacking him, which is good, because it seems out of character for any of the Hogwarts students to attack that rowdy ridge boy, well, with the exception of anyone in House Slytherin. But we all know people in House Slytherin don't have friends anyway, so they're probably not playing this game, which is a shame, because they'd learn something about teamwork.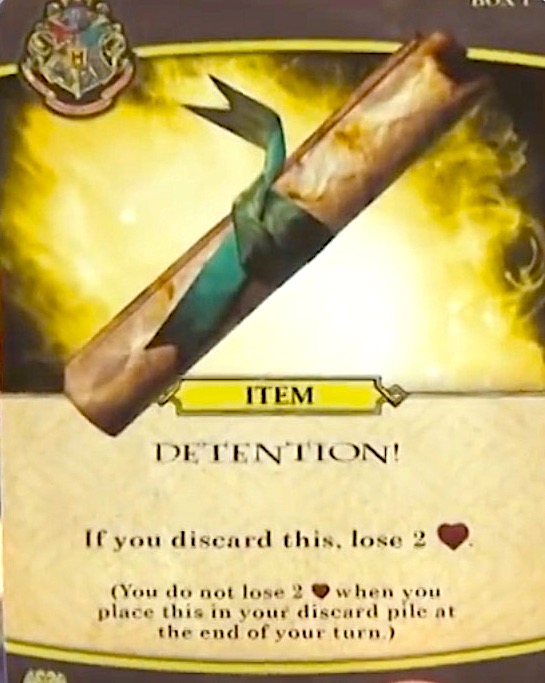 Look even the ribbon is green. That's all I'm saying.
Speaking of teamwork, there'll be new allies in this latest expansion, some which let you banish cards from your hands/discard piles (as Norbert up there does). Argus Filch and Mrs. Norris will show up to help clean up your deck (hah) and with the famed Luna Lovegood (my own personal hero) showing up for this expansion, there should be no trouble making sure that whatever mischief you run into is managed.
Subscribe to our newsletter!
Get Tabletop, RPG & Pop Culture news delivered directly to your inbox.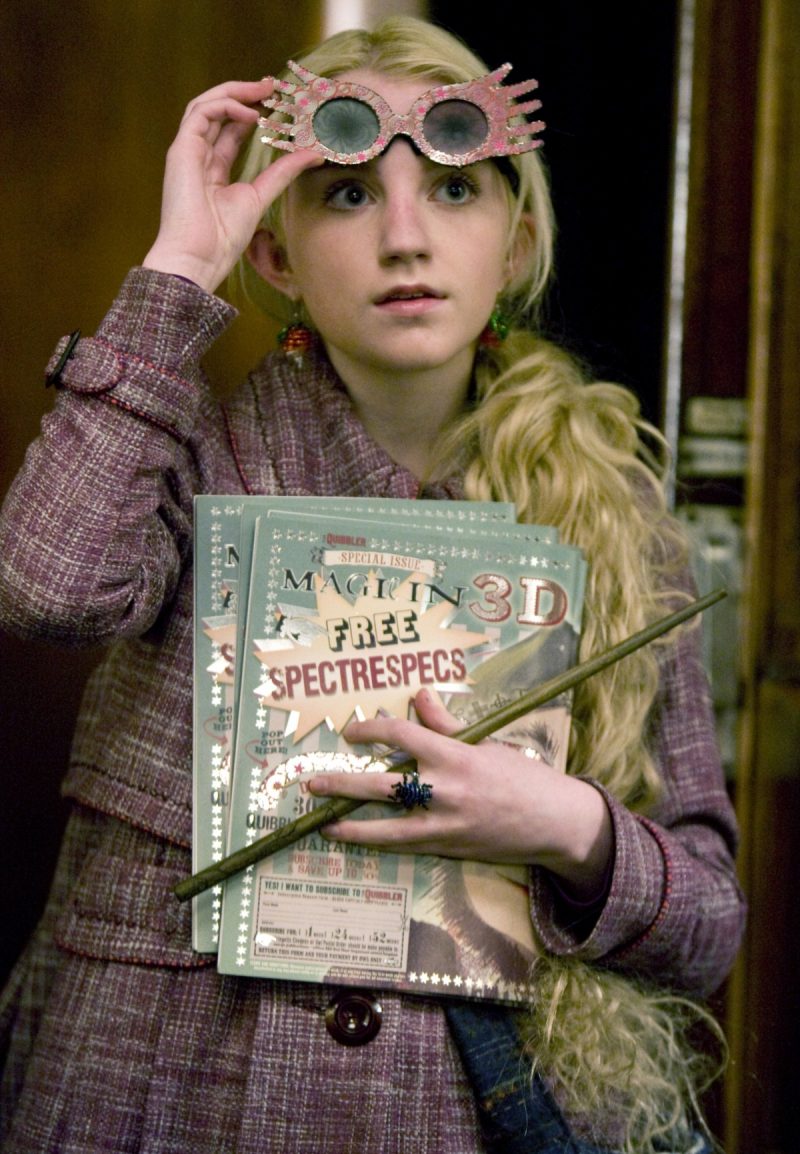 And let's not forget those Spectrespecs®
via USAopoly
Venture into the Forbidden Forest with The Monster Box of Monsters, the highly anticipated expansion to HARRY POTTER™: HOGWARTS™ BATTLE! Play as Harry, Hermione, Ron, Neville or Luna Lovegood™ as you face frightening creatures and challenging encounters. Beware of any wrongdoing that might earn you detention! Only working together to defeat the evil forces and protecting iconic locations will make the Wizarding World safe once and for all!

The Monster Box of Monsters Expansion for HARRY POTTER™: HOGWARTS™ BATTLE deck-building game adds over 150 new cards to your game. You'll face new adversaries in the form of magical Creatures, each to be handled with care. Undertake new tests of your proficiency by besting Encounters as you fight evil across new Locations.

So much more excitement awaits:

A new hero joins her friends. One of the most magical of wizarding powers makes its deck-building debut. And breaking the rules of HOGWARTS™ has consequences…

The Monster Box of Monsters Expansion is drawing near. Can you hear the Creatures? Are you ready to face them?

This new deck-building challenge gives fans more of what they love, and it's coming soon to your local game and toy stores!
So make sure to pay extra attention in Potions this coming year–because starting sometime in September, there'll be a lot more dangerous denizens lurking around the hallowed halls and houses of Hogwarts.
Man, if only I'd paid more attention in Diviniations. I could be looking into a future where I'm playing this game RIGHT NOW.