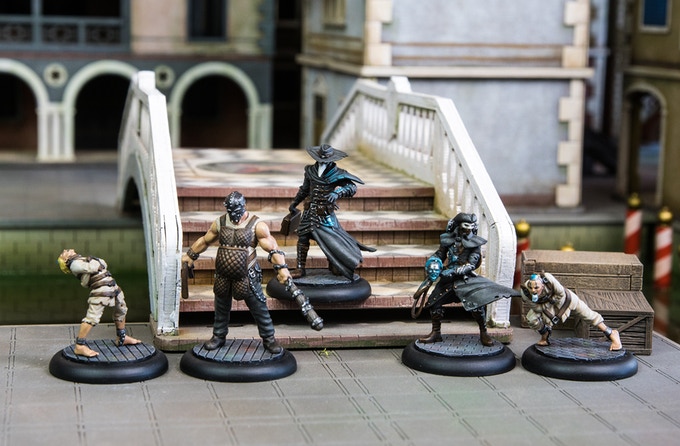 Old Ones and other forgotten horrors- Come check out this week's batch of Kickstarter highlights!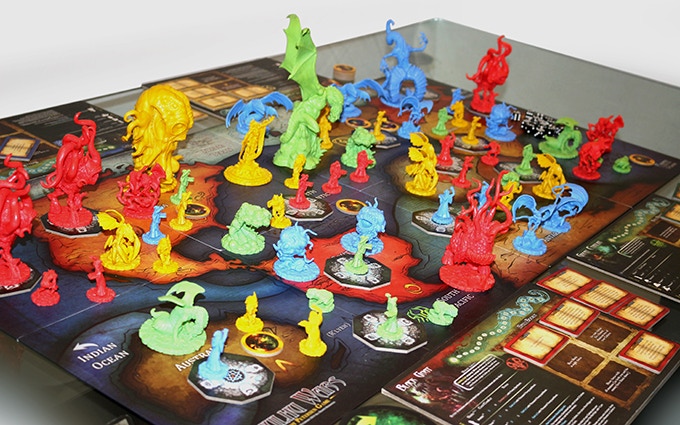 Sandy Petersen's popular game of Lovecraftian world domination and grotesque miniatures is back for another round of expansions. The Ancients join the fray as the game's ninth main faction, while the Masks of Ntarlathotep and Beyond Time and Space expansions add new neutral units. The Shaggai Map gives players a new battleground to fight over as neutral Worms of Ghroth travel around the map destroying locations. Finally, players can customize their game even further with new sculpts, like Dire Cthulhu and faction-specific acolytes. You can get everything new in this campaign for $199. If you've never tried Cthulhu Wars before then you can buy other bundles containing the core game and the most popular previous expansions.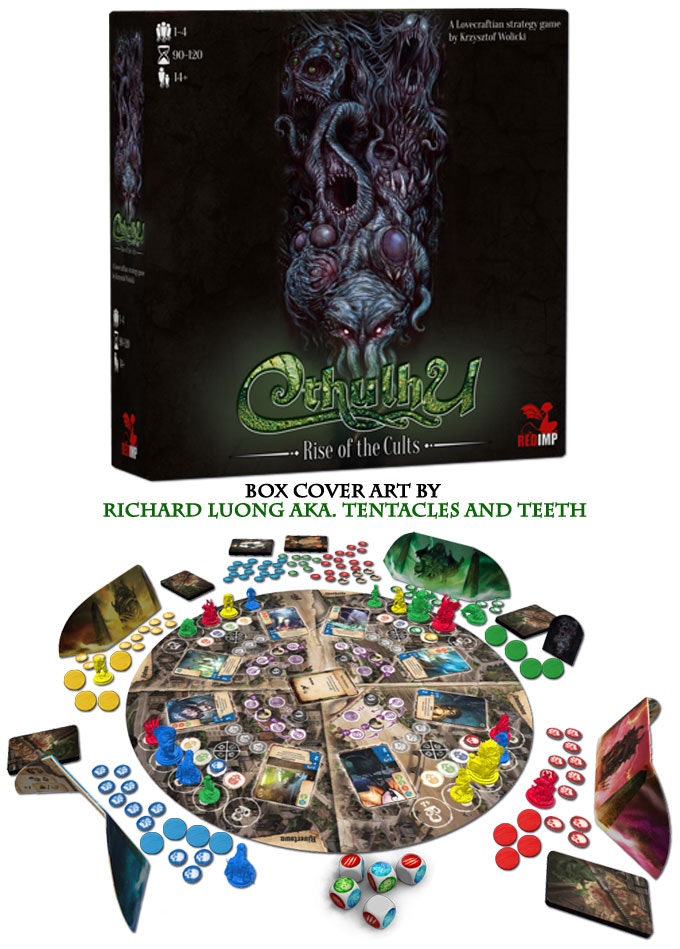 Cthulhu Wars isn't the only board game with Old Ones currently on Kickstarter. In Rise of the Cults, players lead their secretive societies in the city of Arkham to gain the favor of the Great Old Ones. Perform dark rituals and spread terror across the city, all while fighting rival cults and staying one step ahead of intrepid paranormal investigators. You can buy your copy for $69.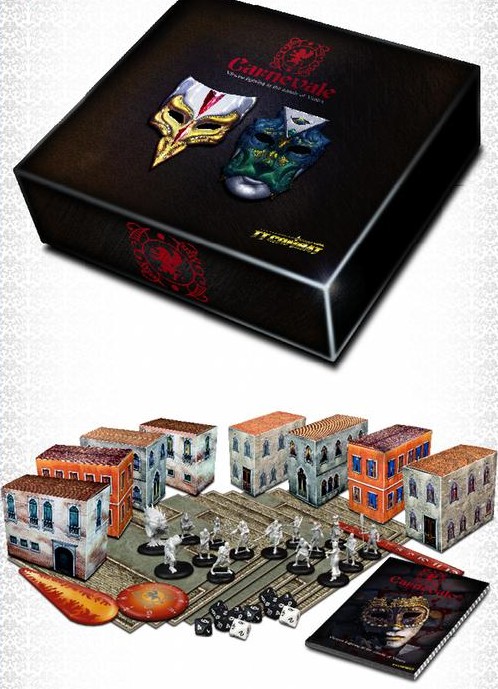 Carnevale might not be directly based on Lovecraft's work, but it certainly draws some elements from it. The fate of this cult hit miniature skirmish game was brought into question when Vesper-On announced they were going out of business some time back, but the IP was acquired by TTCombat. After many months of sneak peeks and hints, TTCombat is finally ready to relaunch Carnevale with a new edition and tons of new resin miniatures. Many of the old factions and characters will be returning, albeit with updated sculpts and rules. The £60/$77 Gondolier pledge includes a 2-player starter set, cardboard terrain, and everything two players need to get playing immediately. There's a variety of faction bundles as well, and the truly devoted can get the Prince of Thieves pledge that includes literally everything from the Carnevale relaunch for £900/$1,161.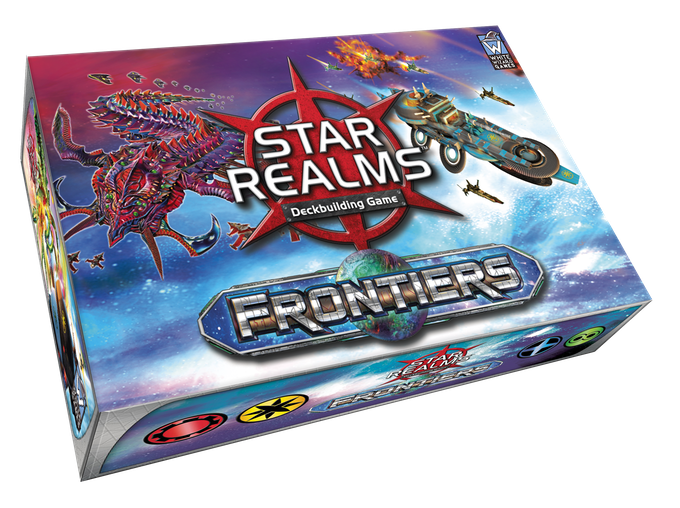 The award-winning sci-fi deckbuilding game Star Realms has returned to Kickstarter with nine new pieces of content. The highlight of the campaign is the titular Star Realms Frontiers, a standalone expansion that supports up to four players. The Stellar Allies set is a Kickstarter exclusive mini-expansion that adds new cards for each faction. The rest of the campaign consists of six faction-specific command decks based on characters in the Star Realms universe, while The Lost Fleet is another Kickstarter exclusive command deck designed for multiplayer games. The Kickstarter also features loads of promos that can only be acquired through this campaign. Pledges start at $20.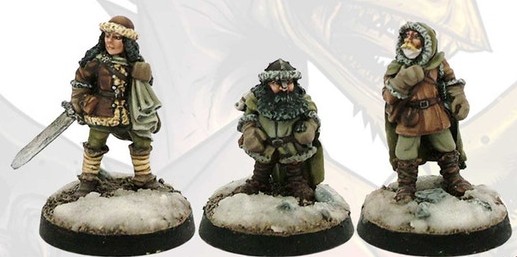 Midlam Miniatures is expanding their line of 28mm metal fantasy models yet again with a set of nine winter themed adventurers. The set includes a female dwarf, two halflings, two human warriors, two human wizards, and two human apprentices, all bundled up and ready for questing in the cold north. Midlam is also offering three of their existing winter adventurers as part of the campaign at a small discount. You can get all 12 miniatures for £24/$31.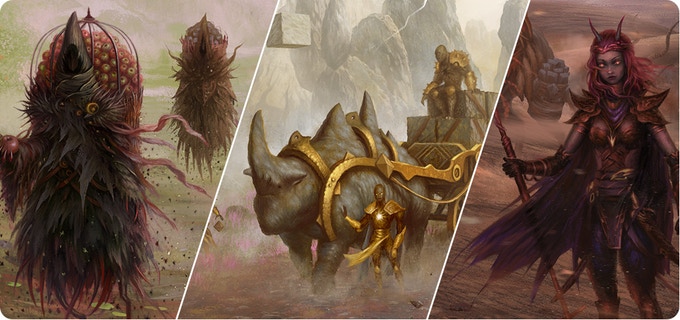 Finally we come to Founders of Gloomhaven, a new standalone board game in the Gloomhaven universe. In this Euro-style city building game, players control one of the various races involved in the founding of the legendary trading hub. Players will have to work together to acquire the resources they need to construct buildings, but are ultimately competing to earn the most prestige for their race by making the greatest contributions to Gloomhaven's development. The campaign is quite straightforward, with only a single $49 pledge that gets you the full game.
~Which of these campaigns caught your attention?