Warzone's New Industrial Zone Terrain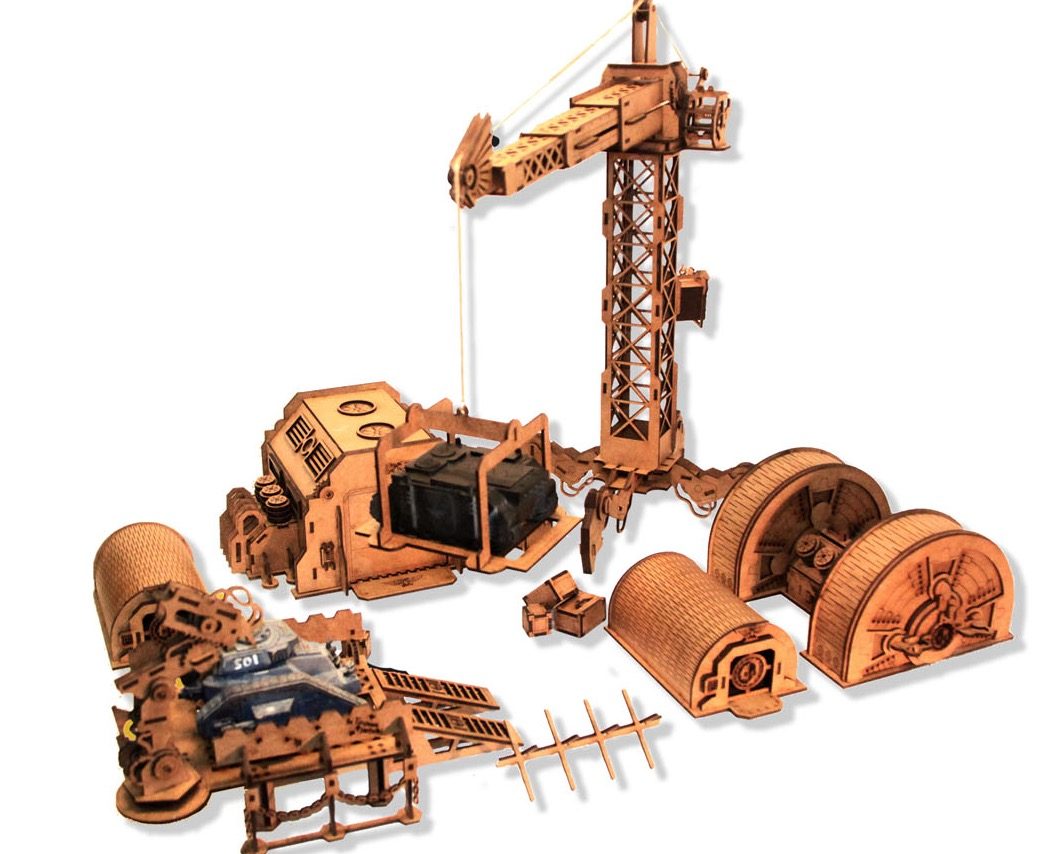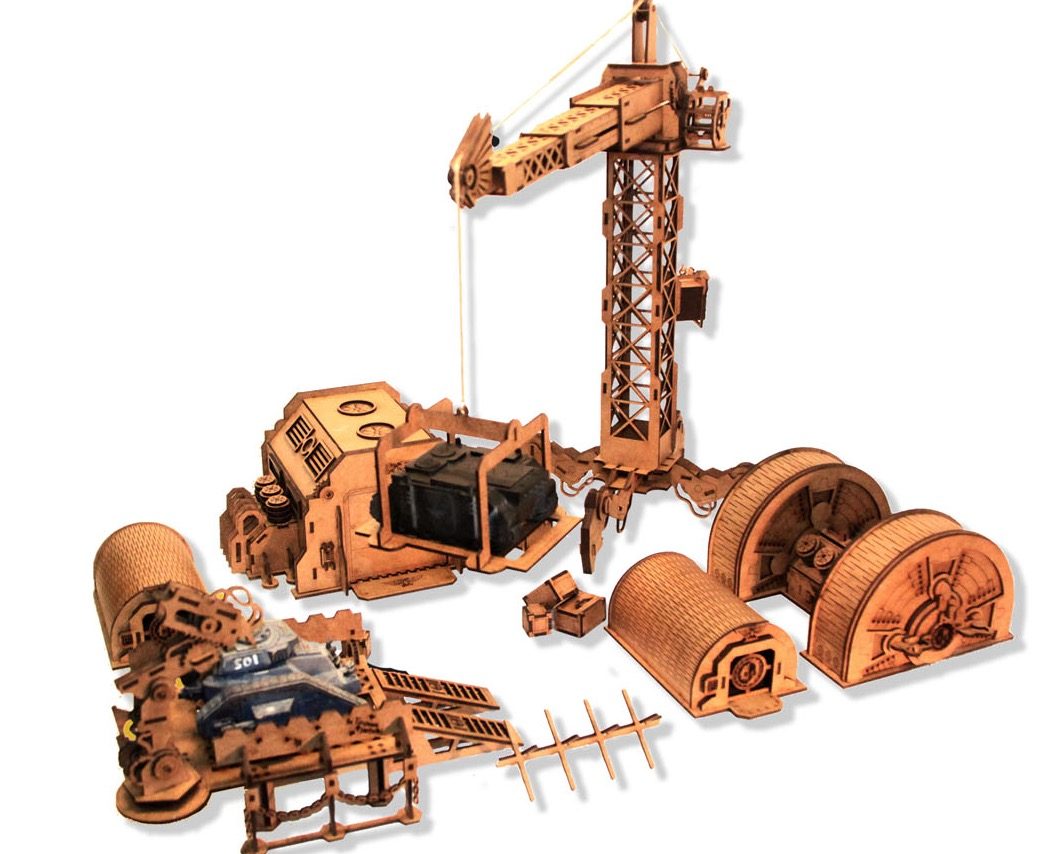 Elevate your game with Warzone's Studio's new industrial terrain sets – and a working crane!
We are proud to present you our new set of terrain – laser cut mdf buildings for any wargames! You can find more of them at our site:
Use a coupon BOLSARMY to get a bonus!

The industrial Zone is a gigantic set of 28mm buildings, suitable for any futuristic wargame – Warhammer 40 000, Infinity, Warmachine, etc. It includes all elements from City Terrain, which is enough to fill in the whole 24×24 sector when assembled.
The toughest fights were between the corporations took place in the industrial area of the city. Mercenaries were hiding behind the hangars while the turret, mounted on the cargo platform was suppressing the other squad with fire. In the middle of this counterstrike, a tank went out of the depot and completely changed the battle…
MDF – wooden material, processed by pressure and temperature
We recommend you to use primer before painting
Comes unassembled
Ideal for 28mm (1:35) scale
Subscribe to our newsletter!
Get Tabletop, RPG & Pop Culture news delivered directly to your inbox.
~What do you think? Laser-cut terrain is getting crazy these days!
p.s. dont forget the  BOLSARMY coupon!
Latest News From BoLS: