40K: Games Workshop's Grand Tournament Returns



Games Workshop announces the return of the Grand Tournament!
Tickets are selling FAST. Normally, we wouldn't start off with that but by the time you read this article they may be sold out already. With that said, this is a BIG deal. Why? It marks Games Workshop's official return to the competative scene with a tournament of their own! They are running a 3 Heat Event at Warhammer World over the course of 3 weekends. The top 40 players will then be invited back for the Grand Final on a future date. Check out the details: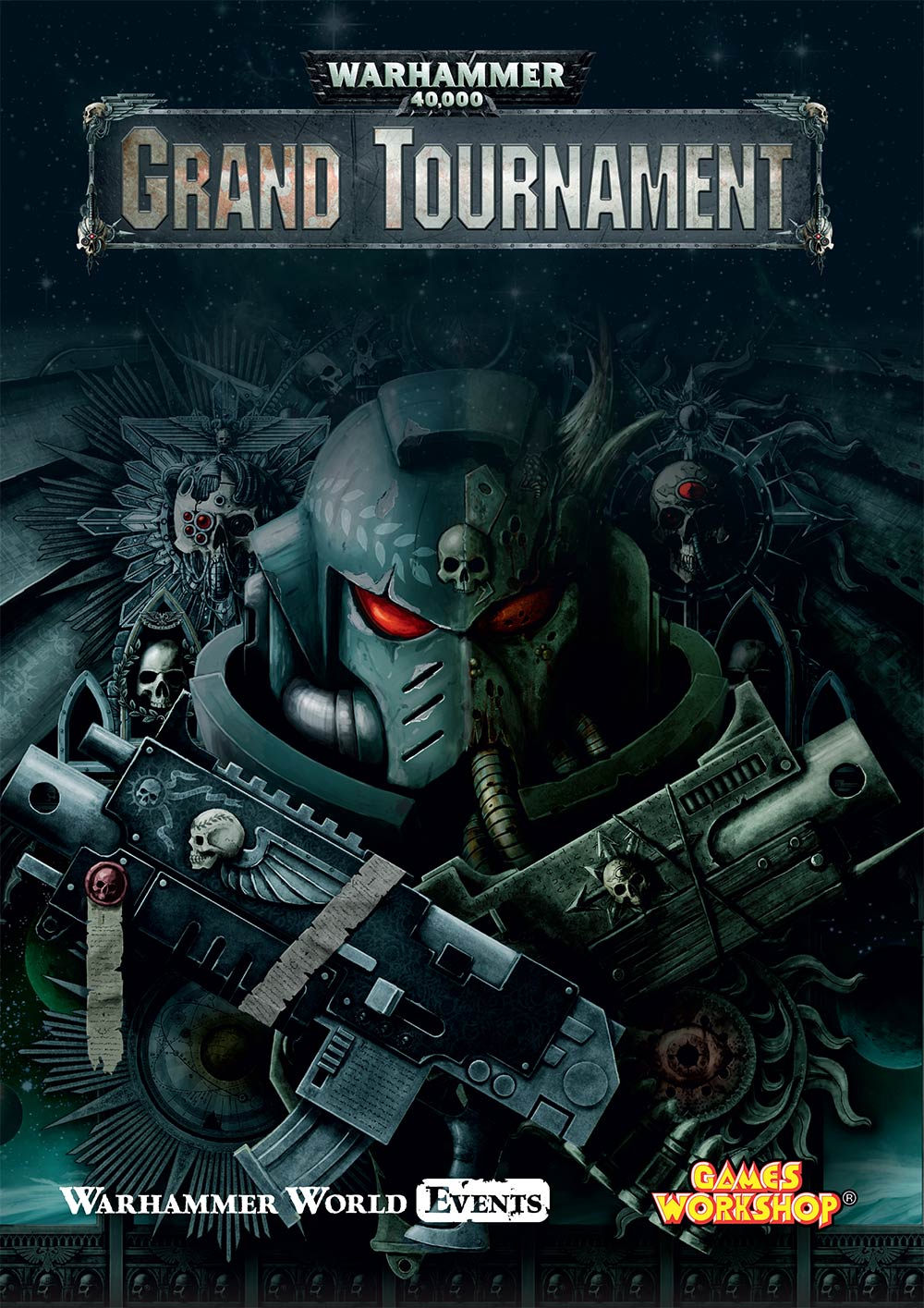 "The Warhammer 40,000 Grand Tournament is Games Workshop's signature Matched Play event showcasing great gaming skills, sportsmanship and well-presented armies. If you want to test yourselves against the very best, showcase a beautifully painted army, and play against like-minded people, then the Grand Tournament is for you.

Each player will need to demonstrate astute knowledge of the game, sound tactical decisions and appropriate unit selection to win their games. In addition, the Warhammer 40,000 GT is a celebration of the Games Workshop hobby, so an attitude overflowing with good cheer, sincerity and positivity is essential – as is bringing along a fantastic looking army to play with.

Combining all three of these elements to win the event is a mighty task worthy of the ages. In the end, only one of you will prove yourself worthy of this colossal achievement and be crowned the Warhammer 40,000 Grand Champion!"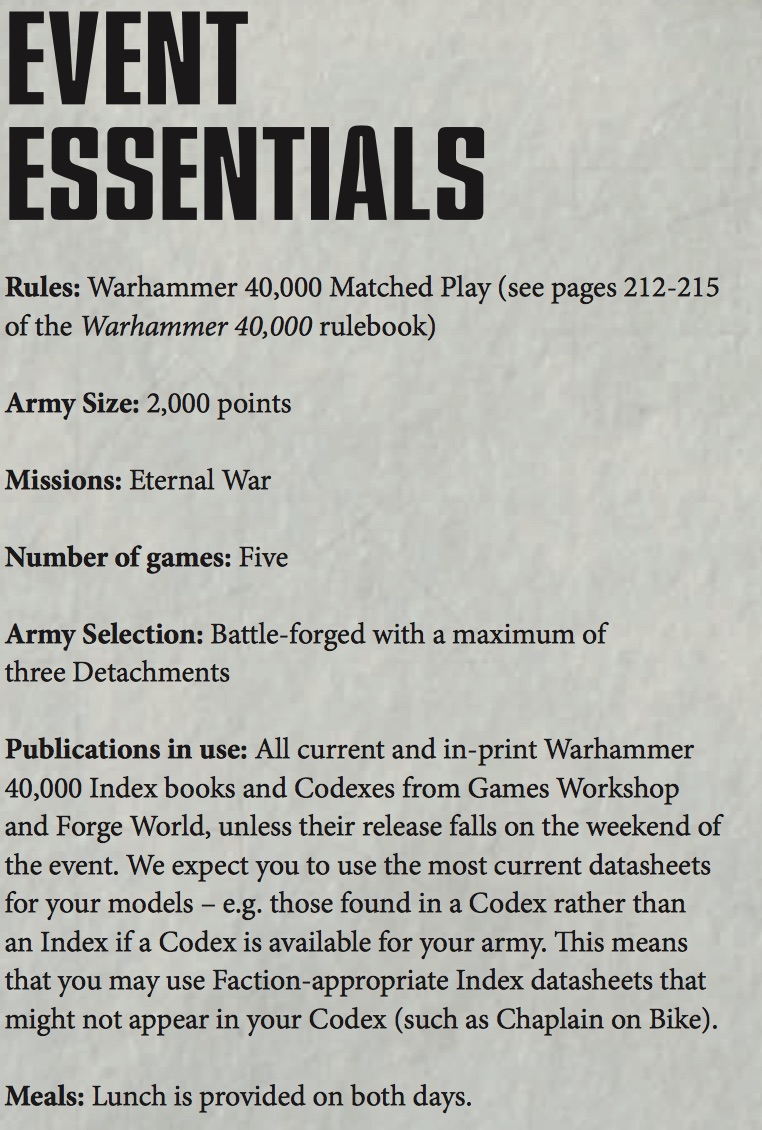 The Heats
The Grand Tournament will consist of 3 Heats and a Grand Final. Each Heat is a tournament, an esteemed event with epic battles fought and worthy winners crowned. At the end of each heat we will rank players overall and the top 40 players from each heat will qualify for the final, a mighty achievement in itself. The Grand Final will consist of the top 120 players from heats 1-3. It will be held at the end of the season, and will establish the final rankings for the top Warhammer 40,000 players.
Heat 1: 14th-15th October
Heat 2: 9th-10th December
Heat 3: 17th-18th February
Final: To be announced
The rules for the tournament are pretty straight forward. If you're an FLGS and looking for some basic guidance on what or do or how to run a tournament, these are a pretty good starting point. It's also a great insight on how GW thinks tournaments should be run. They even have guidance on conversions and are willing to work with players about their models.
Subscribe to our newsletter!
Get Tabletop, RPG & Pop Culture news delivered directly to your inbox.
They also cover things like scoring, missions, army lists and a ton of other things tournament goers need to know about. This is an exciting time to be playing 40k!
We don't know exactly how many slots were available in each heat, but if the final is 120 players, I'm guess that each heat probably had around 120 players…And they are probably all sold out as it's the end of this post. With a positive response like that, I really hope it's only a matter of time before we get a US GT from Games Workshop too! It would be nice to not have to fly overseas just to play in an official Games Workshop GT…
Well, I guess it's official – Hell just dipped below freezing because Games Workshop is running their own Warhammer 40,000 Tournament!
Latest News From BoLS: