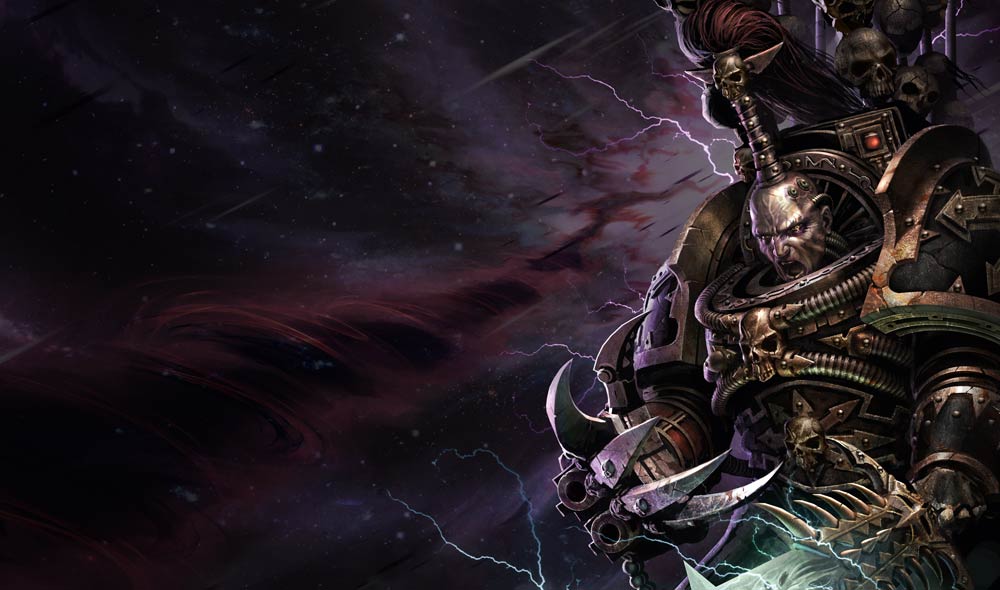 The Chaos Space Marines have some mighty artifacts of power and we've got a list of our 5 favorites!
Relics and Artifacts in the codexes aren't anything new – Games Workshop has been doing this for awhile now. It's a great way to add some character to the army and it gives players a chance to create "custom" characters for their own armies and campaigns. Not everyone wants to play with the named heroes all the time – and from a lore stand point it makes sense as those named heroes can't be everywhere at once. That said, it really doesn't matter the reason you choose the relics you like as they are there to add some flavor to your list. They can also, ya know, be good to take and make your army better.
So with that said, here are our 5 favorite relics/artifacts from the Chaos Space Marine book. Some were chosen because we liked what they represented – some because we liked what they do on the table top. Here they are in no particular order:
The Murder Sword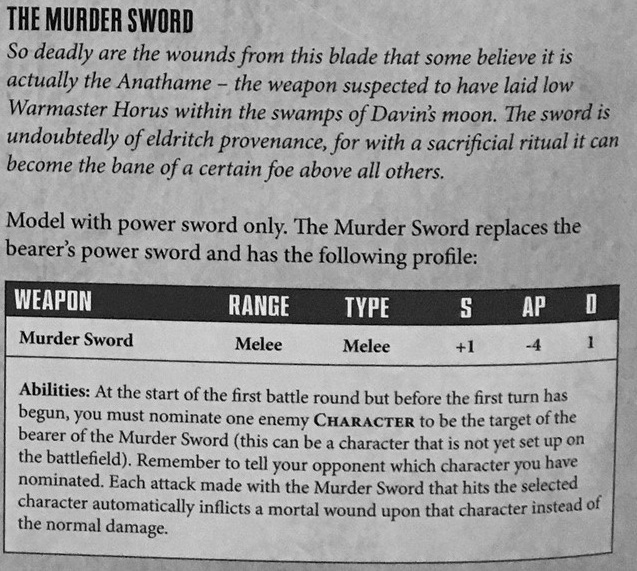 Any weapon that is a direct call out to the Horus Heresy in 40k is going to be in our list of favorites. Plus, it's called the "Murder Sword" for crying out loud – that's METAL! Not only is this weapon pretty great to take in game, it's also got some pretty cool background with rules to match. Oh and it's a "generic" relic in that it's not specific to a set Chaos Legion which is a nice touch.
The Black Mace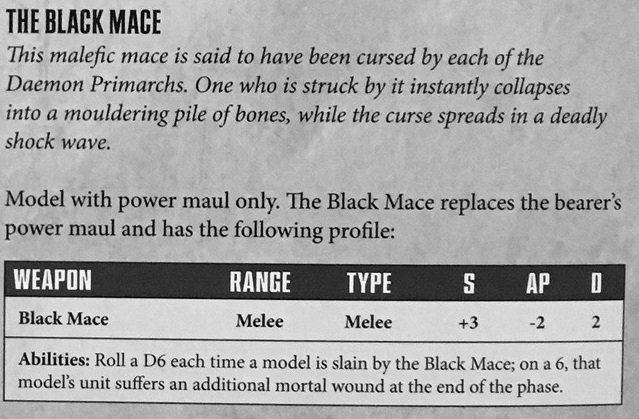 We were fans of the Black Mace from back in the day and we're glad to see it return in 8th edition. Plus, it's nice to see Power Mauls get some love. This weapon is going to be pretty deadly in the hands of the right character so it's good on the table top. But we also love what this weapon's lore says about it – The Black Mace is basically The Mace of Sauron from Lord of the Rings, but Grim and Dark.
Talisman of Burning Blood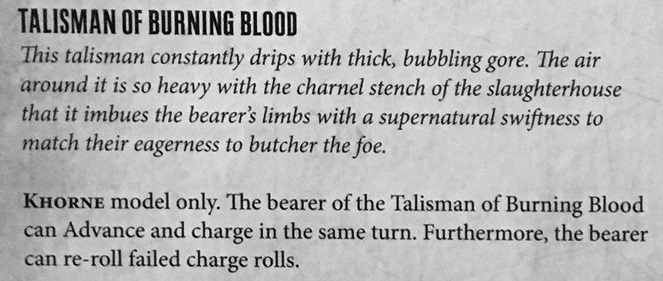 Okay – this one might be on the list purely because we liked the ability. Well, mostly at least. The Talisman of Burning Blood has seen different incarnations over the years, but this latest version has the really powerful in game effect of allowing a Khorne model the ability to advance and charge in the same turn. Sure, it's only the model with this talisman equipped so that model could get left high-and-dry by the rest of your army…but Khorne cares not from where the blood flows and this Talisman means that someone is going to start bleeding even faster!
The Crused Crozius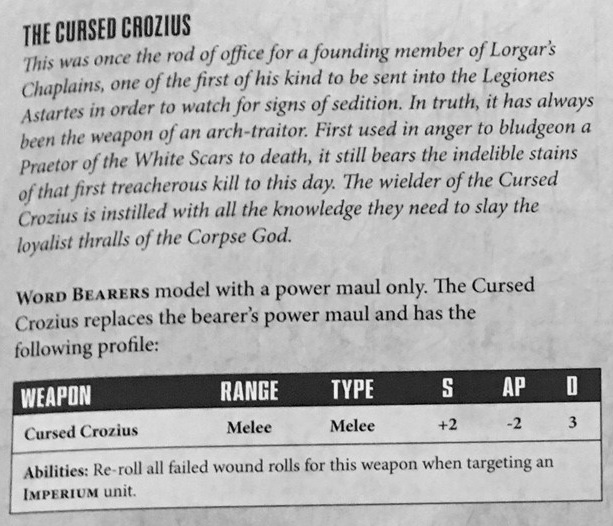 This is another weapon on the list that is a super-duper "mace" – although it's a crozius…but whatever. We loved the lore on this one and it also happens to be pretty effective on the table, too! But really, the idea of a traitor crozius, "cursed" with the blood stain from it's first "traitor" kill of a White Scars' Praetor is very vivid. This weapon is supposed to be a badge of office and now it's a badge of an "arch-traitor" and we loved that imagery.
Brass Collar of Bhorghaster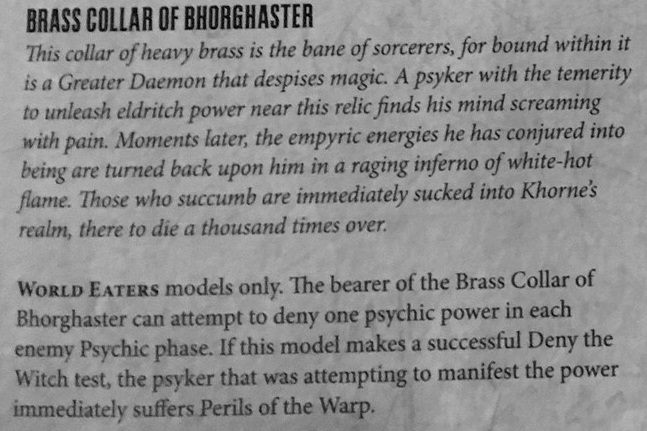 This is another relic that is going to be used by fans of Khorne, specifically the World Eaters, a lot. The idea that some how a Greater Daemon is bound inside this Brass Collar is already evokes some cool imagery in our minds. Thinking about it, some arcane Chaos Ritual had to be used to bind the Greater Daemon, but the Greater Daemon despises magic! It's just interesting to think about. But what's scarier to think about is when the bearer of this Brass Collar actually DOES deny a psychic power in a turn – BOOM! Perils of the Warp and you're probably going to get your mind eaten by Daemons of Khorne for all eternity…and they REALLY don't like Magic/Psykers.
Chaos has two pages of artifacts/relics to choose from so there are lots more to choose from. These are really just the tip of the iceberg! The Chaos Space Marine book hits shelves this weekend so you'll be able to pick your own top 5. Just be sure you choose wisely…you never know how fickle those chaos gods will be!
What do you think of these Chaos Artifacts? Do you have a favorite? Let us know in the comments below!