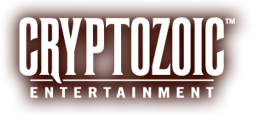 The PC classic, Master of Orion is coming to the tabletop. Better set aside some vacation days.
If I were to describe to you a game that involves two or more civilizations exploring their surroundings, competing for resources and territory, I could rightly be talking about any number of games. There's a genre of "build a world" games, and they are fascinating for a reason. They capture the big picture of civilization and condense it into a playable experience like, well, Civilization.
And now the genre is getting a new contender. Sort of. Stepping onto the tabletop courtesy of Cryptozoic Entertainment, Master of Orion, the videogame classic will soon be available to devour what free time you have left.
One of the founding fathers of the 4X genre, Master of Orion should make for an interesting boardgame experience. Players will doubtless be familiar with its mechanics and core ideas, but it's in the execution that MoO can distinguish itself from the rest.
via Cryptozoic Entertainment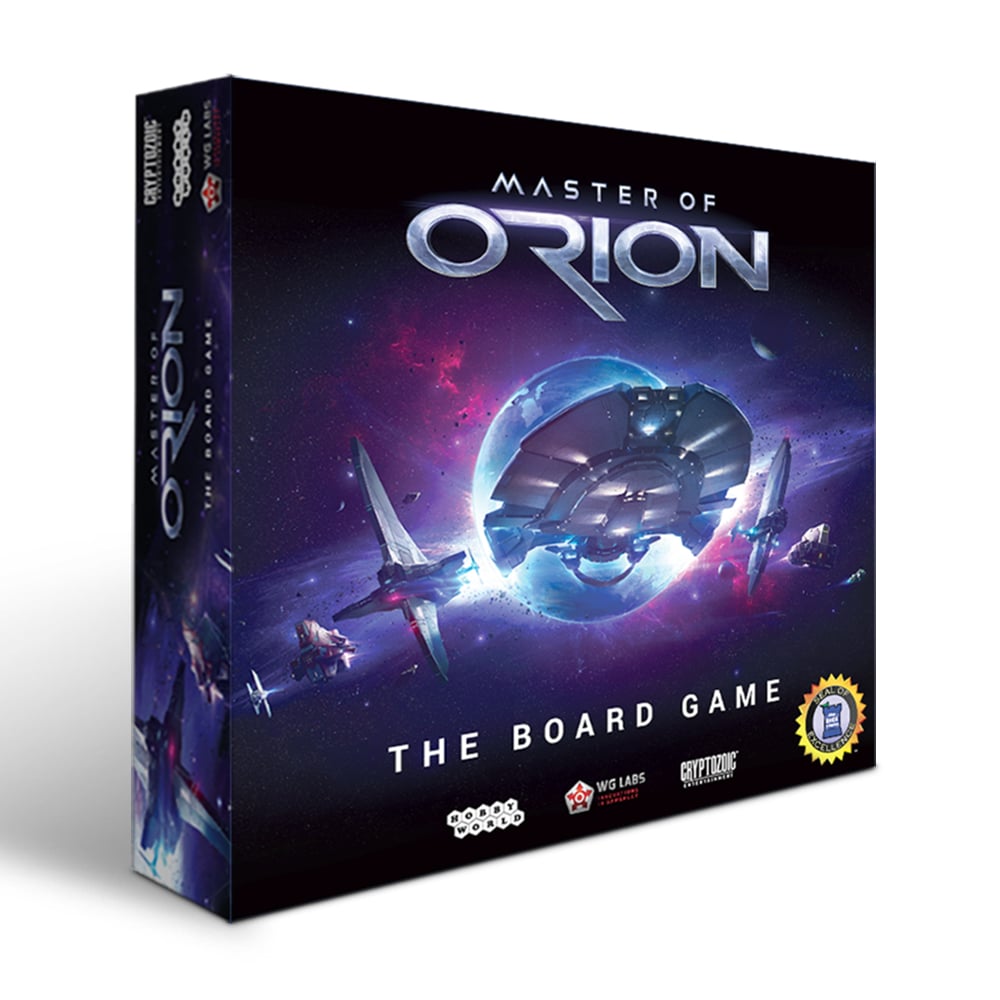 In Master of Orion: The Board Game, each player begins with a board that has four tracks: Food, Fleet, Production, and Morale. The starting numbers on these tracks depend on the race a player chooses, with choices including fan-favorite alien races the Darloks, Psilons, and Meklar. Each round, players gain resources, as indicated on their cards, and a number of actions, as determined by their Exertion Levels. Players spend their action cubes on each turn to manage their resources and build Systems. Since this is a tableau-building game, players use the cards in the deck to build up to four Systems, each comprised of a maximum of five cards that represent various Structures. Victory Points are gained by playing cards, attacking opponents, and having certain resources and cards at the end of the game.
The game's end is triggered in one of three ways: when a player has 0 Morale, a player has five Structure cards in each of their Systems, or eight rounds of play have been completed. There are different paths to victory as players can focus on military means—training spies and attacking alien planets—or the path of creation—controlling the weather and advancing their civilizations. The winner is the player with the most Victory Points, who is deemed the leader of the most developed civilization and therefore appointed as the Emperor at the Galactic Council.
Master of Orion: The Board Game will be available at retailers nationwide September 6 for a suggested retail price of $35.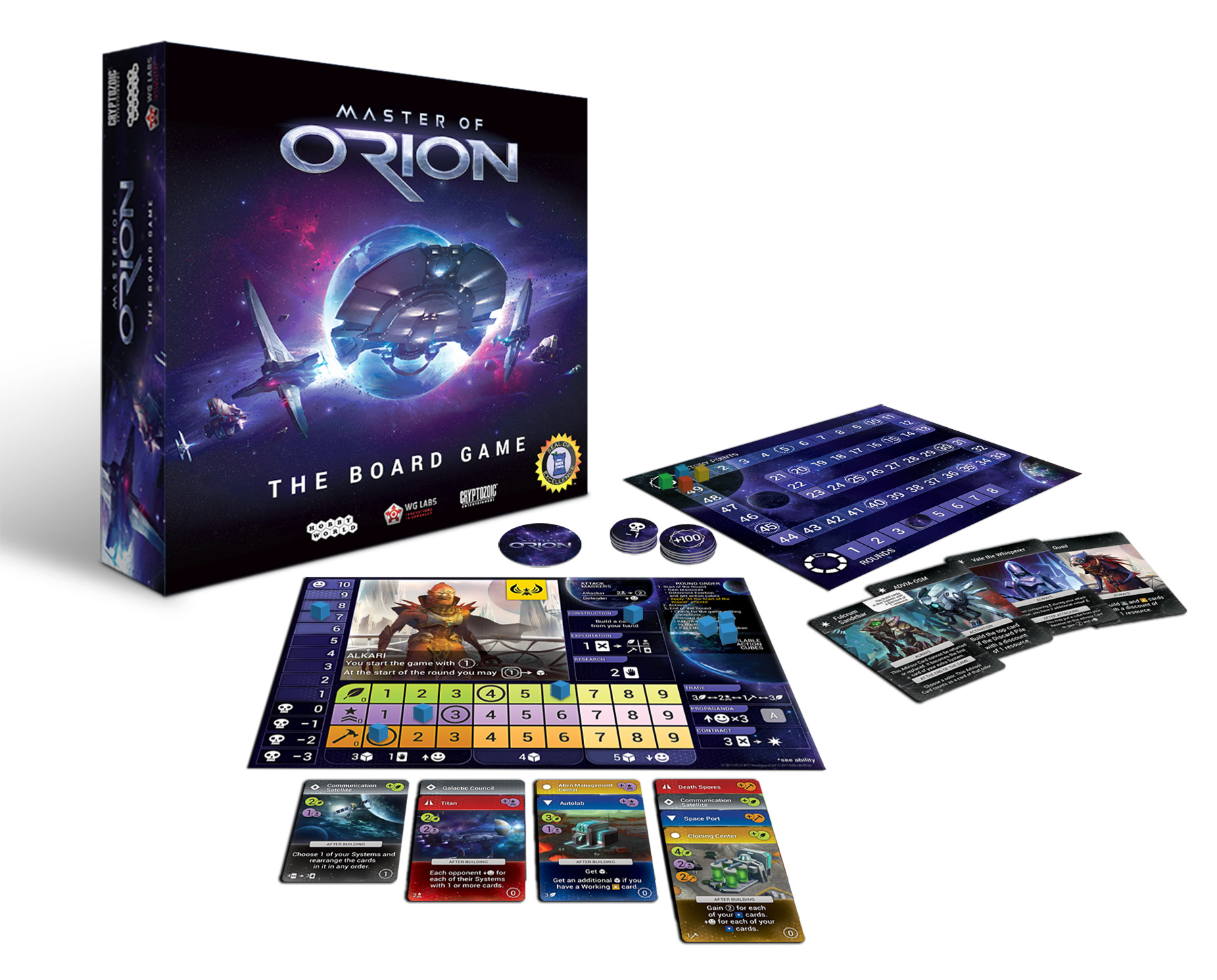 Ages: 12+
Playtime: 40-60 minutes
Players: 2-4
Contents Summary:

90 Structure Cards

8 Advisor Cards
6 Civilization Boards
60 Wooden Cubes
16 Tokens
Scoring Board
Rulebook
~Who's an old Master of Orion videogamer?