GenCon 50: USAopoly Booth – Harry Potter & The Thing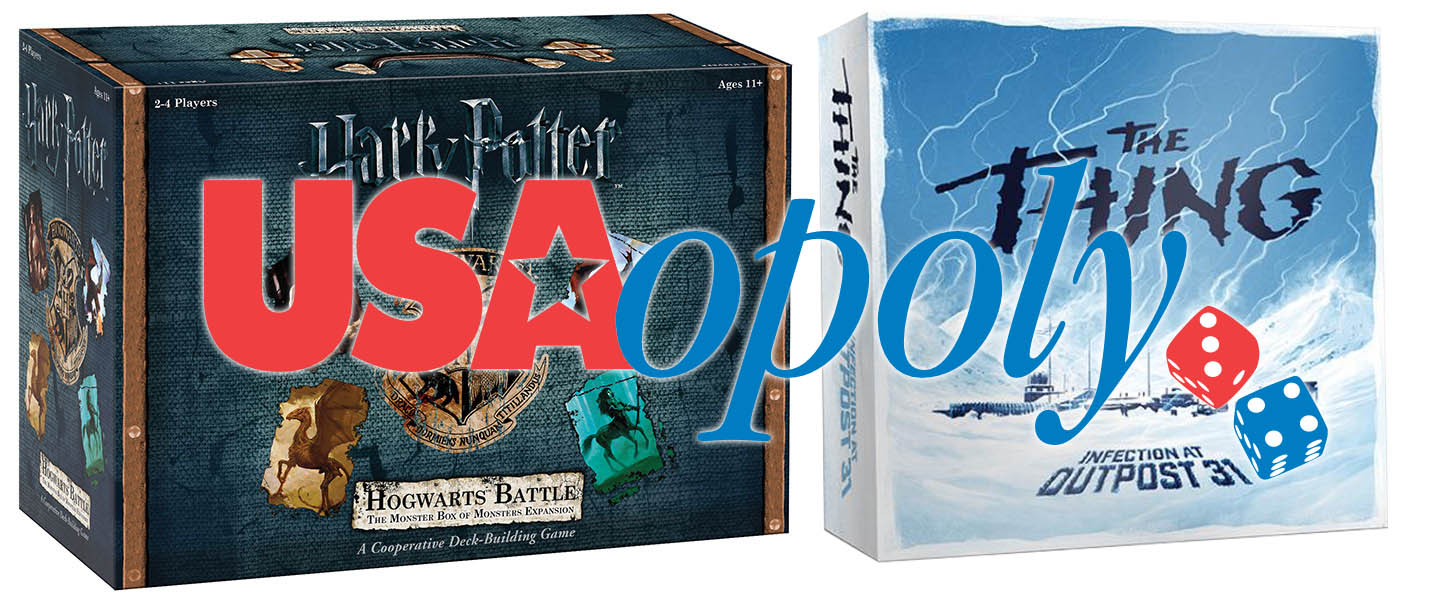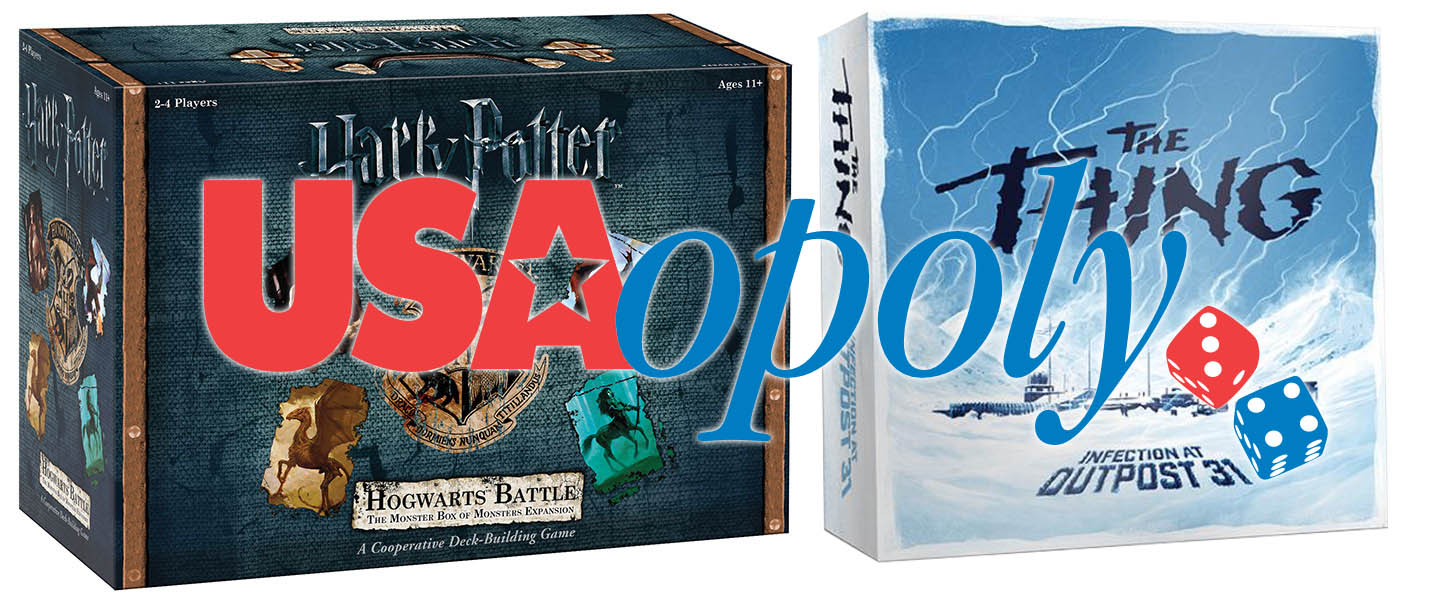 We stopped by the USAopoly Booth at GenCon 50 and checked out two new games heading your way: The Thing and the next Hogwarts Battle expansion!
USAopoly was at GenCon 50 and they were showcasing the expansion to Hogwarts Battle and The Thing: Infection at Outpost 31. We got to chat with them and we were pretty happy with what we found out:
Harry Potter Hogwarts Battle: The Monster box of Monsters Expansion adds a ton of new content to the Hogwarts Battle game. If you haven't played the core set, it's pretty fun. Each player takes the role of one of the students in the film represented by a deck of cards. As a team of 2-4 players, you've got complete the different challenge decks. The originial game has 7 different challenge decks that ramped-up in difficulty and card count. The Monster box of Monsters adds another 4 challenge decks, new spells, new characters (to play as or fight against) and a bunch of fun, new mechanics too. If you're a Harry Potter fan and you should check out this fun deck-building game and see if you can complete the Hogwarts challenges!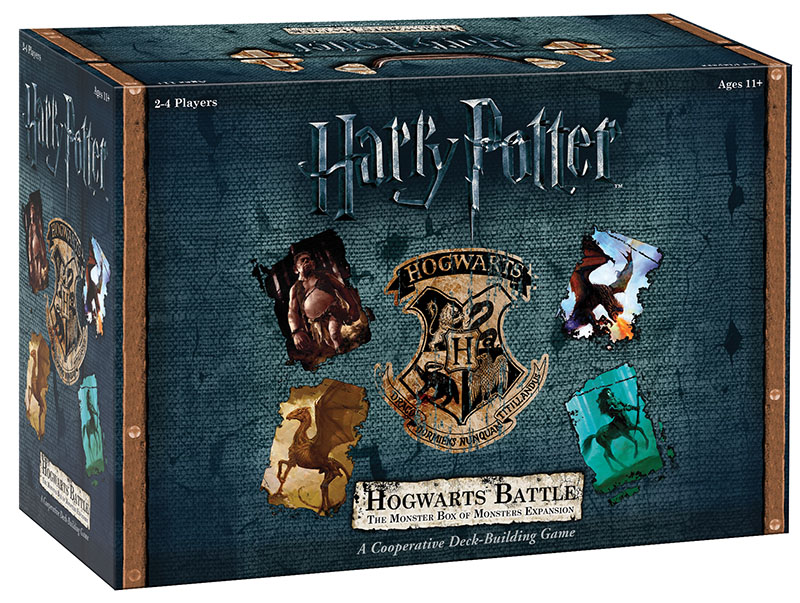 Venture into the Forbidden Forest with The Monster Box of Monsters, the highly anticipated expansion to HARRY POTTER™: HOGWARTS™ BATTLE! Play as Harry, Hermione, Ron, Neville or Luna Lovegood™ as you face frightening creatures and challenging encounters. Beware of any wrongdoing that might earn you detention! Only working together to defeat the evil forces and protecting iconic locations will make the Wizarding World safe once and for all!
The next game we got to check out was a re-imagining of the cult classic The Thing, but in board game form! In this board game, players take the role of one of the crew members of Outpost 31 in a fight for survival against the infected. However, this battle is not a direct confrontation – no, it's a battle of wits! The survivors have a simple task, collect items that will allow them to progress far enough so they can escape on the helicopter. But one of the players starts the game as an infected player. Their goal is to do one of two things: 1) Get on the helicopter and infect the mainland or 2) destroy the outpost and get everyone killed. This is a game of hidden identities subterfuge. If you enjoy games where bluffing and deduction are required then you should definately check this one out! It really does a great job of capturing that same paranoid feeling that was so great about The Thing.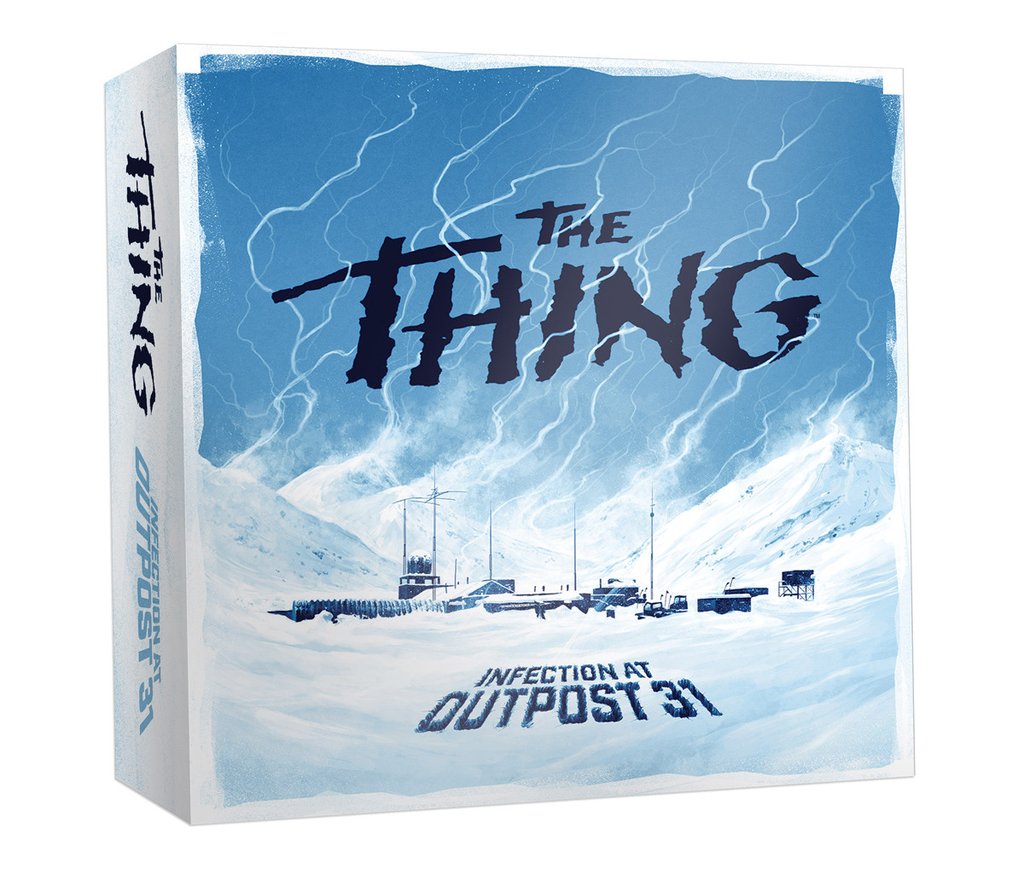 An alien lifeform has infiltrated a bleak and desolate Antarctic research station assimilating other organisms and then imitating them. In the hidden identity game THE THING ™ INFECTION AT OUTPOST 31, you will relive John Carpenter's sci-fi cult classic in a race to discover who among the team has been infected by this heinous lifeform.
Both of these games are going into distribution soon (if they aren't already) and should be arriving at your FLGS any time now! So keep an eye out for both if you're looking for a good time.
Subscribe to our newsletter!
Get Tabletop, RPG & Pop Culture news delivered directly to your inbox.
I can't wait to take on The Thing!