GW's Shadespire – Inside the Box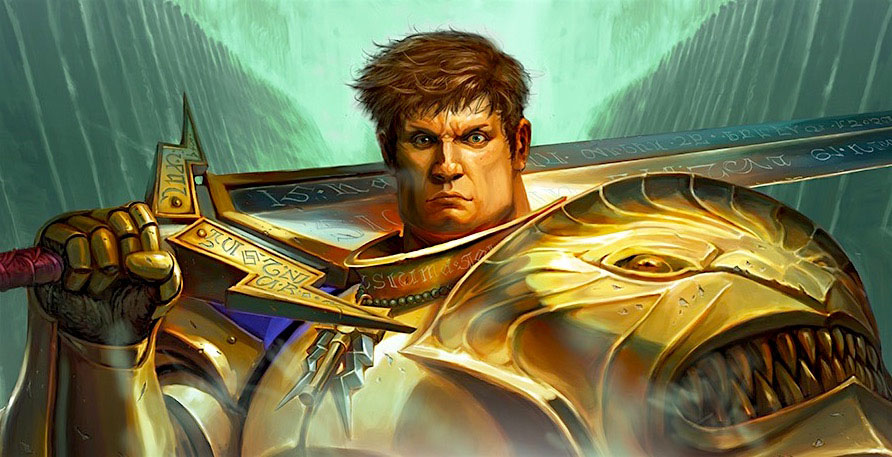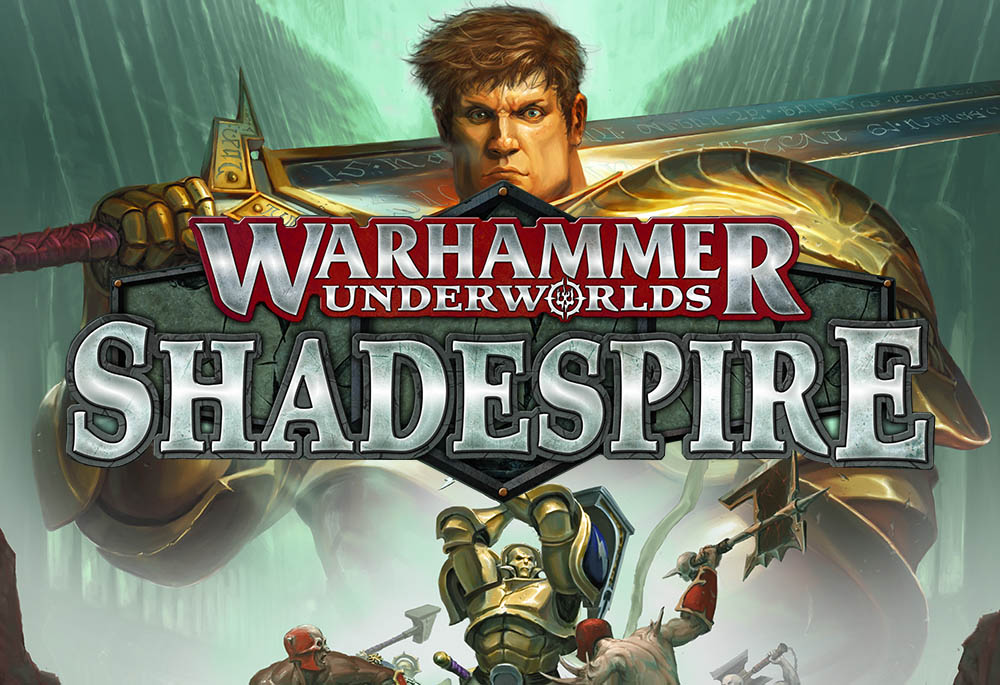 We got to peek inside the Shadespire box at GENCON 2017.  Here's the game's full contents and some basics on gameplay:
You got to see some Shadespire pics from GENCON50 a few days back, and our previous coverage of Shadespire from back at Adepticon is here.   The interior components are quite nice, especially the doublesided hextile board artwork and of course the minis.  We will be showing you a full gameplay demo from Phil Kelly very soon.
Enjoy the pics, including a turn sequence summary and better shots of the components: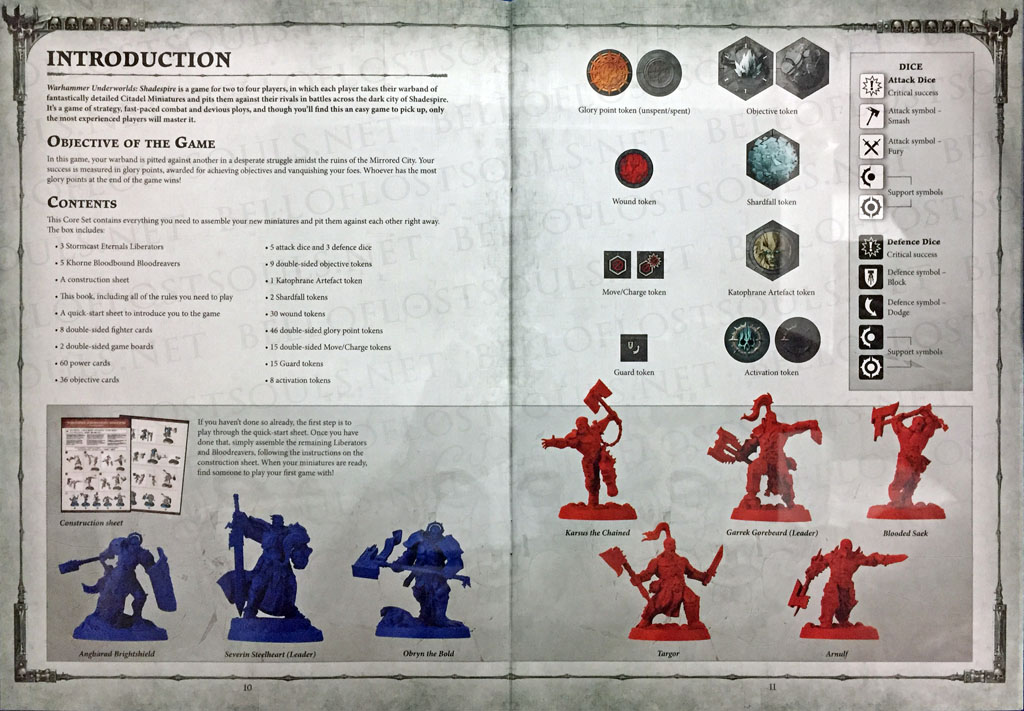 Take a look at everyting you get inside the box, and more importantly – exactly what all those funky dice mean.  More on that when the gameplay demo gets posted.
The 8 minis are all you need to get started with the two default factions. In addition to the hex-board, you get objectives, damage and action markers, as well as 2 big decks of action and objective cards, plus 5 custom dice for attacking and defending. Look sharp at those symbols. We will be getting back to them soon.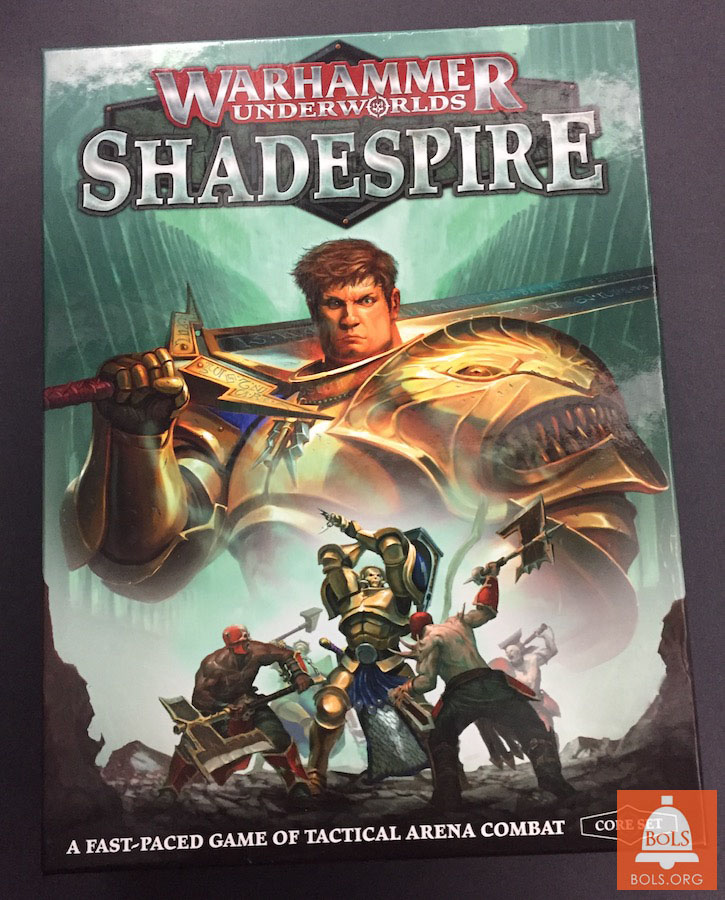 Box Front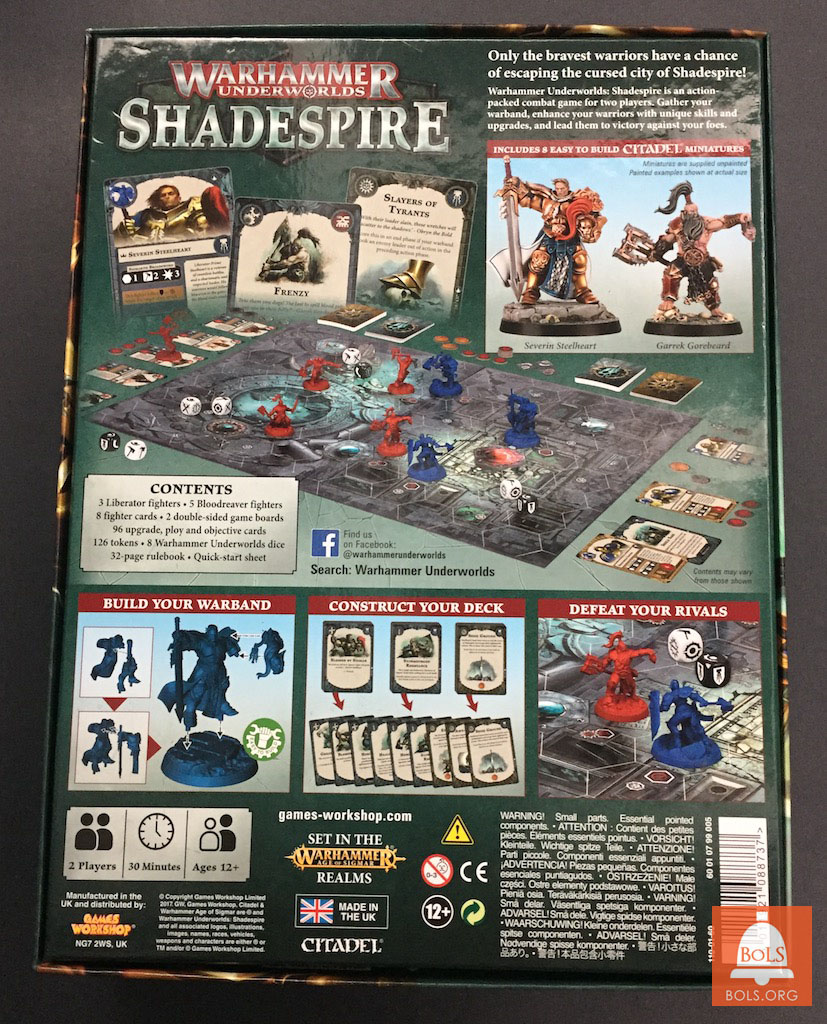 Box Back – note the 30 minute playtime.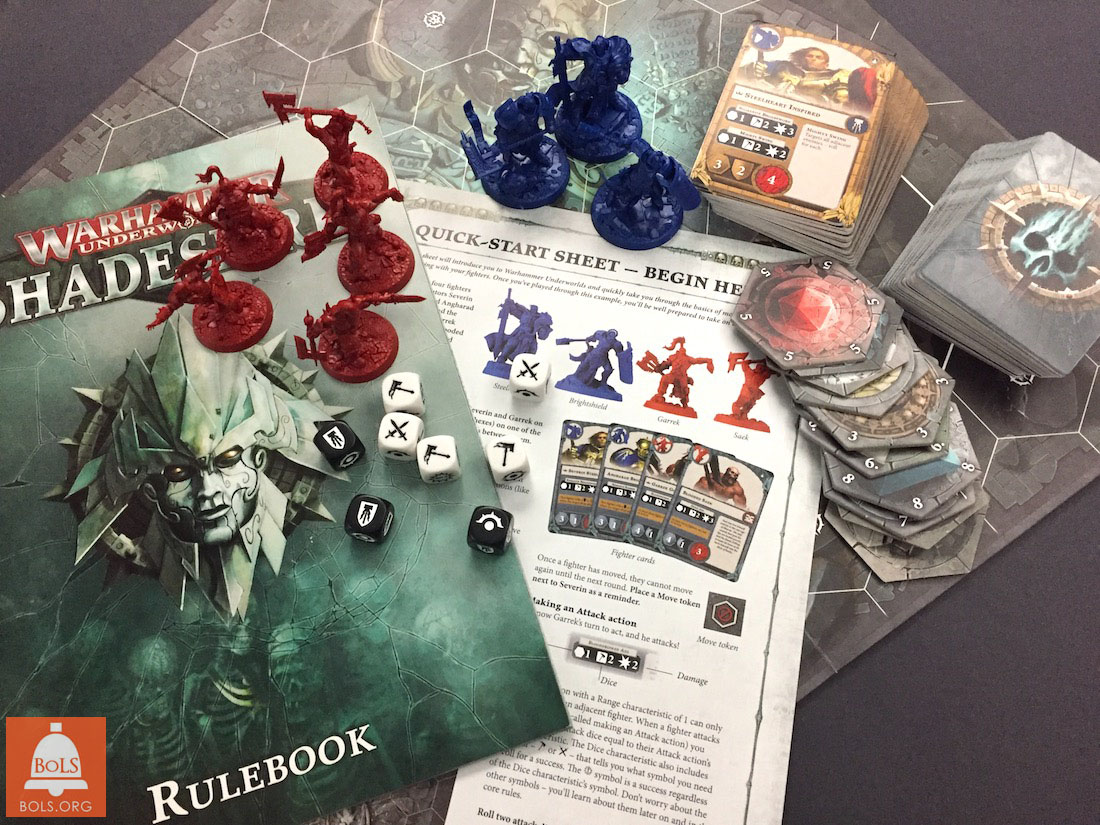 Subscribe to our newsletter!
Get Tabletop, RPG & Pop Culture news delivered directly to your inbox.
Primary components laid out.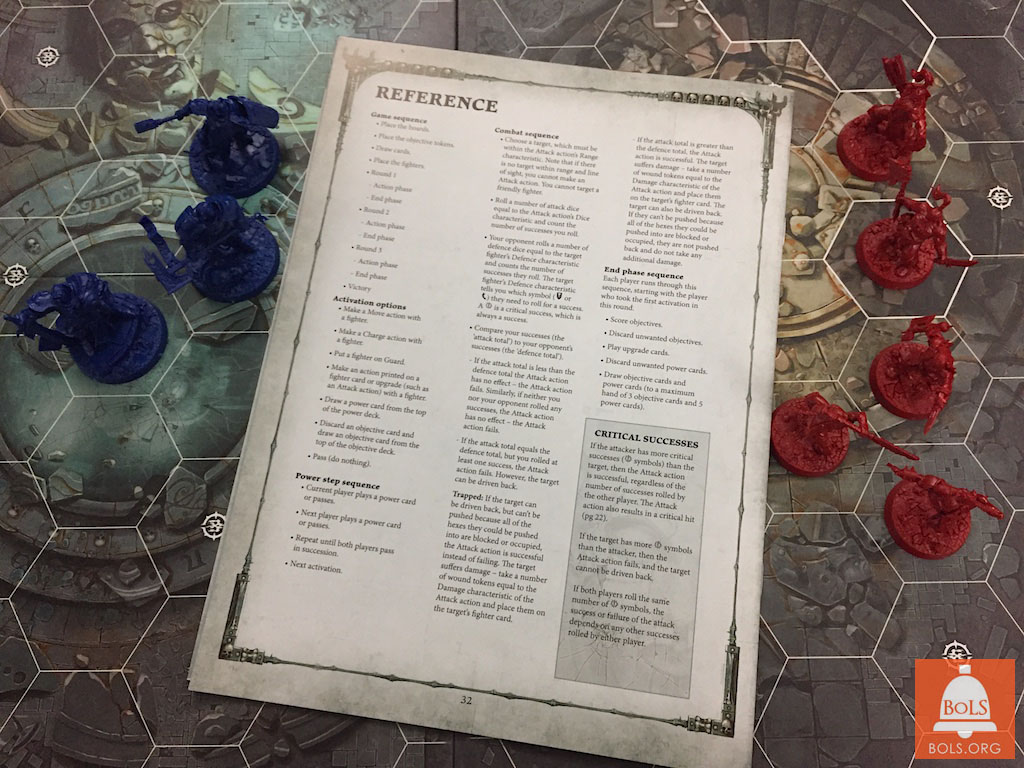 Take a close look at the quick reference with the turn sequence.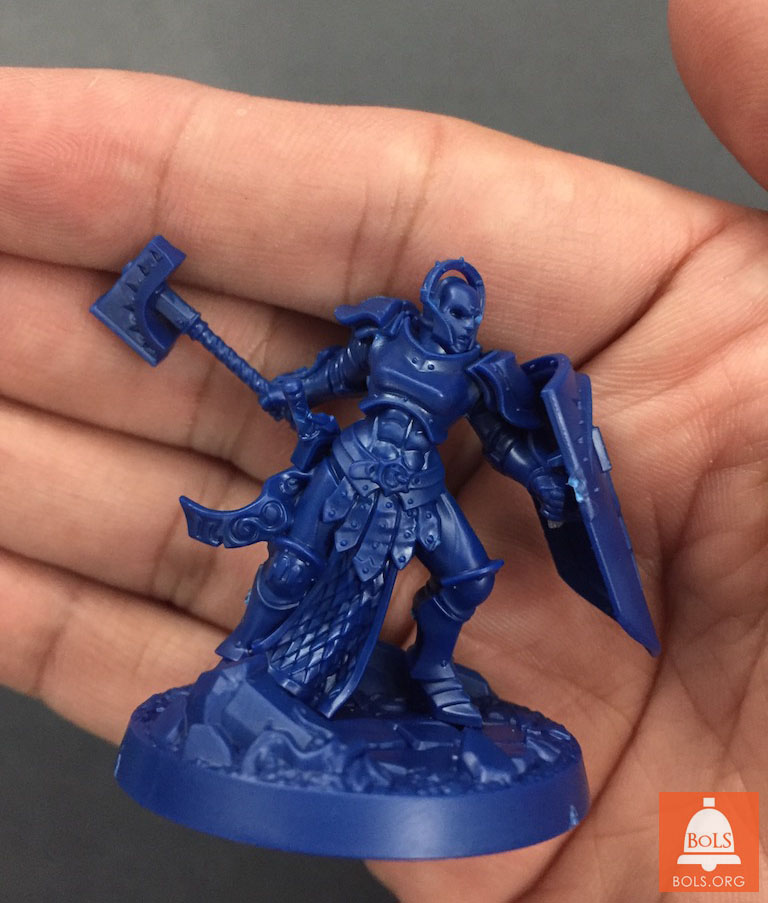 Angharad Brightshield – she did pretty well in my game!
Stay tuned for our full gameplay demo coming soon!
~ What do you think?