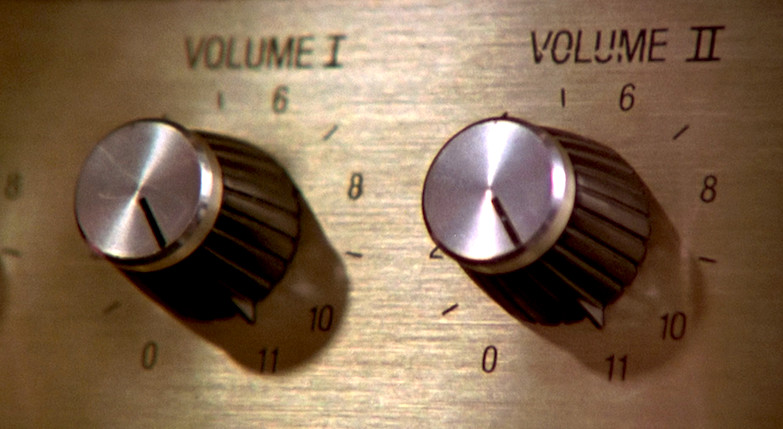 From undying metallic horror to concerned parent in 3/10 of a second.
Hey people. This week I'm coming to you as a concerned parent. The Pimpcron has a whole gaggle of kids and now that my oldest is getting into Warhammer, I'm suddenly concerned.
At First I Was Excited
So my oldest child wants to join in my hobby! That is so fun! What a proud daddy moment we have here. We started talking about what army suits him and what his play style might be. But when we started sifting through the various motives behind the armies, I ran into uncomfortable territory.
"Oh, yeah these guys are Orks, they like to fight. This army is Sisters of Battle, they are just here because GW is afraid of getting rid of them. And these guys are Khorne Berserkers, all they want is to spill blo- … their juice and collect sk- … [panic sets in] Pokemon cards! Pokemon cards for their Pokemon card throne."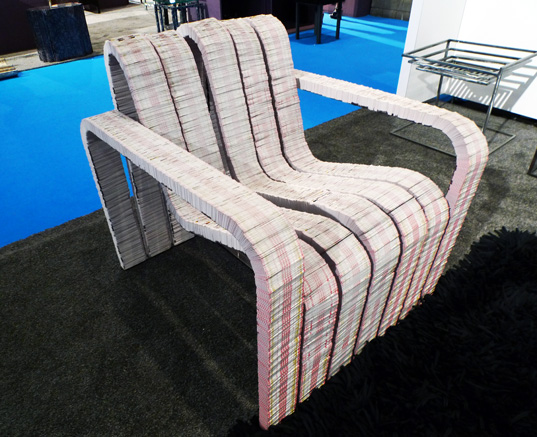 I think this is it.
Boy, that was close! Luckily I think he bought it. But I was stuck in a corner, as I mentally ran through all of the mentions of maiming and murder in this game. What was I to do? I don't want him to know that people actually die! When he's 18 we will have "the talk" about death and he will have to come to grips with the fact that he's not immortal which we have always taught him. His grandmother died like three years ago, and to save him the heart ache of the whole thing, we just told him that she was perfectly fine but didn't want to see him anymore. You see? It's better this way.
As we went further and further into the setting, I found myself swimming in lies to protect his innocence.
It started with renaming stuff.
Murderfang – Angryfang
Bloodletters- Phlebotomists
Mutilators- Funilaters
Hellblasters- Heckblasters
Blood Angels- Bud Angels
Deathwatch- Night Security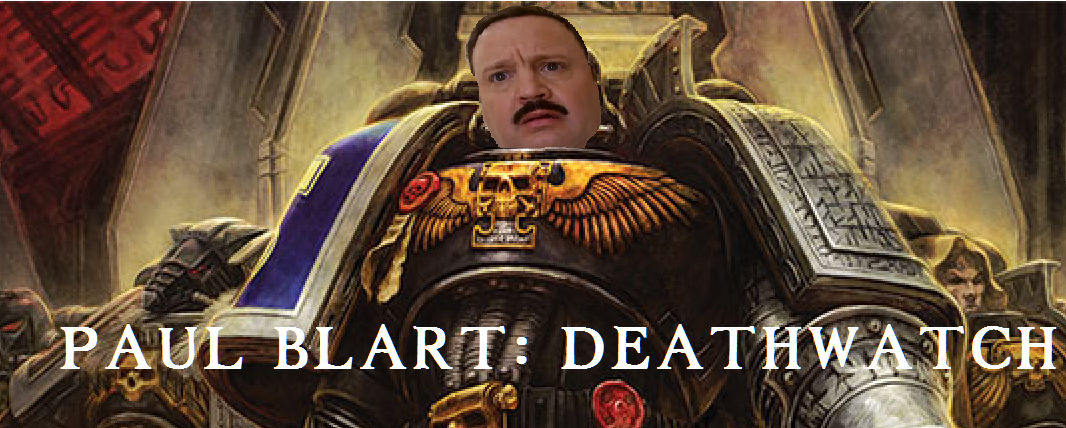 But eventually I had to start changing themes of the lore due to unsavory parts.
Emperor- Just Sleeping
Tyranids- They like to recycle, they clean up planets
Dark Angels- Not Traitors
Servitors- Happy with a wrench for an arm
Dark Eldar- Cosplayers
But with every lie, the line started to blur on which things needed censoring.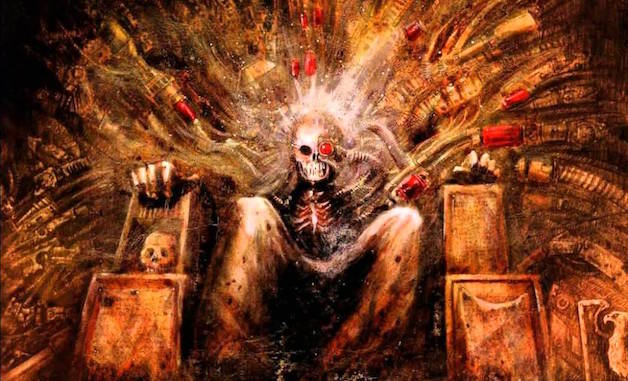 Yup. What a sleepy head.
By the end of our discussion I had to tweak the whole game.
You don't forcibly "Seize" the initiative, on a 6+ your opponent lets you go out of kindness.
There is no Assault Phase, it's the Hug Phase where people close with each other to hug it out.
Why use points when everyone can win instead?
Dice are bit too close to gambling, so we will rock-paper-scissors.
Abaddon just wants to apologize to the Emperor in person.
I've bought trophies for the end of each of our games, so he doesn't feel bad.
Then I realized, 40k needs to be toned down.
I know some of you are rolling your eyes, but for those of you with kids, you are somberly nodding your head whispering, "Yes, this. So much this. This for days."
Now you may have snorted cocaine, stabbed a guy in a bar fight, and/or sold a human hand at one point in your youth. But once you become a parent, all of that changes. You don't have time for stabbing strangers or organ peddling. You are the guardian of a tiny person who needs to be protected from all of the dirty and undesirable parts of life. That's when things like Skull Thrones suddenly become too much.
Think Back To Your Childhood
Our parents protected us from everything. No scary movies, no sneaking out or lying, and especially no bad music or television. If I've learned anything from experts, it's that a thing like exposure to mild-violence at an early age makes instant serial killers. "Timmy, why are you covered in blood and holding a knife? Oh God! It was that half an episode of Transformers I let you watch, wasn't it?"
The best way to prepare our children for the ups and downs of life is to keep them from all of it. And if Games Workshop wants to usher a new generation of players into its game it has to tone down the sass. Why does everyone having to be mad and fighting all the time? Why can't Blood Angels and Necrons have a bromance?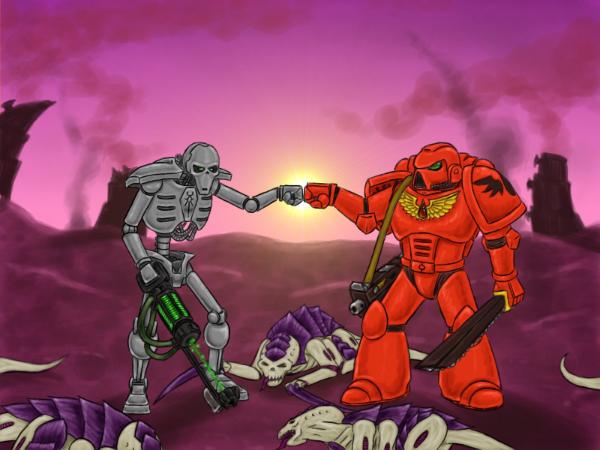 Friendship is magic.
And if I've learned anything from politics, it's that the mere mention of children is cause enough to do whatever the hell you want if it's "for them". So anybody that might want to argue against this call to action is clearly a child-hater.
So I've started a petition at change.org with a catchy name. Just search for "Pimpcron's Concerned Parental Outcry For The "Toning Down" Of The Lore Behind The Tabletop Game Warhammer 40,000 So That Children Don't Find Out About Bad Things Before Their Time". Thank you in advance for your support.
Please, just think of the children.
What about you? Is 40k too edgy for children?