40K: Fan Kicks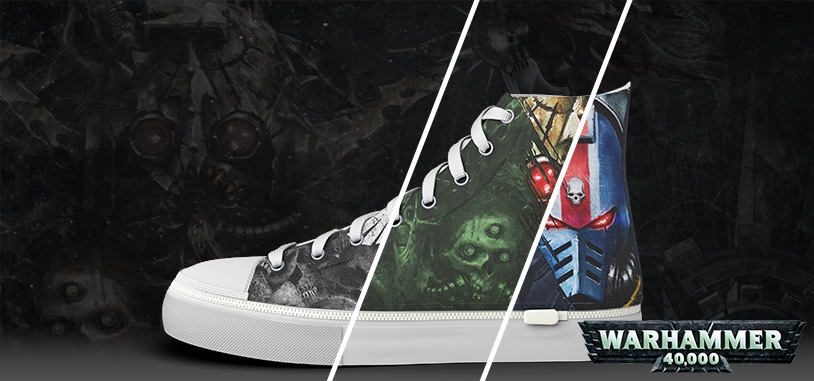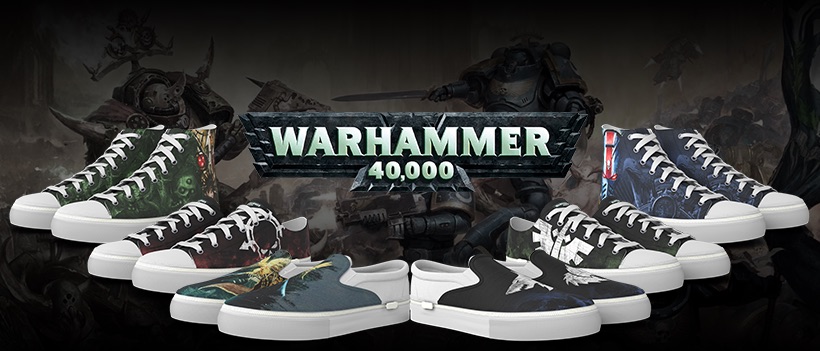 This week Mayhem is reviewing some Stellar Footwear from Fan Kicks!
High-Tops that are out of this world!
The most interesting parts of being in the Bell of Lost Souls family is seeing how many amazing artists, game makers, and manufacturers there are out there in our field. This week we were approached by Fan Kicks to give our opinion on their new line of shoes, and I am happy to have some great things to say about them!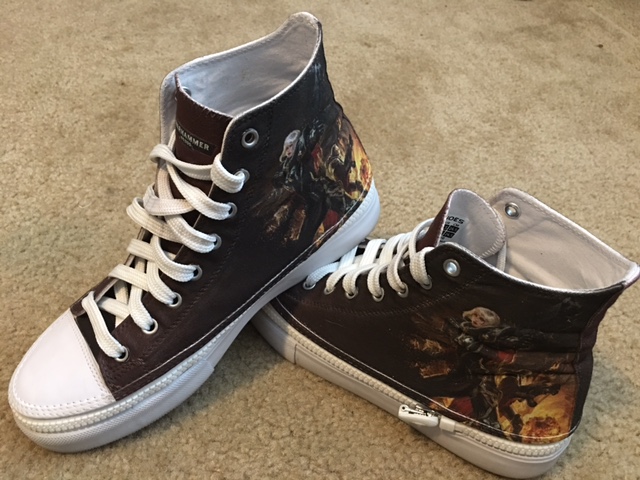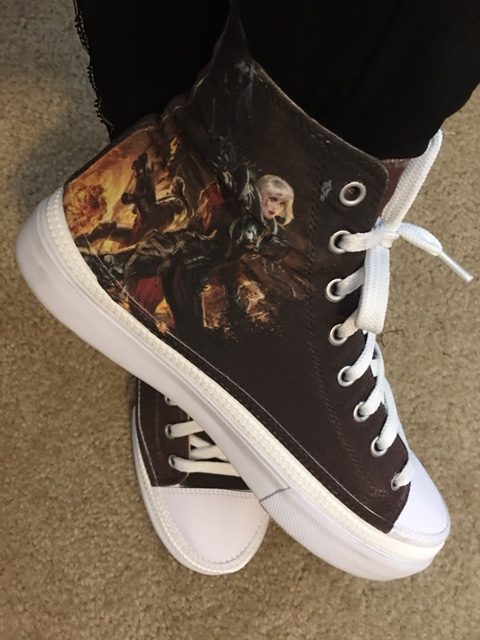 Product Details
The shoes are made out of durable materials for every day wear, and come in a wide range of styles and fandoms. We chose Warhammer 40k for our, for obvious reasons. Here are some specs:
High-quality ink-jet printing on durable canvas
Vulcanized rubber soles
Leather toe cap
YKK zippers
Comfy cushioned insoles
https://youtube.com/watch?v=AkXSW9rdxUo
Men's Sizes US 4 to US 13 / Women's Sizes US 6 to US 15
Available in 3 styles:

Unique Removable Zipper System
The most intriguing part of these shoes is the removable tops. We ordered a gorgeous set of Adeptus Sororitas high tops, and a set of Aeldari low-tops. There is a zipper seam attaching the covers to the soles, which snaps open and is easily removable:
Subscribe to our newsletter!
Get Tabletop, RPG & Pop Culture news delivered directly to your inbox.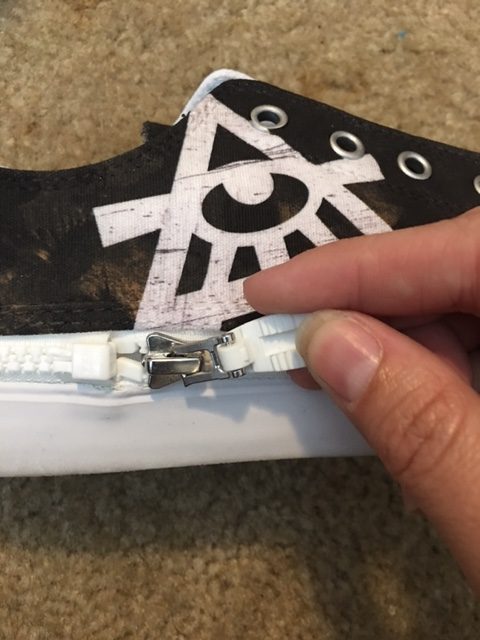 The snap pops open when you need to change out your tops!
Then you attach the new tops, zip them up, and off you go!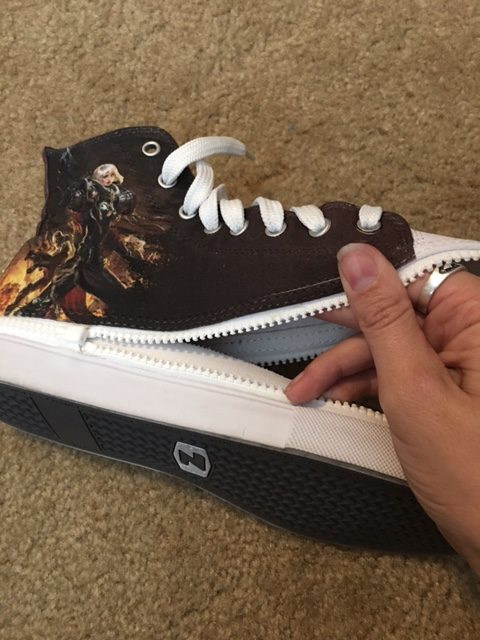 Easily removable tops take you from one style to the next, fast!
The Results
After walking around in these gorgeous shoes for a few days, I can honestly say I'm enamored with them. The soles are a bit thicker than what I'm used to with Chucks, and have plenty of cushioning for walking around. I would definitely wear these on a regular basis, to cons and such. With the tops being interchangeable, that's a little bit less bulk in my suitcase for traveling. BIG BONUS. I love the color and fabric on the tops, and adore that I can now wear my Warhammer Fandom loud and proud! I highly suggest these shoes. PLUS, they're doing a giveaway!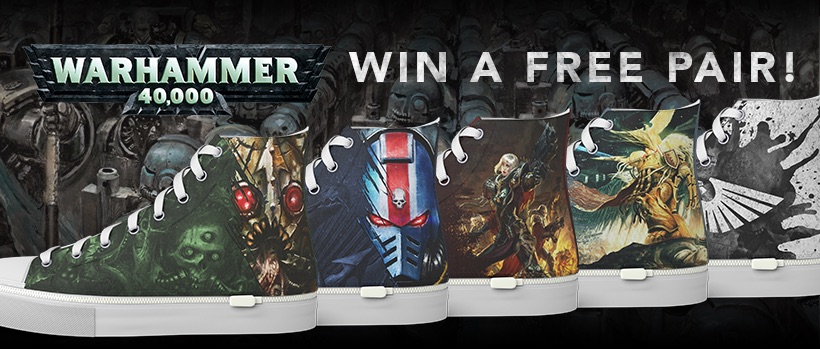 ~Join us next week for more Cosplay! Coverage~

Have a Cosplay question you would like Mayhem's Muse to answer? Send Mail here!