40K: Macragge's Thunder Rumbles In World of Tanks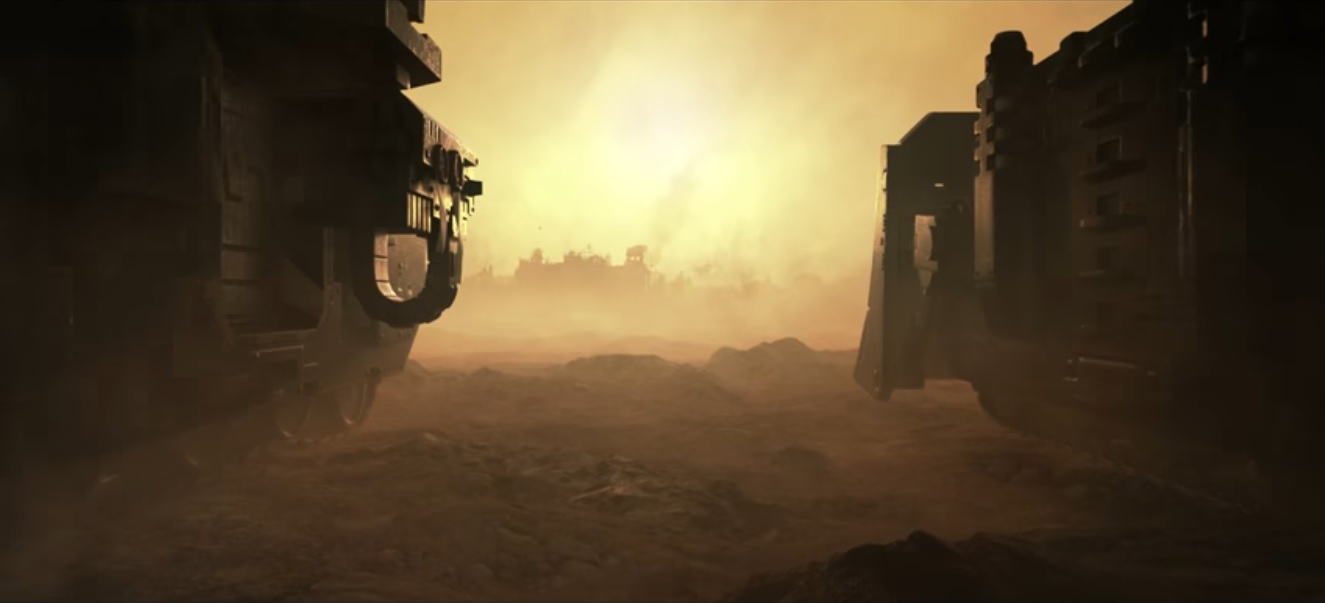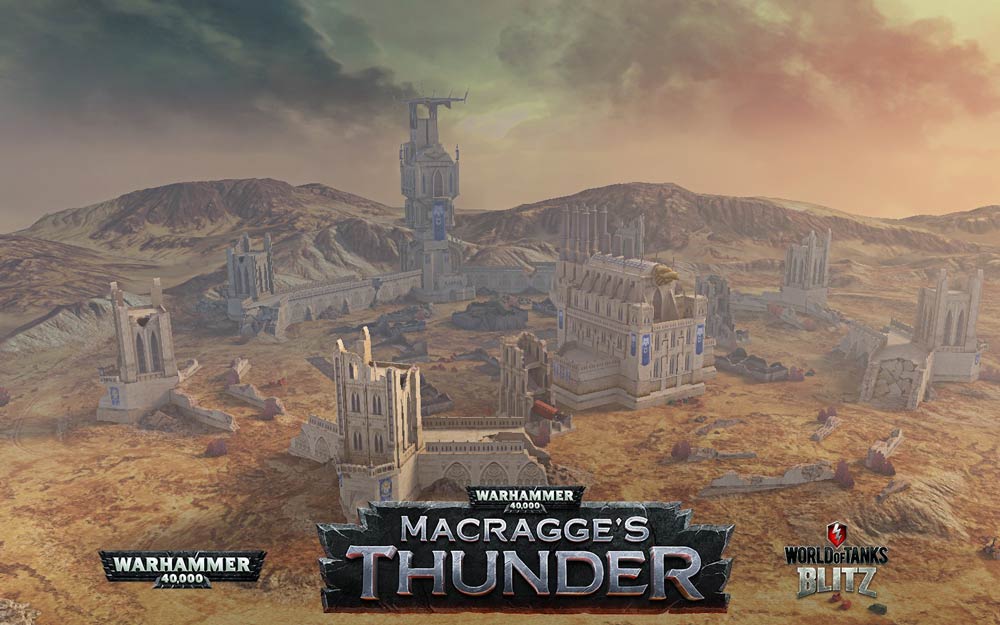 The World of Tanks Blitz is getting an extra dose of Grim-Dark with Macragge's Thunder!
We first reported back in August that the Tanks of the Dark Millennium were heading into the battlefields of the past. Now, we have an update on how that is going down plus a new teaser video with a few hints at what's to come:

We're excited to announce today that two iconic tanks from the Warhammer 40,000 universe will be joining World of Tanks Blitz in a special Halloween event titled Macragge's Thunder. The event will also feature an exclusively Warhammer 40,000-themed map and, as the name suggests, the Ultramarines will most definitely be making an appearance. That's all we can say for now.
Something wicked this way mobilizes in World of Tanks Blitz when Halloween brings with it two unique tanks from the Warhammer 40,000 universe for the Macragge's Thunder event. What gastly shape will these two vehicles take? You will have to wait a little longer to find out.
So which two tanks are we going to see in World of Tanks…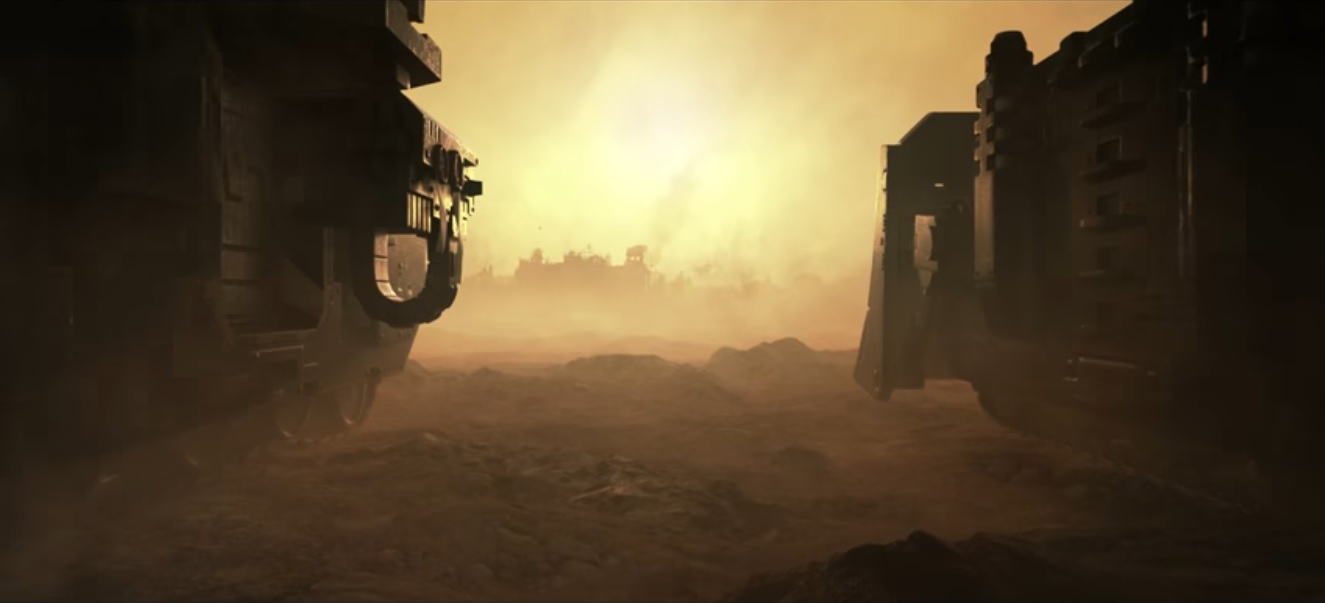 That's clearly a Predator and a Vindicator rumbling ahead! It makes sense – Macragge's Thunder does imply Ultramarines and those two tanks certainly fit the style of World of Tanks combat.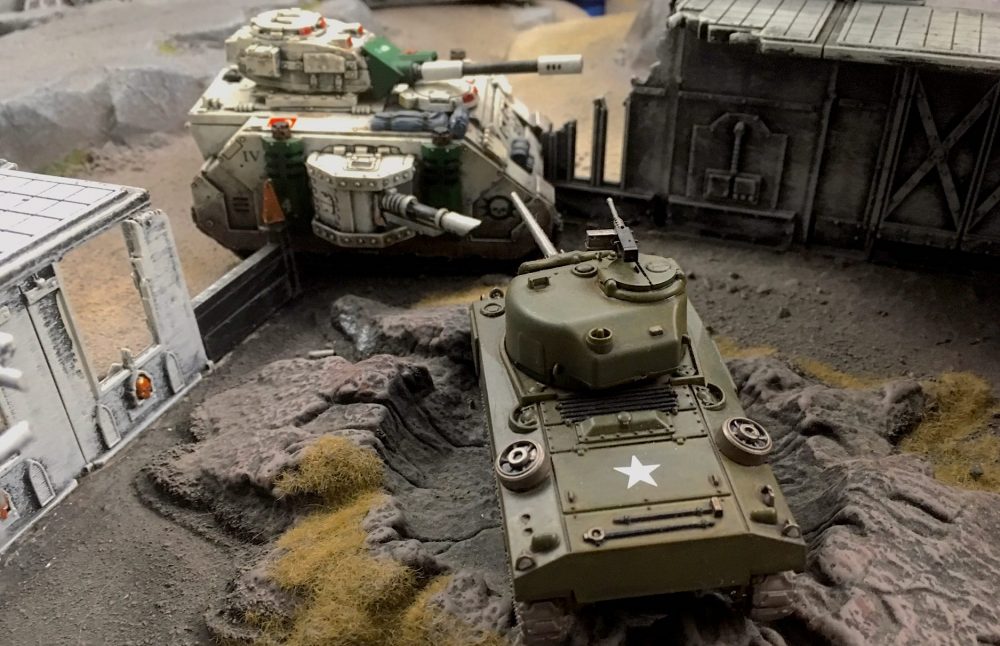 It's only a matter of time now…
Subscribe to our newsletter!
Get Tabletop, RPG & Pop Culture news delivered directly to your inbox.
While do now have a pretty good idea that these two tanks are going to be in the game, we don't know if these are the only two tanks that will be in the game. Who knows what other massive tracked war-machines might also make an appearance?
For more info on World of Tanks Blitz check out their website. You can download the game and start playing for free!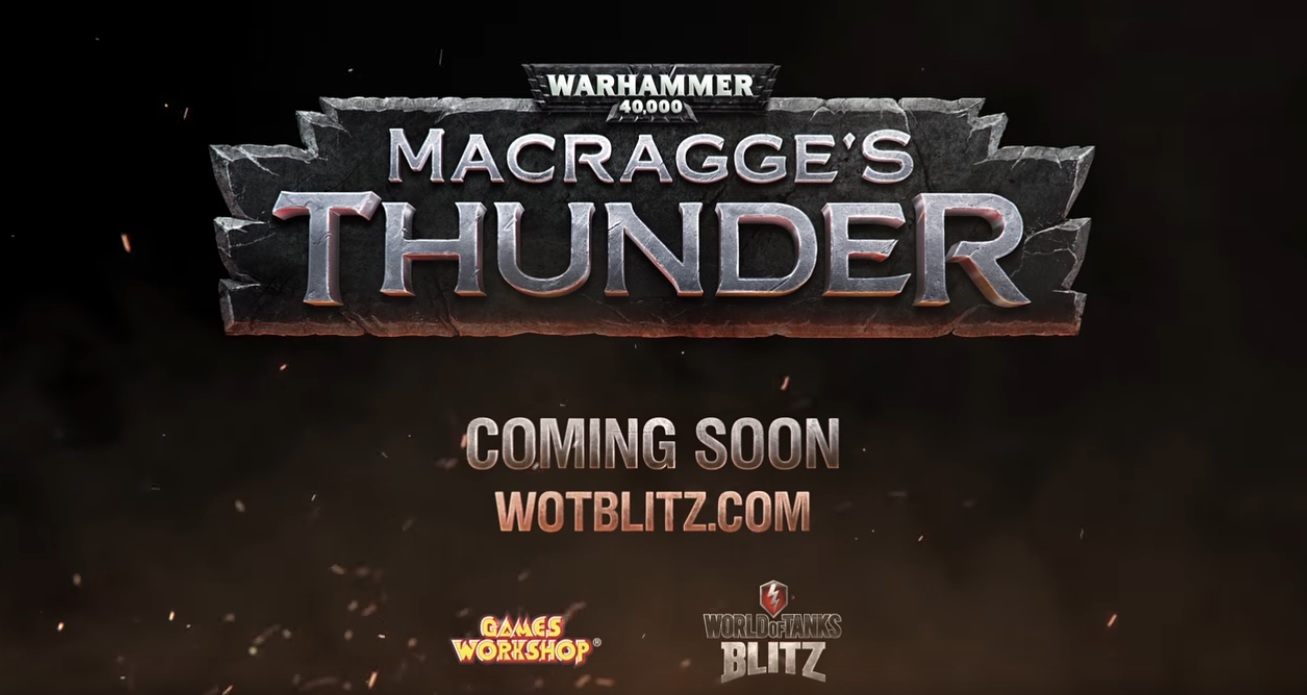 Grim-Dark Tanks fighting WWII Era armor? Okay – I'm totally in. Who's coming with me?!