Blood Bowl: Elven Union Coming Soon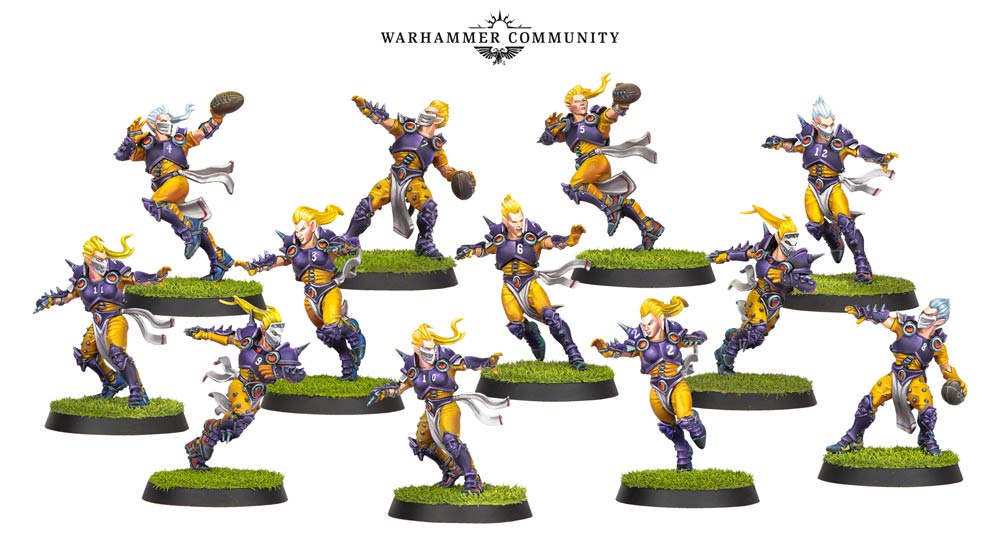 The Elven Union is getting a full plastic team – come take a look at the Elves United!
More teams from Blood Bowl are coming to the pitch from Games Workshop. We saw the Chaos Renegades on Friday and we also saw the Elven Union Team in all their glory.
via Warhammer Community
Just as the Elven Union team blends players from different Elven races, their armour incorporates design elements from a variety of sources – just as elegant as you'd expect with the High Elves, with some vicious-looking Dark Elf spikes and blades, too.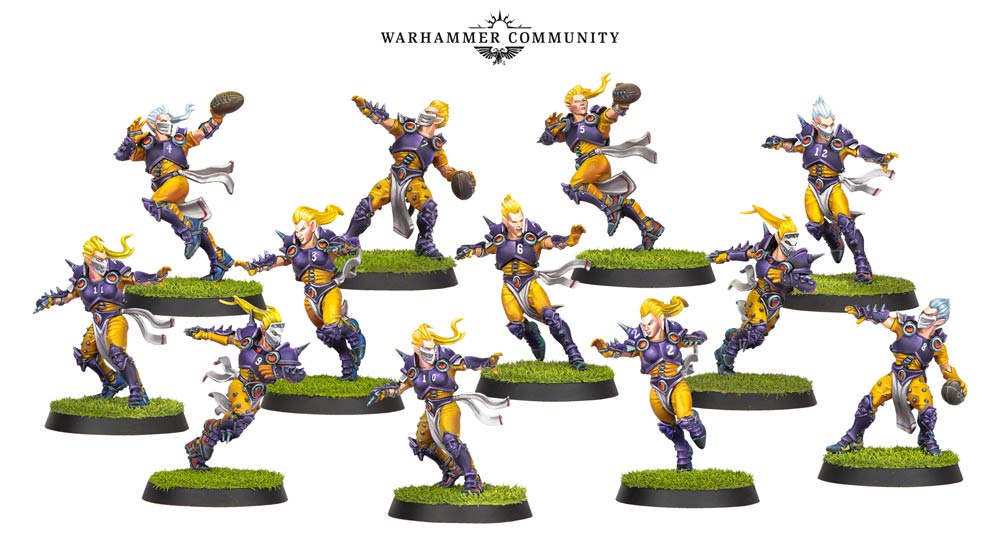 The Elves are a fast team and great for players who want to go for the big plays with Passing. The Team should be arriving very "soon" according to GW. However, if you want to get started with their rules, you can do that in the Blood Bowl supplement Death Zone: Season One right now!
Overall, I like the dynamic Sculpts of these Elves. They look more nimble and just seem to "flow" very naturally. Time to convince the BoLS crew that we need to start up that Staff League on the Twitch Stream…
One more team…I could use one more team for Blood Bowl, right?
Subscribe to our newsletter!
Get Tabletop, RPG & Pop Culture news delivered directly to your inbox.