Geekery: A Promising First Look at 'Good Omens'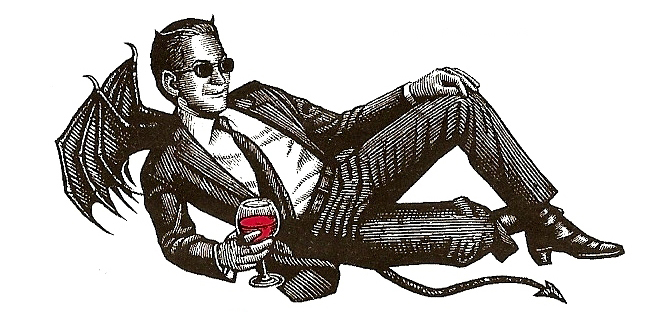 A demon and an angel try to fend off the apocalypse in this comedy from Neil Gaiman and Terry Pratchett.
The beloved novel has been turned into a radio drama for BBC Radio 4 featuring the voices of Mark Heap and Peter Serafinowicz. Now it's getting the small screen treatment with a 6 part series directed by Douglas Mackinnon (Doctor Who, Sherlock). Author Neil Gaiman will act as showrunner.
Commenting on the start of production, Gaiman says: "People have fallen in love with an angel and a demon in a book by Terry Pratchett and me, and they have been excited and nervous to see how they would appear on screen – and I was probably the most nervous and excited of all. This is a first look. Michael Sheen is the best and finest of bookseller angels, David Tennant the coolest and most delightful of demons. Together they are one hell of a double act (or do I mean one made in Heaven?)"
Filming started in London recently. Take a look at David Tennant as Crowley and Michael Sheen as Aziraphale…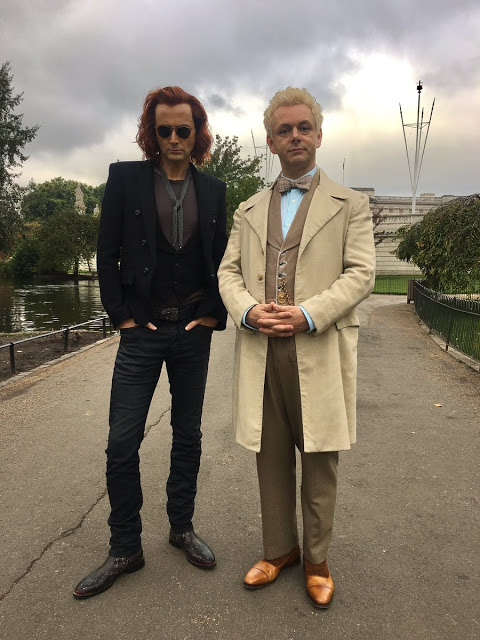 I'm really happy with this particular bit of casting. They both look awesome, and they both have the skillset to pull off their characters. The rest of the cast looks great, as well: Adria Arjona (Anathema Device), Nina Sosanya (Sister Mary Loquacious), Jack Whitehall (Newt), Michael McKean (Shadwell), Miranda Richardson (Madame Tracy), Ned Dennehy (Hastur) and Ariyon Bakare (Ligur). Curious to see who will play the four horsemen.
The show will be available on Amazon Prime Video in 2019, and will air on BBC Two after it's available on streaming.
I'm really looking forward to this. It's one of my favorite books, and the team so far looks brilliant.
Are you ready to fend off the Apocalypse?
Subscribe to our newsletter!
Get Tabletop, RPG & Pop Culture news delivered directly to your inbox.