Geekery: Beyond Skyline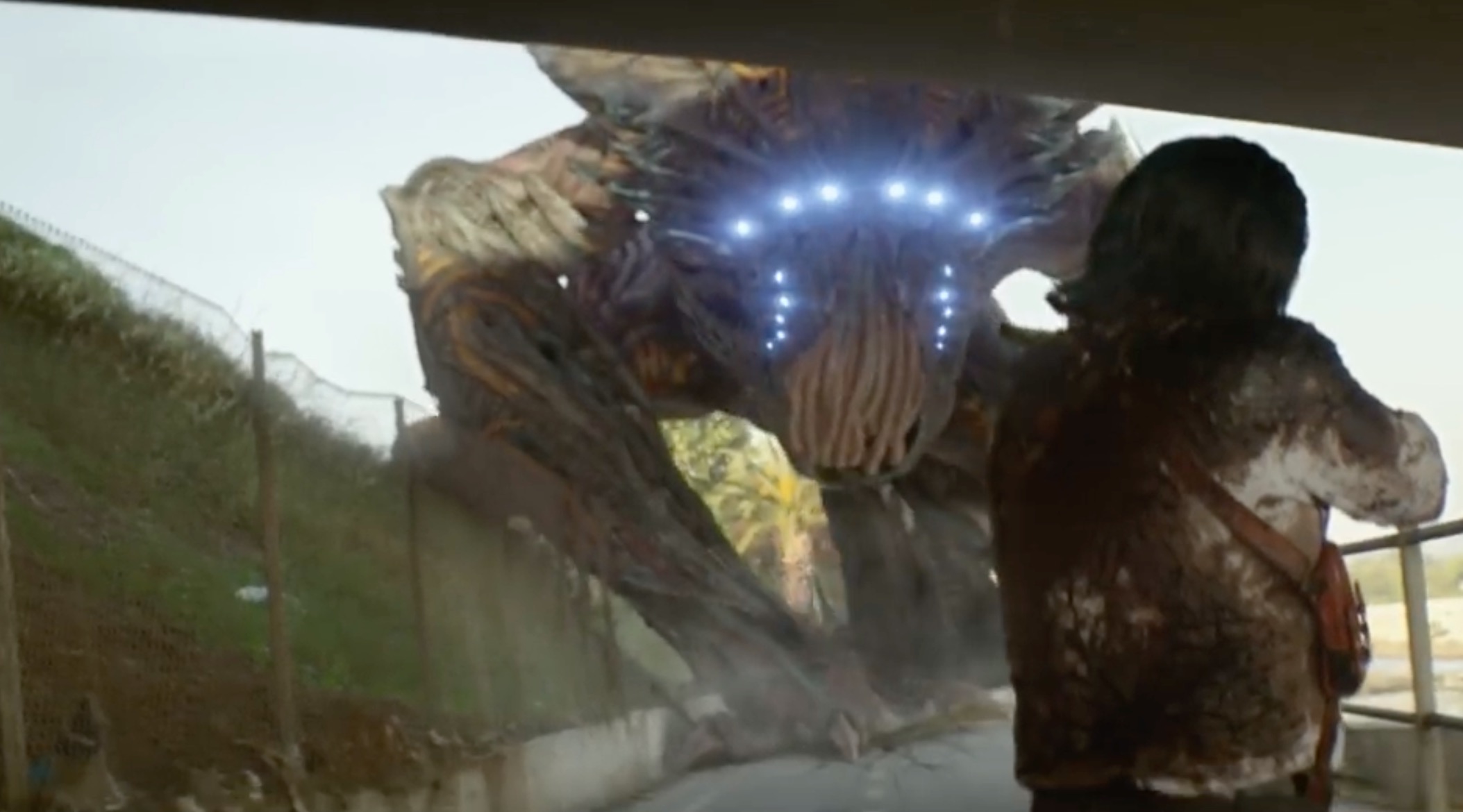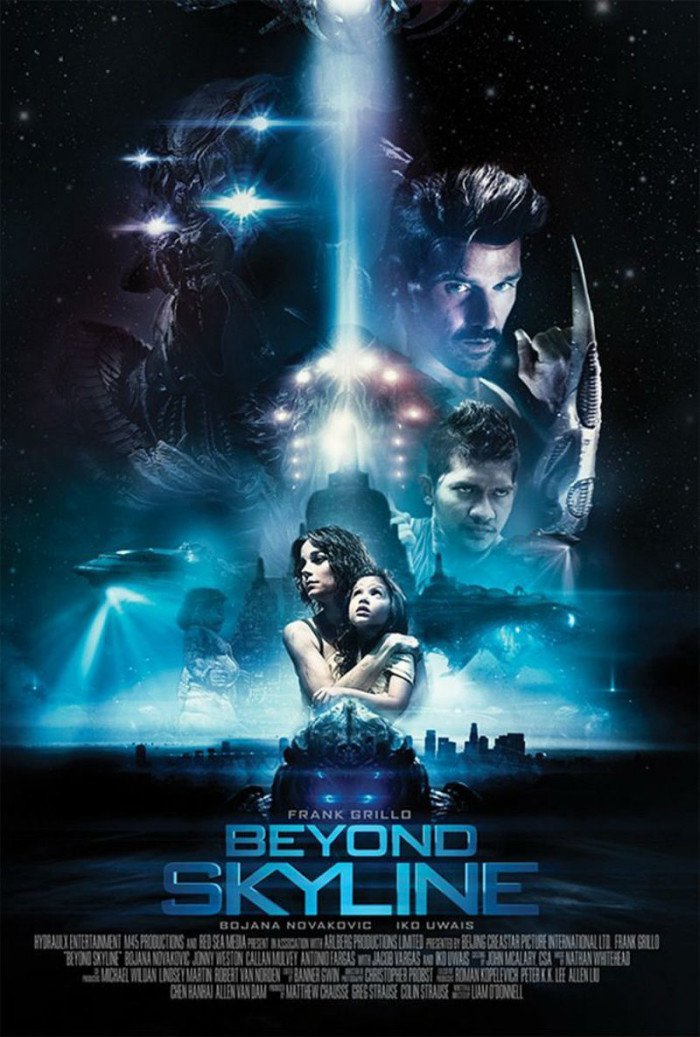 Aliens invade, a son is kidnapped, some people are stabbed. Come for the overcorrected blues, stay for the Iko Uwais.
Skyline is a 7 year old movie about a bunch of pasty-faced news reporters saying that we shouldn't contact aliens, because it would be bad. And in case you're fuzzy on the whole good/bad concept, it spends the next hour and forty minutes explaining to you what exactly that means. With a good deal of bright blue light (because we all know blue light means aliens) and that orchestral/industrial whommmm that signifies both a spike in tension and an alien monster.
https://youtu.be/qdOGJi5Sne4
The sequel, on the other hand, has Iko Uwais. And sure Frank Grillo gets top billing, but the only thing his character says is "I want my son back," so you can pretty much tell his entire story arc from beginning to end. He starts off with a son, he then loses him and wants him back. Then he gets his son back, using the power of paternal love and bullets to kill aliens.
Iko Uwais, on the other hand, is ready to show these aliens why The Raid and The Raid: Redemption are some of the best martial arts movies you'll see (and could probably just as easily be classified as a horror film), and has more human emotion, warmth, and motivation than anything in the previous film. Also, he is very good at killing aliens, and you should watch the trailer all the way to the end to see exactly what I mean.
Anyway, the movie travels to Indonesia, which is kind of exciting to see–and the film will be premiering at the Sitges Film Festival October 6th. And we'll no doubt see it in some fashion not long after.
Not to be confused with Cities Skylines, which is another beast entirely.