RPG: Robin Hood Swashes Buckles, Delivers Adventure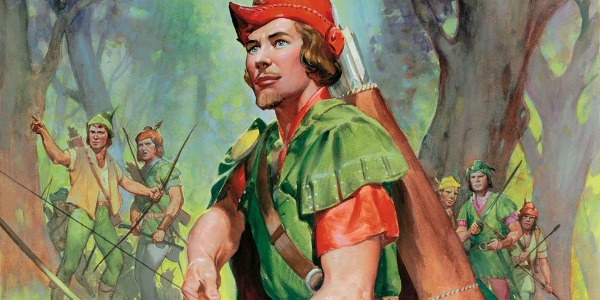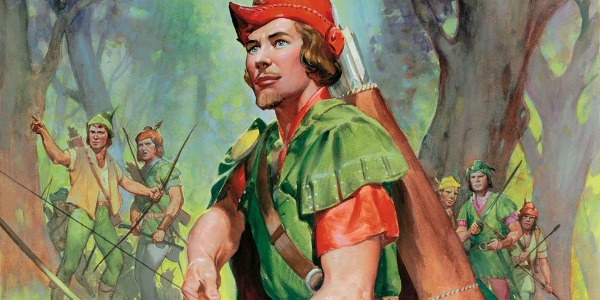 Adventure in Sherwood Forest, become a Merry Man.
One of the more classic heroic adventuring types comes to the tabletop with Hood: Swashbuckling Adventures in Sherwood. Produced by Fearlight Games and offered up through Paizo's store, Hood is a game of swashbuckling action and adventure. You'll recognize some rather classic sights when you look at this book. This is very clearly inspired by the Errol Flynn version of the Adventures of Robin Hood. He's right there on the cover, alongside Eugene Pallette in the foreground.
And it's harder to get more classic than that for an example of swashbuckling and derring-do. Which is the name of the game. Featuring a stunt/momentum system that allows for things like hitting your enemies with deer, vaulting through closing gates, and of course, interacting with a chandelier, this game promises to deliver everything except the honeyed tones of Claude Rains' voice.
via Paizo/Fearlight Games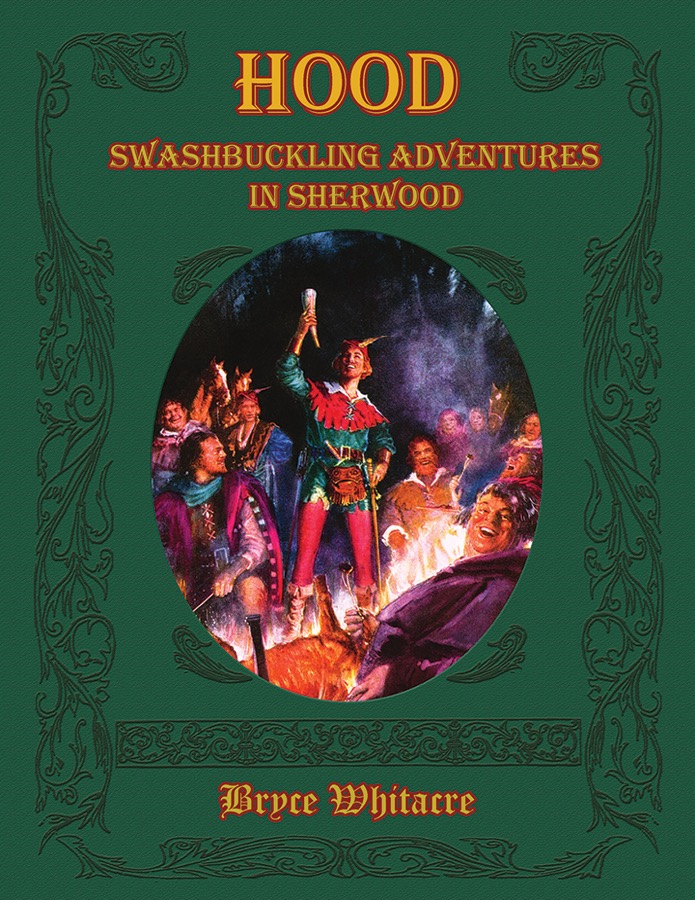 The small band of outlaws gather around the trysting tree, Prince John and the Sherriff of Nottingham are making life impossible for the villagers of Sherwood and Barnsdale. Only these outlaws can fight back and preserve the English way of life until good King Richard returns. Don the Lincoln green, grab your arrows, and join the Merry Men!
Hood is a roleplaying game that features:
A Swashbuckling Stunt system where you name each and every one of your attacks, defenses, and actions! Improving all 3 after every session.
A Story Pool system that works skills, professions, virtues, vices, traits, equipment, and stunts into each and every roll.
An Icon Die that features Robin, Marian, and the Sheriff of Nottingham.
Pluck and Swashbuckling Momentum rules to perform feats of Derring Do!
~"Rise and rise again until lambs become lions" –Robin Hood