Runewars: Maegan Cyndewin Unboxing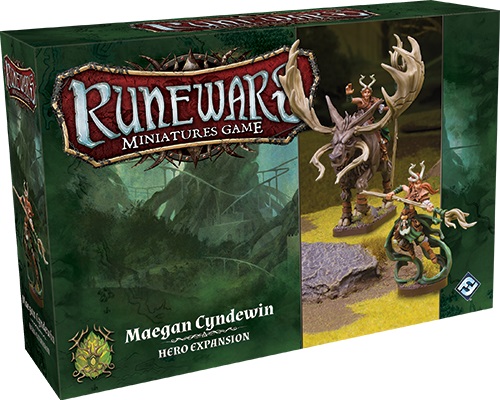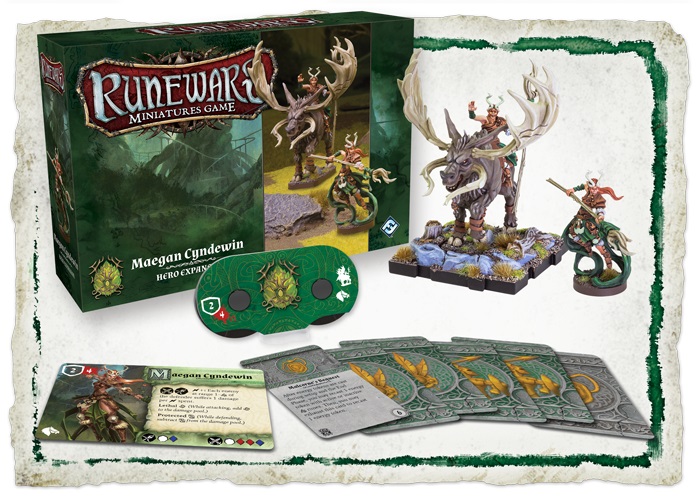 The Latari Elves have a new Hero on the way! Come take a look inside the new Maegan Cyndewin Expansion Pack!
We got a preview of Maegan Cyndewin earlier this week and now we're taking a deep dive into the Hero Expansion Pack from Fantasy Flight Games:
The Latari Elves recently got their full expansion box this past August and have been getting a steady set of releases ever since. FFG is really cranking out the support for the Runewars Miniatures Game without sacrificing the quality of the miniatures. The Maegan Cyndewin expansion adds a new hero which can be run as a mounted version or as an "upgrade" to an infantry unit. Both options are very effective on the tabletop. She can really add to your army by helping your infantry cause even more damage on the battlefield. Or you can run her solo and be a mobile ranged threat all game.
Modeling wise, this kit uses the same material that FFG has used for all the other miniatures in Runewars. It's a softer plastic that has some give to it, but still holds it's shape detail to a fair tabletop standard. If you do get a bit that is slightly warped, a short dip in some warm water and a bit of straightening should solve your issue.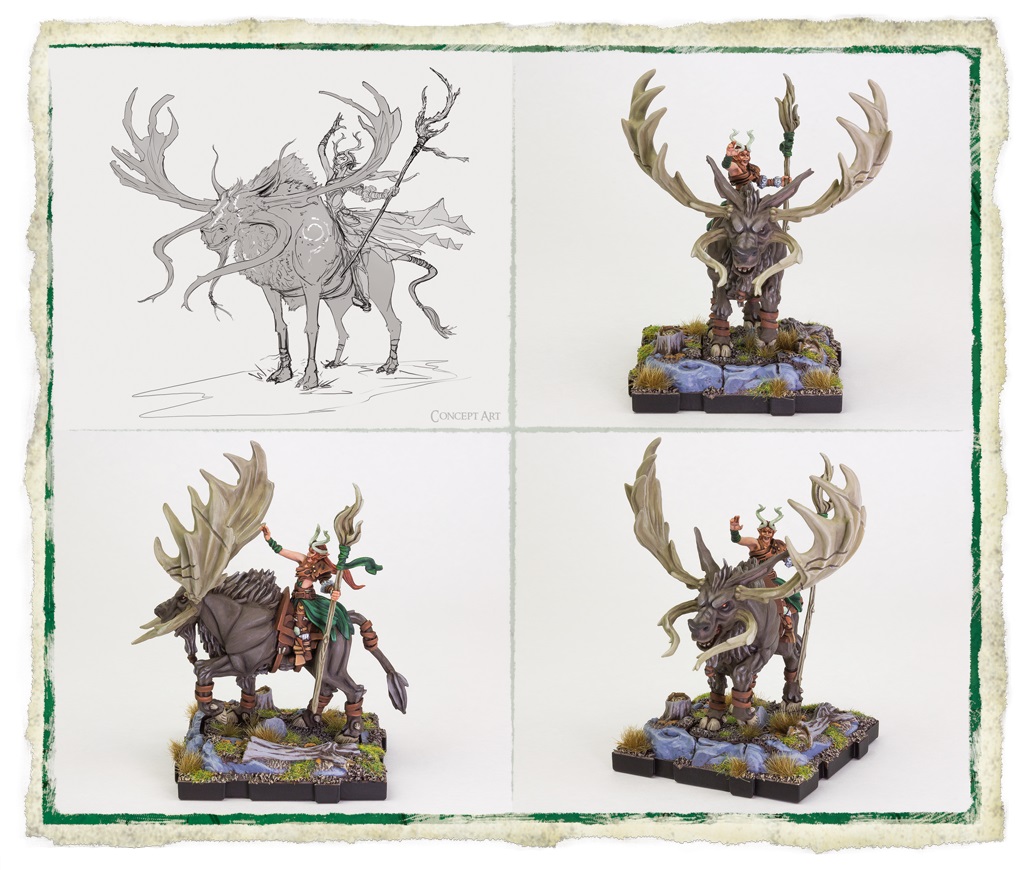 As far as assembly goes you should be able to put this one together in minutes thanks to FFG's "lock-and-key" style miniature assembly. All the bits either have a peg or a slot that only fits a particular peg. This does limit your modeling poses, but it makes assembly super easy. You don't even need glue in most cases. We still recommend using glue just so it stays together in the long run. As far as painting goes, we recommend a standard primer and just use your typical model painting techinques. Blocking out the different areas in the primary colors, giving it a wash and then some basic highlights will really make this model pop.
Overall, Maegan Cyndewin is a great addition to the Latari Elves army and a good model to boot! If you're looking for a way to add some firepower to your list or if you just want to rune a crazy moose in your army, then pick up this expansion when it comes out later this year.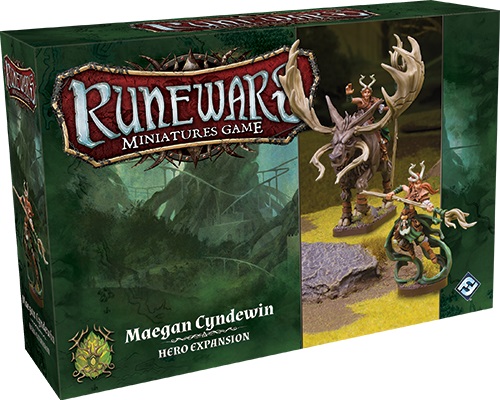 Ready your spells with the Maegan Cyndewin Hero Expansion for Runewars Miniatures Game!

Subscribe to our newsletter!

Get Tabletop, RPG & Pop Culture news delivered directly to your inbox.

Compatible with the Latari Elves faction, the Maegan Cyndewin Hero Expansion comes with one cavalry plastic figure, an infantry plastic figure, as well as new terrain, objective, and deployment cards. Six new upgrade cards allow you to customize your Latari army as Lady Cyndewin leads them into battle!
It's Moose and Not-Moose!