40k Deep Thought: Smite May Be Too Strong – FTN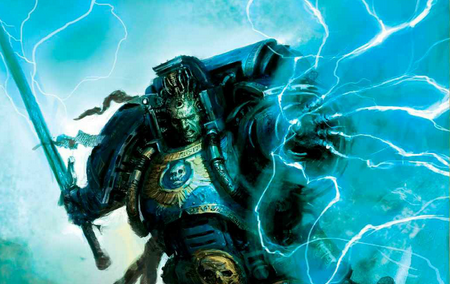 We're talking Astra Militarum Relics, going over the new psychic powers andsome possible  'fixes' for Smite in Matched Play.
We pick up where we left off with the Astra Militarum coverage this week by discussing a couple of interesting Relics and going over the new psychic powers. In the middle of the show we chat with Pat from the Table of Ultimate Gaming and in part 3 we discuss a couple of potential 'fixes' for Smite in Matched Play.
There is a TON of information in this book and it's truly a list maker's paradise with countless options of good, effective, and cool looking units.
Hey guys,
I hope you caught my short video on Youtube where I talk about the new Hellhound variants.
In this episode we chat about two of the new and very powerful Relics in the IG dex.  Both of these have the potential to get inside your opponents head.  This is important because it won't take much to put them on tilt while you're raining rockets on them from range.  Speaking of range… we will have a show soon to talk about how assault can work, ha.
We talk about a few upcoming events in the last part of the year and go into more detail about the Friday Night Events happening at our event Warzone: Atlanta.
Subscribe to our newsletter!
Get Tabletop, RPG & Pop Culture news delivered directly to your inbox.
Before the hobby segment we talk about the point disassociation between the models casting Smite and how powerful Smite is.  While we don't 'solve' the problem we do wish-list a bit about how we could consider fixing it.  The Smite talk starts around 1 hour and 10 mins in.
It is easy to look at the Malefic Lord as an abusive unit.  Its cheap to buy with points and its a cheap model to cobble together for use on the table.  There are no modeling 'standards' to adhere to for this guy other than the Forge World Renegade psyker.  I faced a list with with 8 of these guys, Belakor, Magnus the Red and a Renegade knight.  Let's not talk about the Changeling and 100 Brimstone horrors that were also in the list but it does help me set up my main point.  There is a disassociation between points and and the psyker ability.  We speak to that a little bit on the show and propose another solution that has nothing to do with point changing.  Again, it starts at around the hour and 10 min mark but hopefully you take a listen to the whole show.
We spend some time with Pat from the Table of Ultimate Gaming and see how their KickStarter went and discuss how people can still take advantage of the campaign price breaks.
The Finishing Moves segment is sponsored by Frontline Gaming. Their new mats are now hot off the presses and getting ready to be shipped. Please check them out, even if you already have a game mat. Their new styles are very impressive. If you haven't already get your tickets NOW for the mega Las Vegas Open.
We talk about Batch Painting this week. Assembly line style specifically. This technique can really shorten your time to table if you plan it out right. We talk about a few things that work for us.
FTN mostly focuses on Warhammer 40k, but again you will see in the first few episodes we take a severe deep dive into nerdom. These have been a blast to record and I hope they help pass the time for you.

Credits:
Paul Murphy – Host
@warmaster_tpm
Panelist:
Justin Troop – troopsmash
Christopher Morgan – captain morgan
Andrew Whittaker
Horton Doughton
Ricky Addington