Tabletop Podcast Review: October 15th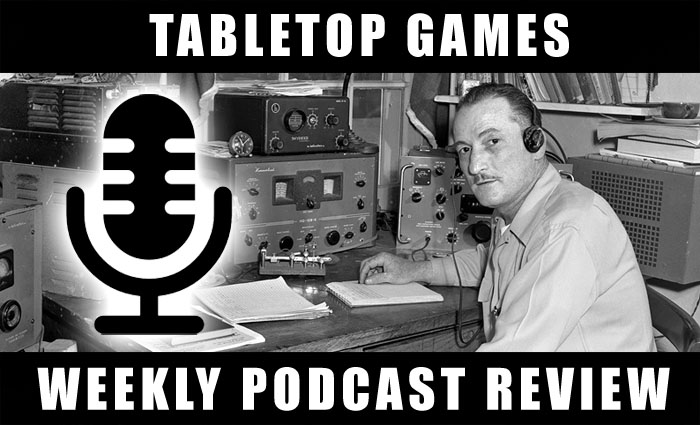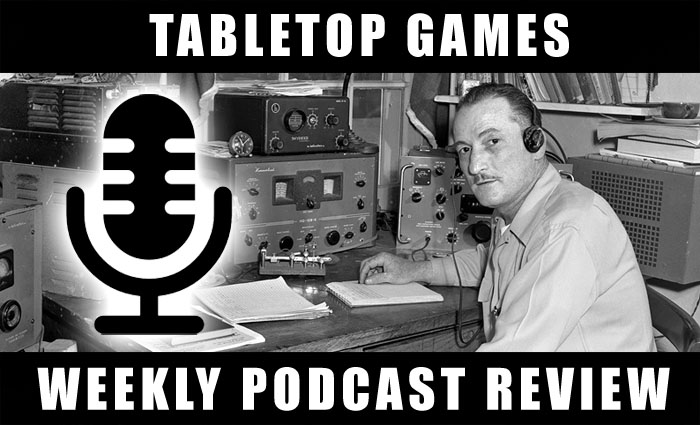 Adam here for another week of tabletop podcast reviews! Campaigns, Death Guard, and more Astra Militarum are the topics for this week!
Hey all, Adam here, from TFG Radio, for this week's reviews!  This week we see a look at Astra Militarum, Firestorm, London Grand Tournament and more! So let's get on with the reviews!
Scuby & Wells Episode 32 – This episode they talk with Rob Symes, formally of Warhammer TV. It is a very candid talk about his time at Games Workshop, working on Warhammer Live, his reason for leaving, and what he is up to now. If you are a fan of Warhammer Live, a fan of Rob, or just want to know what it's like to work for GW, other than in a store, download this episode.
Exploding Dice Episode 7 – With the recent sale of the Spartan Games line of product to Warcradle Studios, the guys sit down and talk with Stuart from Warcradle Studios. They talk about the situation with the sale, how Kickstarter backers are affected, and the status of each game with a look to the future. If you play any of the game systems, or are still interested in playing them, give this a listen.
Gargagehammer Episode 178 – This episode actually features a little 40K talk but once past that they delve into the new Firestorm supplement. They go into both the game rules and the actual background of this new supplement. As always its a good deep dive into the new campaign system. There is also a bit of talk about  how the rules intereact with the main game if used in a matched play event. If you're not sure about getting it for your group, give this a listen and decide for yourself.
Both TFG Radio Bonus Episode 2 and Combatphase Episode 216 feature an interview with Zach Becker, organizer of the London Grand Tournament. If you are interested in organizing a grand tournament, in the case of Combatphase, or want to hear about being a playtester for Games Workshop, in the case of TFG Radio, then give these a listen.
Signals from the Frontline – Good show for ITC and GW news.
Age of Sigmar Daily – Good podcast for new, tips, and helpful hints for Age of Sigmar
Also Out This Week.
Chain Attack S2 Episode 69 (Warmachine)
Chapter Tactics Episode 42 (40K)
Chasing the Dragonfather Episode 9 (Warmachine)
Subscribe to our newsletter!
Get Tabletop, RPG & Pop Culture news delivered directly to your inbox.
Crippled System Episode 215 (Warmachine)
Dark Guidance Episode 28 (Warmachine)
Eye of Horus Episode 110 (30K)
Forge the Narrative Episode 210 (40K)
Fully Boosted Episode 57 (Warmachine)
Inches and Cubes Episode 22 (Hobby)
Long War Episode 122 (40K)
Masters of the Forge Episode 103 (40K)
Mayacast Episode 153 (Infinity)
Mynock Squadron Episode 89 (X-Wing)
ngc40K Episode 33 (40K)
Ohiohammer Prime (9th Age)
Party Foul Episode 23 (Warmachine)
Radio Free Isstvan Episode 74 (30K)
Reanimation Protocol Episode 0 (40K)
Triumvirate Episode 6 (40K)
Veteran Gamer Reenlisted Episode 12 (40K)
As always, check out our blog, at TFG Radio, and give the podcast a listen. We talk 40K mainly but delve into other game systems. This week we have on Zach Becker, organizer of the London Grand Tournament. We talk about his work on the largest grand tournament in the UK, and what its like to playtest for Games Workshop!
Have a different opinion? Post in the comments below or email me at [email protected] and let me know!