Tabletop Spotlight: Scott Pilgrim's Precious Little Card Game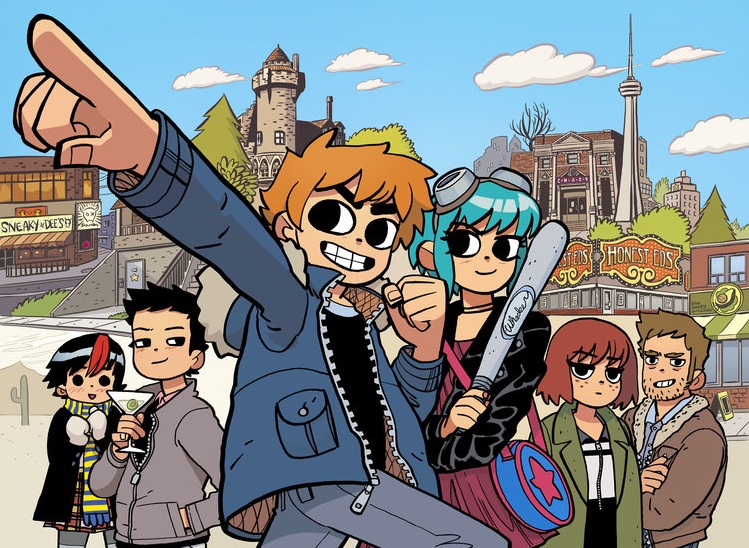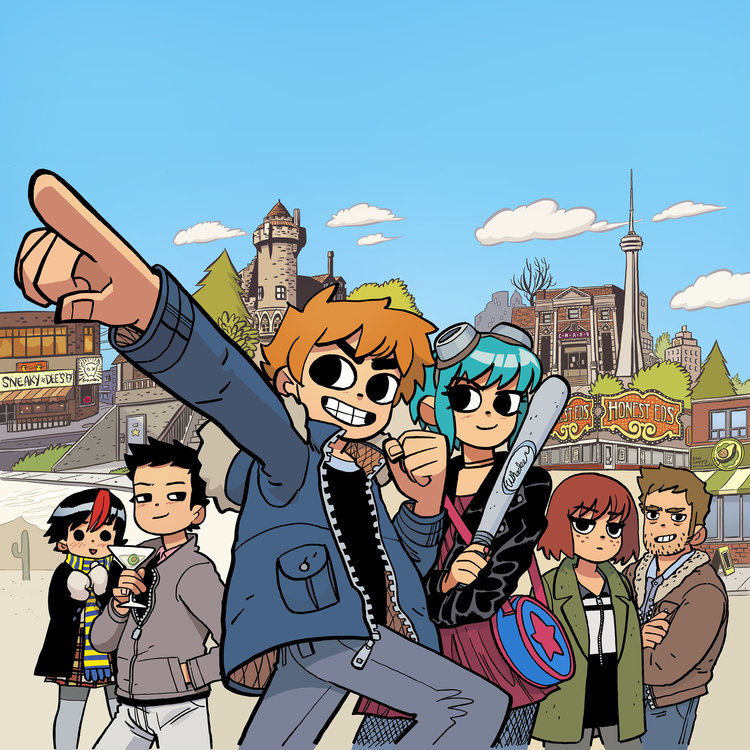 Scott Pilgrim is back with a new Deckbuilding game that challenges you to take on the world!
Dragon's Lair Comics & Fantasy is known around these parts for their devotion to all things geeky. Games, books, comics, miniatures…you get the idea! And sometimes those worlds cross the streams and pump out something completely new and different. Much like Scott Pilgrim's Precious Little Card Game:
At it's core, Scott Pilgrim's Precious Little Card Game is a deckbuildign game for 1-4 players. You assume the role of 1 of the 6 fan-favorite characters, each with their own unique starting decks. Players then take on different challenges. Using the unique double-sided cards, players have to choose how best to defeat these challenges – either with "life skills" cards or by going with the trusted option of video-game violence! In the end you've got to defeat the Evil Exes who are all different and determine how many points are needed to win the game.
This game is mechanically rock-solid. The way the cards interact and the deckbuilding options really come together to help create a fun experience. You can really get into the deck construction aspect of the game. The challenges also present a pretty diverse set of obstacles to overcome and due to the random nature of things, will provide you with a different game every time.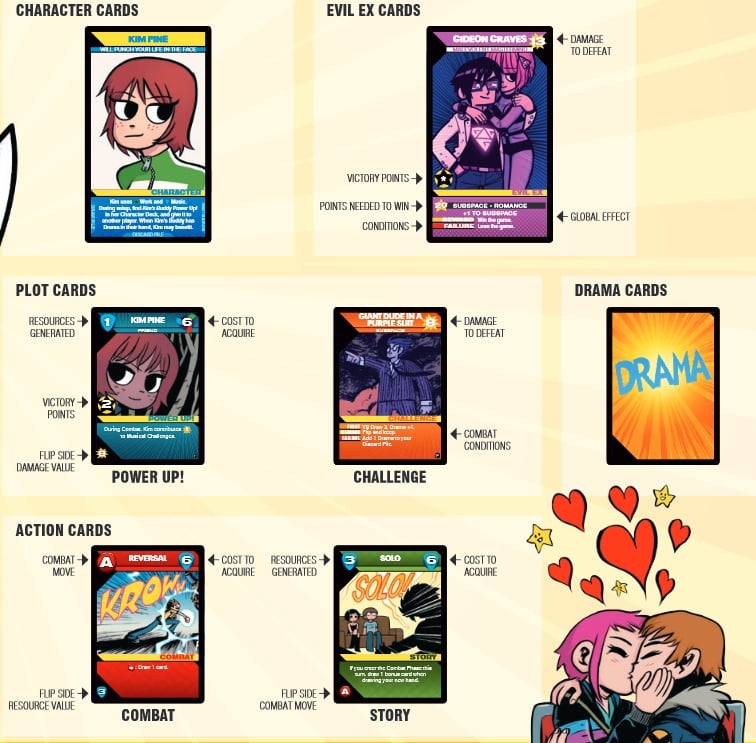 Production wise this game also looks really good. It has the same art from the Scott Pilgrim comics and if you're a fan of the series you'll get a kick out this game. There are 222 Double Sided Cards which means there are 444 cards worth in the set! If you're curious about Scott Pilgrim's Precious Little Card Game then read up on the rules HERE. Scott Pilgrim PLCG is out in stores now!
Scott Pilgrim's Precious Little Card Game is a deckbuilding game that challenges you to grow up and prepare for your finest hour. Players assume the roles of their favorite characters in the Scott Pilgrim universe, each of whom comes with a unique starting deck. Innovative double-sided cards let you decide whether to solve your problems with hard work and empathy, or whether to embrace the unpredictable world of gratuitous video game violence.
Chicken isn't vegan!?
Subscribe to our newsletter!
Get Tabletop, RPG & Pop Culture news delivered directly to your inbox.