FFG: L5R – Tears of Amaterasu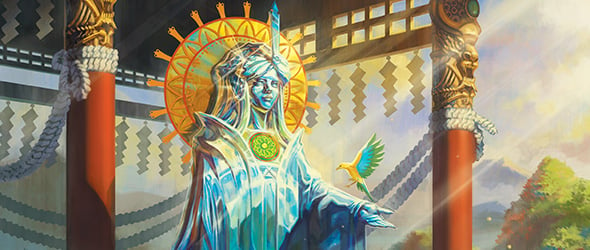 L5R's first Dynasty Pack is available. Like cherry blossoms in spring, so fall the Tears of Amaterasu.

That's right, the first Dynasty Pack in the Imperial Cycle expansion for the L5R Living Card Game is here. The Tears of Amaterasu marks the start of the next chapter of the Imperial Cycle. It's chock full of interesting new cards that offer a breadth of options.
What I really like about the cards we've been seeping for this set is the story they bring to a deck. Of course, this is to be expected for an LCG, but this batch in particular feels like it's got a strong narrative theoughline. Take the Goblin Sneak for instance.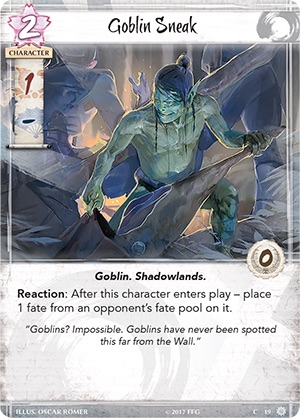 With its neutrality representing the omnipresent threat of creatures from the Shadow lands, it hammers home the idea that darkness is closing on the Emerald Empire. Plus, these sneaks give you an extra bonus as they enter the field, enabling you to control the flow of resources, and thus tempo.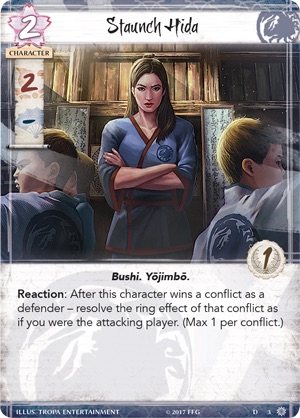 Of course there's also Staunch Hida which let's you gain the benefit of being the attacker while still on the defensive. Save this for when you need that elemental ring effect and you'll catch your opponent off guard.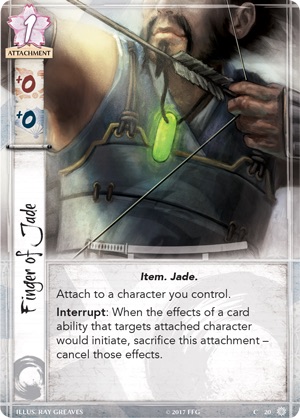 Finally, consider the Finger of Jade, which can fight off an opponent's removal abilities, absorbing one hit before being broken. The Imperial Cycle is full of subtleties like this, that really expand on the game in a lot of interesting ways. Control is perhaps the most improved upon style from what we've seen–so get ready for subtle machinations.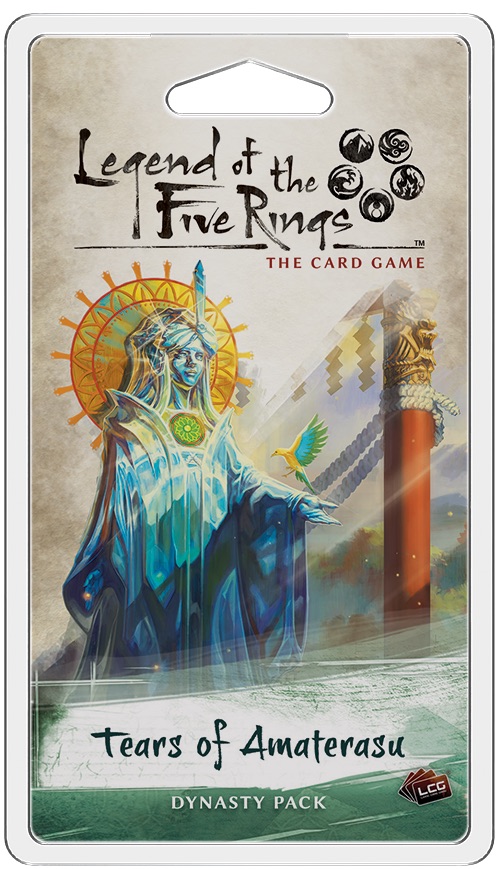 Expand your Legend of the Five Rings: The Card Game collection with Tears of Amaterasu, the first Dynasty Pack of the Imperial Cycle! As the first Dynasty Pack in Legend of the Five Rings: The Card Game, Tears of Amaterasu features three copies of twenty new cards and expands on the theme found in the Core Set of the game. Offering new tools for all seven clans as well as new neutral cards to supplement any deck, Tears of Amaterasu is the perfect next step for Legend of the Five Rings: The Card Game.

Subscribe to our newsletter!

Get Tabletop, RPG & Pop Culture news delivered directly to your inbox.
Honor may be stronger than steel, but a sharp wit cuts deeper than honor ever did.