Privateer: "Pinsider" November 7th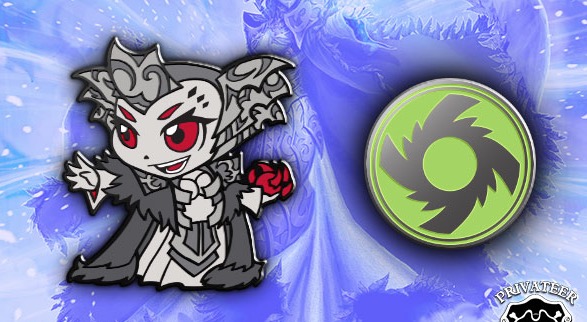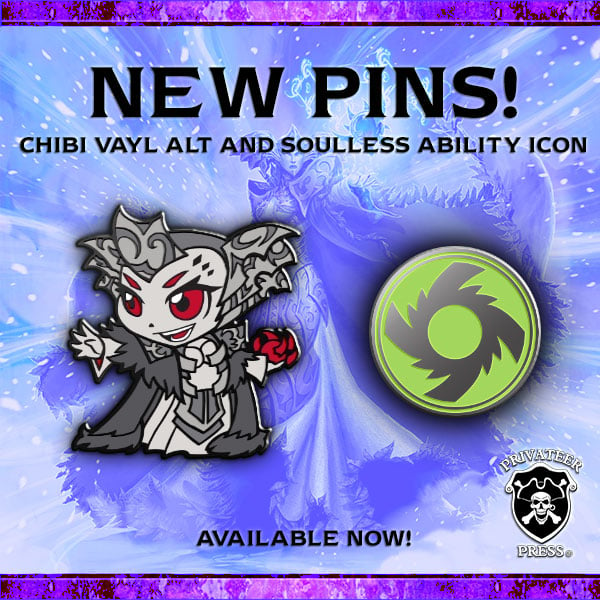 To the Point: New Pins! With WARMACHINE Weekend concluded, we have two new pins to add to your collection!
…and unless you were in St. Louis for the event where they premiered, you'll want to get these now before the last of them are gone.
Chibi Vayl is an alternate color scheme of the long-out-of-print pin we released in the summer of 2014. She's been sold out forever, but her fans are legion, so we decided it was time to consult the vaults and bring her back. We've done a very limited run of this pin, however, to ensure the original retains its collectability.
As we've done with the WARMACHINE Weekend folks for the last few years, we also synched up a brand-new pin with their T-shirts for the event, so now we have a Soulless Ability Icon pin that debuted this weekend!
And while many of the Ability Icon pins are sold out, you can still find a few on our store, including the 'Jack Marshal pin that's nearly sold out as well. We have less than 50 of these still in stock, so if you're adding to your collection, now's the time!
~Ok, who's a giant Warmachine pin collector? Be honest…