Unboxing Mantic's Star Saga

We've got a copy of Mantic's new Sci-Fi RPG Adventure game: Star Saga!
Mantic's Dungeon Saga is a fun game set in their own Fantasy Adventure universe of Mantica. It was well received and was a great launching point for players who wanted to play a lighter game than say a massive tabletop battle. Well, Mantic is taking that same formula and applying it to their Sci-Fi franchise with Star Saga:
In Star Saga, up to 5 players take control of the Heroes of the story and battle against the "Nexus" – who can either be player controlled or run with the AI rules that are included. The Heroes are there to explore the linked scenarios in a story that covers the events involving Mad Scientists, deadly mercs, and some devious intertwined plots.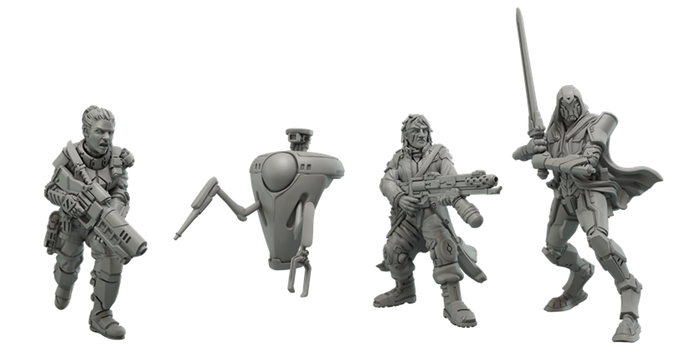 If you're a fan of adventure games with RPG-Lite rules this game is totally up your alley. Mantic could totally create more and more expansions for this game with new stories, tiles, heroes and villains – it's pretty open ended in a lot of ways. I hate to make the comparison, but it's harkens back to my days of play Hero Quest – which is a good thing. The mechanics are pretty simple and the materials are cool. I really liked the plastic doors and accessories which were a nice surprise. Oh and don't even get me started about the rest of the miniatures! They are taken straight of the Mantic Universe in terms of scale. I don't know if there are rules for them in Warpath, but I think they would make really cool squad-leader or character models, too.
Overall, if you liked the fantasy-adventure of Dungeon Saga, I think you'll enjoy Star Saga as well. It's perfect for playing with younger gamers who might not be ready for the full scale tabletop wargaming experience but want to play with the miniatures. It's also great for folks who are limited on game time as each of the story missions can be completed in 30-45 minutes. With the different characters and many scenarios, you'll get hours of play time with this one. Star Saga isn't out just yet, but we'll be keeping an eye out for it when it does hit shelves. In the meantime, you can sign up for more info at Mantic's Website: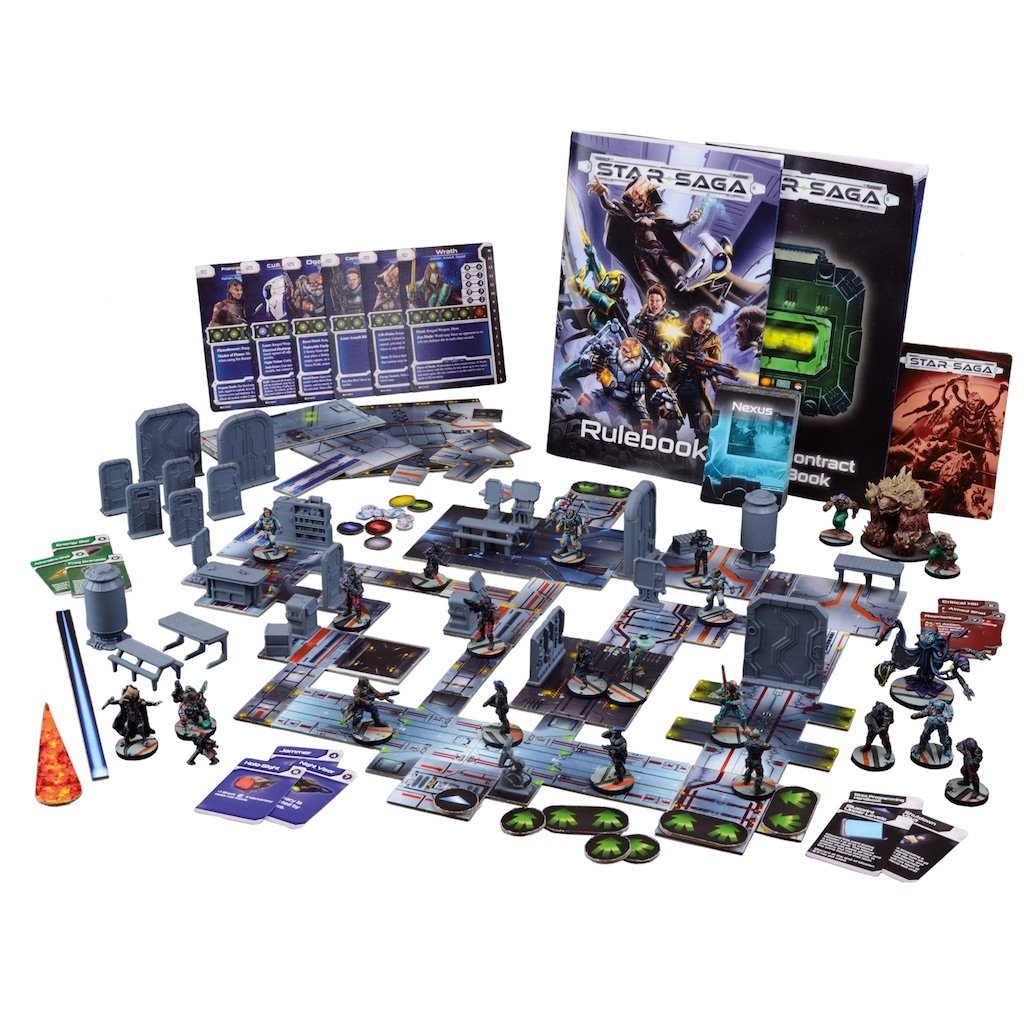 Welcome to Star Saga, a game of high adventure in a futuristic world of space travel, advanced technology, and myriad alien races. Choose your character and take to the table-top to defeat evil scientists, merciless Marines, and devious puzzles. As the story takes unexpected twists and turns you'll be forced to make difficult decisions to stay alive.

The game allows for up to five players, pitting the intrepid Mercenaries against the scheming Nexus player. The game can also be played co-operatively or even solo. Play a single game in just 30 minutes, or combine the immersive scenarios with innovative new campaign rules for hours of gameplay.

This box contains everything you need to get right into the action, including fully-assembled, highly-detailed coloured plastic miniatures, beautifully designed floor tiles, learn-as-you-play rules, dice, tokens, and all the scenery you need to bring your board to life!

Subscribe to our newsletter!

Get Tabletop, RPG & Pop Culture news delivered directly to your inbox.

When the fate of the universe hangs in the balance, which part will you play in the epic Star Saga?
It's a Quest in the Stars!