FFG: LoTR Goes Digital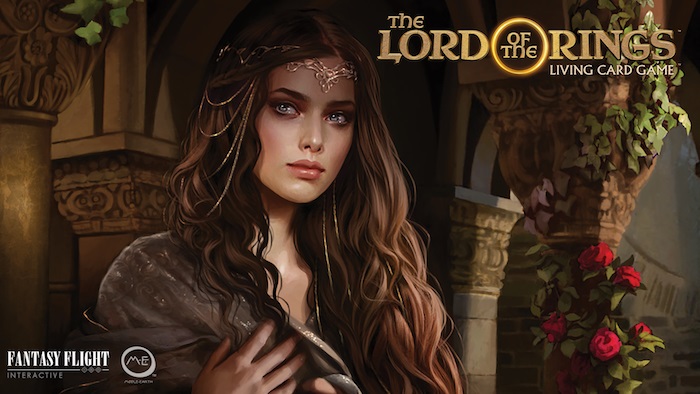 Fantasy Flight Games takes their popular Lord of the Rings LCG to the digital era!
Good news for all you Lord of the Rings Fans, coming in 2018 from FFG (& and their new Fantasy Flight Interactive Studio) a new way to play the LoTR: LCG will be at your finger tips! Middle-earth is getting a cool looking new digital Living Card Game!
via FFG
Fantasy Flight Interactive is adapting this game into a new format as a digital game—The Lord of the Rings Living Card Game. The physical game will continue to exist alongside the new digital game, offering fans multiple formats to enjoy and more ways to interact with the universe and the game, no matter where you are.
Not only will FFG continue to support the physical version, the digital version will be getting some enhancements that can only be achieved on a digital platform. Graphical improvements like "stunning visuals and detailed backgrounds" will be included. Scenery changes as the players progress on their quests. And perhaps most importantly, the AI of the digital version has been improved as well.

Players will no longer need to manage the encounter deck or the "book-keeping" within the scenario. Not only will the AI handle all of that but it will also play more like a "thinking" opponent by playing minions directly and attacking your party. Ideally, this will be a more engaging and immersive experience because all of the token tracking will be handled by the game.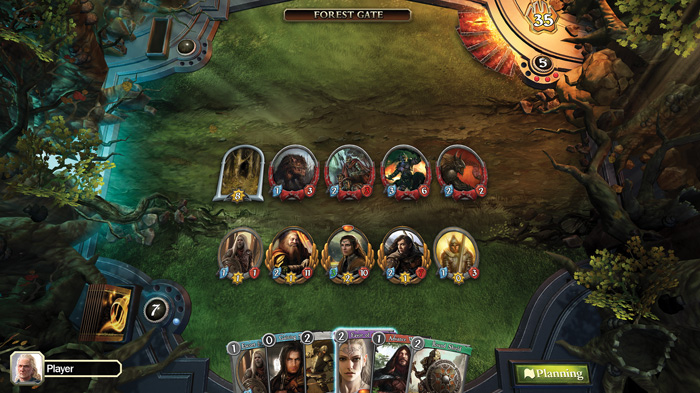 Aside from the new digital way to play the game, this will game will mirror the card game version in another way: the game's "card economy." This is a Living Card Game which means that as player purchase packs they aren't getting random cards. Each pack has a set of cards that will unlock more options for the player deck and more adventures to play. Players will know exactly what they are getting when they make purchases!
Subscribe to our newsletter!
Get Tabletop, RPG & Pop Culture news delivered directly to your inbox.
If you're curious about this game and want to know more about some of the design choices like deckbuilding changes or the mechanics of gameplay, FFG has an interview with Game Designer Caleb Grace HERE. It's a good read that fans of the game should check out.
But just to recap:
Coming in 2018
"The physical game will continue to exist alongside the new digital game"
Uses the LCG model – no "random" card packs to purchase
Improved visuals
New AI for enemies and book-keeping
New Deckbuilding restrictions
Personally, that all sounds pretty great to me. I enjoyed the games of LoTR: LCG I've played but never invested in it very heavily (I went with Netrunner: LCG and have swapped over to Arkham Horror: LCG). I was fortunate in that a couple of my friends went in pretty deep and had plenty of cards to build decks with. But this new digital version looks like it might be worth checking out.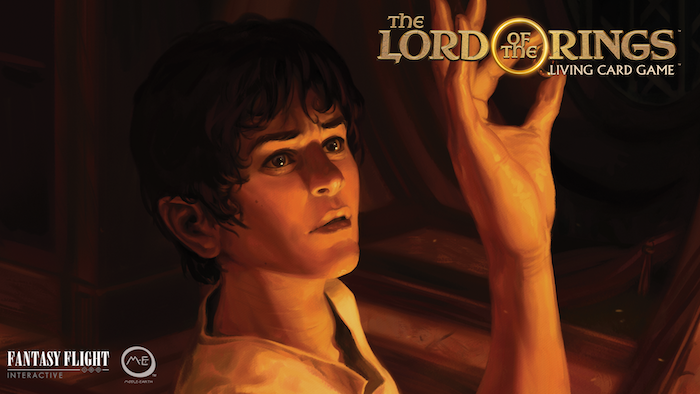 If you enjoyed the mechanics of the game (like me) but just never made the jump to full on collector, I'd say keep an eye out for this one when it launches in 2018 – I know I will!
Their taking the Hobbits to…Silicon Valley?