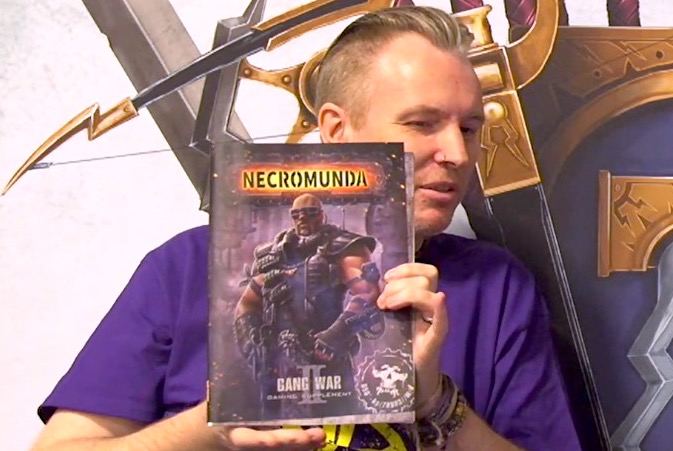 Come take a look at the next expansion book for Necromunda – Gangwar2
This week GW's Andy Hoare showed off a bunch of pages from the upcoming Necromunda Expansnion book – Hivewar2.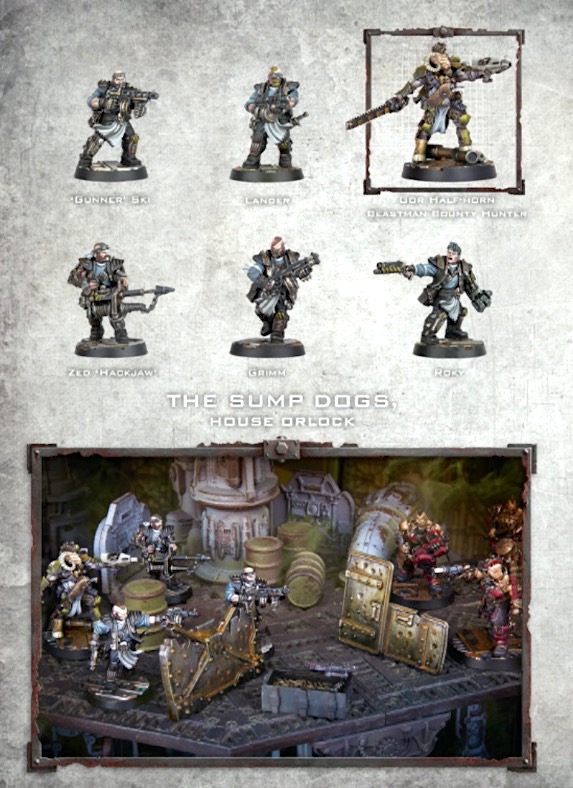 The Sump dogs, famed gang from House Orlock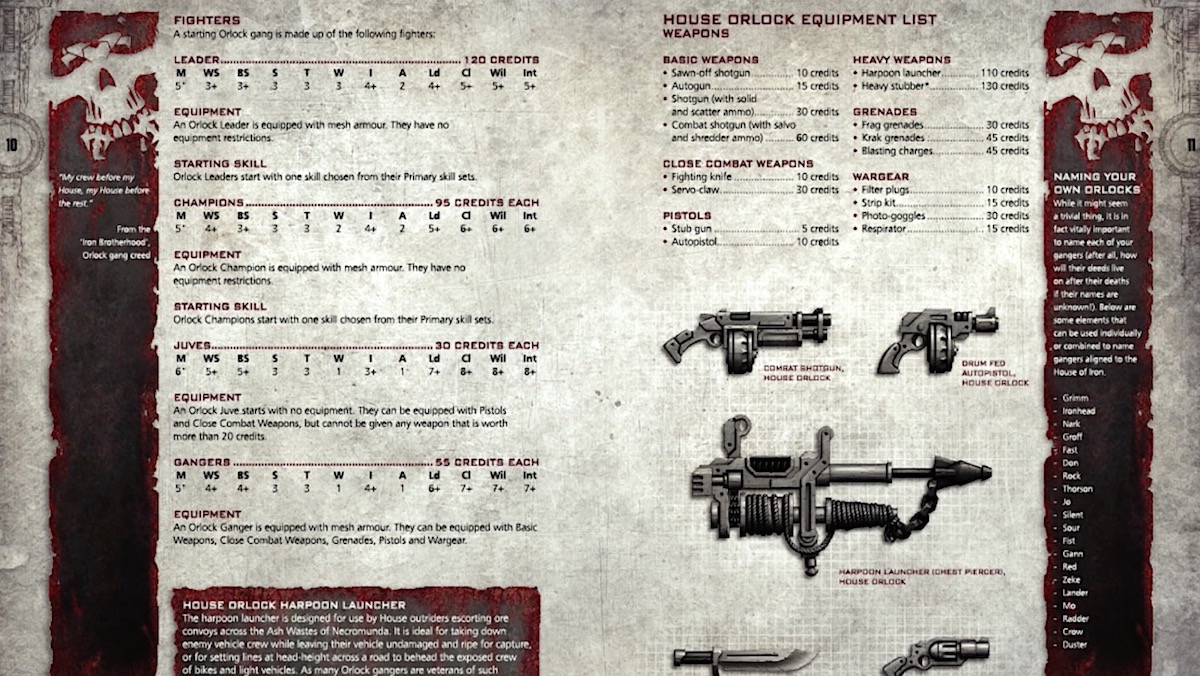 Note the House Orlock special – the Harpoon Launcher.  Just a bit of Mad Max inspiration there…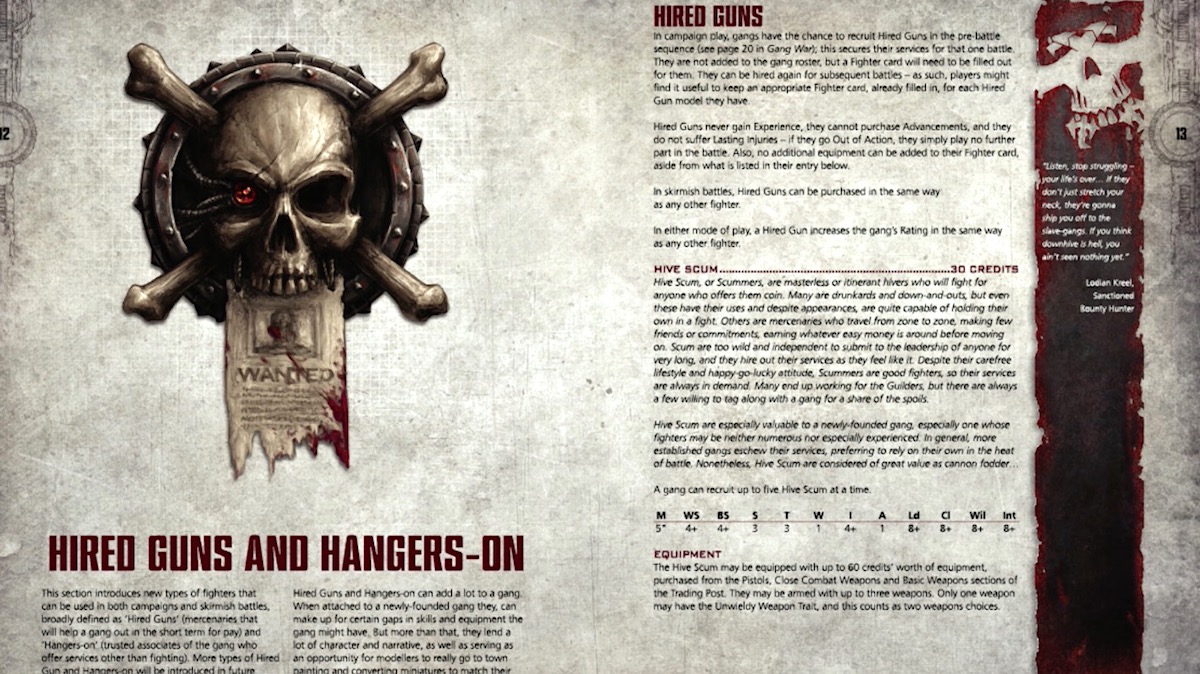 Hired Guns and Hangers On provide new models to help your gang out when you're in a tight spot.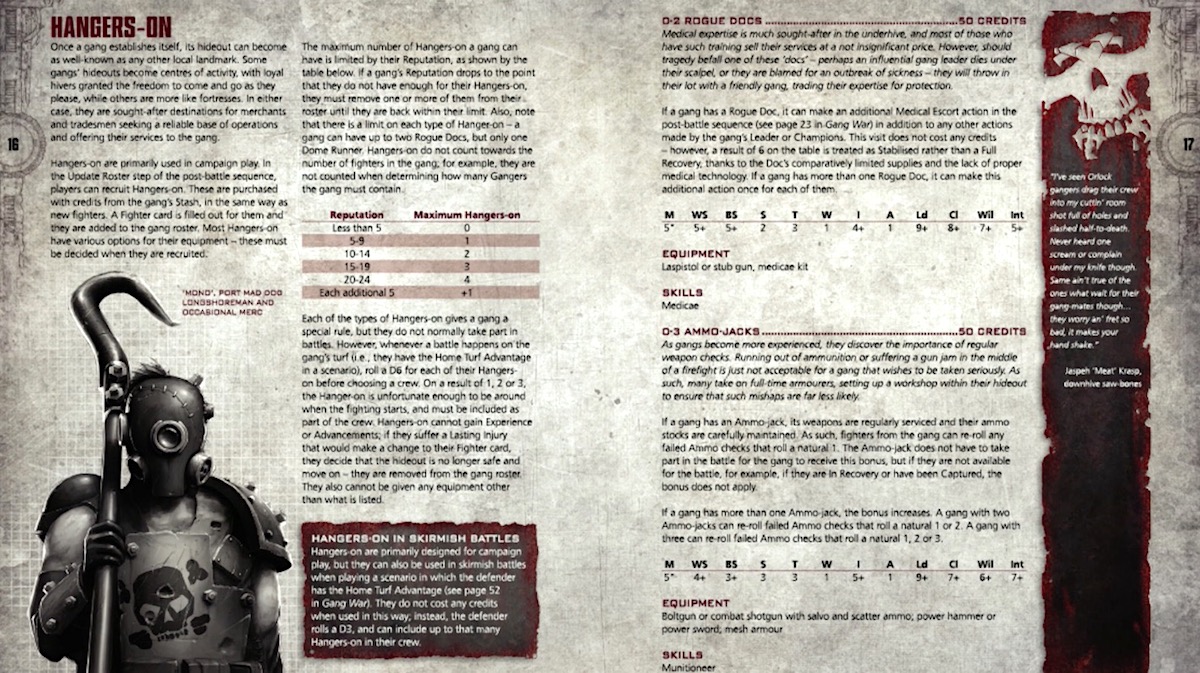 Doctors or more bullets? Decisions, decisions…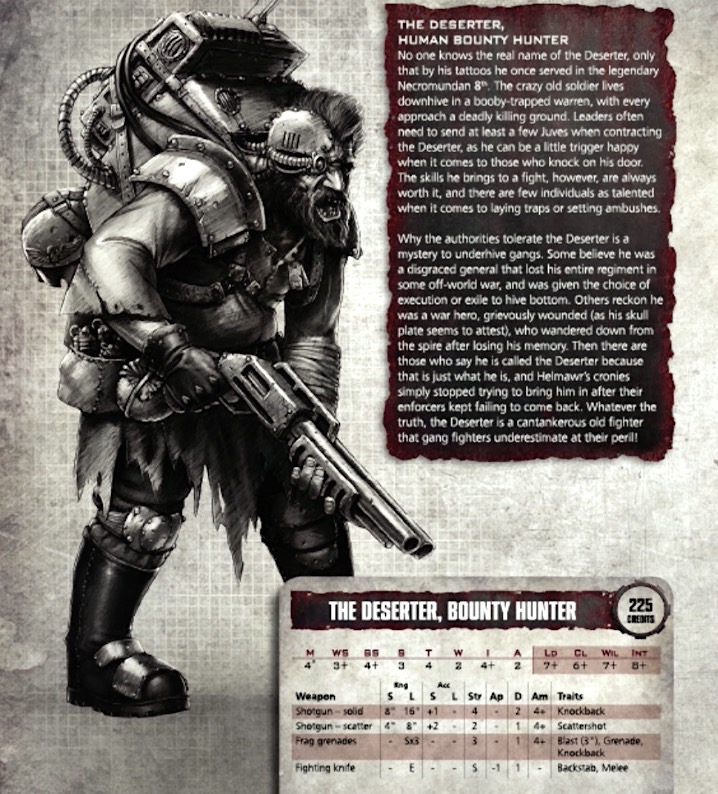 Just the kind of trouble you want on your side.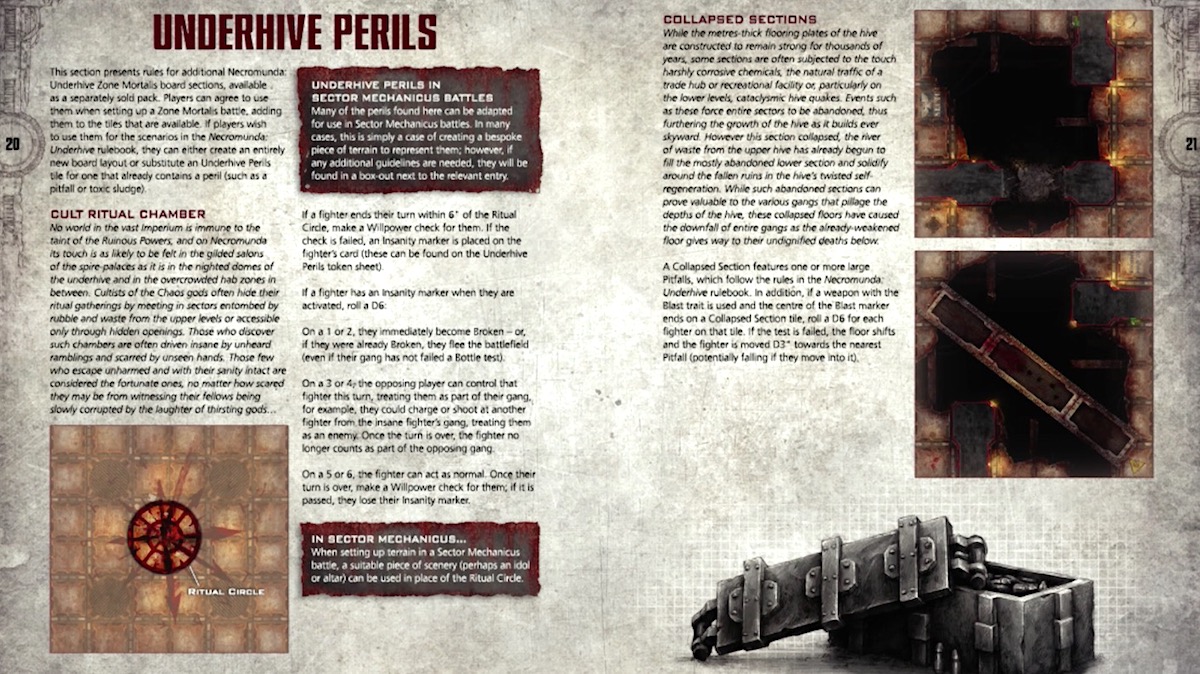 Gangwar 2 features new board tiles and terrain features.  Look for it in very early 2018.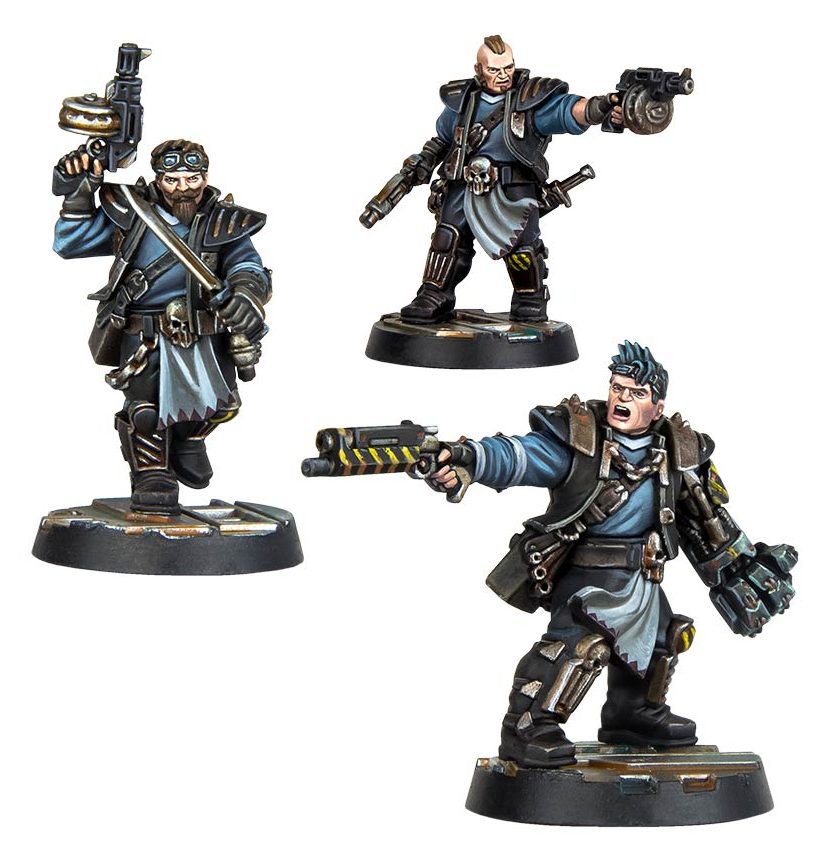 ~ Who's excited about House Orlock?