Tabletop Spotlight: Azul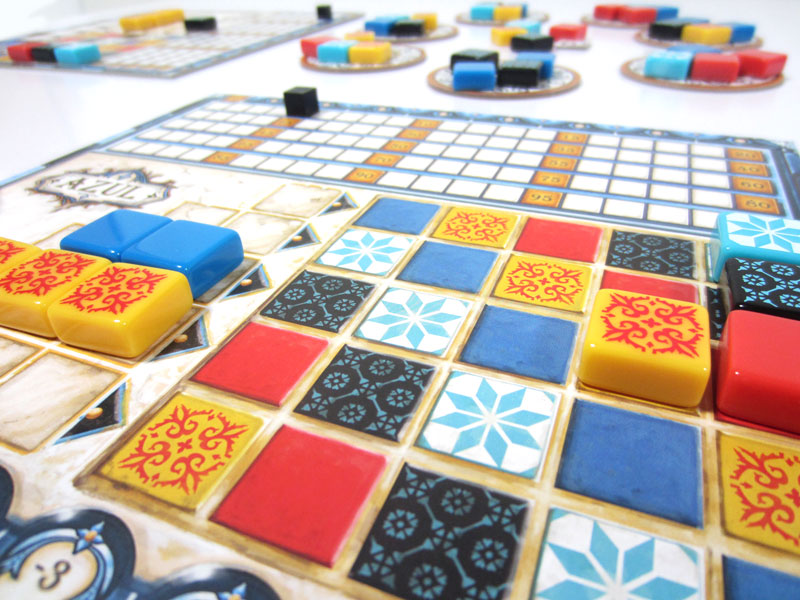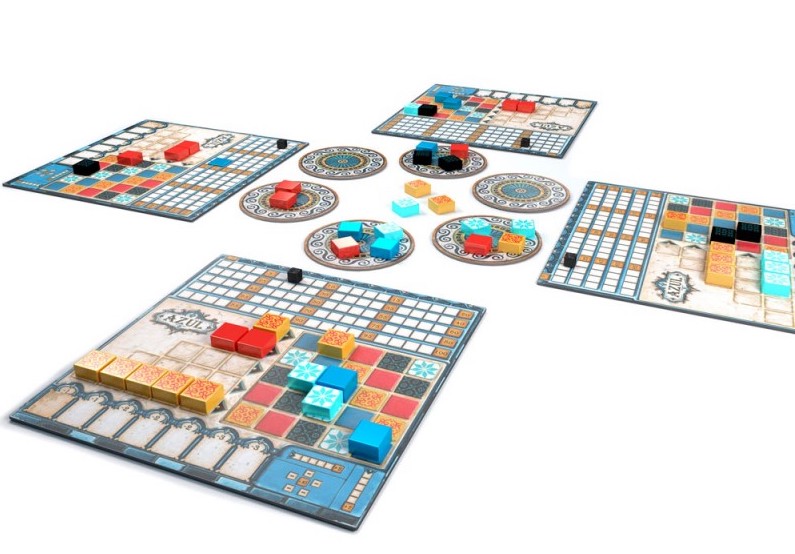 Azul is here to test your tile-laying skills. Can you follow the pattern and get the most points?
Our friends at Dragon's Lair Comics & Fantasy brought over a colorful new Board Game that is fun for the whole family. Azul wants you to pick-up and play with the tiles in this new game:
At it's core, Azul is a pretty simple tile placement game. You're just taking the tiles from the center and placing them on your play mat in the patter. The better you do, the more points you score. But there is a lot more strategy as all of the other players are attempting to do the same. Will you go for the tiles you need or will you try to protect your lead by swiping someone else's needed tiles first? It's your choice – but don't get caught with too many tiles you don't need…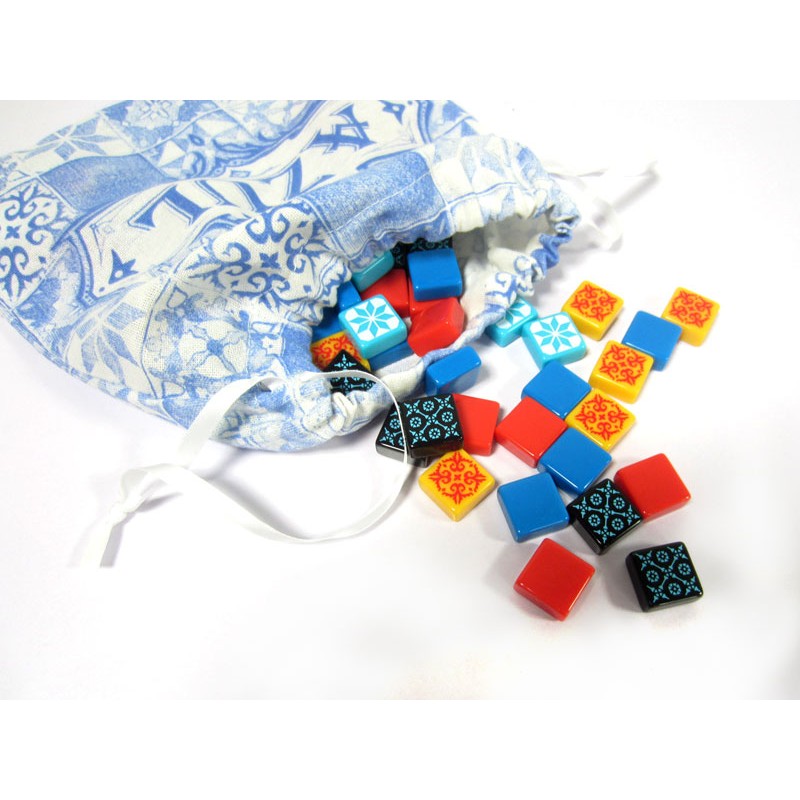 Component wise, Azul's boards are colorful and inviting. The tiles themselves practically beg you to pick them up and play with them. You also get a really nice bag to put the tiles in for random draws. It really is a game for all ages and once you get how the board placement works, it's a really fun and interesting game.
Azul is out now and available online or at your FLGS. Go by and check it out – and just try to resist picking-up and playing with the tiles!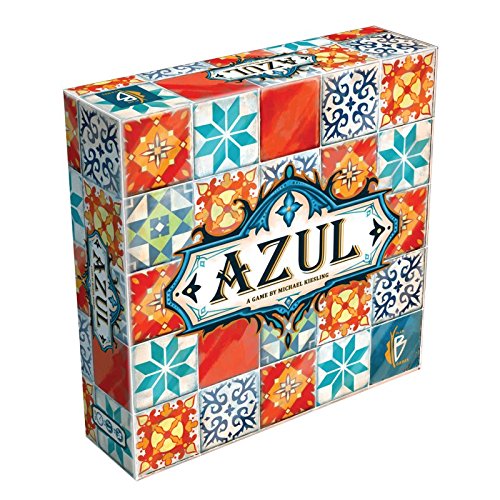 Azul was designed by the world famous, award winning game author Michael Kiesling.  Azul captures the beautiful aesthetics of Moorish art in a contemporary board game. Players compete as artisans decorating the walls of the Royal Palace of Evora. By carefully drafting the correct quantity and style of tiles, the most clever of artisans plan ahead to maximize the beauty of their work (not to mention their scores!) while ensuring they wasted no supplies in the process.

Introduced by the Moors, "azulejos" (originally white and blue ceramic tiles) were fully embraced by the Portuguese, when their King Manuel I, on a visit to the Alhambra palace in Southern Spain, was mesmerized by the stunning beauty of the Moorish decorative tiles. The king, awestruck by the interior beauty of the Alhambra, immediately ordered that his own palace in Portugal be decorated with similar wall tiles.

Azul is suited for 2 – 4 artisans, ages 8+. While the actual decoration of the Royal Palace of Evora took many years, we expect a game of Azul to last 30 – 40 minutes.

Subscribe to our newsletter!

Get Tabletop, RPG & Pop Culture news delivered directly to your inbox.
Seriously, forget a fidget-spinner. Just grab a handful of these tiles.