Cosplay Details: Building A Sororitas & Wonder Woman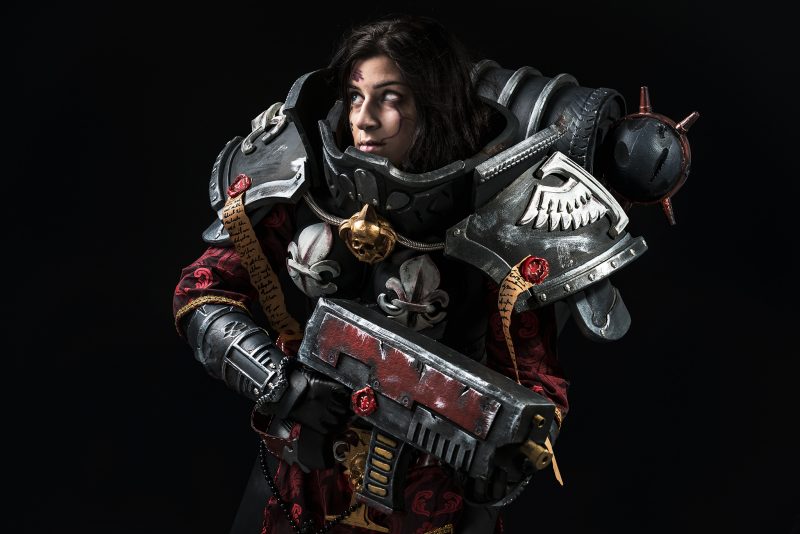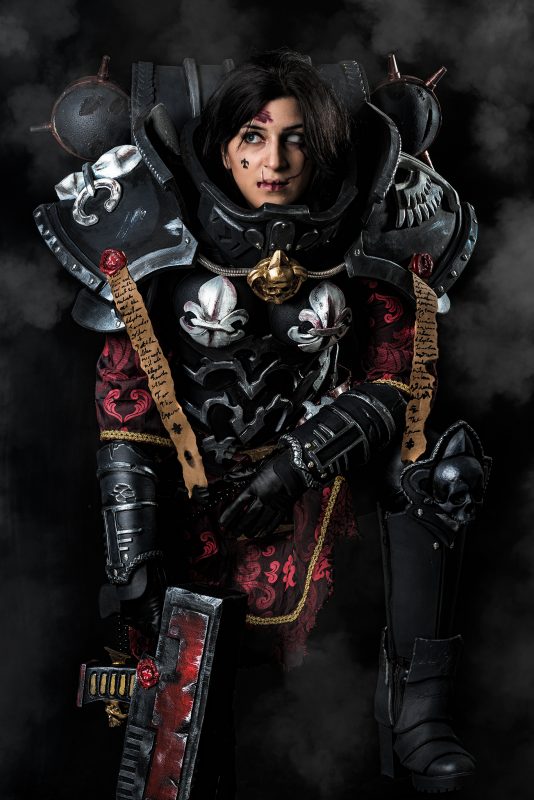 We're starting the year off with a fierce Sisters of Battle Cosplayer!  
Welcome to the Cosplay Artist Spotlight!
We're continuing our spotlight of with a Warhammer 40k Cosplayer who has a fierce Sisters of Battle in her arsenal! This is a sneak peak at some of the details behind the cosplays of Eda Karadogan! She sent us some behind the scenes images from the cosplays we featured last week. Enjoy!
Adeptus Sororitas
"The Pauldron detail was created with eva foam. I cut and shaped the pieces with a Dremel tool. The Chestplate and details created with Eva foam and worbla. The back pieces were entirely EVA foam, as were the Chestplate , bracers and grenade template. The knee pad were created with EVA foam, and the skulls were 3d printed."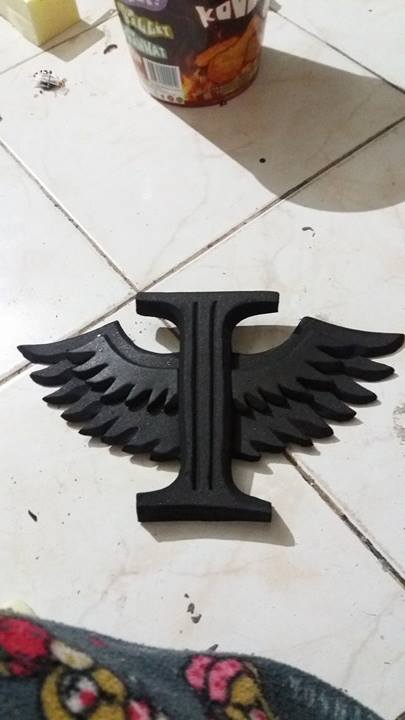 Wonder Woman
"All pieces for this were made with EVA foam. The sword was wood and eva foam, and the Shield was made eva foam and rope. I covered everything with worbla. After all pieces were completed, cover with glue , sanding and painting everything. Done!
What are your social media/website links? Where can we find you? 
Facebook :
Subscribe to our newsletter!
Get Tabletop, RPG & Pop Culture news delivered directly to your inbox.
~Join us next week for more Cosplay! Coverage~
Have a Cosplay question you would like Mayhem's Muse to answer? Send email here!