Gamemat.eu Medieval Town Set Review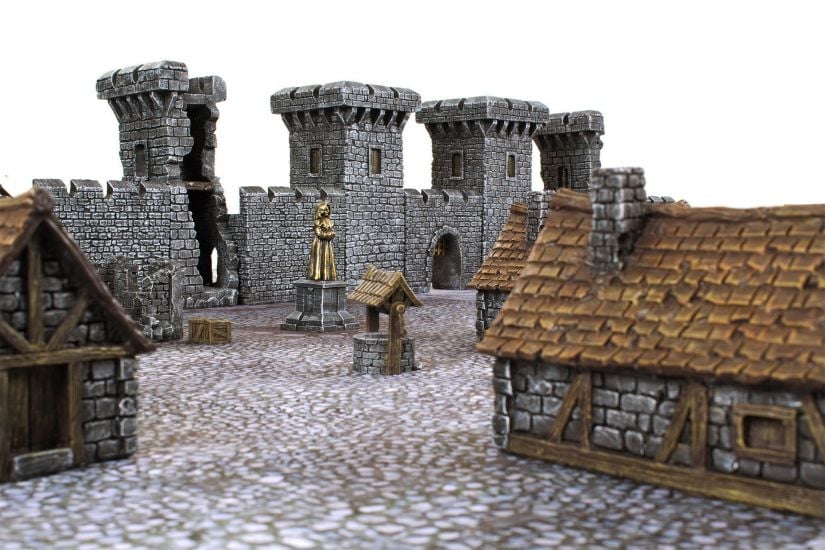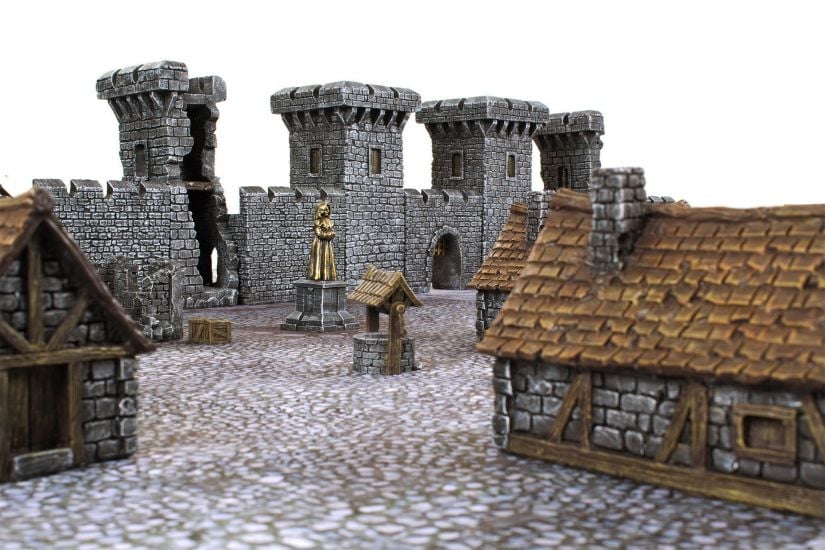 Pimpcron takes an close look at these pre-painted terrain sets.
Howdy ya'll! As I've explained before, I have bought tons and tons of terrain for my convention Shorehammer and it gives me a unique chance to give you a detailed look at some of the things I buy.
To assist in showing you what sizes things are, I will be using my Pimpcron model from my army. This review is actually two different sets of pre-painted terrain from Gamemat.eu and a stand alone terrain piece. All of these sets are hard resin and held up to transport, play and more transport for our convention. I imagine you don't want to throw them around, but they are durable for everyday use.
Medieval Town Set
It can be found HERE.
If you know anything about the Pimpcron, you know I love little extras and small details on my boards because it brings the whole thing to life for me. I want a feeling that people actually live in my villages. The first thing that blew me away with this set is that is includes a TON of extra bits pictured below. Need objective markers? Look no further. This was something that I overlooked when I bought it, but when it arrived I was so pleased.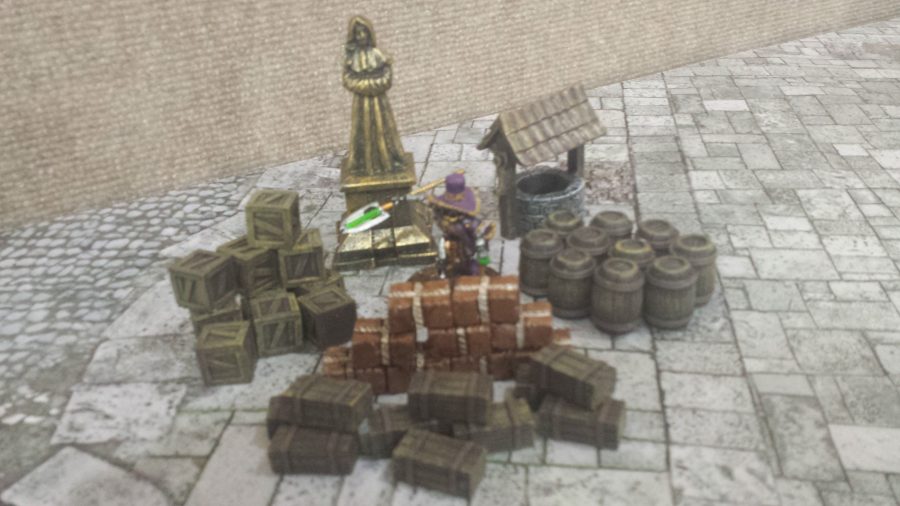 Aside from a well, a statue and a heap of little details, this set also comes with tabletop-standard painted buildings. In my opinion they are above Tabletop standard, but some of you really spend time on your terrain. With my convention coming up at the time of my order, I didn't have the time or patience to paint/assemble a ton of terrain. Call me lazy, but … I am.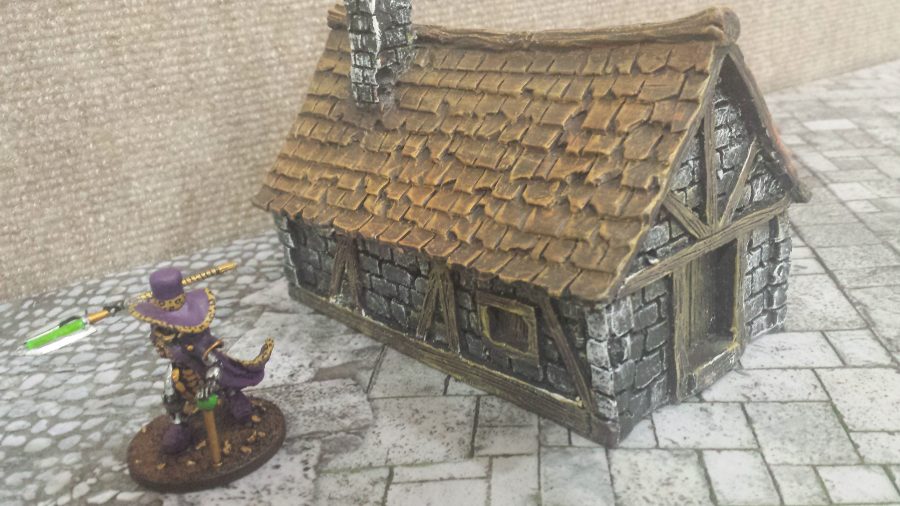 This set come with 3 of these buildings which are a little cramped for a Overlord, but the perfect size for human-sized populations. They are sturdy resin and multiple layers of paint make them pop.
Subscribe to our newsletter!
Get Tabletop, RPG & Pop Culture news delivered directly to your inbox.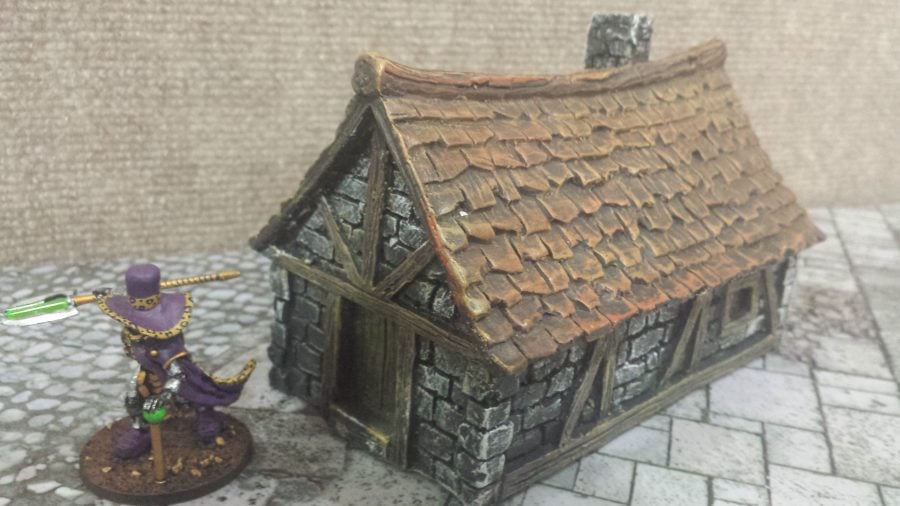 If 3 cottages and lots of objectives/details weren't enough for you, it also comes with my favorite piece of this set. The ruined building. It is roughly two times larger than the cottages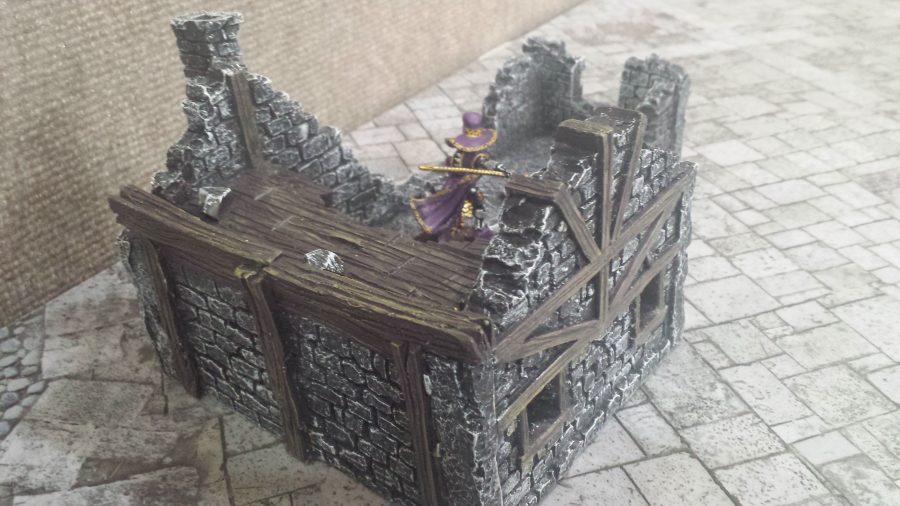 This building just creams Mordheim to me. Places to hide, places to get up for a better shot, I love it.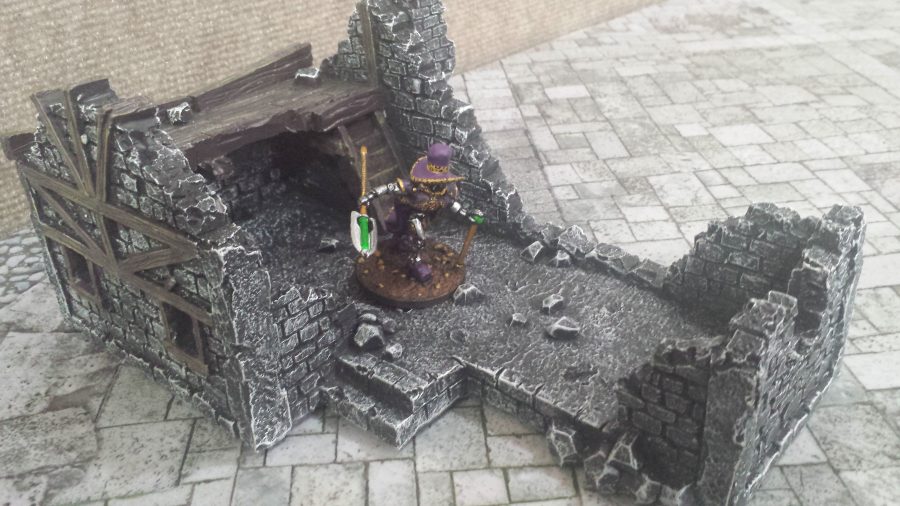 Gothic Temple
It can be found HERE.
This thing is roughly a foot by a foot and drips Chaos to me. It doesn't block much line of sight, but makes a nice center piece for a town center, and this thing is priced really well.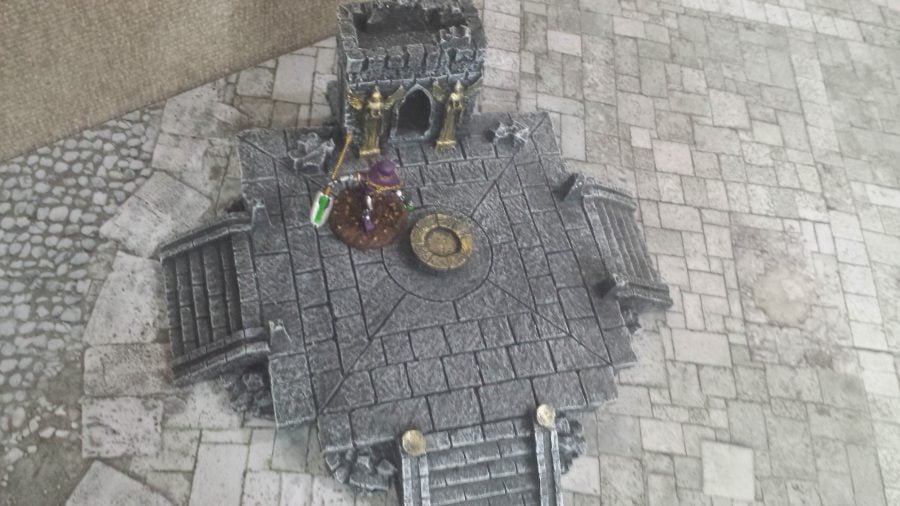 Medieval Castle Set
It can be found HERE.
I have always wanted the old plastic GW castle set from back in the day. So naturally I had to pick this up. It comes with 2 ruined towers, 2 complete towers, 4 wall sections and 1 gated wall section.
I ended up buying two sets of this to make a decent sized castle with village houses in the middle. You can't really make a full castle with just one of these sets, but most people don't do that anyway with castle terrain. Every time I've ever seen one used it was always in straight sections to block line of sight.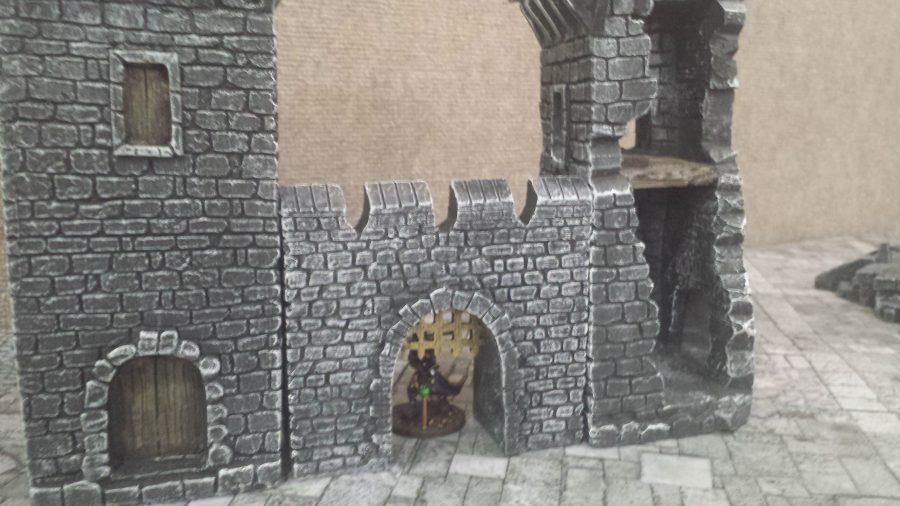 The towers have hatches on top, windows, and a door at the bottom, very similar to the old castle towers that are no longer available.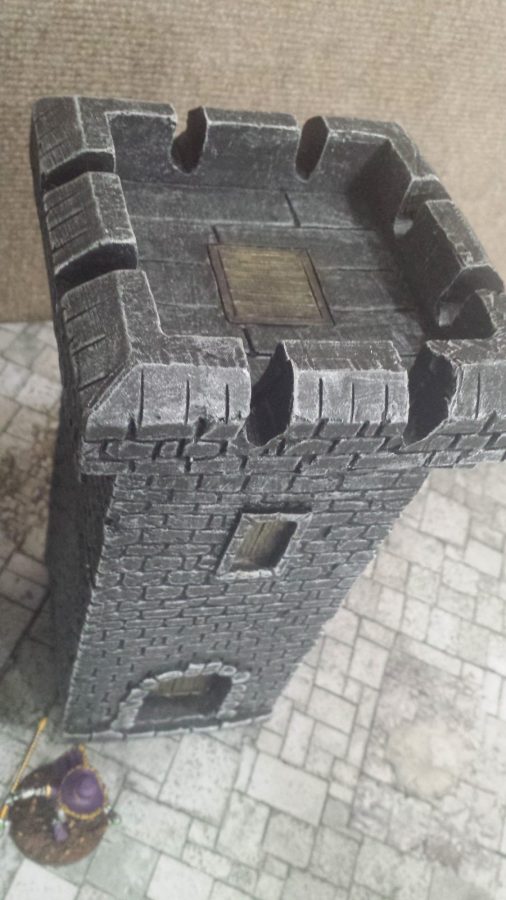 I really like the ruined ones better than the complete ones, which offers hiding spots for your minis, and a wooden floor inside.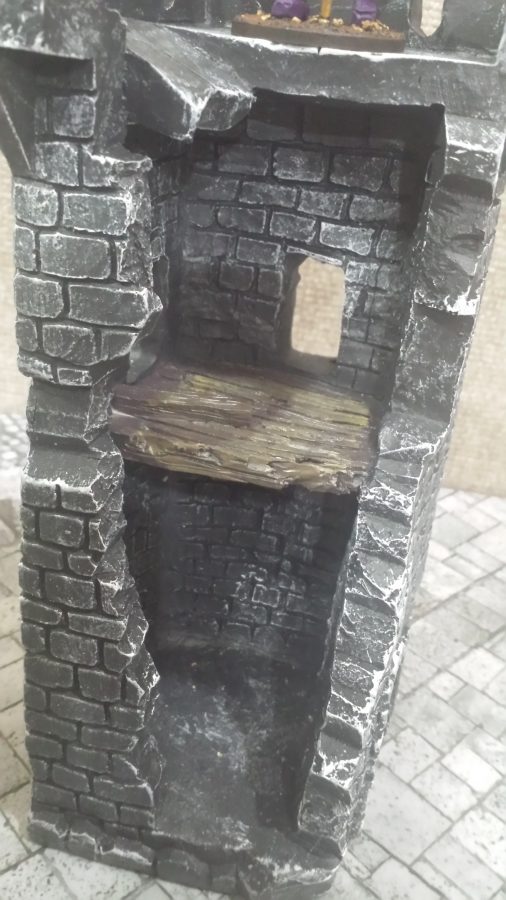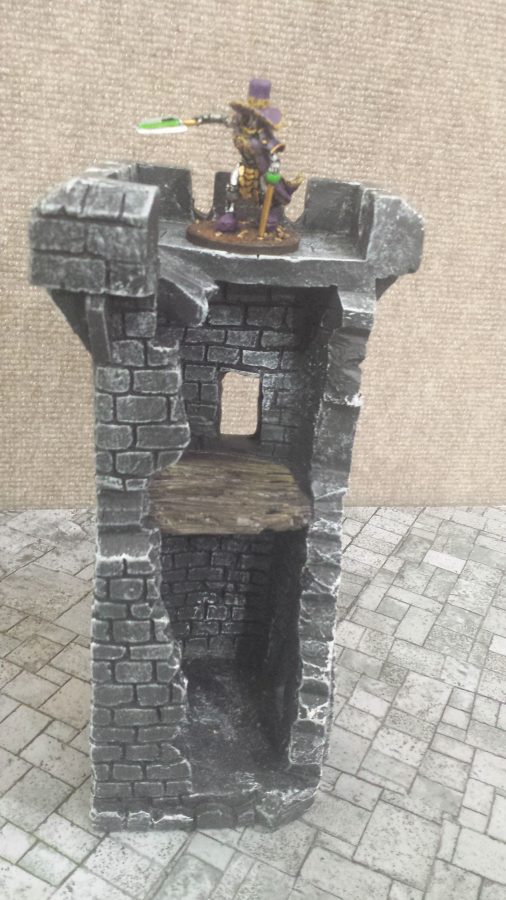 Click on their logo below to go see their hand-painted terrain, and highly detailed mats.