AoS: Daughters of Khaine Battletome Deep Dive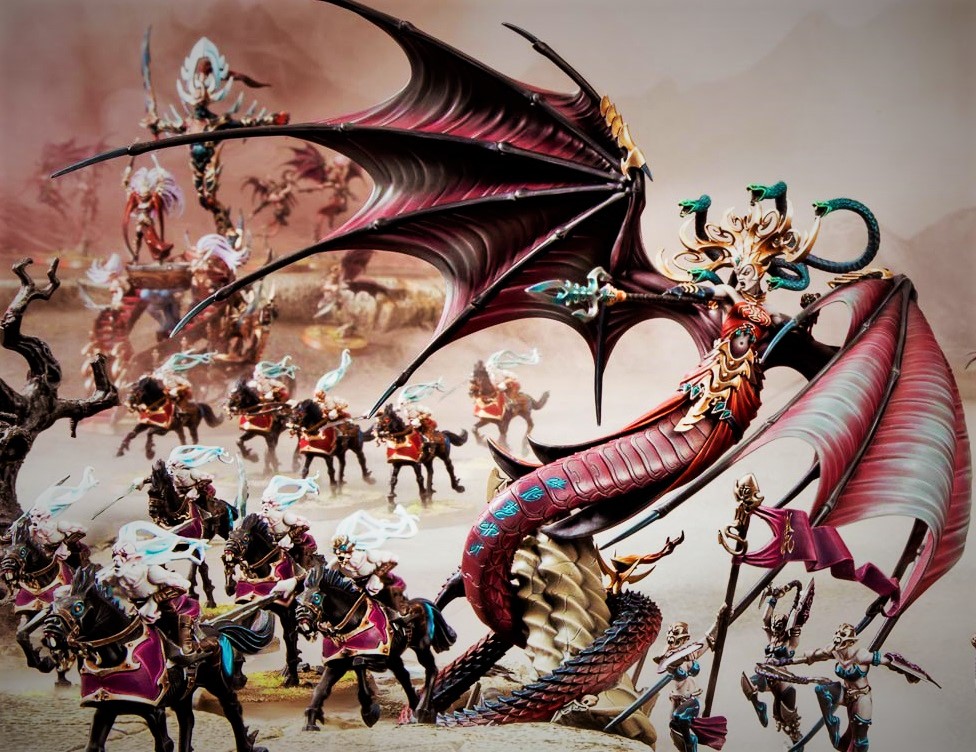 Come join the BoLS Crew and go through the new Daughters of Khaine Battletome and showcase the Army of Morathi.
That's right folks, we've got the Daughters of Khaine Batletome, and today we're going to sit down and go through it, page by page by page by page. If you want to know what you've got to look forward to with the minions of Morathi, this is your one-stop shop. Come hear what the Morathi has been up to since she got vomited up by Slaanesh. Learn why the Avatars of Khaine are going to be so good. See why you've going to have to keep really good track of what turn it is when you face the blood-soaked Daughters of Khaine.
There's a lot to digest–the Daughters of Khaine get some pretty cool new toys to play with. They've been tweaked since Grand Alliance Order and have about half a dozen all new unit options.  The faction draws back from the legacy of the Dark Elves from WFB, and add a bunch of new tricks – notably Morathi's shapeshifting ability and the now walking and killing Avatars of Khaine. So don't glue the statues up on top of your Cauldrons of Blood any more – or get ready to break em off.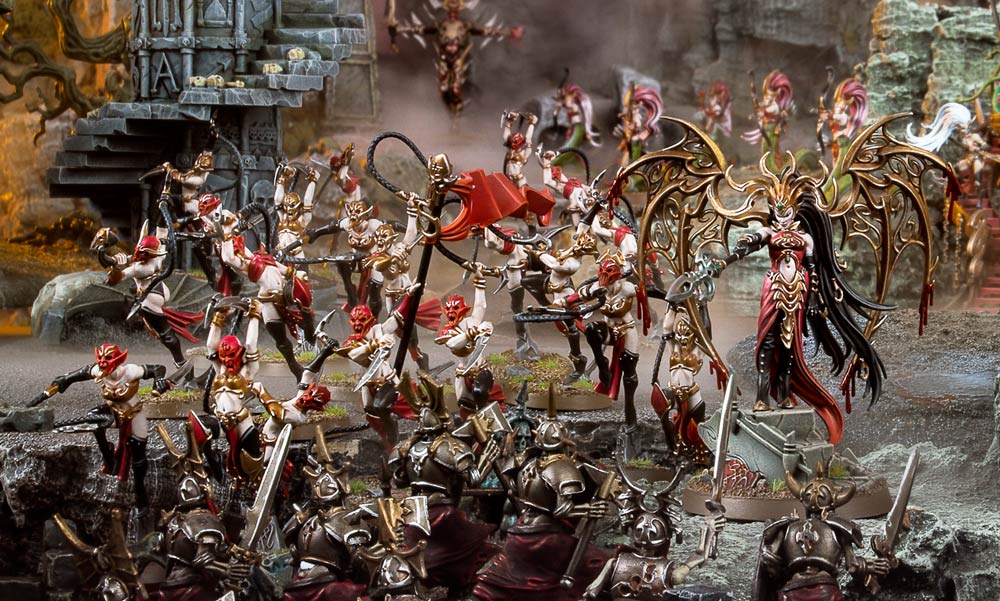 The army is fast, deadly and not well armored – just like you'd expect. The new units are extra speedy and Morathi is going to be a real challenge to kill during a game.  Also get used to tons of magic, and mortal wounds being handed out like candy.
And of course, we'll be showcasing the new Codex next week, so be sure and check out our Twitch Stream in action, we've got some Daughters of Khaine and we'll be pitting them against the minions of Khorne – all blood all the time! Tune in Monday at 1pm CST for more!
~Also fishmen! Totally not kidding.