Cosplay Construction Spotlight: An Inquisitors Boots and Armor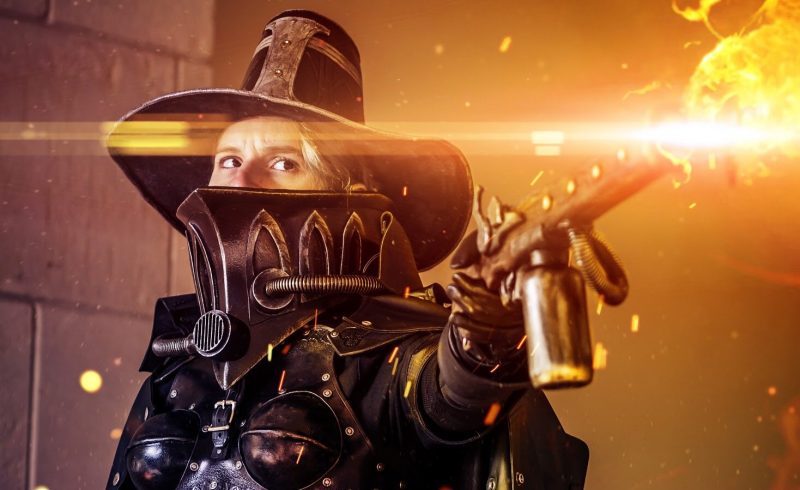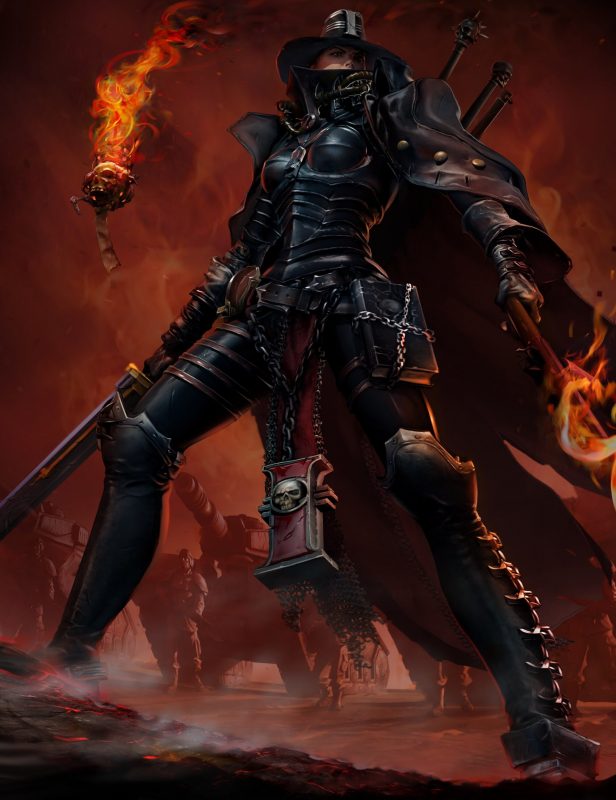 The Boots
I initially wanted to make the boots from scratch, but was getting down to about the two week mark and decided to instead order some cheap thigh high pleather clubbing boots. They were a little too high, so I cut them down to the shape I needed.  The most tedious part was all the straps on the sides of the boots; I cut, slicked, dyed, and riveted fourteen straps to the sides.
The metallic toppers above the knees are also leather that I designed to match the concept art.  Asymmetry is something I absolutely love in a costume, even at such a small level.  One of the knee caps is adorned with a skull and star decoration.
Pro-tip:  Try to break your cosplay shoes in over the course of a couple weeks before your convention.  Otherwise you could hurt your feet, knees, and back wearing them for too long.
The Armor
Overall the process was the same for the chest piece.  But the most difficult part was patterning it in paper on a mannequin.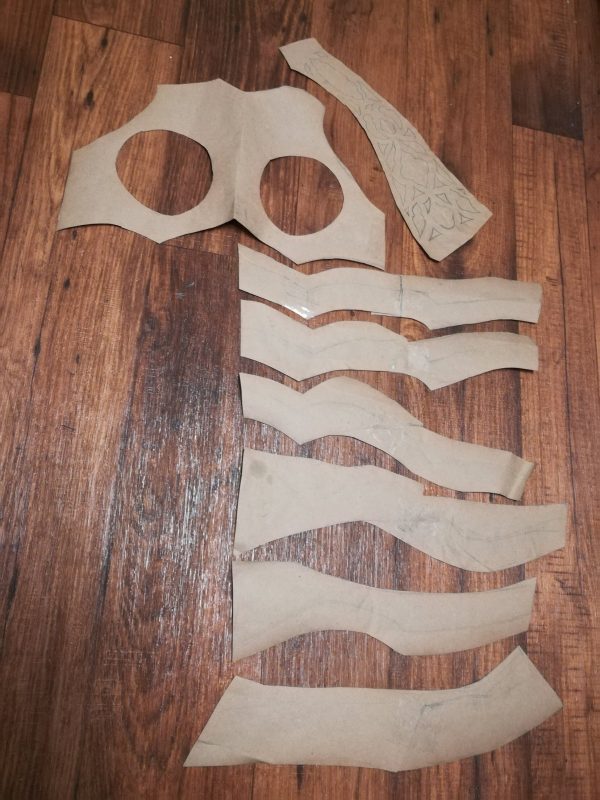 The overall shape of the chest plate is complicated because not only is it 8 layers, it is made to give the impression of extreme posture. The cups on the chest pieces are made of a thermoplastic called Worbla.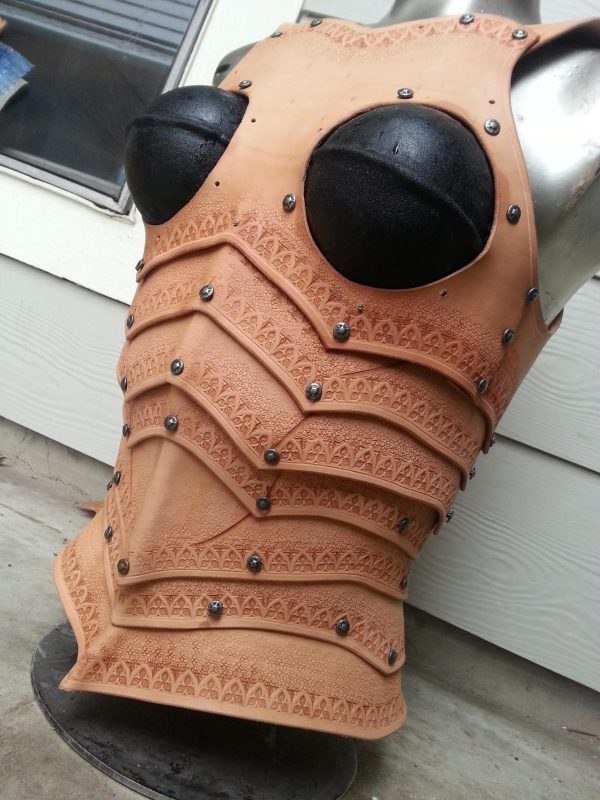 I tried to shape leather cups but with the crease up the center, I couldn't get it to look right. Things don't always work out the way you plan so it is good to improvise.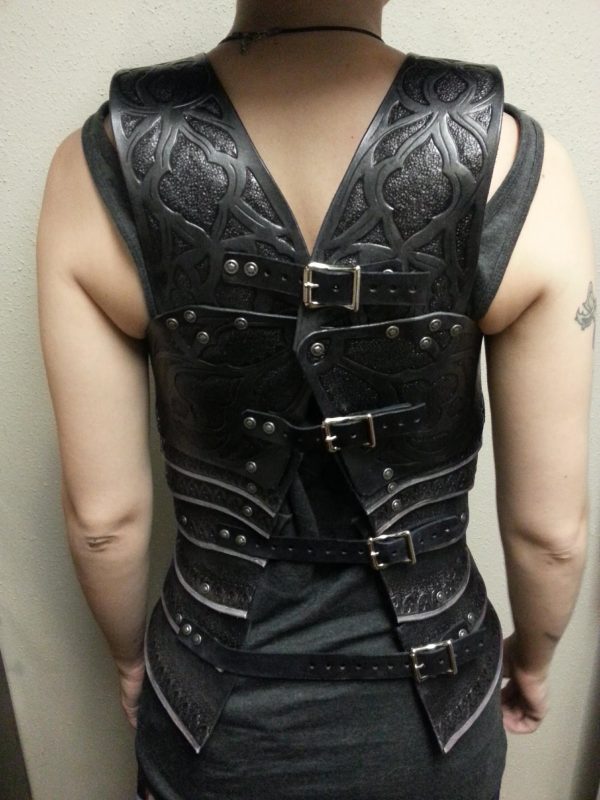 The foam pieces (The neck gorget), were relatively quick. I use the same foam as the boots, and the Barge Cement.  Pattern, cutting, sewing, gluing, all as pictured above.  Then the Plastidip, and done! All ready for paint.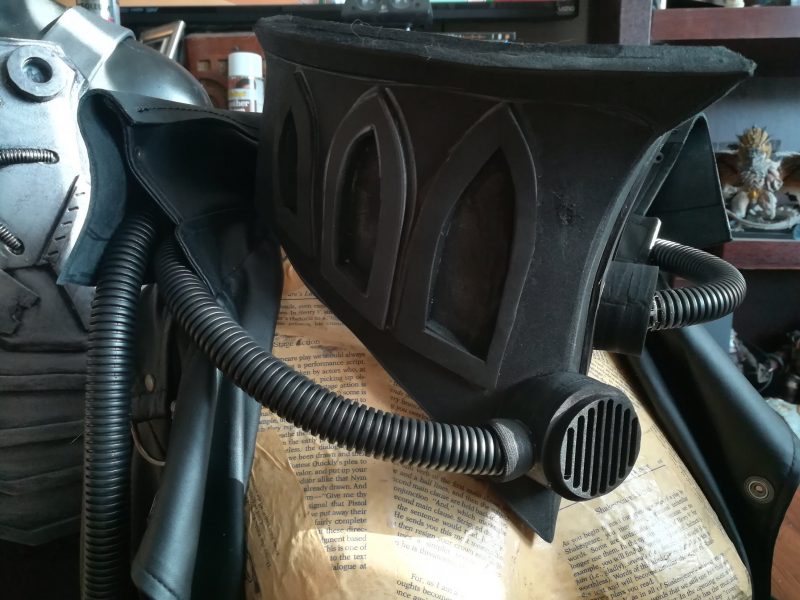 The Artist