FFG: New Releases For LotR:LCG & Elder Sign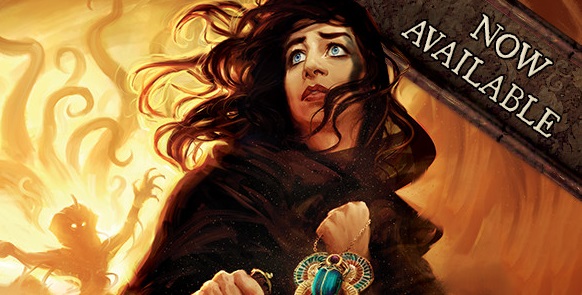 Elder Sign gets an expansion and so does Lord of the Rings – both out now!
via Fantasy Flight Games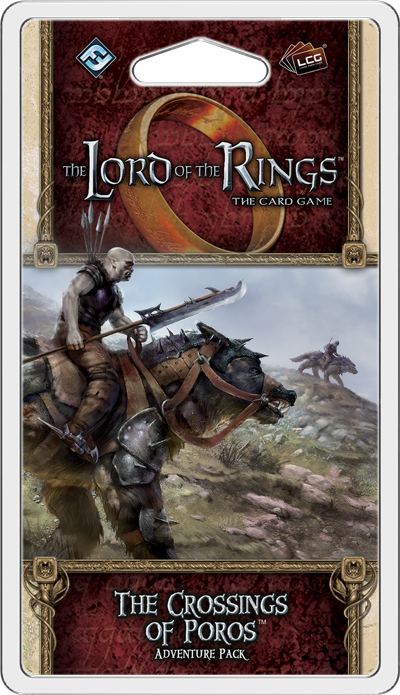 The Crossings of Poros is the sixth and final Adventure Pack in the Haradrim cycle for The Lord of the Rings: The Card Game.

For several of Middle-earth's heroes, the end to a long and difficult journey through Harad is nearly within sight. These heroes have survived a shipwreck and a desert crossing. They have tamed Mûmakil and allied themselves to a tribe of good-willed Haradrim. They have battled Orcs and Wargs. They have confronted Giant Spiders and wicked Southrons. And they have freed their friends from one of the Dark Lord's dungeons. But now the friends they have freed are slowing them down. The heroes know the Orcs and Wargs will soon return—and in greater numbers. The Southrons will want their revenge. And there are still many miles to cross before they reach the safety of Gondor.

With its sixty cards (including a new hero and three copies of each new player card), The Crossings of Poros challenges you and your heroes to find your way through the final stretches of Harad. Will you lead your company through the desert? Or will you ask them to weave their way through the rocky hills of the Ephel Dúath? Both paths bring their own dangers, and it falls to you to safeguard your heroes, their allies, and their hope for freedom.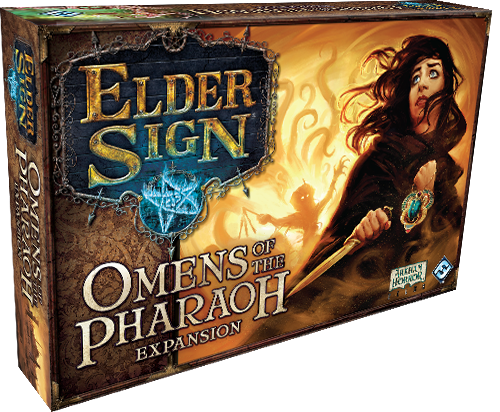 Elder Sign: Omens of the Pharaoh is an expansion for Elder Sign, a dice game for one to eight players filled with Lovecraftian horrors. Based on the Dark Pharaoh expansion for the Elder Sign: Omens app, a team of investigators must join an expedition into Egypt to stop the rise of the Dark Pharaoh Nephren-Ka!

In Omens of the Pharaoh, the investigators will discover that there are some mysteries best left buried. An archeological expedition in the deserts of Egypt has brought your team of investigators face to face with the threat of the Dark Pharaoh, Nephren-Ka, who seeks to once again stalk the earth after being struck down centuries ago. The Lightless Pyramid game mode lets the investigators travel back and forth between Cairo and Dashur to gather supplies and gain special gameplay advantages by advancing the party's Expedition. Gather powerful Relics to bolster your chances of stopping Nephren-Ka and explore Hidden Chambers to reveal the powerful Elder Signs that you'll need to stop the rise of the Ancient One!
Stop the Ancient One before it can claim the ring…wait, I've crossed the streams!
Subscribe to our newsletter!
Get Tabletop, RPG & Pop Culture news delivered directly to your inbox.