Geekery: First Look at Duncan Jones' 'Mute'
The futuristic thriller the director has been hinting at for more than 10 years drops on Netflix next month.
This movie shares the same universe with Moon – is was supposed to come out before it, to be more precise. Moon is highly influenced by movies like Outland and Silent Running. Jones had something different in mind with Mute; he pulled themes from MASH, Hardcore, Casablanca, and that other movie that permeates a lot of future-scapes: Blade Runner.
His initial sketches for the city were shared back in 2009…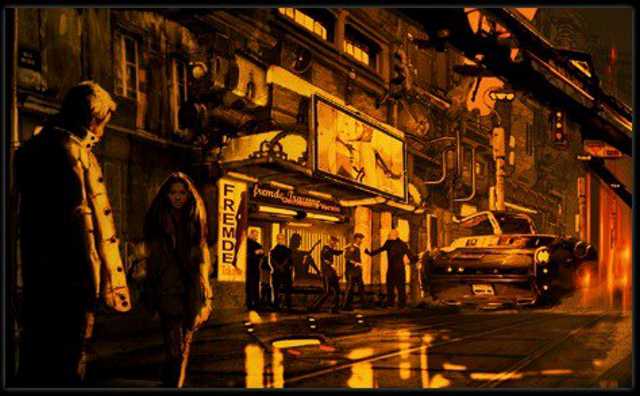 The movie's final look is  decidedly more technicolor.
The story, set in 2052 in Berlin, follows a mute bartender named Leo (Alexander Skarsgård) as he clashes with gangsters of the underbelly of the city to find his girlfriend (Seyneb Saleh) after she disappears. He teams up with army surgeon Cactus Bill (Paul Rudd) and Duck Teddington (Justin Theroux) along the way.
One more bit before I close this out (I've been watching this come together over the last year; and I will not waste the opportunity to plug a strange, homemade instrument): the soundtrack is the work of Clint Mansell, and features this monster made of PVC pipes and foam tape…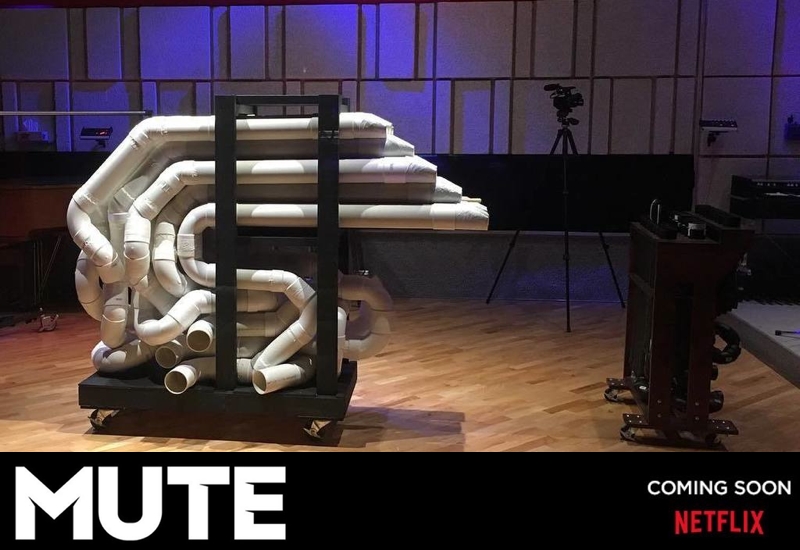 You can hear it by itself here, but it's better in a full composition…
Subscribe to our newsletter!
Get Tabletop, RPG & Pop Culture news delivered directly to your inbox.
Mute debuts on Netflix February 23rd.