GW Finance: Profits Up & Dividend Payout Ahead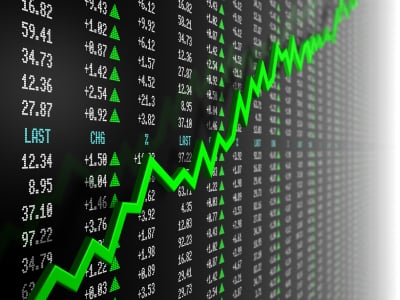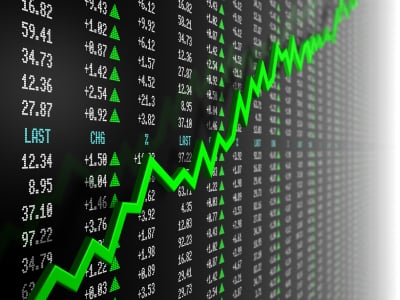 Games Workshop is experiencing some good growth trends and it's paying off for investors.
2017/2018 is shaping up to be a pretty good year for Games Workshop on the finance side of things. Last month we got a look at their 2017-2018 Half-Year Financials and things were looking up. On the heels of that announcement comes another one from their investor relations – it's dividend time!
via Games Workshop Investor Relations
Trading update and dividend
Following on from the Group's update on 9 January 2018, the good growth trends have continued to the end of January. Sales and, given the high operational gearing of the business, profits for 2017/18 to date are therefore slightly above expectations.

Games Workshop also announces that the Board has today declared a dividend of 35 pence per share. This will be paid on 23 March 2018 for shareholders on the register at 16 February 2018, with an ex-dividend date of 15 February 2018. The last date for elections for the dividend re-investment plan is 2 March 2018.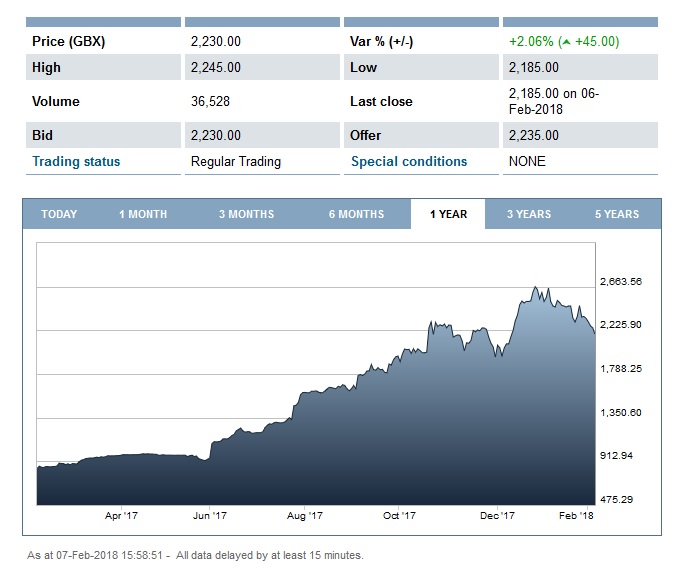 GW Share Price via London Stock Exchange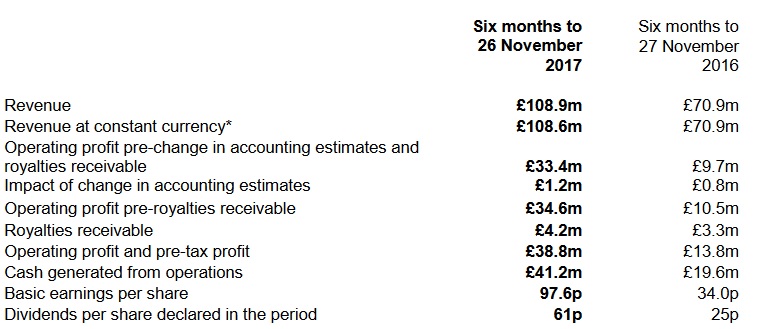 Compared to the previous period, it certainly looks like GW has righted the ship and it's making some great progress financially. It looks like all those changes they have made are literally paying off dividends!
Do you think GW will be able to keep up this growth? Are you happy with the direction they have taken the company? Let us know your thoughts in the comments below!
Subscribe to our newsletter!
Get Tabletop, RPG & Pop Culture news delivered directly to your inbox.