Toyland: Finally Become The Best Wizard Among Your Friends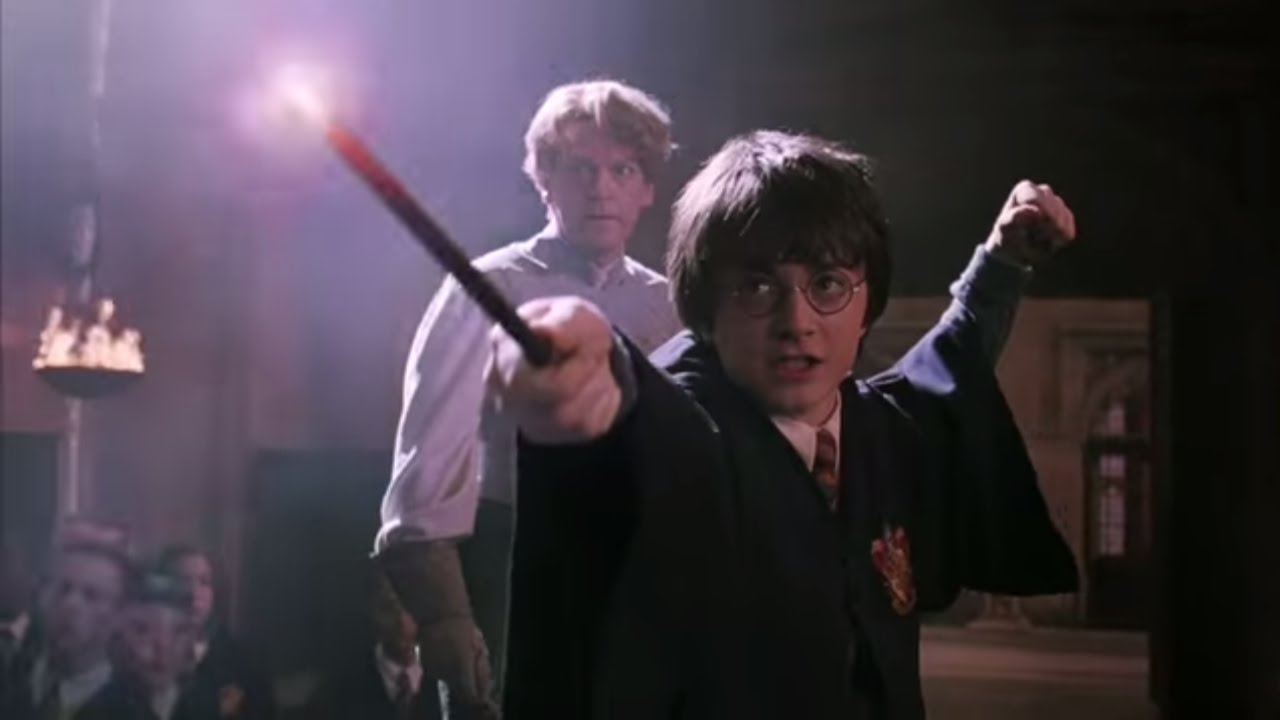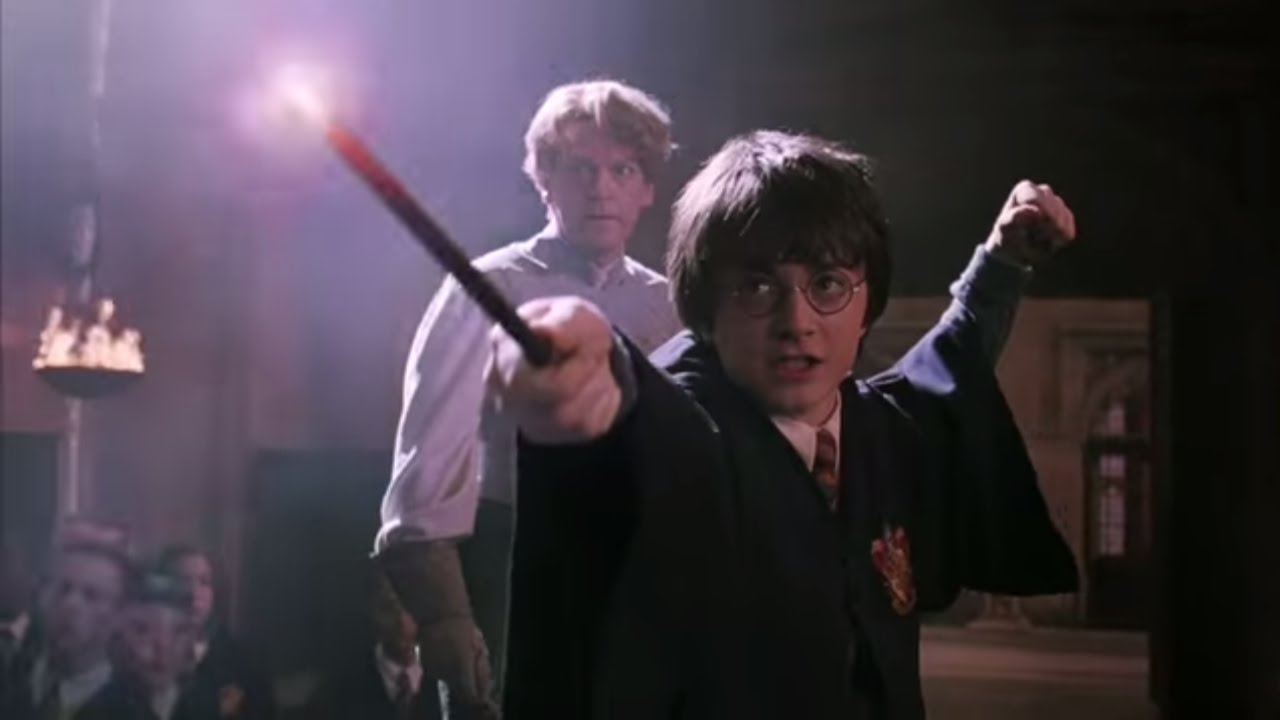 Even before Harry Potter first released, everyone dreamed of being a witch or wizard. Thanks to JAKKS Pacific, we can soon get the next best thing.
JAKKS is releasing 3 wands straight from Harry Potter which are more than they appear. Aspiring spellcasters can either get Harry's Wand, Voldemort's Wand or the Elder Wand.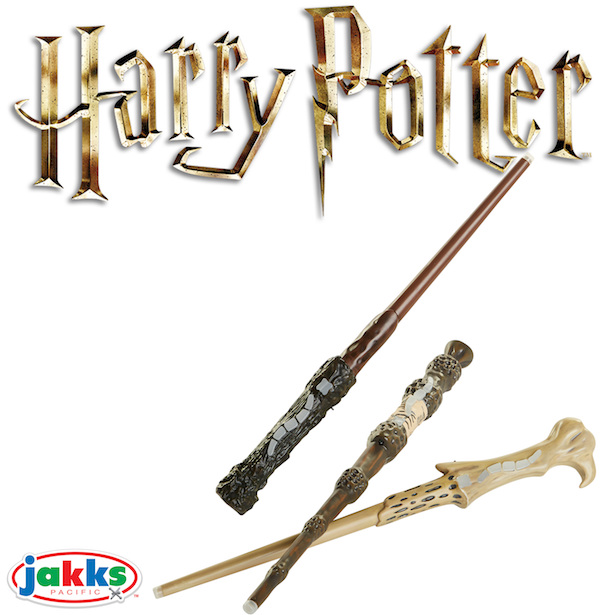 The wands each house a motion tracker which tracks the movement of the wand itself.  Through specific movements, this allows the user to "cast" certain spells through the wand.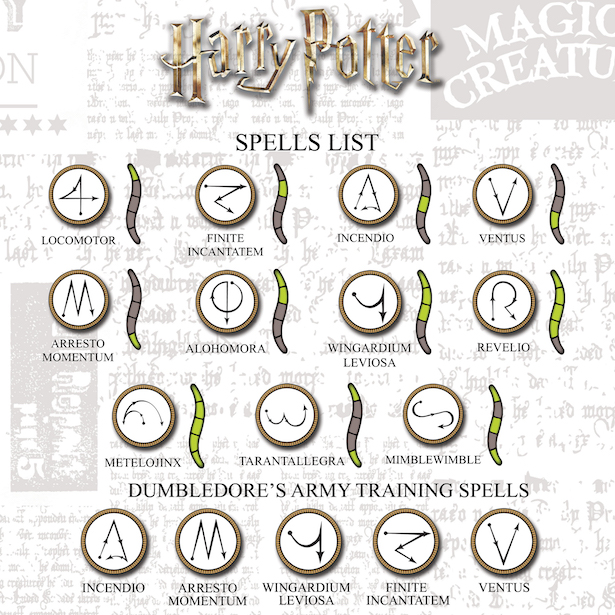 The wands have 11 different spells each with a unique casting motion. As each spell is cast, 5 LEDs within the handle of the wand illuminate, as well as specific sound effects, to let the caster know they've cast their spell correctly.
As if that weren't enough, the wands come with multiple modes of play which will let you challenge other fledgling wizards to a friendly duel. Spell Practice has two players race to properly cast a spell the fastest. Dumbledore's Army uses a limited selection of 5 spells in a Rock, Paper, Scissors type of duel. Finally, Wizard Tag, which is similar to laser tag, where you attempt to out-cast your opponent by casting spells to weaken the power level of their wand, before they do the same to you.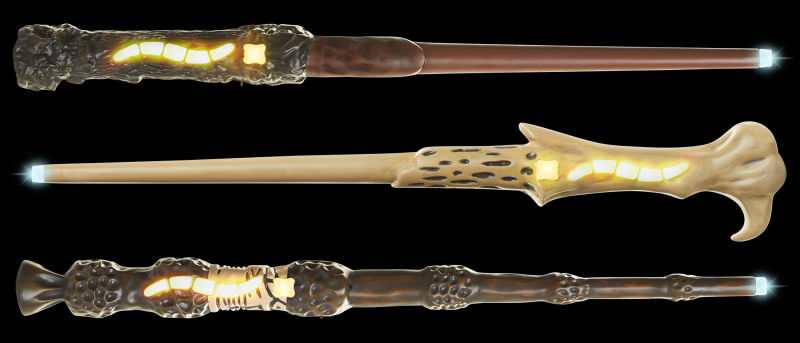 via JAKKS Pacific

Subscribe to our newsletter!
Get Tabletop, RPG & Pop Culture news delivered directly to your inbox.