AoS: Dread Solstice Week 3 Ending Soon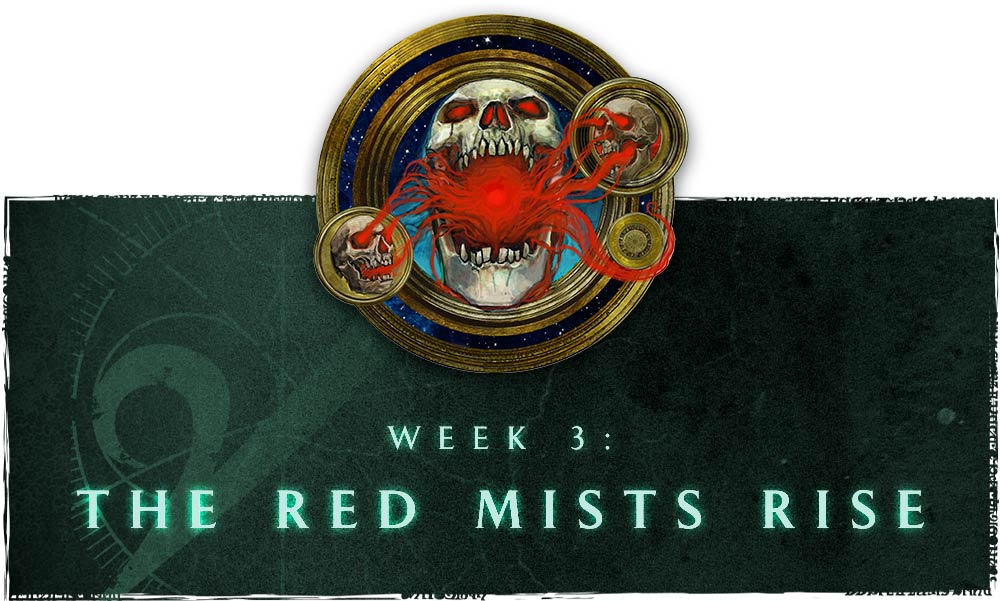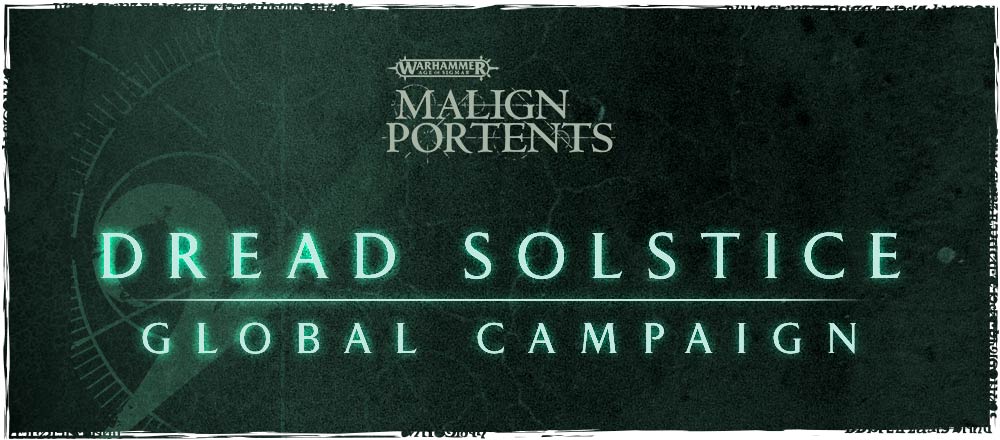 Time is running out to cast your votes for the Dread Solstice Global Campaign as Week 3 comes to a close.
It appears that Skull has lost it's steam this week after dominating week 1 and then winning by a razor thin margin in week 2. With less than 1 day to go, Drake seems to be the dominate option for the players in week 3. So what were the Red Mists and what's the dilemma?  Let's take look:
via Games Workshop (Dread Solstice Page)
The Story So Far…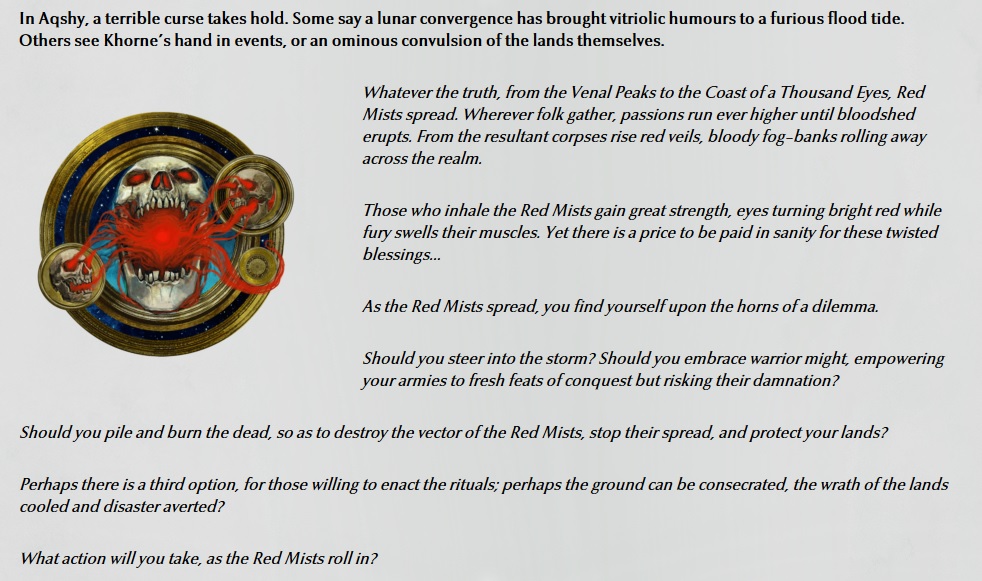 The Options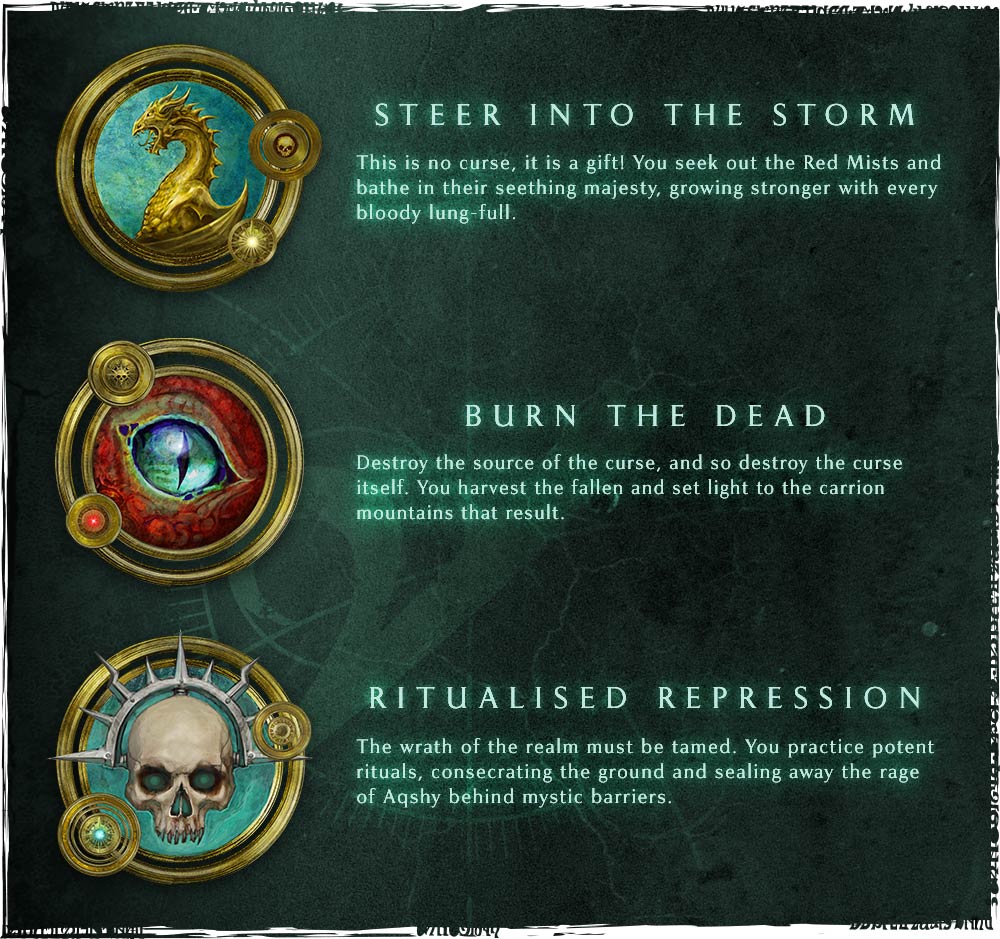 As of publishing, here's a snap shot of how the votes are going:

For those of you who have been following the Narrative of this event we've seen the players opt to Destroy the Naysayers, Learn Every Secret, and (it's looking like) Steer Into The Storm. I really wish we could see the raw numbers besides the real-time ticker on GW's page. It's also hard to gauge the rhyme or reason to these options from the Players. Are they voting based on the narrative? Are they trying to get "unlocks" for their chosen faction (if that's how it works)? Or (let's be honest – this is the internet) are some players just trying to Troll the community with their vote?
Regardless of the results of the vote, Games Workshop does actually have a narrative plan worked out. I got to give them props for sticking to that no matter the results the players choose. It's going to be fun to see this event shakes out and how it impacts the future Global Campaigns GW runs. I can see that they are at least taking some of the community feedback from the previous one and building on it.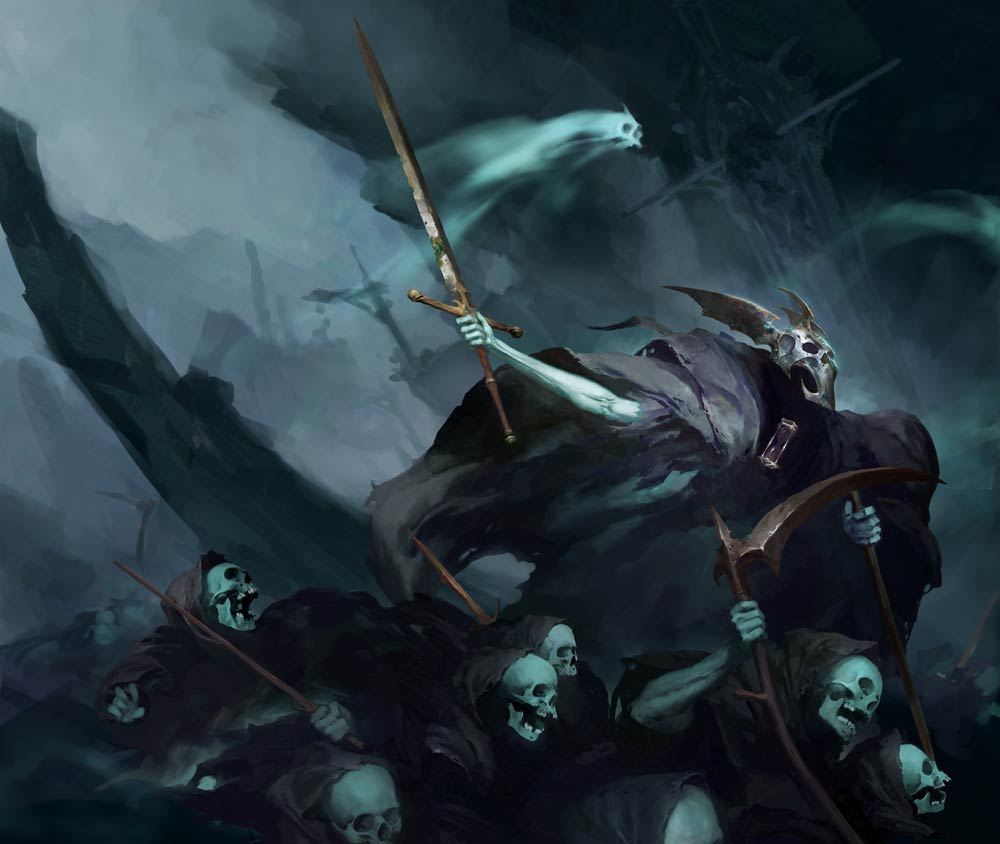 Subscribe to our newsletter!
Get Tabletop, RPG & Pop Culture news delivered directly to your inbox.
There is still time to get your votes in before it resets tonight – are you going to take a stab at changing the fate of the Mortal Realms?