AoS: Dread Solstice Week 5 Weekend Update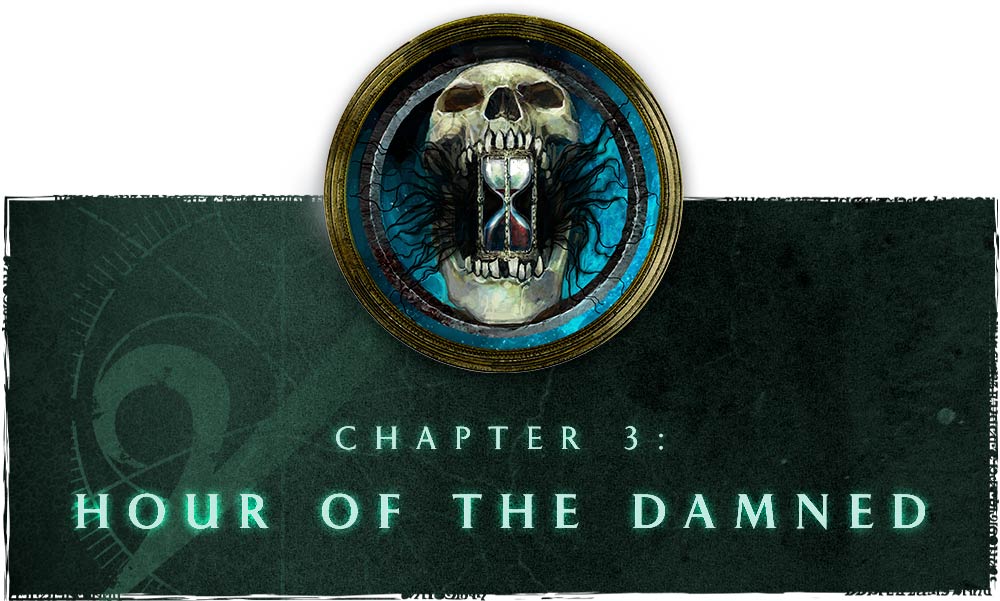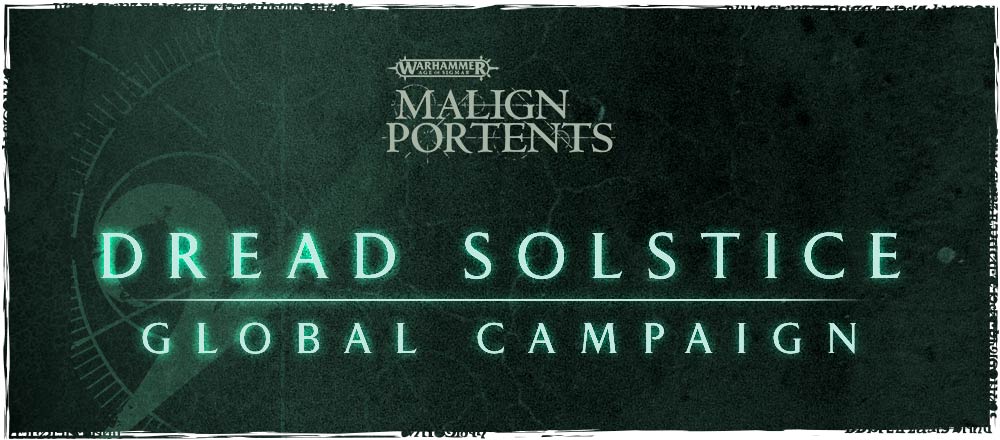 The Black Void Hungers and the Dread Solstice Global Campaign prepares  for conclusion – time is running out!
On Thursday, the Dread Solstice Campaign kicked off it's 5th week. The story so far has been interesting and a tad on the insano-side of things. Today, we're just going to pop-in and take a quick look at how things are starting to shape up after a few days worth of results:
via Malign Portents
The Story So Far…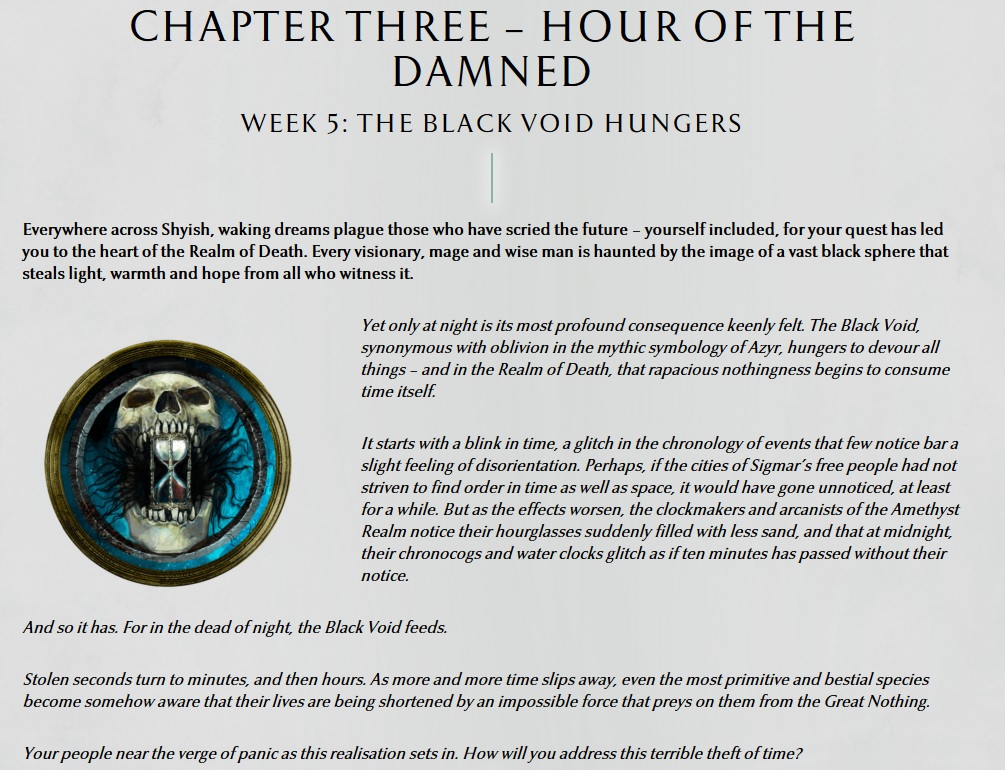 The Dilemma…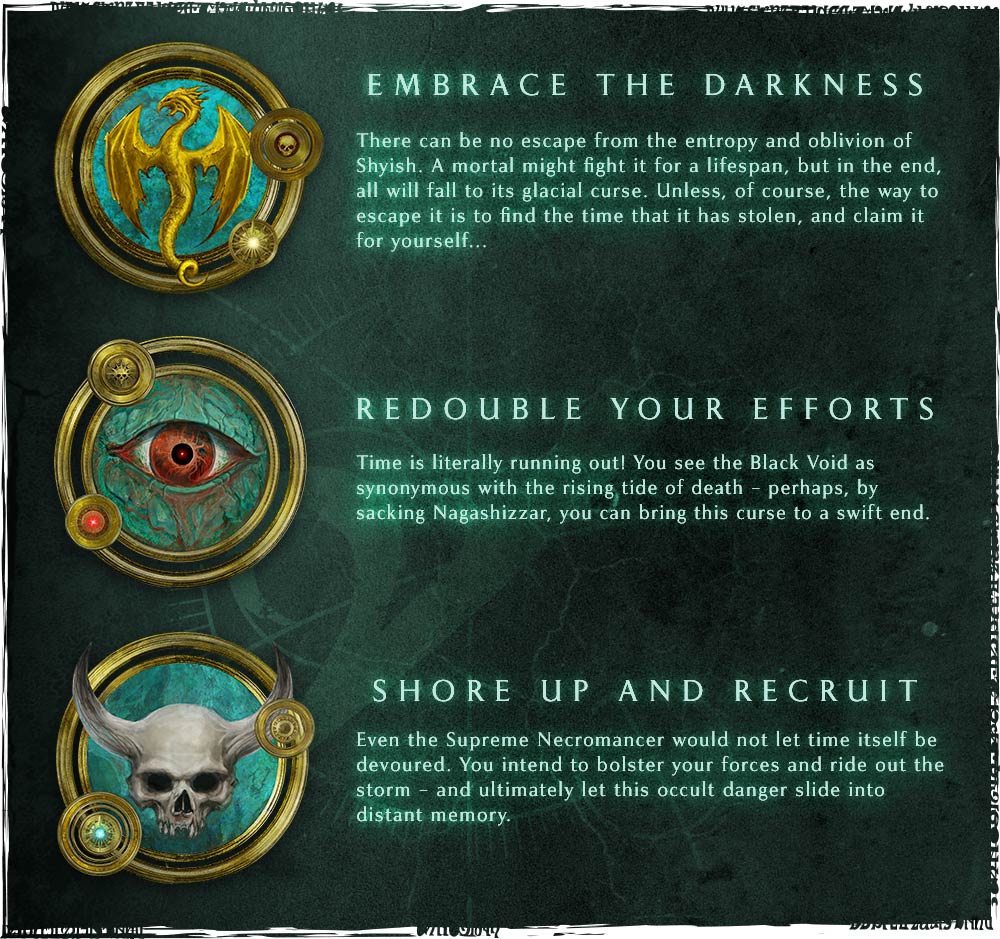 When the week first kicked off, the Eye option had a HUGE lead. But as more and more folks started playing games and reporting in, that lead has dropped considerably.

Drake is now within striking distance and we'll have to see who the weekend push will help out. Will Drake pull ahead or will the Eye finally get a win? Guess we'll find out…
What's really interesting to me is that for the build up of this campaign it really felt like it was going to be a struggle of Life vs Undeath. But based on the narrative this week, it appears that it's now Life & Death vs Time itself. This all-consuming Black Void is a pretty big threat to all of existence. Even Death is losing time. It's got kind of a weird Lovecraftian feel to it as well:
That is not dead which can eternal lie. And with strange aeons even death may die.

~The Nameless City, H.P. Lovecraft

Subscribe to our newsletter!

Get Tabletop, RPG & Pop Culture news delivered directly to your inbox.
You know, we do have the Idoneth Deepkin on the way. Could this be a coincidence or just the direction that the narrative is taking us? What interesting times we live in.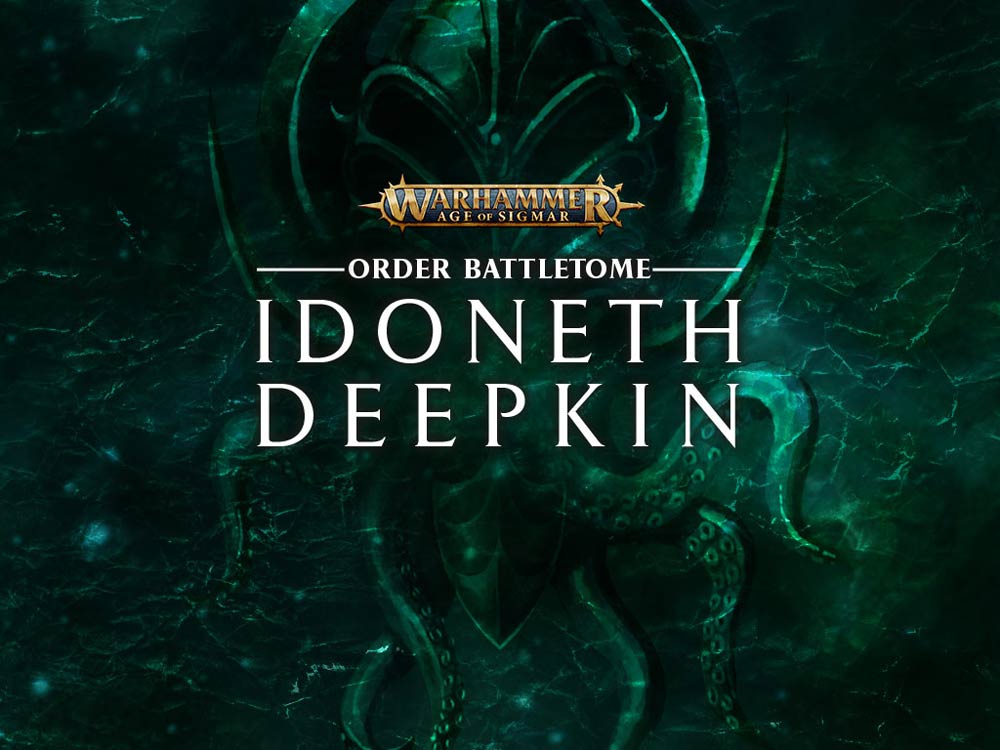 Saviors from the Deep or Conquerors from beyond the stars…
Which option are you pulling for and why? Let us know in the comments below!