New Games, Minis, and More from the GAMA Trade Show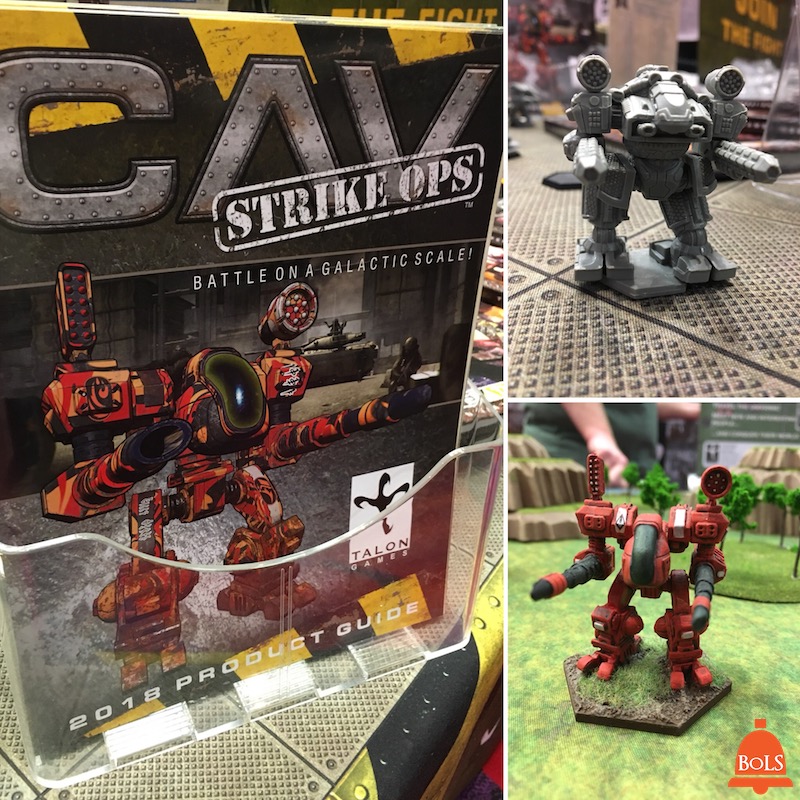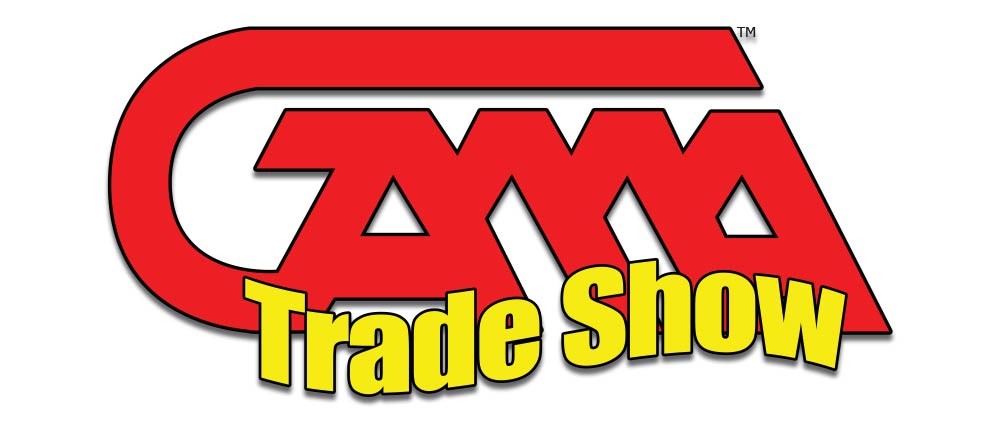 We saw a bunch of great games and minis at the show – take a look!
---
Weta Workshop and Cryptozoic – GKR: Heavy Hitters 
They're fulfilling their Kickstarted pledges now, when that's done you'll be able to purchase this mech based board game. They have un-painted minis, new factions, and resin buildings in the works.
GKR: Heavy Hitters is a standalone, customizable tabletop game for 2-4 players, combining high-quality collectibles with dice-rolling, mech-building and tactical play! Pilot your Heavy Hitter (the biggest, baddest robot on the board) and a squad of three Support Units through the ruins of an old city, competing to either wipe your opponent off the map or reduce four skyscrapers to rubble.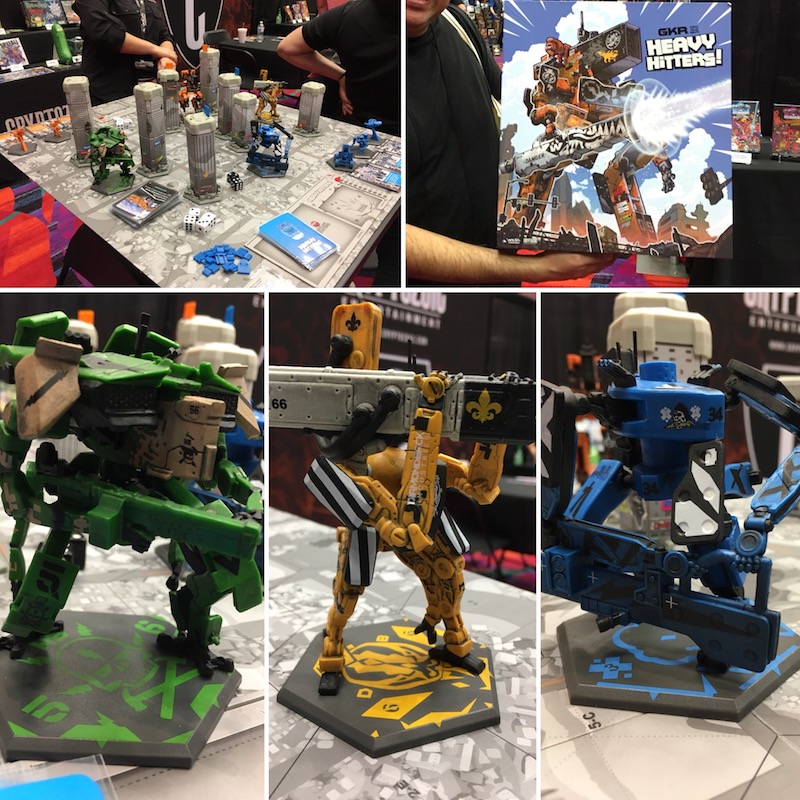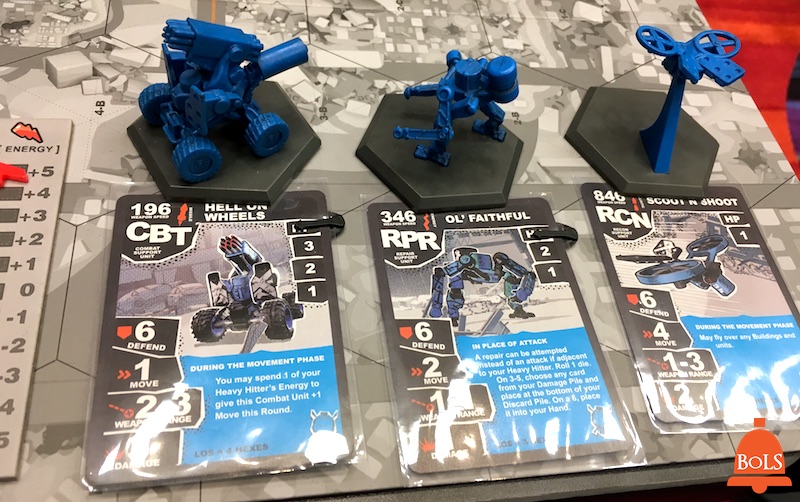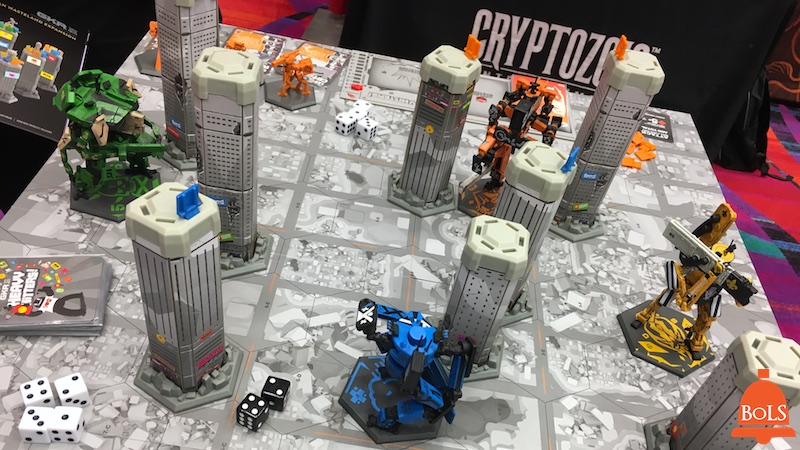 Minis from Privateer Press…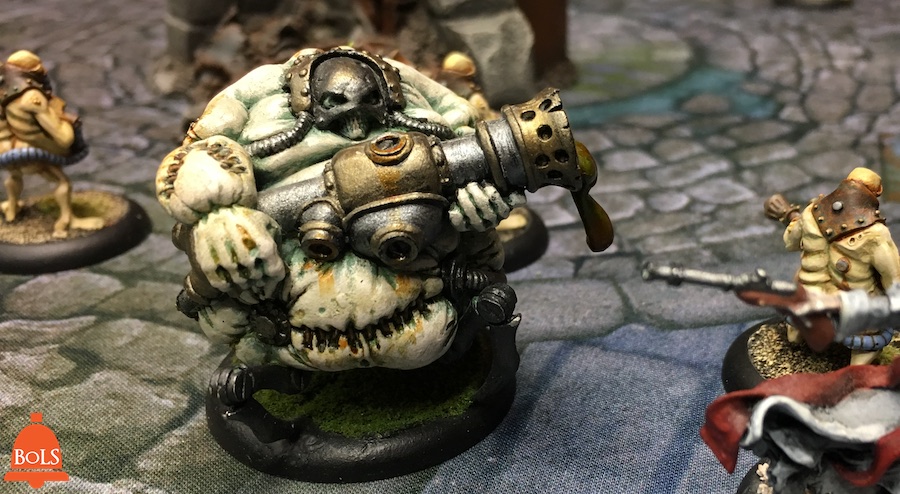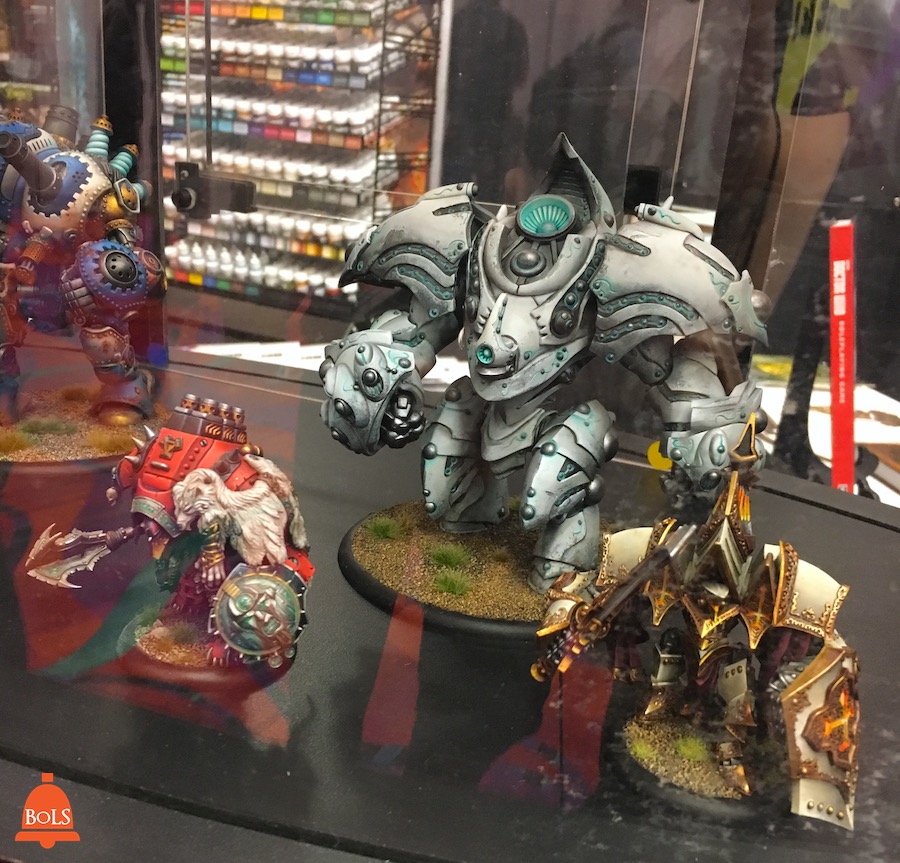 Subscribe to our newsletter!
Get Tabletop, RPG & Pop Culture news delivered directly to your inbox.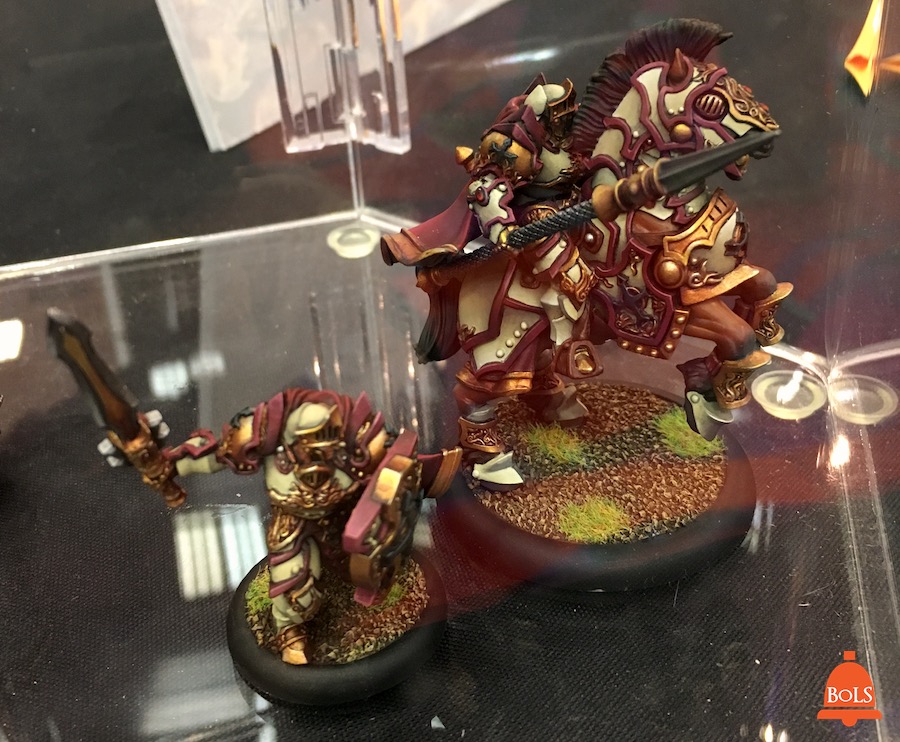 Minis from CMON for Bloodborne, Rising Sun, and Zombicide…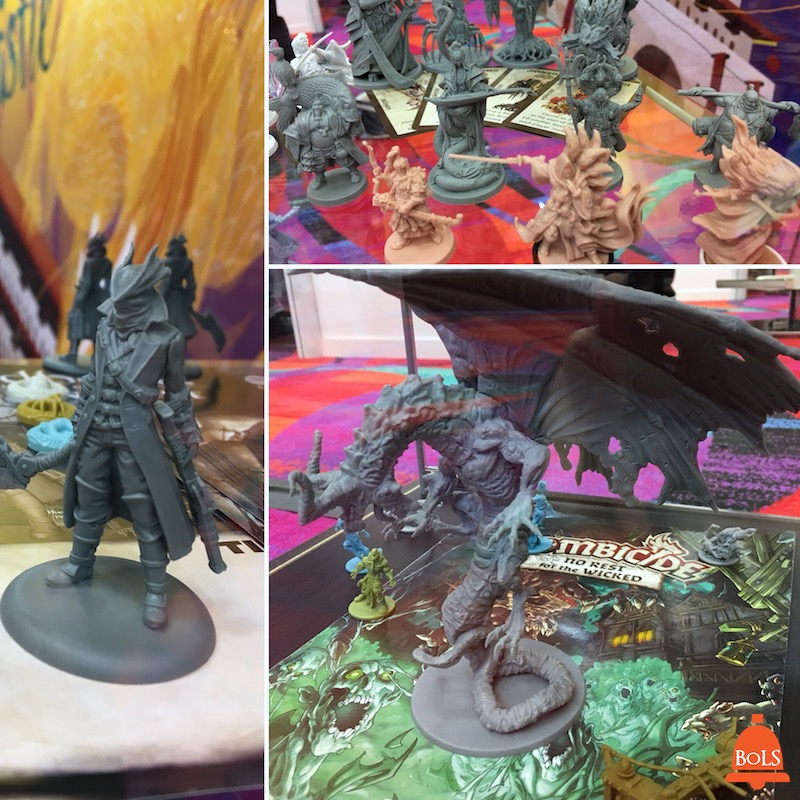 Ninja Division – Rainbow Knights
Due out this summer. This fast paced game is family friendly, but don't be fooled – this is also great for grown-ups, and is easy to add drinking rules to.
Rainbow Knight allows players to be one of six colorful knights who sail through the clouds, quickly moving around and past other knights to complete your beautiful rainbow trail before anyone else. Be careful, though! If you run into a rainbow trail, your knight will crash and fall, and you won't be able to complete your race through the sky. Featuring six knights with their own colorful rainbow trails and some airy obstacles to send you sailing around the sky.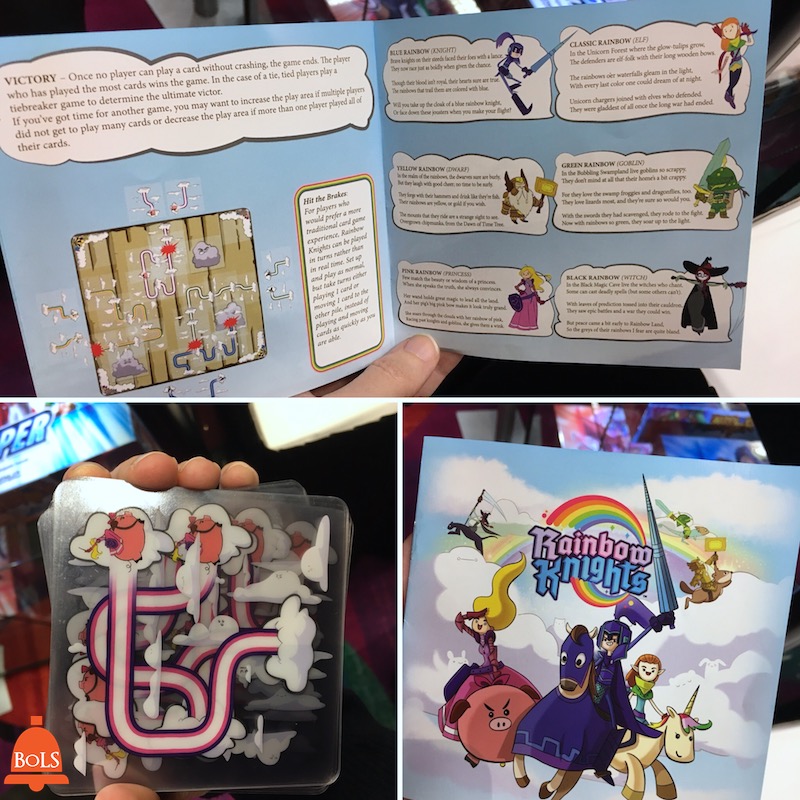 Talon Games – Cav Strike Ops
CAV is an open movement game that uses mechs, vehicles and air support. The minis are high grade plastic, hold detail, and they're less than $15.00 each. A great option for Robotech fans.
As a player in CAV:Strike Ops, you will be able to choose from a wide variety of models and factions that will allow you to showcase your own style of play and tactics. Model figures are available to represent the men and machines fighting in CAV:Strike Ops that a player may choose to collect, assemble, and paint to bring their battlefield to life. Every game of CAV:Strike Ops features a multitude of options to ensure every battle is as challenging as it is fun.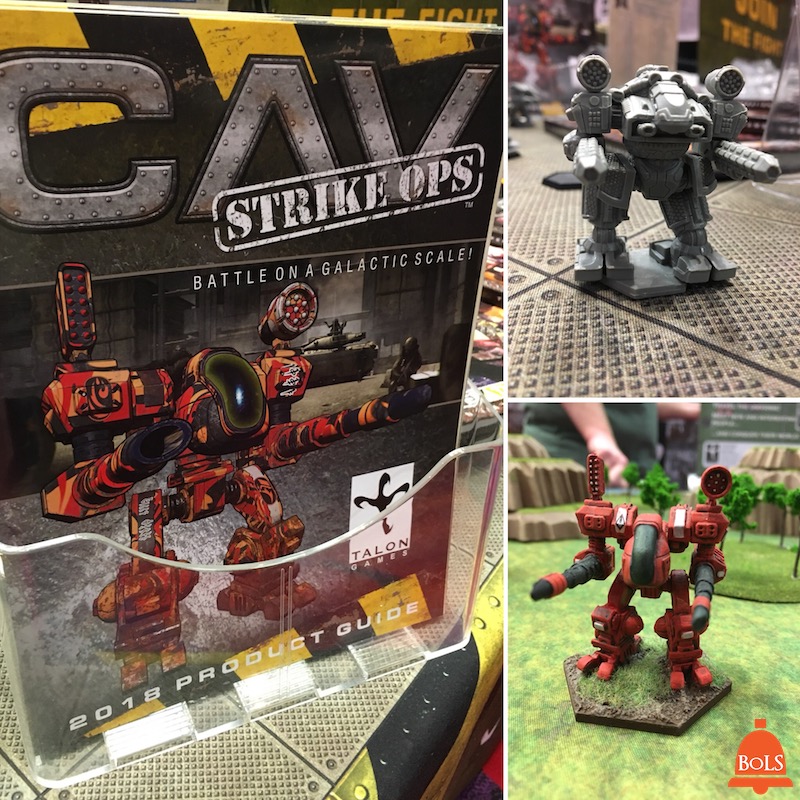 New minis, supplements, and custom dice from Piazo…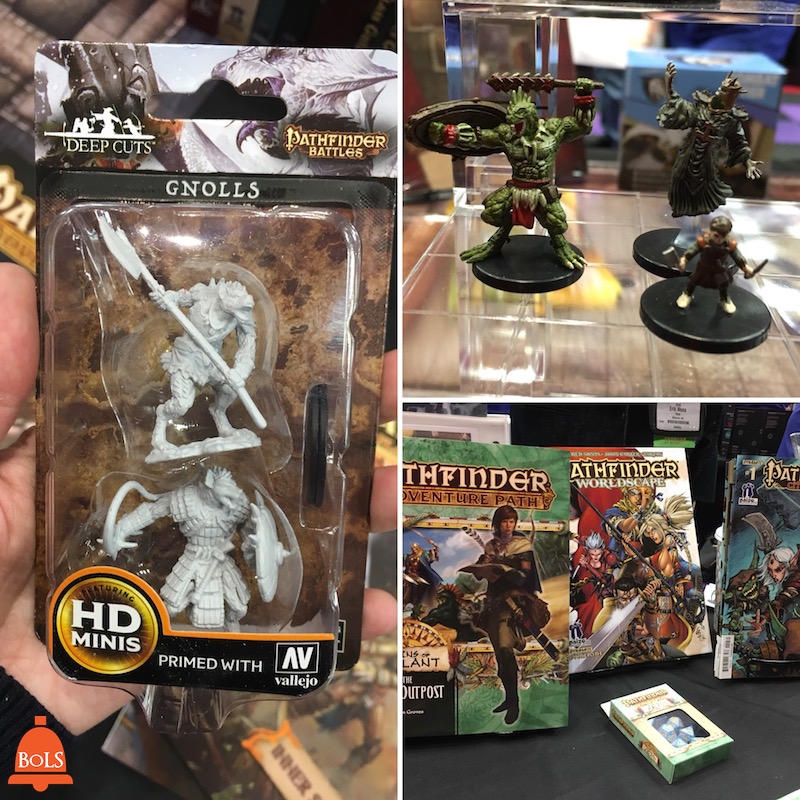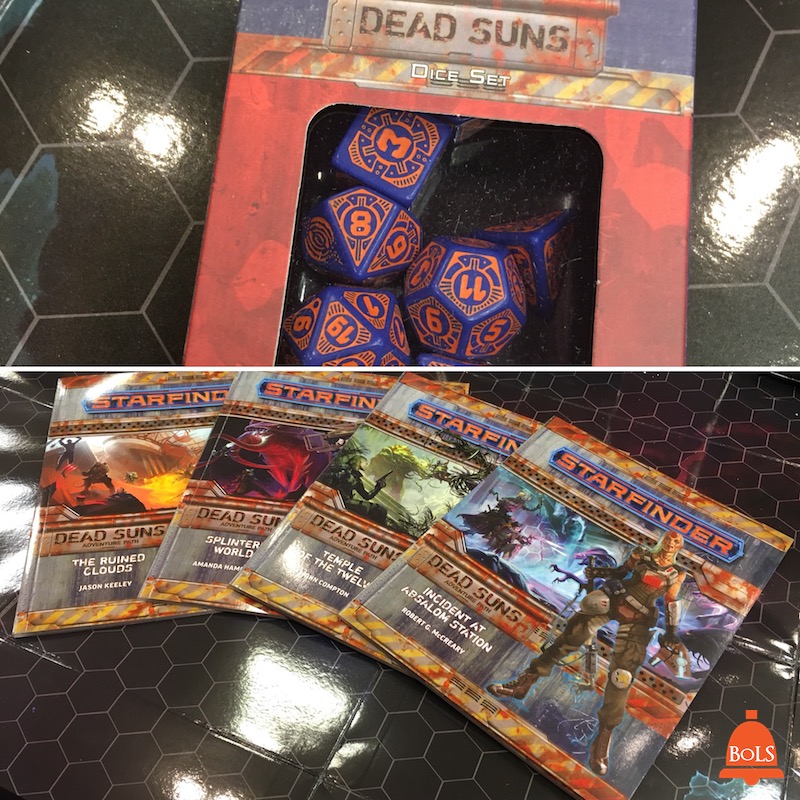 Coming this summer from Upper Deck…
This new card game is based on the popular Contest of Champions video game universe. 3-6 players choose one of 12 Marvel heroes and battle against one another. Players use dice to unlock special powers and attacks they can use to take down their opponents. Location cards can give extra abilities.
It includes characters that are unique to the video game, along with a lot of its punchy art. And everything fits back in to the box with no fuss thanks to a built in tray.