Tabletop Crowdfunding Round-Up: March 20th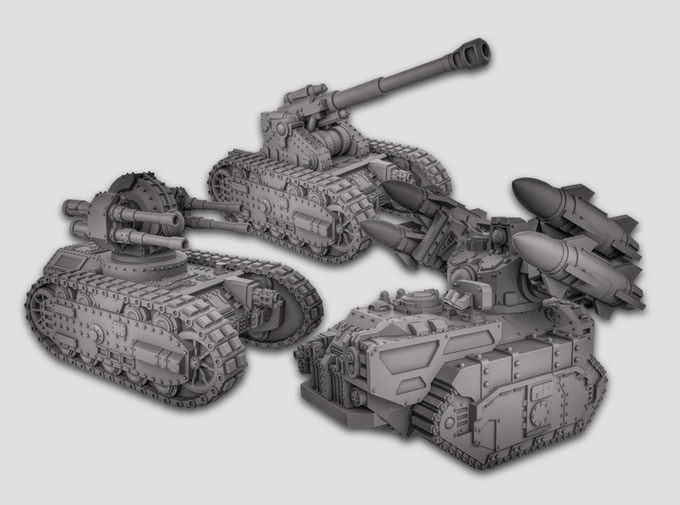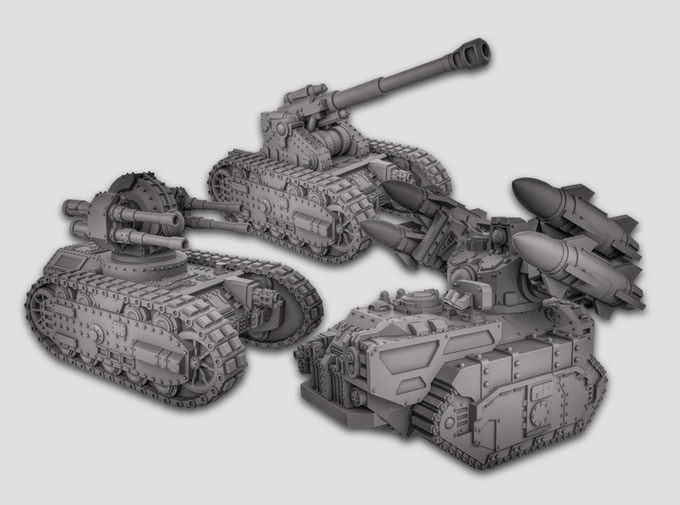 Clashing champions, dino DNA, and grimdark tanks. Come check out this week's batch of tabletop Kickstarter highlights!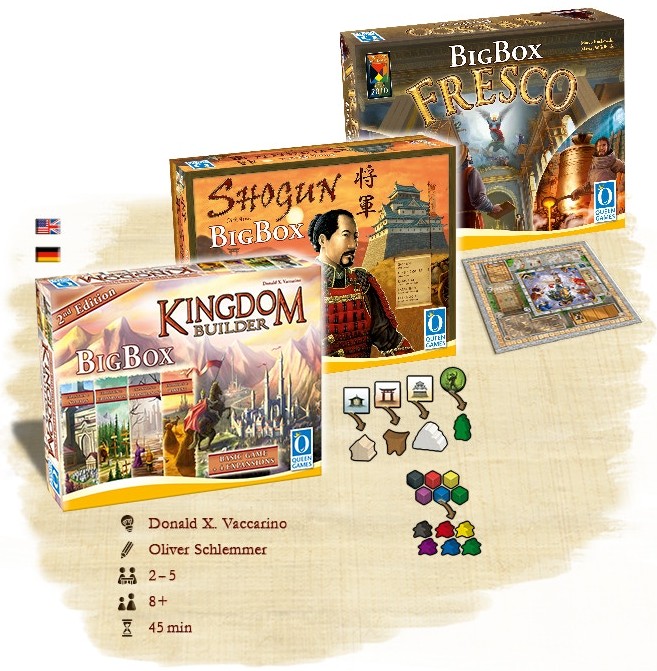 Queen Games is giving fans another chance to buy three of their most popular games in their "Big Box" format. While the stars of the campaign are Shogun and Fresco, they are also offering a Big Box version of Kingdom Builder. What sets these Big Box Editions apart from their standard retail counterparts are the hundreds of premium wooden components. Every cardboard building token and wooden cube has been upgraded to custom Meeples, and each box includes every expansion pack available for that game. The Big Box Edition of Fresco is €50/$61, while Shogun and Kingdom Builder are €65/$80 each. There are multiple bundle options available, most notably one that includes all three games for €150/$184.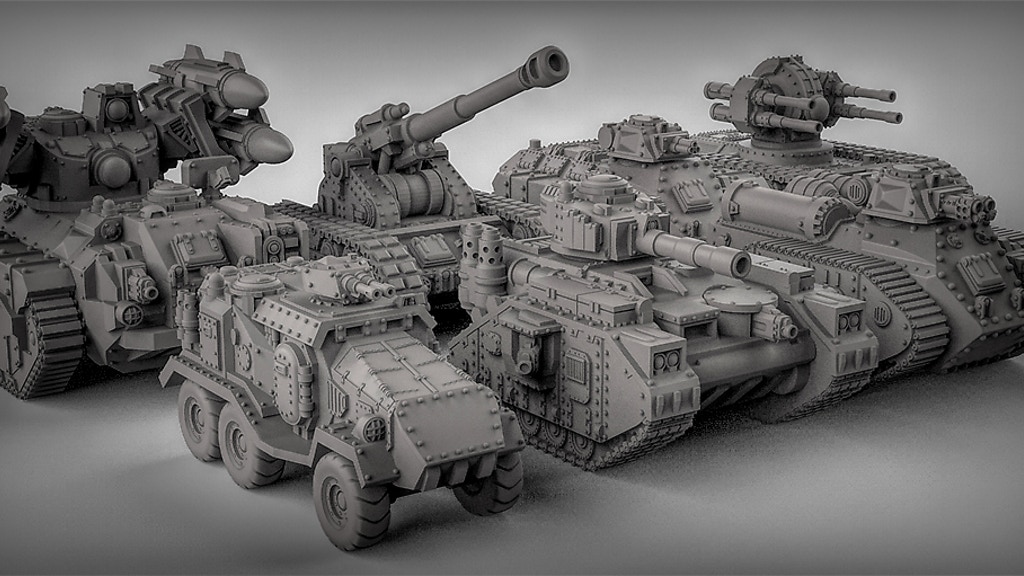 Duncan Louca is a veteran of the toy and collectables industry that currently makes 3D printable miniature sculpts as rewards to his Patreon backers. Now he is giving Kickstarter backers a chance to get STL files for his range of sci-fi transports, tanks, and artillery. There's currently over a dozen vehicles available, with a few wrecked tanks as stretch goals. Most of the vehicles have multiple weapon options that'll feel right at home on the battlefields of a certain grimdark future. You can get STL files for every vehicle in the campaign for £55/$77.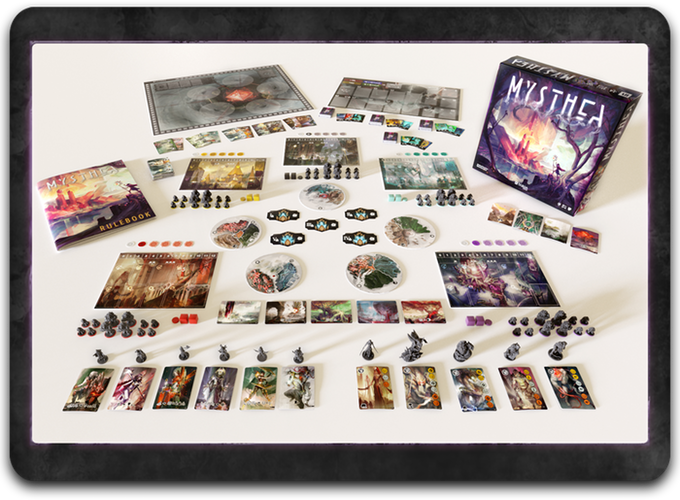 Mysthea is a miniatures-based strategy eurogame with a focus on area control, deckbuilding, and hand management. The game is set on an ancient world that has been struck by a mysterious object from space. This object brought with it otherworldly creatures and bizarre crystals crackling with raw energy. Each player controls a champion sent to investigate the center of the impact, where a massive crystal is embedded in the earth with five floating islands rotating around it. Over the course of the game, players will upgrade their starting deck of cards, raise an army of golems, fight the vicious monsters guarding the crystal, and manipulate the location of the five islands to gain an advantage over their rivals. Pledges start at €85/$104 for the standard game.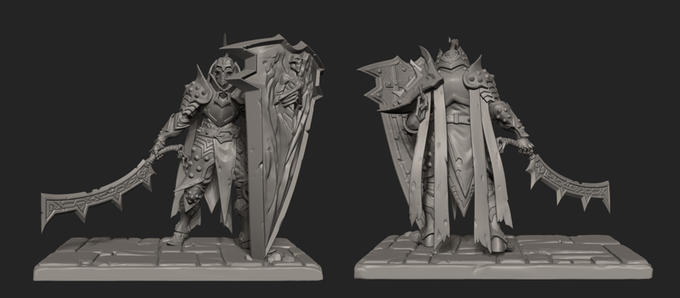 Subscribe to our newsletter!
Get Tabletop, RPG & Pop Culture news delivered directly to your inbox.
Brutality is a competitive miniatures-driven arena combat game where up to four players battle it out with teams of champions. Players begin the game by drafting two heroes, each with their own set of special attacks and abilities. Combine the skills of your two heroes in battle to set up devastating combos or slam enemies into hazards. Over the course of the game you'll acquire Relic and Artifact cards that can be played to boost your heroes, or directly attack enemy champions. The core game includes six heroes and everything else you need to play for $70. More heroes are gradually being added as stretch goals and will be included with your pledge.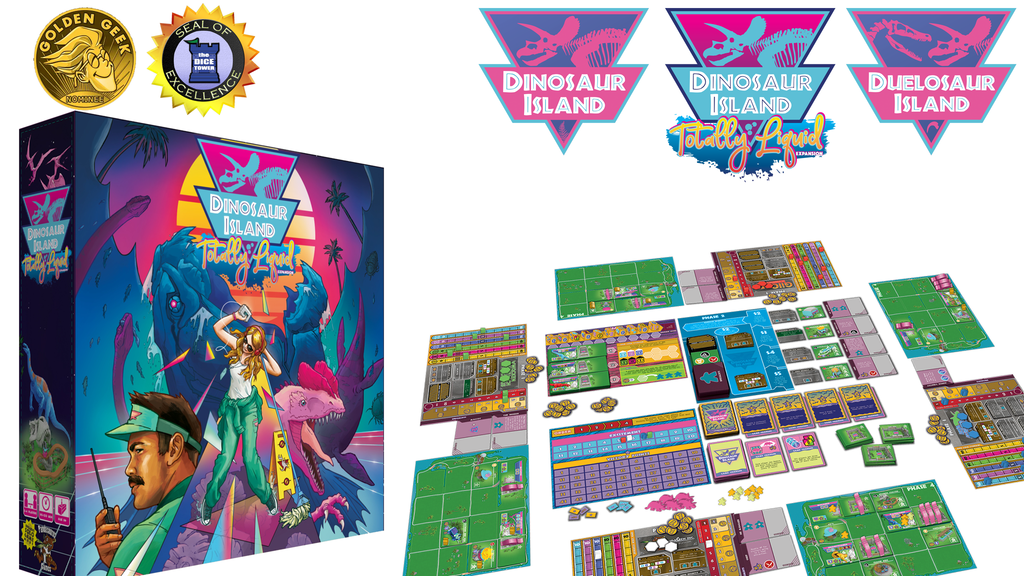 Last year's dinosaur park building game, Dinosaur Island, was a huge hit on Kickstarter and at retail. The game has been on store shelves for a few months now, and Pandasaurus would like to expand it with a pair of new expansions. Dinosaur Island: Totally Liquid adds support for a fifth player and a whole host of new mechanics, like prehistoric marine life and complex new park upgrades that bend the core rules in unique ways. You can also expect tons of new dinosaur Meeples to add to your collection. Duelosaur Island is a standalone competitive expansion that streamlines the game for 1v1 battles, and features custom dice mechanics that can be used in the full game to spice things up. Gamers that missed out on the previous Kickstarter will be happy to learn that the X-treme Edition of the core game is back as part of this campaign. Existing fans of Dinosaur Island can get both new expansions for $70, while newcomers can pick up the base game for $85.
~Which of these campaigns caught your attention?