Adventure Awaits Once More In The Borderlands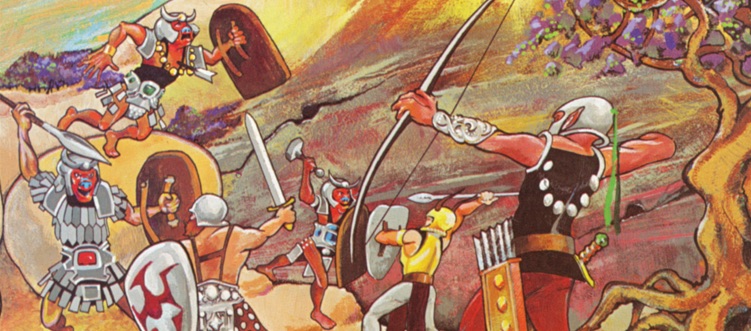 Into the Unknown and Keep on the Borderlands might be two of the most renowned non-tpk-inducing D&D adventures out there. Revamped for 5th Edition, you can return once more to the Borderlands, or venture out to this part of D&D history for the first time thanks to Goodman Games' reprint of the classic adventures.
That's right folks. Been waiting for more official news on this one for a while. But Goodman Games' Into the Borderlands is up for Preorder. In fact, it's up for a second round of pre-orders, because it's proved to be so popular that they've basically accounted for their first-run of printing. But there's still time to secure a copy for yourself! Right now you can pre-order this classic adventure, updated for 5E for its second release, due out in June of 2018.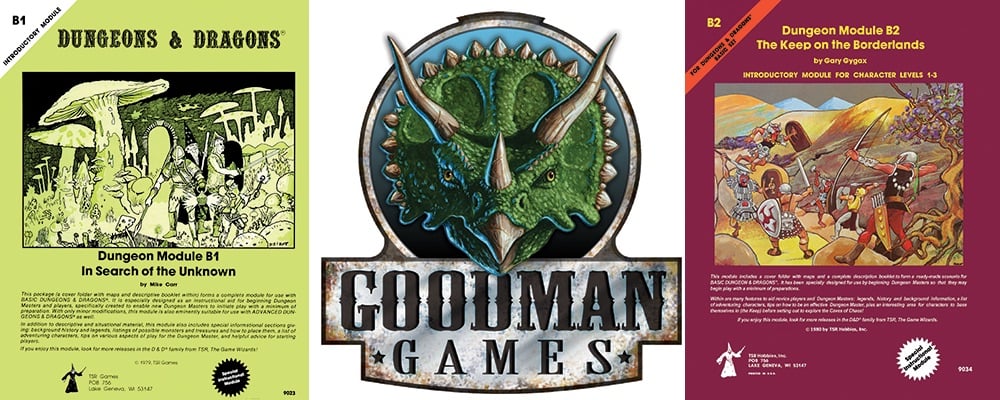 It's incredibly heartening to see the book doing this well–it's a fantastic concept. Since D&D has been rereleasing old modules on Drivethrurpg, folks have been eager to see their beloved modules get another pass. We saw this concept in action in Tales from the Yawning Portal–but with Into the Borderlands we have a chance to see what it looks like when a whole module is given the convert and update treatment.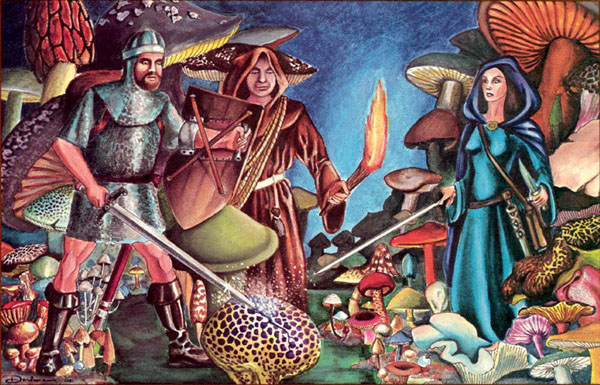 It sounds like they're doing a little more than just converting the module over–they're threading the modules together and including old material and commentary from designers–there's a lot to glean from a book like this. Especially if you've never had a chance to see how these modules were run–it's a fascinating look into the way D&D was, is, and will be. Check it out below!
via Goodman Games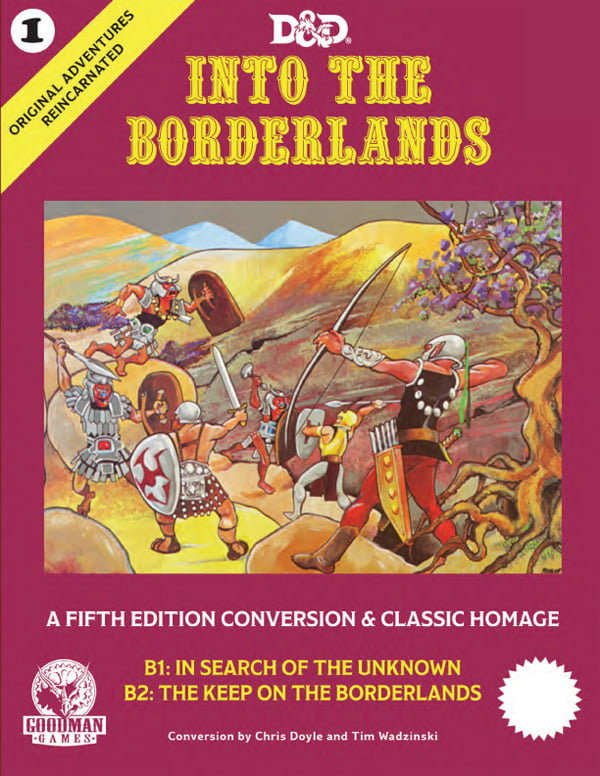 A lone fortified Keep is the only bastion of Good desperately striving to maintain the forces of Chaos at bay. But Evil is everywhere, lurking in dark caves, fetid swamps, and forlorn forests. Bands of cutthroat brigands and ruthless tribes of humanoids eager to clash with the forces of Good rove the region. The Borderlands hold many secret wondrous locations, and the opportunities for fame, prestige, and fortune are plentiful. But equally abundant are the perils, risks, and challenges to those brave enough to explore the wilds.

Sharpen your swords and axes. Purchase your iron rations and tinderboxes. And don't forget at least one 10-foot pole. Adventure awaits those with the mettle to confront Chaos in the Borderlands!

This tome is an homage to the origins of Adventure that began decades ago with B1: In Search of the Unknown and B2: The Keep on the Borderlands. Herein you will find high-quality scans from multiple printings of the original first edition adventure modules, plus commentary by such gaming luminaries as Luke Gygax and Mike Mearls. Full fifth edition conversions of both adventures are included, as well as brand new additional adventure locations to further expand and develop the Borderlands. This is a fully playable mini-campaign to start off your new fifth edition adventures, with a distinct old-school vibe.

Hardcover, 384 pages. Includes 16-page full color cover gallery.

Subscribe to our newsletter!

Get Tabletop, RPG & Pop Culture news delivered directly to your inbox.
Happy Adventuring!