The GREAT FAQ 1 is upon us, and one thing is clear – get ready to use and deal with more Strategems in your games.

Whether you think it's good or bad – the FAQ has spoken – ALL HAIL CPs!
So we are getting two more CPs for Battalions and three more for Brigades.  The +2 for Battalions is the big one.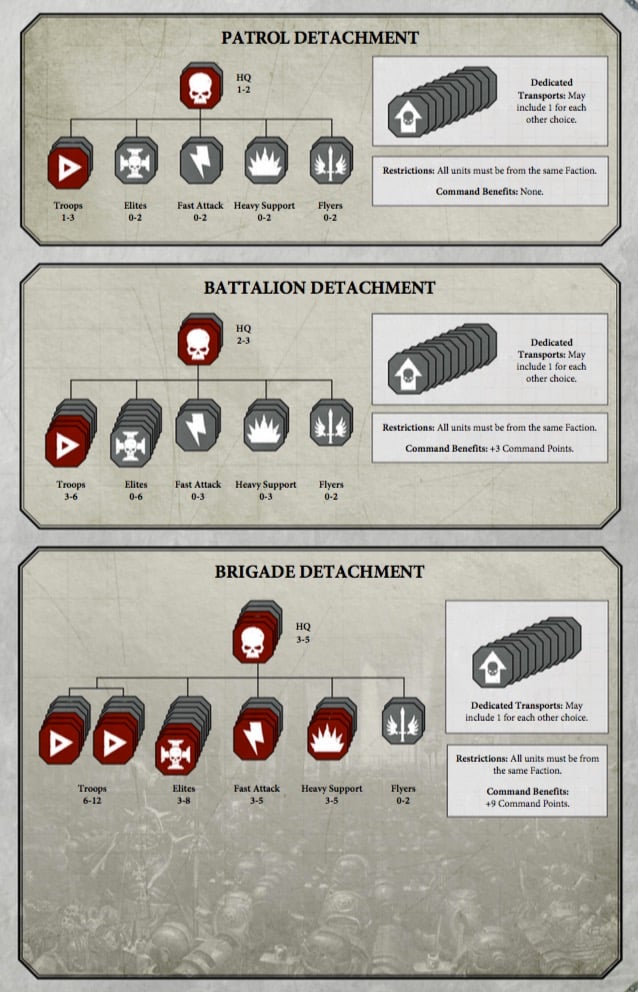 But Was That the Right Approach?
Here's my issue:  I like Age of Sigmar – deal with it.  And what I like about it is the simplicity and purity of the tactical decision making and dealing with the in-game results of your actions.  To me, having to roll with the punches of hot or cold dice, and opportunistically adapting from turn to turn to pull out a game is fun.
Moving back to 40, I like the thematic Strategems many armies have – you know, the ones no one ever uses.  My real issue is the default generic Strategems:

To me, these are just mulligans that reward lousy play. These things exist to dig players out of bad decisions, or just bad luck.
I would have rather reduced the crutches and left the Battalions and Brigades as they are. Instead, I would have reduced the CPs granted by the abusable detachments by 1-2, even taking some into the negatives to offset the unbalanced armies they can produce.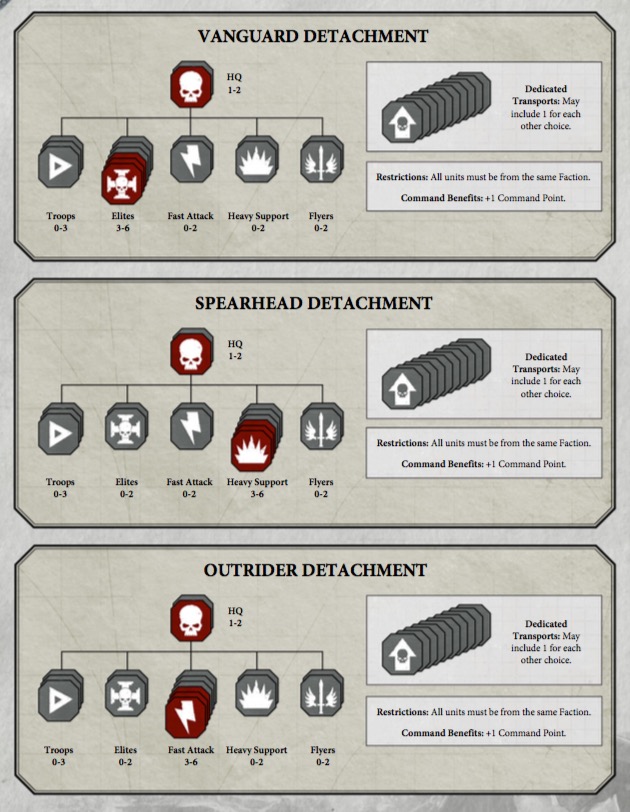 Give the players a real decision to make about just how much they want all those concentrated HQs, or ELITES, HEAVYS, or the others. Let them judge the trade-off of funky detachments vs. more CPs.  But apparently, it's gonna be all CPs all the time these days.
~So be ready, you'll never going to fail a clutch roll again – nor will your opponent.