The Akhelians, warrior caste of the Idoneth Deepkin, are coming to battle on your tabletop soon enough. Curious about who they are what what they do? Good thing Games Workshop has a brand new preview!
Yesterday we learned who the The Namarti were. Today we're getting a closer look at their fully-souled cousins within the Deepkin. These warriors are here to master warfare and to claim souls for their fellow Aelves.
via Warhammer Community
"The Akhelians are the warrior caste of the Idoneth Deepkin, raised from a young age to become masterful warriors. Like the Isharann, the Akhelians are drawn from those among the Idoneth Deepkin born with fully formed souls, and as such, possess the long lifespan of their kin – lives they dedicate towards the absolute mastery of warfare. The Akhelians are strictly meritocratic – lines of succession don't mean much when most of your children are born as Namarti!"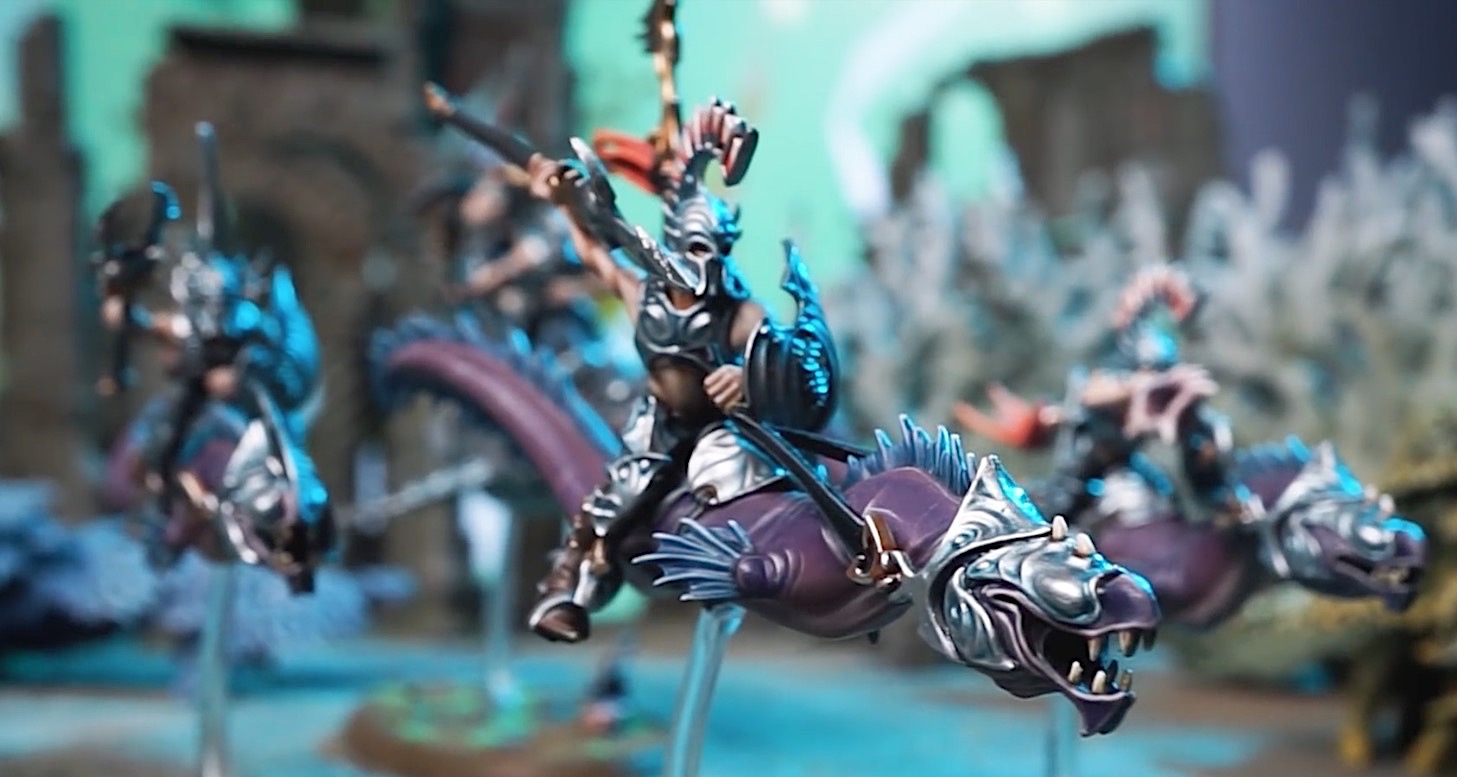 The Akhelian way of war reflects the mythic stories of the ancient aelf cavalry that rode to war on the backs of horses and dragons. On the tabletop this is reflected by the fact that the Akhelians are…your cavalry! They are an elite fighting force that ride the Eel-like Fangmoras and the massive Akhelian Leviadon!
While they are pricey to field, they bring the pain with a powerful statline and some hard-hitting weapons to boot!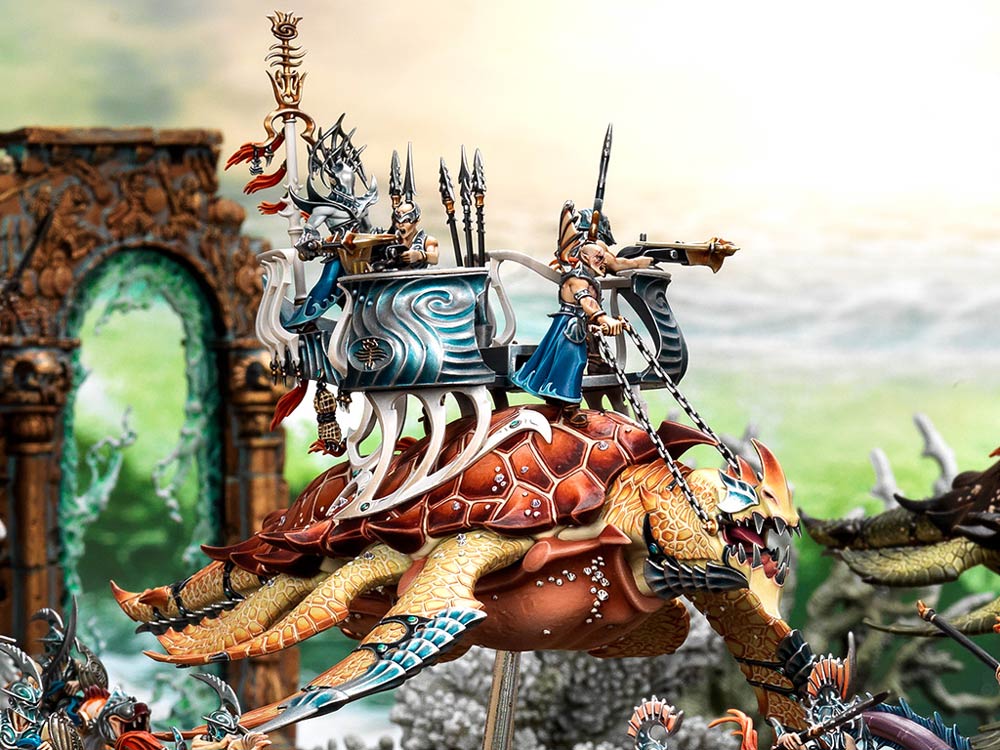 "Most Idoneth Deepkin armies will be led by an Akhelian King accompanied by Morsarr and Ishlaen Guard – powerful eel-mounted cavalry with the ability to harness biovoltaic energy – Ishlaen Guard, for example, can channel power to their shields to offer them greater protection."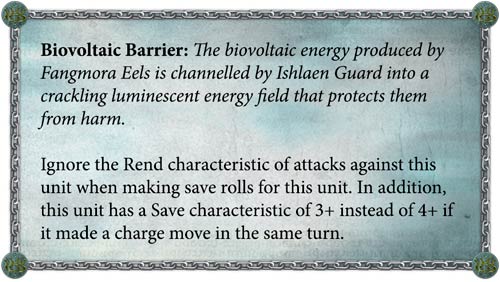 And one more thing – if you're really into the eels, or if you just want to run an elite force of crazy sea monsters, taking an Akhelian King as your general converts the Morrsarr and Ishlaen Guard into Battleline units! It's all Cav, all the time!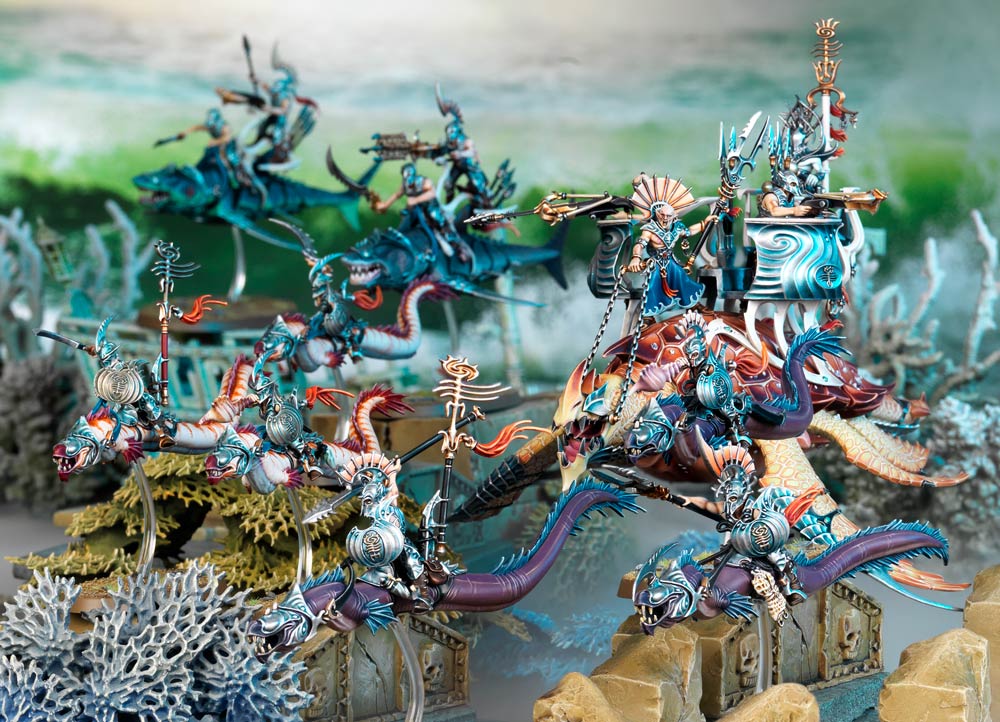 A small, elite force you say? I mean, I could use a low model count army. I can make room in my hobby time to put that together…and so it begins.