Geekery: 'Incredibles 2' – You Have to be Flexible to Raise a Family of Supers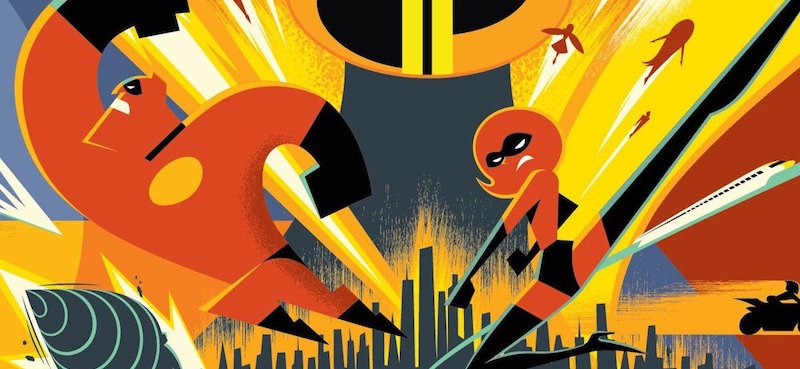 The latest trailer for the much-anticipated sequel reveals Elasticgirl's mission, some fun Portal inspired action scenes, and a new super villain – the Screenslaver. The new movie starts right after the first left off – as if the last 14 years never happened.

Elastigirl is chosen to be an example of how great supers can be, and how they can help rather than harm, to bring them back into the good graces of the public. She goes, but knows what she's missing – "You know it's crazy right? To help my family, I gotta leave it, to fix the law I gotta break it."
Mr. Incredible takes on caring for the kids alone while she's away. Being the only parent around is hard… even harder when you have a teleporting baby that catches on fire and shoots lasers out of his eyes when he's mad. It looks like Edna finds some helpful solutions, and the Parr family is fighting together against a new villain in the end.
This feels familiar, a little bit of a re-tread. I'm ok with that – I'm glad to have the characters with the original creators back for a new generation of fans. It looks like it's the same kind of fun as the first movie.
Pixar's Incredibles 2 opens in theatres on June 15th.