STREAMING NOW – Dark Apocrypha "Eldar vs Imperium TITAN-FIGHT!"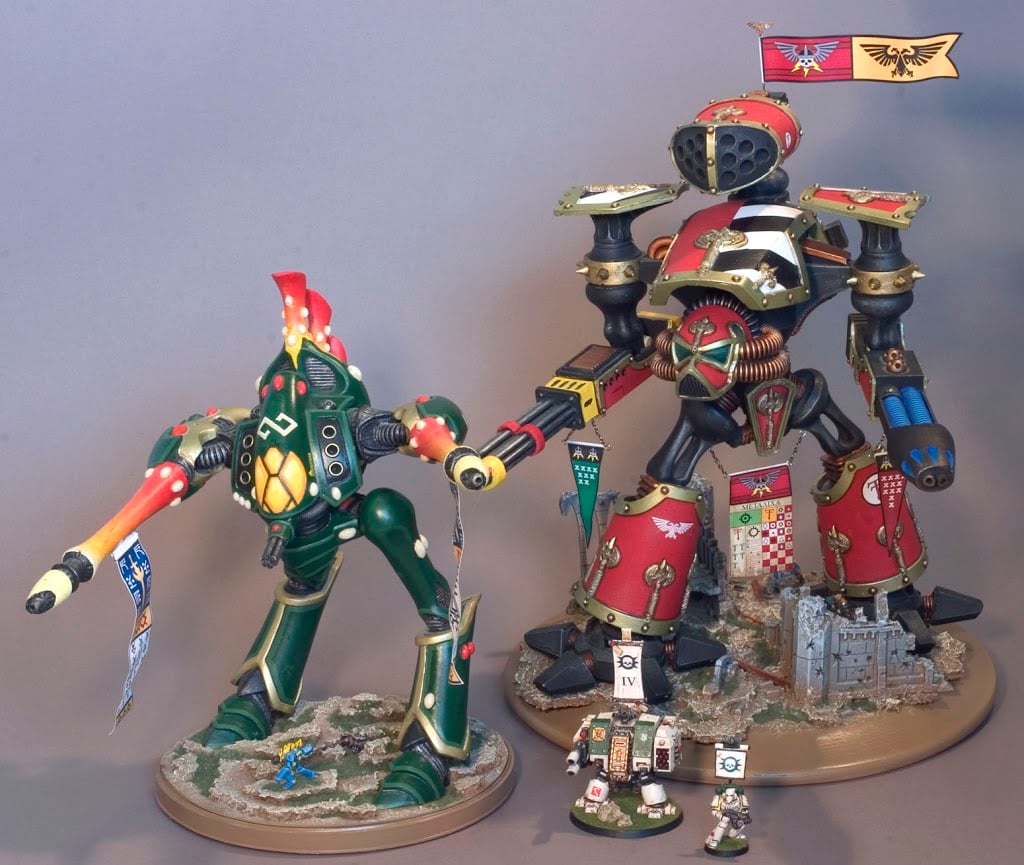 Deep in the heart of the Enigmus Sector a Warhound and Revenant titan square off with full armies to back them up.
This week on Dark Apocrypha…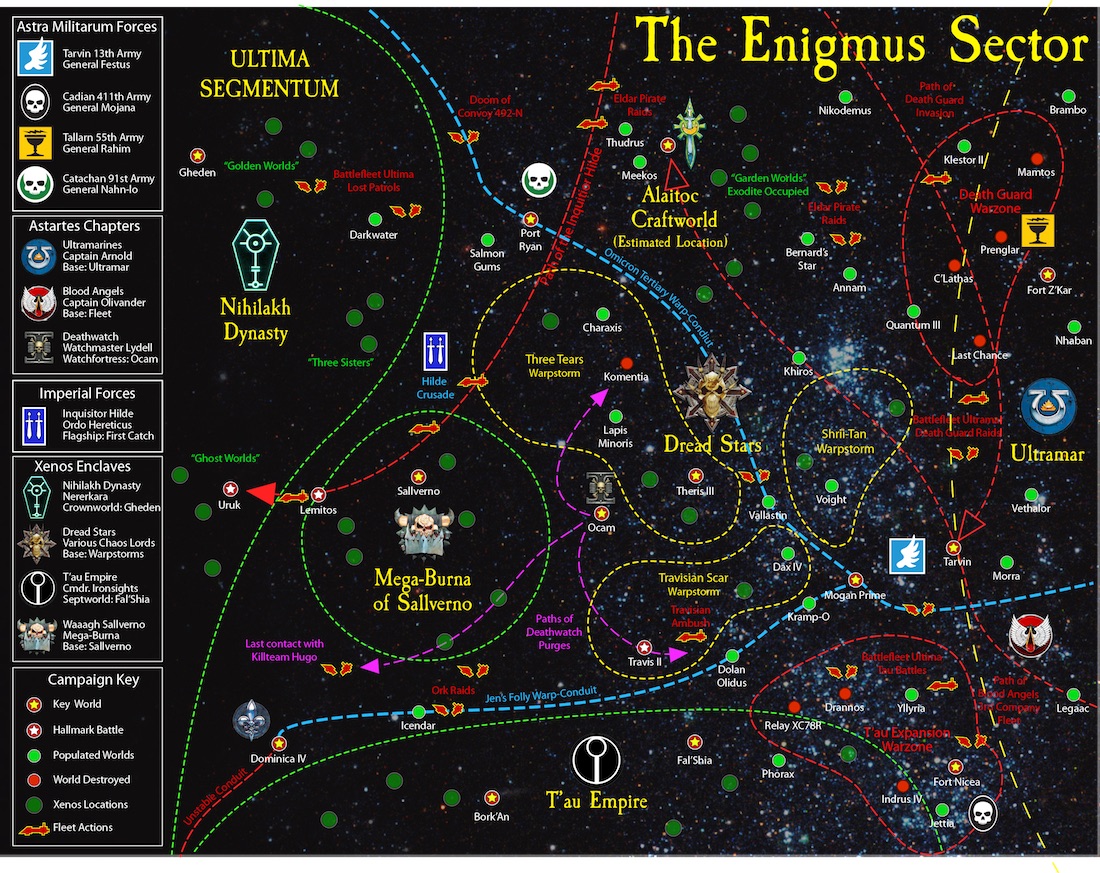 Welcome to the Enigmus Sector – the setting for Dark Apocrypha.
Twitch is the world's leading video platform and community for gamers. More than 45 million gamers gather every month on Twitch to broadcast, watch and chat about gaming. Twitch's video platform is the backbone of both live and on-demand distribution for the entire video game ecosystem.
Click Twitch logo (lower right) to join us on Twitch.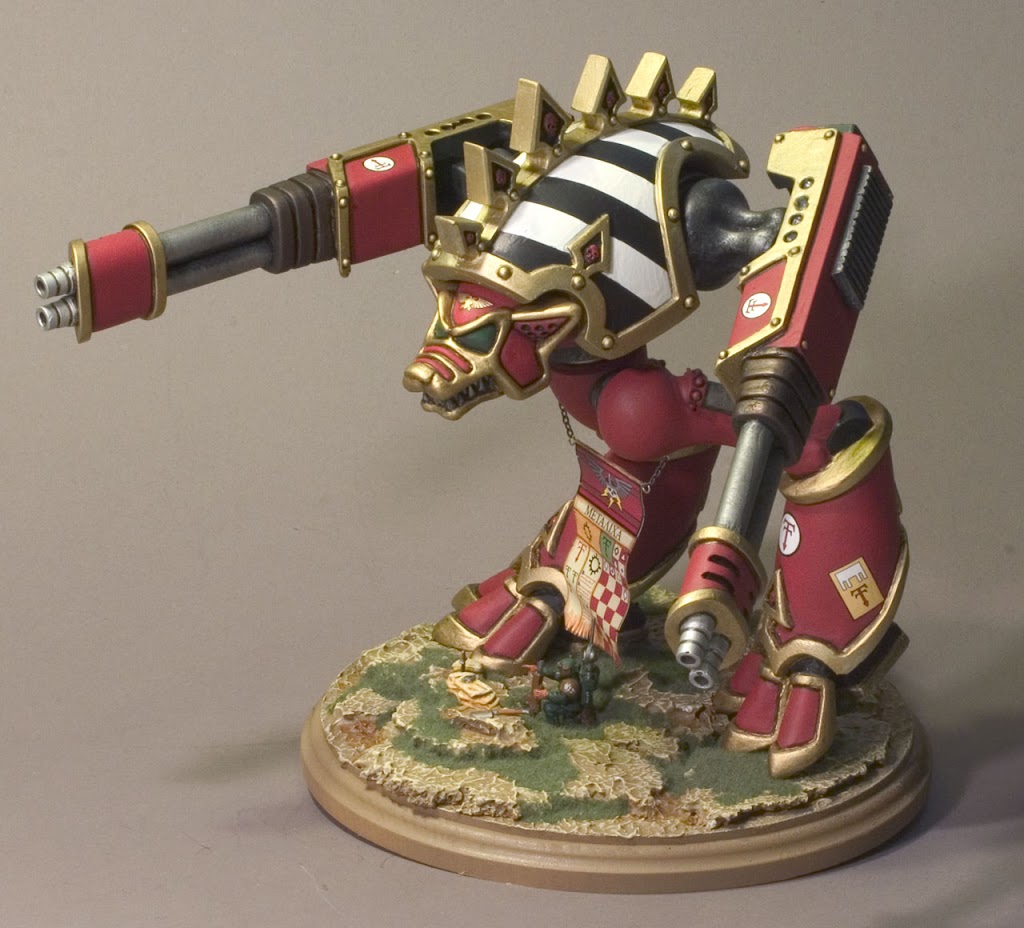 Eldar
Subscribe to our newsletter!
Get Tabletop, RPG & Pop Culture news delivered directly to your inbox.
Revenant Titan
Farseer w/ singing spear- 6
Farseer w/ singing spear- 6
5x Dire Avengers 3
5x Dire Avengers 3
5x Dire Avengers 3
5x Fire Dragons-  1x with fire pike 6
10x Howling Banshees 1x executioner – 6
Falcon w/ Pulse Laser, twin shurican catapults, bright lance, CTM, 9
Falcon w/ Pulse Laser, twin shurican catapults, bright lance, CTM, 9
Wave Serpent w/ twin Catupluts, twin bright lances, CTM – 9
Wave Serpent w/ twin Catupluts, twin bright lances, CTM – 9
Crimson Hunter- 8
77 PL 8/8 CPs + titan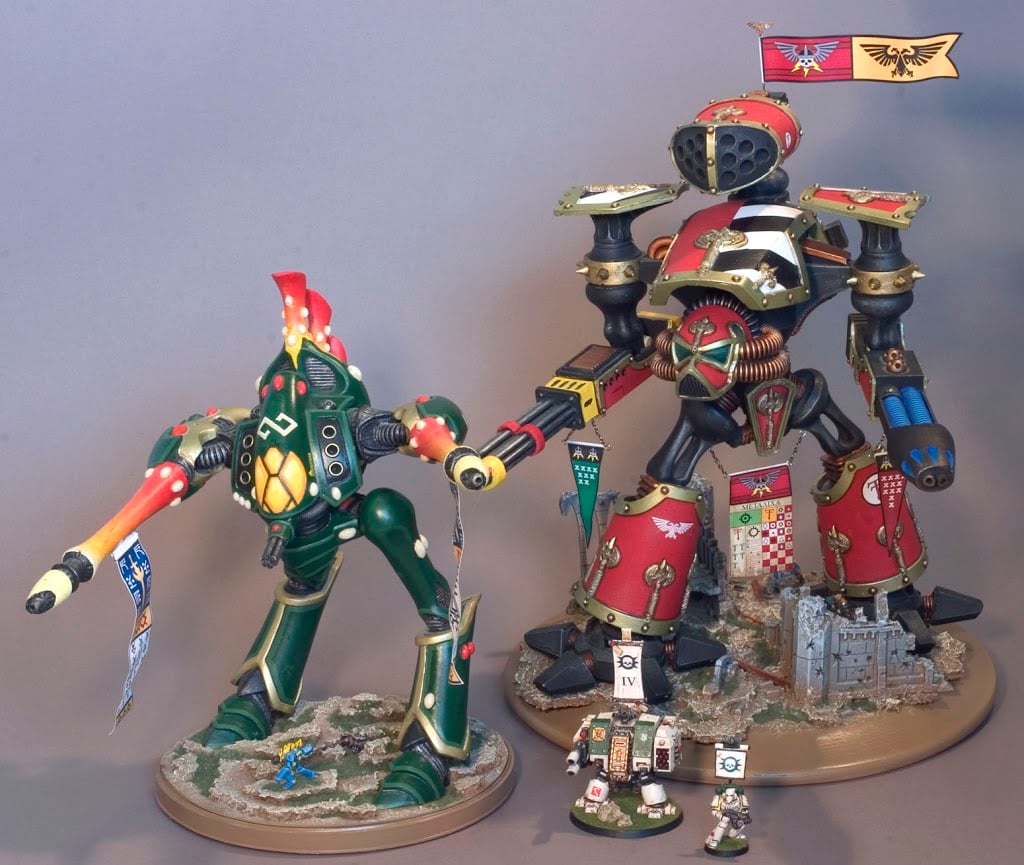 AM
Warhound Scout Titan
Company Commander -3
Company Commander – 3
Primaris Psyker -2
10x Infantry Squad – 3
10x Infantry Squad -3
10x Infantry Squad -3
Thunderbolt Heavy Fighter w/4x Hellfire Missles  – 15
Tank Commander w. Demo Cannon, Lascannon, 2x Heavy Bolters and Heavy Sutbber-12
Primaris Psyker -2
Leman Russ- Battle Tank w. Battle Cannon, 3x Heavy Bolter and Heavy Stubber-10
Leman Russ- Battle Tank w. Battle Cannon, 3x Heavy Bolter and Heavy Stubber -10
Leman Russ- Battle Tank w. Battle Cannon, 3x Heavy Bolter and Heavy Stubber -10
79 pl 9/9 cp + titan