ToyLand: A Velociraptor Attacks in New LEGO Set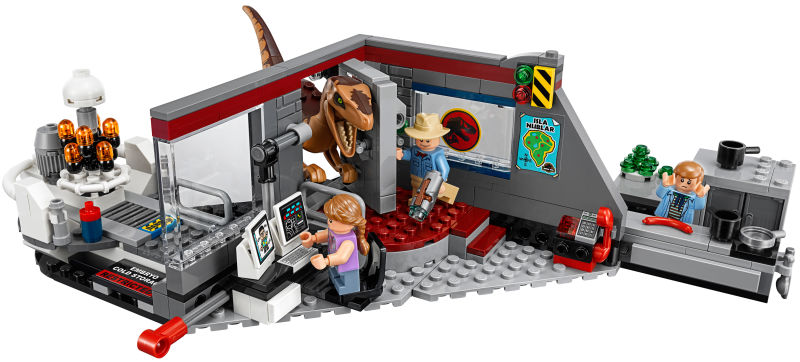 As part of its new collection of Jurassic World sets, LEGO dug back in time and the iconic velociraptor chase from the original movie.

Recreate the terrifying scene in park's visitor center with minifigs of Alan Grant, Ellie Sattler, the Murphy kids, and a ferocious velociraptor intent on eating them. The set includes the kitchen, complete with hiding places for the kids, and a lab with a locking door and a cold storage unit.
You can almost hear the screeching.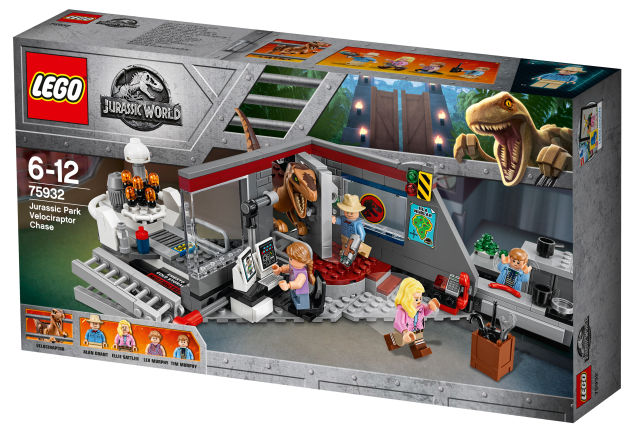 Jurassic Park Velociraptor Chase – $39.99
360 pieces
Measures over 3" (8cm) high, 11" (29cm) wide and 8" (21cm) deep.
Includes 4 minifigures: Alan Grant, Ellie Sattler, Lex Murphy and Tim Murphy.
Velociraptor features poseable limbs, head and snapping jaws.
Control room features a computer desk, ladder, telephone, door locking system and smashing window, plus a cold storage unit with dinosaur DNA and embryo storage, and a security camera.
Kitchen area features a jelly dessert, chocolate, spoon, cleaver, hot dog, pots and pans, and an opening cabinet.
Accessory elements include 8 dinosaur embryos, walkie-talkie, umbrella, wrench, gun stud shooter and a shaving foam can.