Geekery: 'American Gods' Returning Sometime in 2019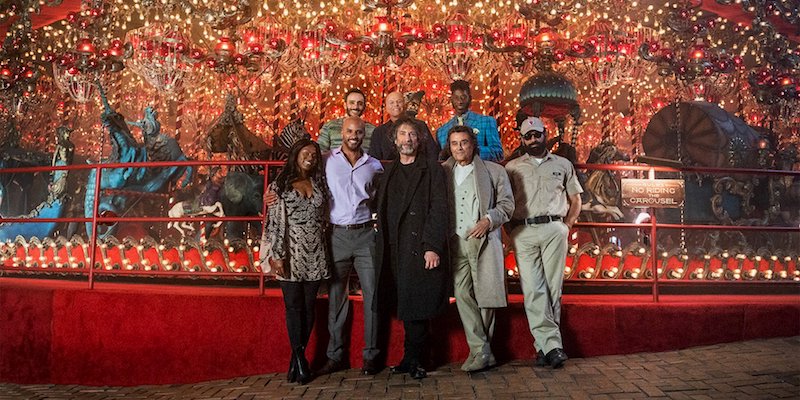 The fate of the second season of American Gods has been up in the air for awhile – it lost a showrunner and major stars last year. This new video from Neil Gaiman and the crew shows things are getting back on track.

The series has been in limbo since late last year. Showrunners Bryan Fuller and Michael Green left the show after not being able to work out creative decisions with FremantleMedia. Gillian Anderson followed shortly after, and Kristin Chenoweth's return is still in question.
Neil Gaiman has stepped in as EP, and they've finally posted an update:
Prepare for war. #AmericanGods Season 2 is coming to @STARZ in 2019. pic.twitter.com/AiAfbcVaL1

— American Gods (@AmericanGodsSTZ) April 30, 2018
Chris Byrne (who worked on Hannibal with Fuller) is directing the first of the second season's 8 episode run. I'm expecting they'll try to wrap it, and not add new material on top of the book to extend it, given how the show has changed creative hands in only 2 seasons. They've got a good amount of ground to cover after season one's meandering plot (with gorgeous visuals). I'm hopeful that it'll be good, especially with Gaiman at the helm.