Goatboy's 40k Thoughts: Breaking the Rule of 3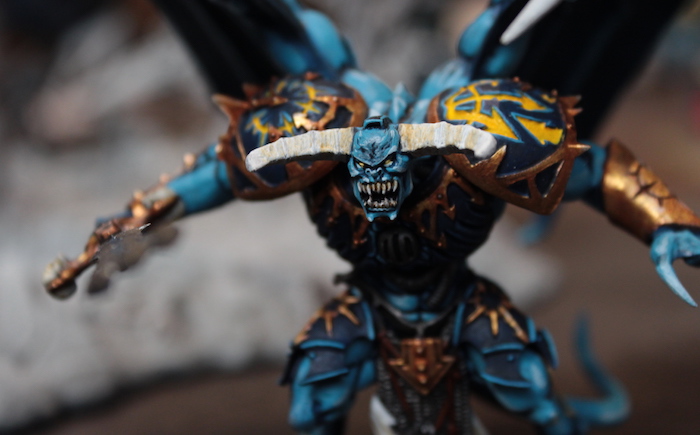 Goatboy here again with another lovely look into some 40k thoughts.  Today I want to talk about how you can break the rule of 3 in matched play.
Currently there are a few armies that can break this rule by either utilizing squadrons of vehicles or having a Dataslate that while similar to others – is actually different – thus allowing you to break the beta rule.  Let's look at some of these options and see if there is anything actually decent you could use.

Chaos – Breakin The Law, Breakin the Law…
First of all – an easy one to look at is how each of the "Chaos" armies have a differently named Dataslate for the Daemon Prince.  If you look at each of the books the actual Dataslate for this options has a different name, rules, and options listed within.  Sure some of these options might actually still be the same due to how the Index books, what options you can purchase, etc works – the units themselves are completely different.  Here is a list of each one, their name, and how they are different.
Chaos Space  Marines – Listed as Daemon Prince with the option for a Warp Bolter, Legion Tactics, Adeptus Hereticus Keyword, and no special other rules based on the Chaos God they are Marked too.
Thousand Sons – Listed as Daemon Prince of  Tzeentch with an extra Spell they can cast, Ephemeral Daemon Rule, Adeptus Hereticus Keyword, less weapon options, and having access to 3 sets of spells.
Death Guard – Listed as Daemon Prince of Nurgle with a new options for a Bile Spurter, Disgustingly Resilient, Adeptus Hereticus Keyword, and a locked in Spell Choice from the Contagion list.
Chaos Daemons – Listed as Daemon Prince of Chaos with options for the Marks, Rules for each Mark, limited Weapon Options (Claws, Sword, Axe), no Adeptus Hereticus Keyword(stops spells from boosting them), and finally locked in Psychic choices based on the Mark they wear.
Of course with the limited Smite spam available (really only Grey Knights and Thousand Sons can truly do it) this isn't nearly as back breaking as you would think with so many duplicated options.  I mean – I love me some Daemon Princes but 9 of them are not going to win you the game versus some of the Nonsense sitting on the table tops right now.  It might be interesting to have 3 Thousand Sons ones as a Smite Battery mixed with some Close Combat options but there is an issue where while the Daemon Princes are good at killing MSU units – anything big, large, and hard to deal with will bog them down and force way too many saves to survive.  Still as a lovely of all the big monster options (As you will see later in this article)  it probably isn't that good.  But heck expect a Daemon Prince list in an Article at some point.

Tanks, Tanks, Tanks, Tanks….
The next batch of breaking the rule of 3 options is all the plethora of tanks, guns, and other options for the IG… cough cough… AM book.  They can take so many tanks that it is a bit nutty.  A buddy has talked extensively of running 9 Basilisks as an option and it has to have you wonder if there are other things that could be a bit rough to deal with.  Thankfully the FW stuff got a bit expensive but still – that many deadly guns coming at an army not prepared is rough.  I do wonder if there might be an update to this Rule of 3 due to some of the issues the AM bring to the table.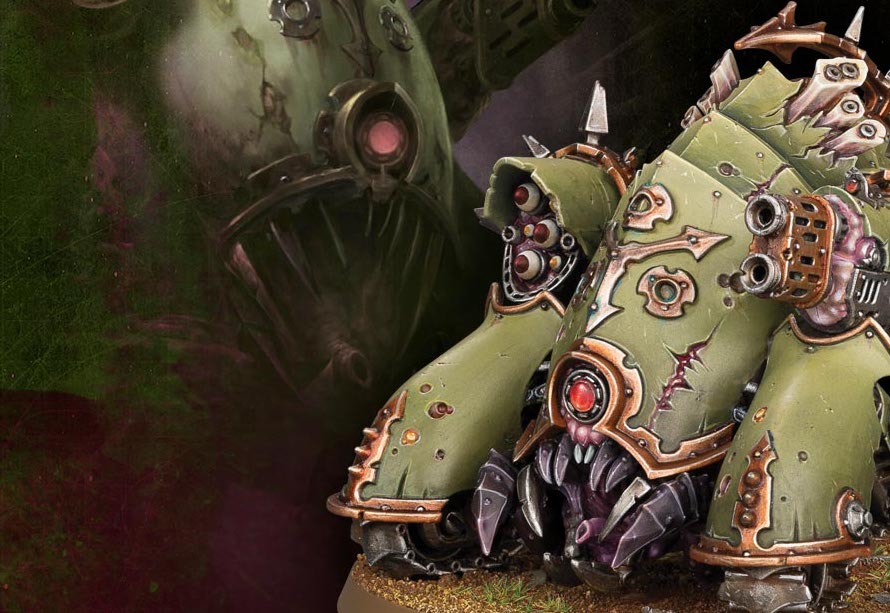 Chaos really only has one squadron vehicle available to the Death Guard currently.  While at times I wish we could see the Squadron rule come to them for things like Predators or Plagueburst crawlers (making all those players who bought 5+ happy) it is probably for the best they just leave it to Death Guard and their cheap little goofy Dreadnought like option the Myphitic Blight-Haulers.  I think if they were a bit cheaper their could be some kind of thought on 2 units of 3 as a "central" hold unit.  Back up by some Daemons with healing powers, strength bonus's, and their own Keyword Adeptus Astartes/Deathguard rule and you could have something interesting.  Again its when you have a unit hit almost 150 points it becomes an issue and something you just can't copy and paste a ton of times in your army list.  It doesn't help that their cheap options to fill out the rest of the army doesn't really do a ton for you.  I still have thoughts of 3 with a 20 man blob of Plague Marines trudging up the field.  Maybe some Pox Walkers in front to allow for Cloud of Flies to do work as you get close and maybe get lucky throwing some Grenades.  It doesn't feel like it would do enough but I can dream.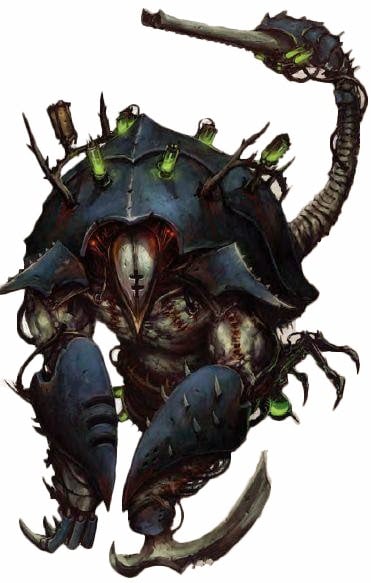 The last breaking the rule of 3 option we might actually see is the armies built around 9 Talos's as a central anvil unit and the plethora of cheap Dark Eldar options you can add around them.  The random army lists I had built had 9 of these guys – Chainflaw/Haywire Blaster as the cheap options, a mix of very cheap DE Flyers, and some Wyches as the meat of the army.  It felt like it would just be horrible to try and push into let alone pull off of any objective.  The Talos's themselves through out a ton of damage and backed up by being Cult of the Flesh – the 4+ inv save is pretty annoying to break through.  Urien sitting back and looking over his menagerie of death seems pretty good as well.  The biggest issue is trying to get 9 of them as most of the Dark Eldar players really only have 5 (for the best formation from 7th edition for the DE).  I do expect a lot of pure DE armies to either go this route or a big unit of Grotesques as a good Anvil unit to allow your army to fully throw themselves at the enemy with an extremely hard option to remove from your back field base.
Here is the basic idea for the Army for those interesting.
Spearhead Detachment – Coven of the Flesh
HQ: Urien
Heavy: Talos X 3, Chain Flail/Macro-Scalpel X 3, Two Haywire Blasters X 3
Heavy: Talos X 3, Chain Flail/Macro-Scalpel X 3, Two Haywire Blasters X 3
Heavy: Talos X 3, Chain Flail/Macro-Scalpel X 3, Two Haywire Blasters X 3
Battalion – Cult of the Red Grief
HQ: Succubus, Agoniser
HQ: Succubus, Agoniser
Troops: Wyches X 7
Troops: Wyches X 7
Troops: Wyches X 7
Dedicated Transport: Raider, Disintegrator
Dedicated Transport: Raider, Disintegrator
Dedicated Transport: Raider, Disintegrator
Flyer Detachment – Kabal of the Black Heart
HQ: Archon
Flyer: Razorwing Jetfighter, Disintegrator Cannon X 2, Splinter Rifle
Flyer: Razorwing Jetfighter, Disintegrator Cannon X 2, Splinter Rifle
Flyer: Razorwing Jetfighter, Disintegrator Cannon X 2, Splinter Rifle
Subscribe to our newsletter!
Get Tabletop, RPG & Pop Culture news delivered directly to your inbox.
The reason I went with Disintegrator Cannons is that all the Talos's have Haywire Blasters so they can easily deal with Vehicles.  The Disintegrator cannons can easily deal with tough troops and the sheer amount of attacks the army can throw out should deter anyone getting too close.  Plus the Flyers can cause charging issues as they block off key routes to them.  Is it a good army?  Who the heck knows but it seems pretty rough with all those pain loving turds holding the back field.
~Are there any other good Squadrons I missed?  Anything else that you feel could be very powerful?