GW: Space Marine Heroes Series 2 Heading To Japan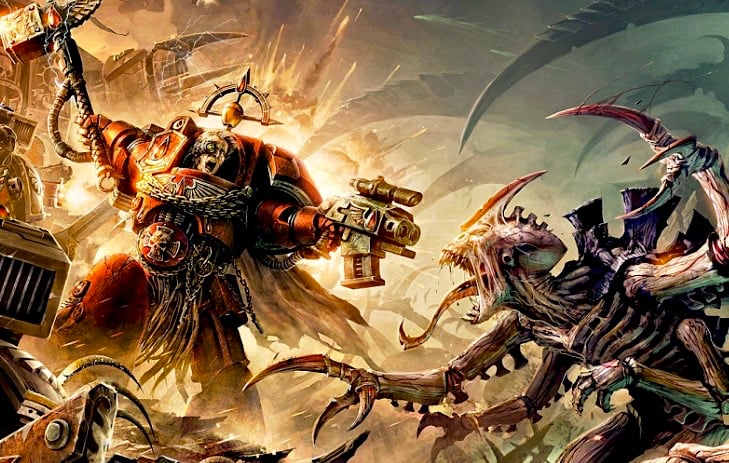 Games Workshop Japan is getting a second wave of Space Marine Heroes and the first pictures have surfaced.
Last year, Games Workshop released The Space Marine Heroes in Japan. This was a set of 12 Space Marines that were exclusive to the Japanese market and were sold as hobby kits.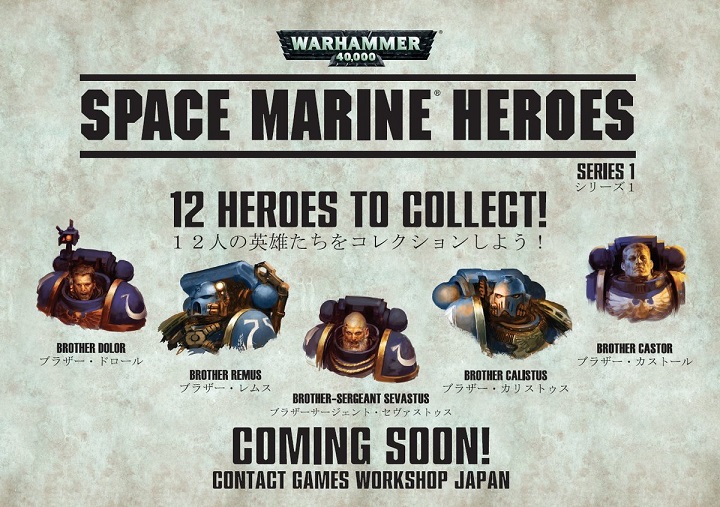 These sculpts later showed up as part of the upcoming Space Marine Adventures – Labyrinth of the Necrons. Now, at the Shizuoka Hobby Show in Japan, Games Workshop has revealed the next series of Space Marine Heroes!
via @GWJPN_PR (Twitter)
静岡ホビーショーにていよいよスペースマリーンヒーローズシリーズ2の情報が!
是非一般公開日にはご来場あれ!#静岡ホビーショー pic.twitter.com/1b88Wg5Rl8

— ゲームズワークショップ (@GWJPN_PR) May 10, 2018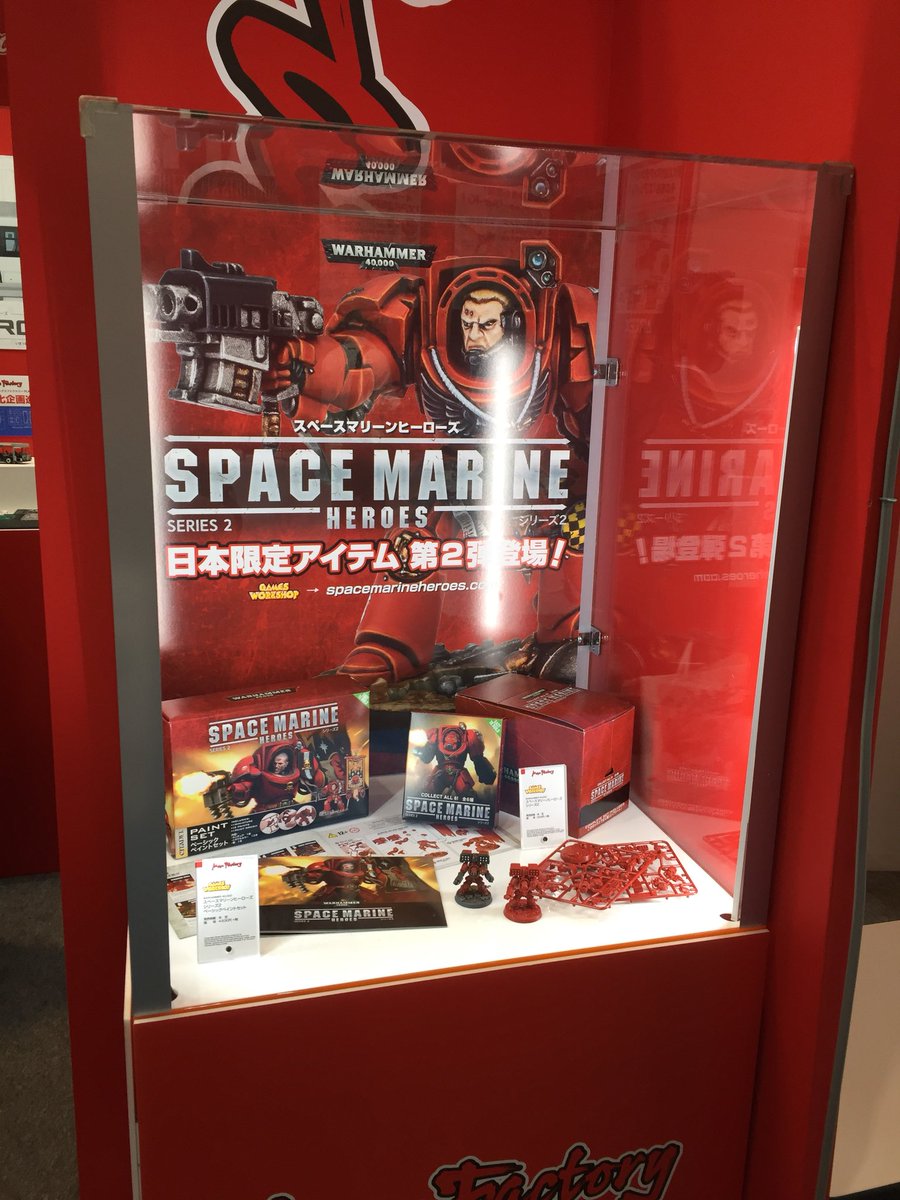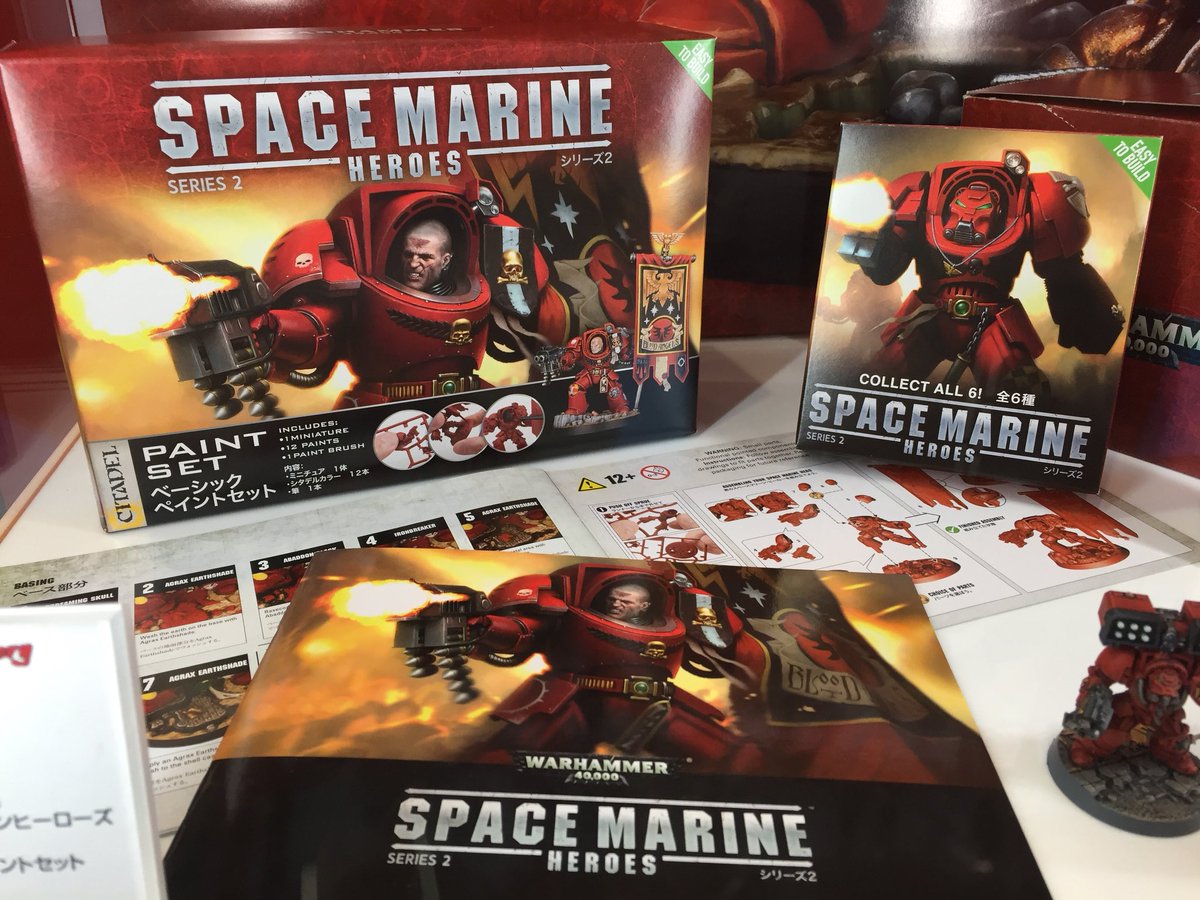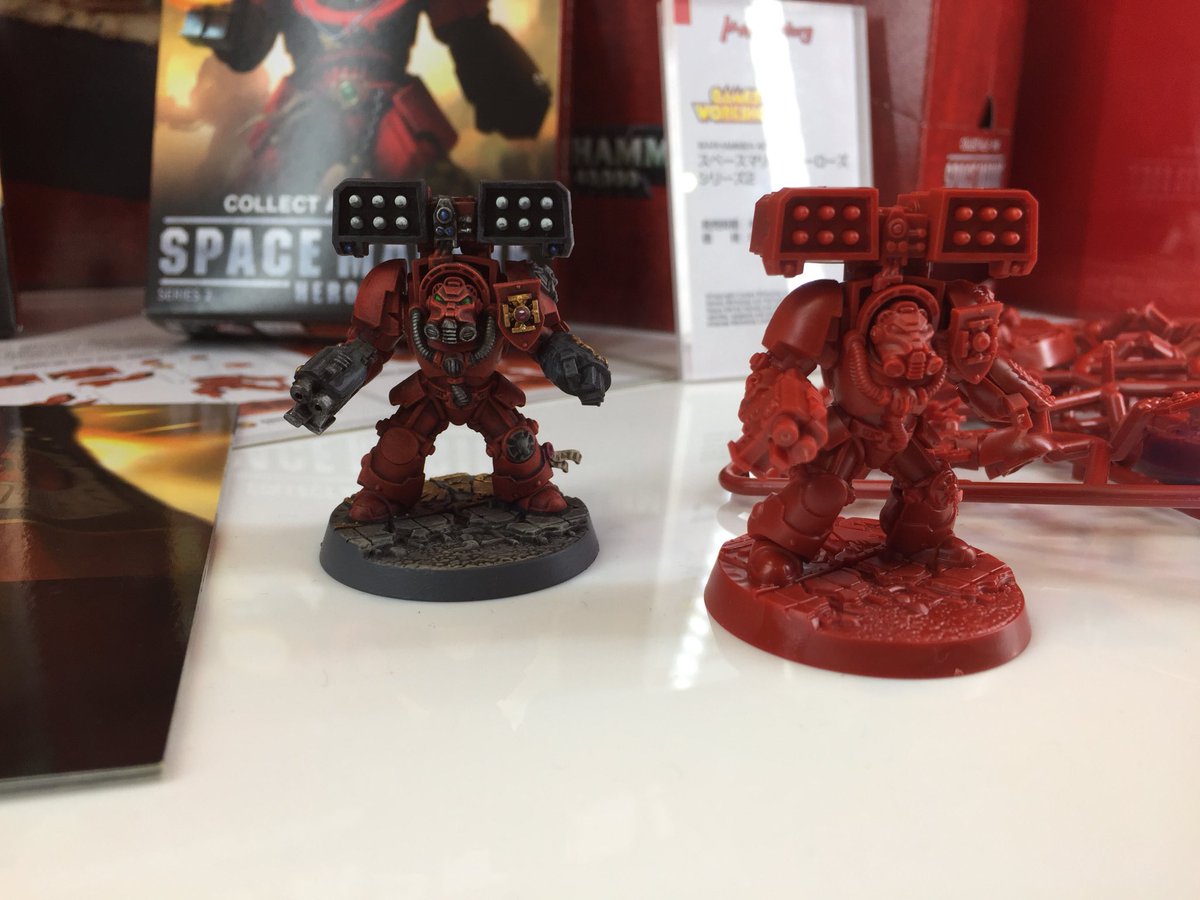 via @WarhammerHara (Twitter)
Subscribe to our newsletter!
Get Tabletop, RPG & Pop Culture news delivered directly to your inbox.
— ウォーハンマーストア原宿 (@WarhammerHara) May 10, 2018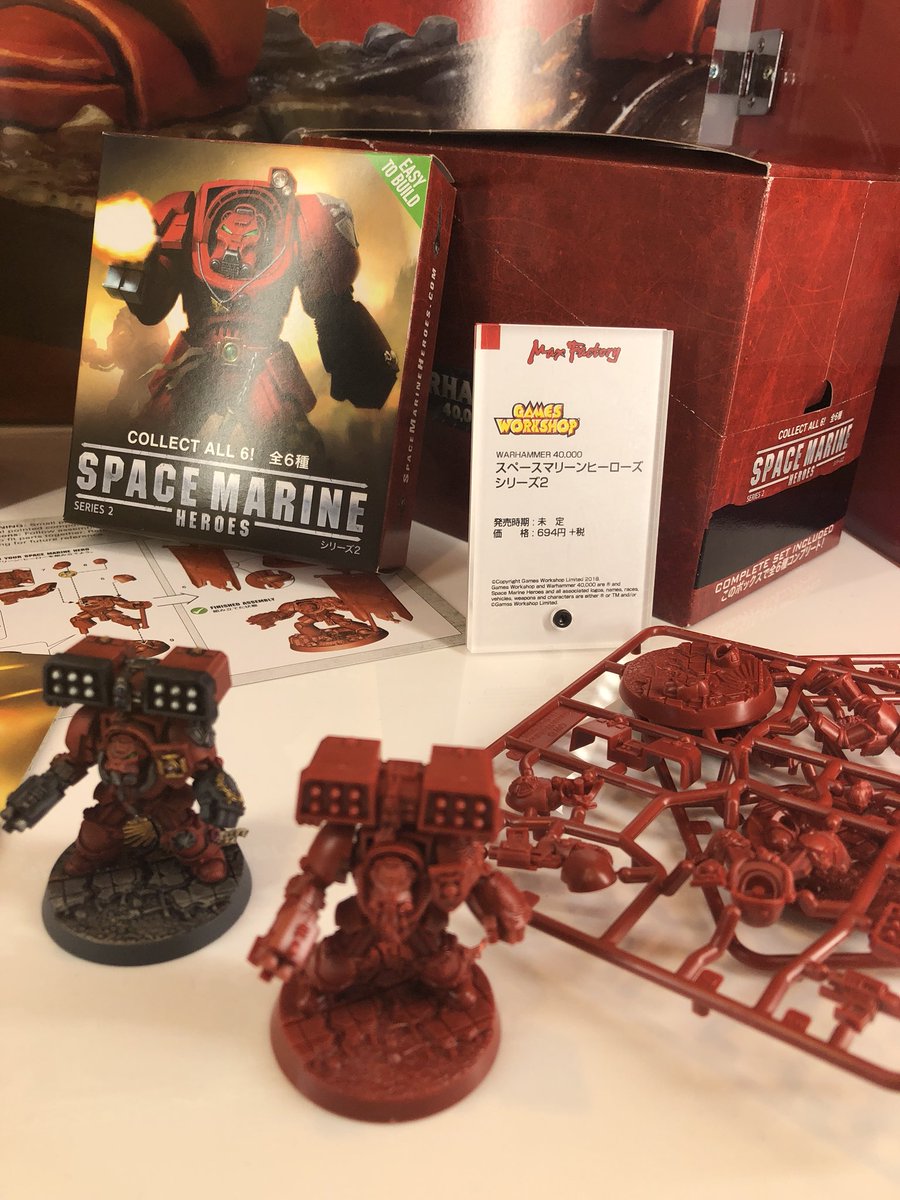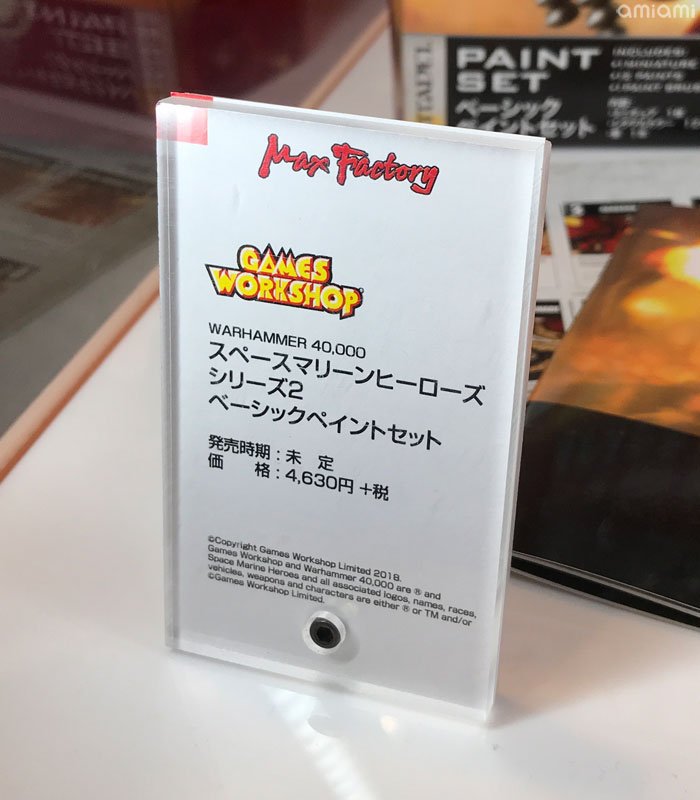 The Space Marine Heroes Website hasn't been updated with the Series 2 figures yet. From the box art we can tell that this Terminator is 1 out of 6 models that will be a part of Series 2.
There is another miniature that is included as part of the paint set as well, possibly as one of the six. From the looks of things, the one certainly has a Blood Angel's Terminator theme. Could this be a hint as to what is to come? And if this set ALSO get included in a boxed set, I already know of one game that revolves around Blood Angel Terminators….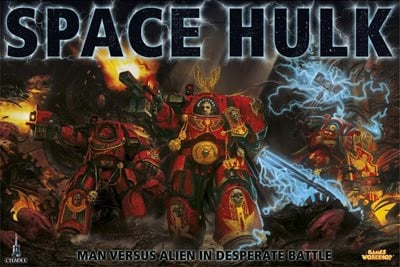 We'll be watching to see what other models they release for this wave.
Is GW Teasing a new Space Hulk Release/Expansion and Japan is just getting the early previews of the models? I guess we'll find out in a year!