The Van Saar Gang is out now and in stores – come join us as we take a look inside the box!
The Van Saar Gang has landed and I've been pretty excited about this new box. I know a lots of folks have been very curious about the new energy shield bit and how Games Workshop was going to create that. Well good news: it's a separate sprue and it's tinted clear plastic!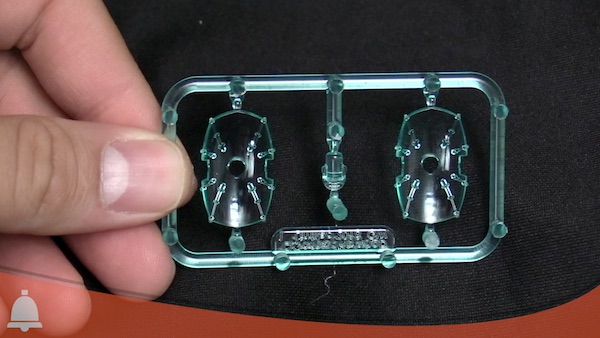 The Sprue of the gang itself is amazing dense. If this isn't the tightest-packed sprue in GW's inventory, it's certainly up there. Aside from that the detail is pretty incredible: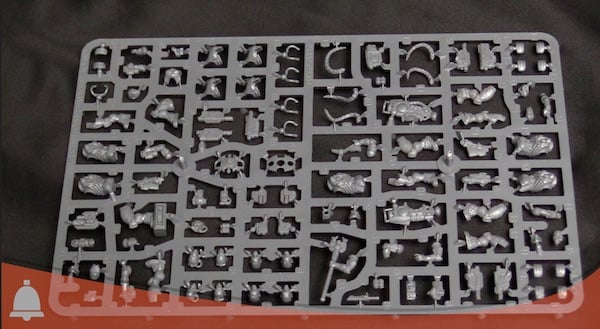 One of the really unique features about this sprue is that a lot of the weapons are split in half. The rifles, for example have the back half and front have chopped off – this is so you can use the same back half and mix-and-match the front between different weapon types. If you're really into magnitizing, you can do that also! The good news is that GW provides us with two of the same sprue in the box, so two shields, two Rad Cannons and two Power Staves to go around.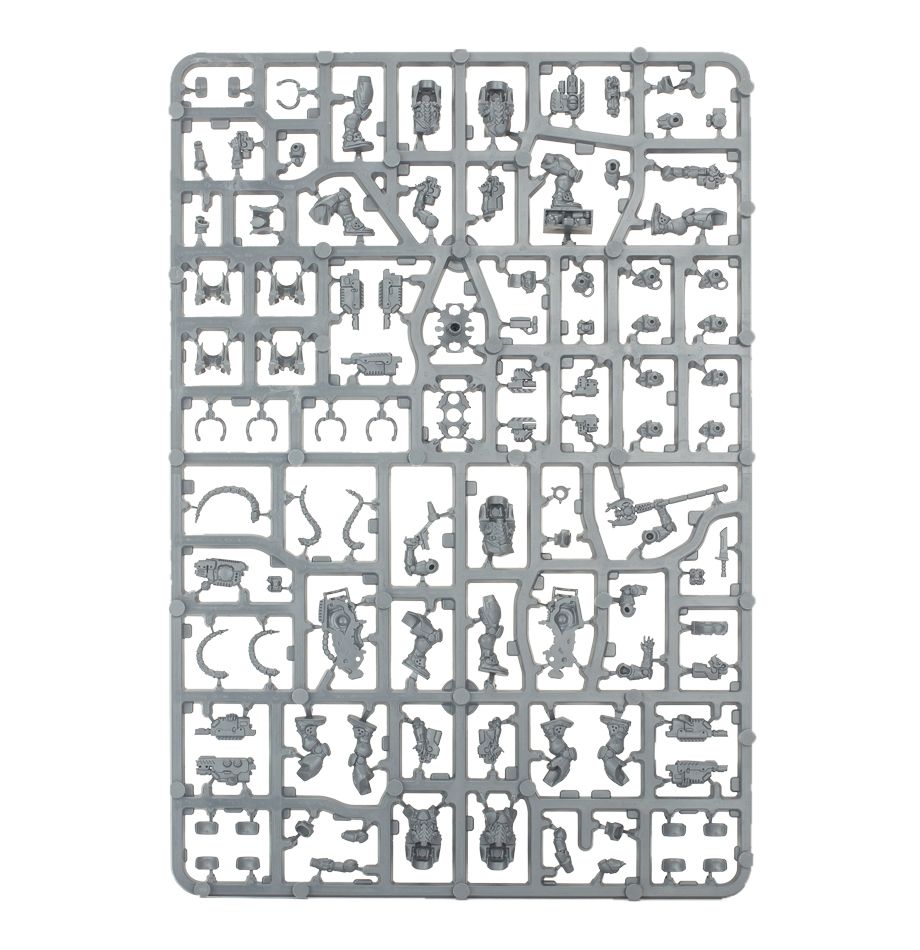 Now that there are 4 gangs that have been released through the Boxed Set and Gang Wars I, II, & III – Necromunda has really started to come around into the larger game of the old days. On top of that, White Dwarf also has rules for Genestealer Cults, Chaos Cults, and more on the way so it's getting fresh content all the time. If you haven't given Necromunda a shot yet, now is a perfect time to dive in.
The High-Tech looking Van Saars also look like a fantastic conscripted Astra Militarum unit as well – just throwing that out there. Maybe mix in some Ad Mech for fun and you could have a pretty amazingly themed army. Oh no…I think I just convinced myself to give this one a go. All hail the Omnissiah!
What do you think of the new Van Saar? Are you going to start a new gang – or maybe a new Ad Mech/Astra Militarum force?