STREAMING NOW: Wrath & Glory Preview with Designer Ross Watson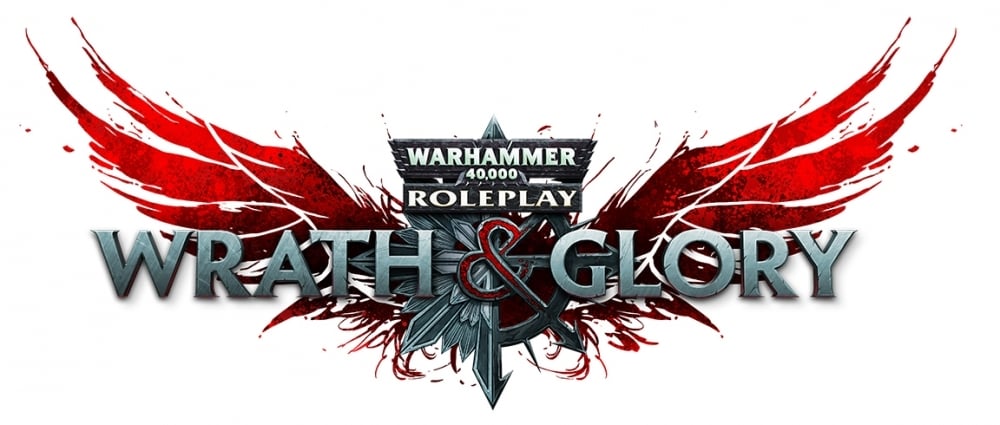 Tune in to our exclusive preview of Wrath & Glory! Game designer Ross Watson is our GM for this one-shot adventure in the Grimdark. Join the retinue…
Twitch is the world's leading video platform and community for gamers. More than 45 million gamers gather every month on Twitch to broadcast, watch and chat about gaming. Twitch's video platform is the backbone of both live and on-demand distribution for the entire video game ecosystem.
Our Party:
GM – Ross Watson
Jenn – Inquisitional Acolyte Lady Yyrmalla Aleretta
Abe – Commissar Victoria Linn
J.R. – Battle Crother Trojon Kull of the White Scars
Adam – Ministorum Priest Pater Nemoris
Wrath & Glory will be available later this year from Ulisses North America.
Wrath & Glory allows players to take on the roles of characters from the Warhammer 40,000 setting, including intrepid agents of the Imperium of Man and even some of the classic alien races that populate the galaxy. [It] has a brand-new game system involving dice pools of d6s to represent your character's abilities. The game focuses on highlighting brutal combat, fast action, and a deep immersion into the setting of the 41st Millennium.
Check out our coverage of the game here.